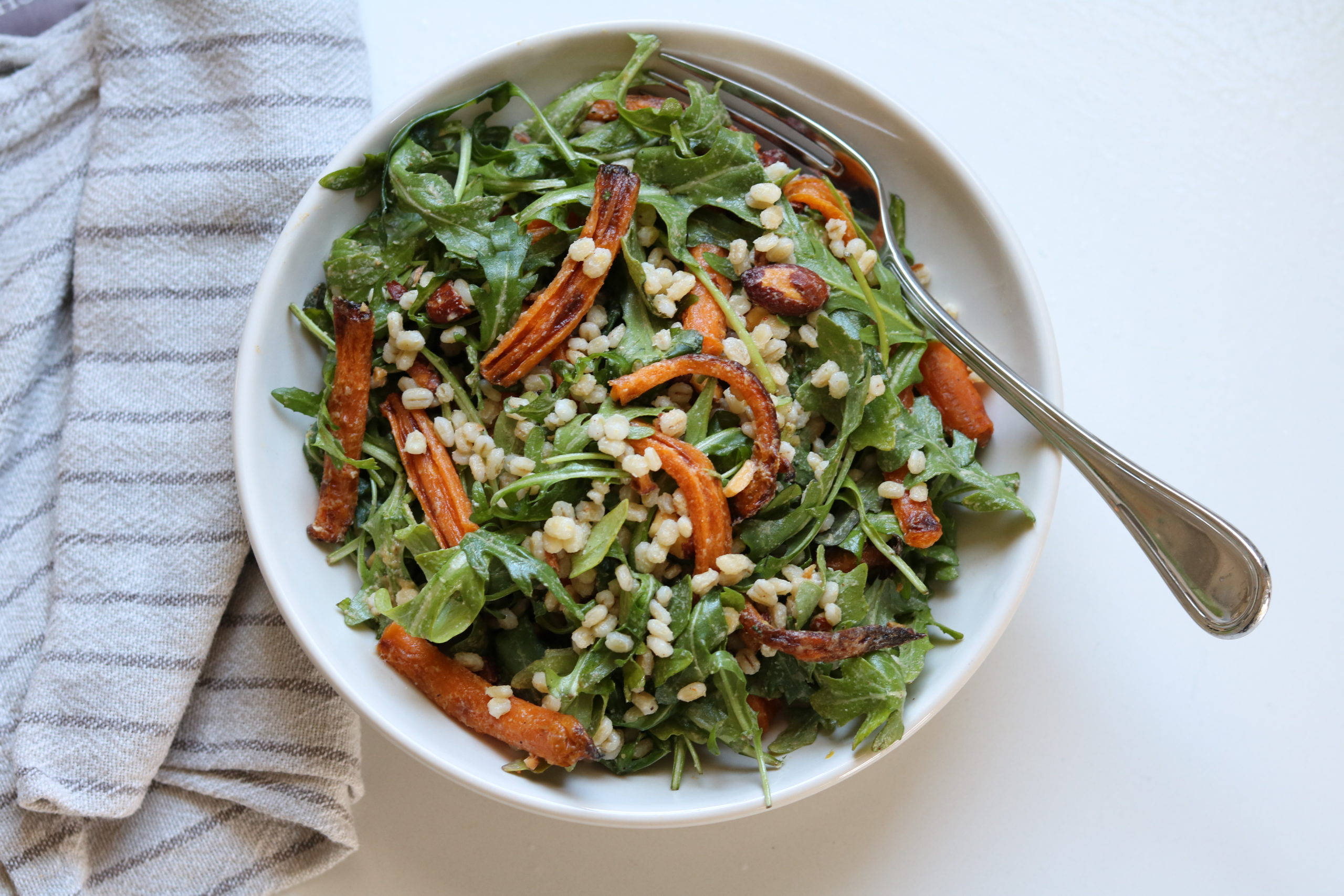 Who doesn't love a warm grain salad?  When NYT cooking featured this recipe by Hetty McKinnon, I had to make it immediately.  It was pretty strait forward and turned out to taste just as delicious as it looked.  I couldn't find ras el hanout so I ended us using a Moroccan spice blend that I had, but you could use sumac or Garam masala.  It is vegetarian and vegan and the perfect hearty salad.  Next time, I will try brown rice in place of the barley to make it gluten-free.  Enjoy!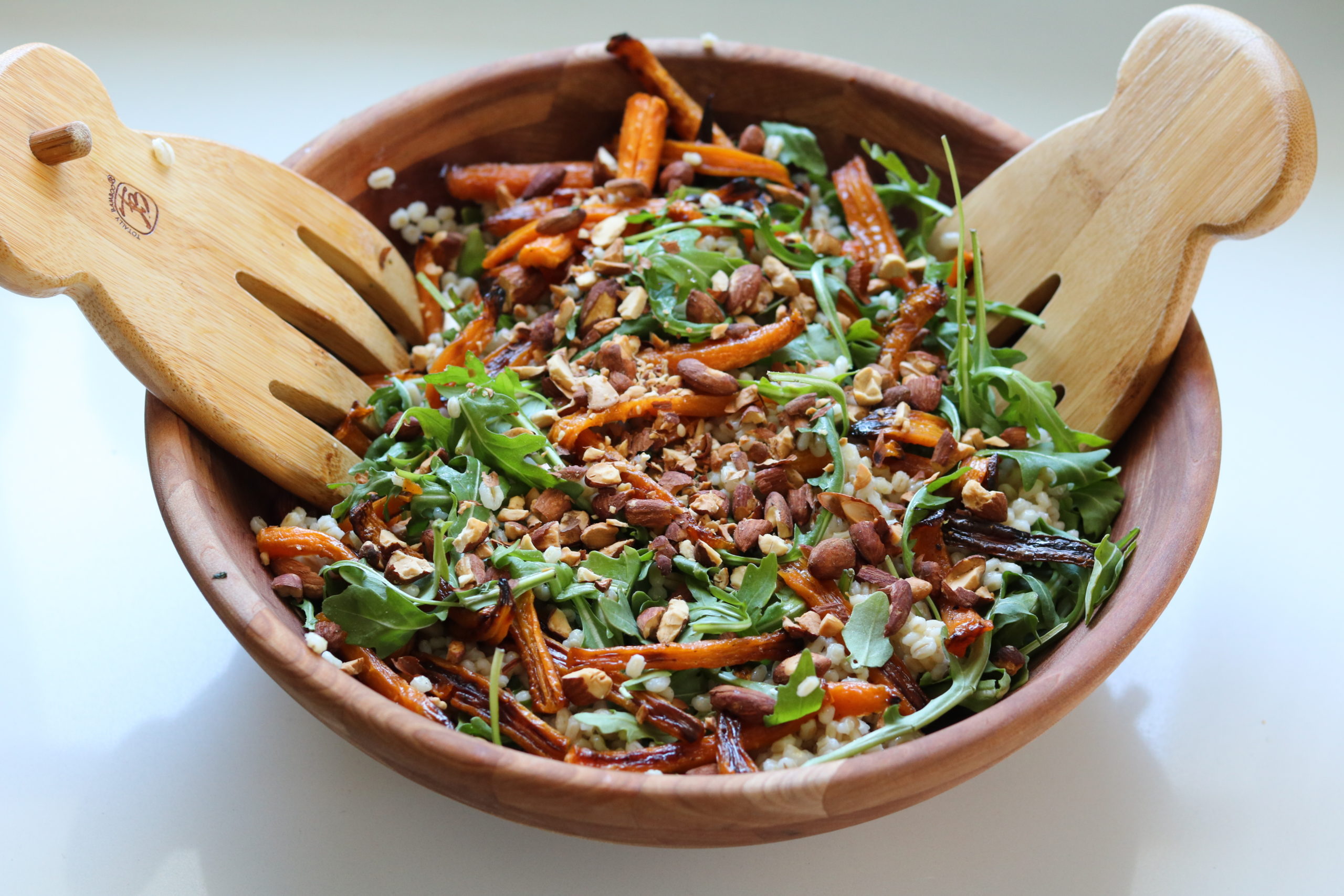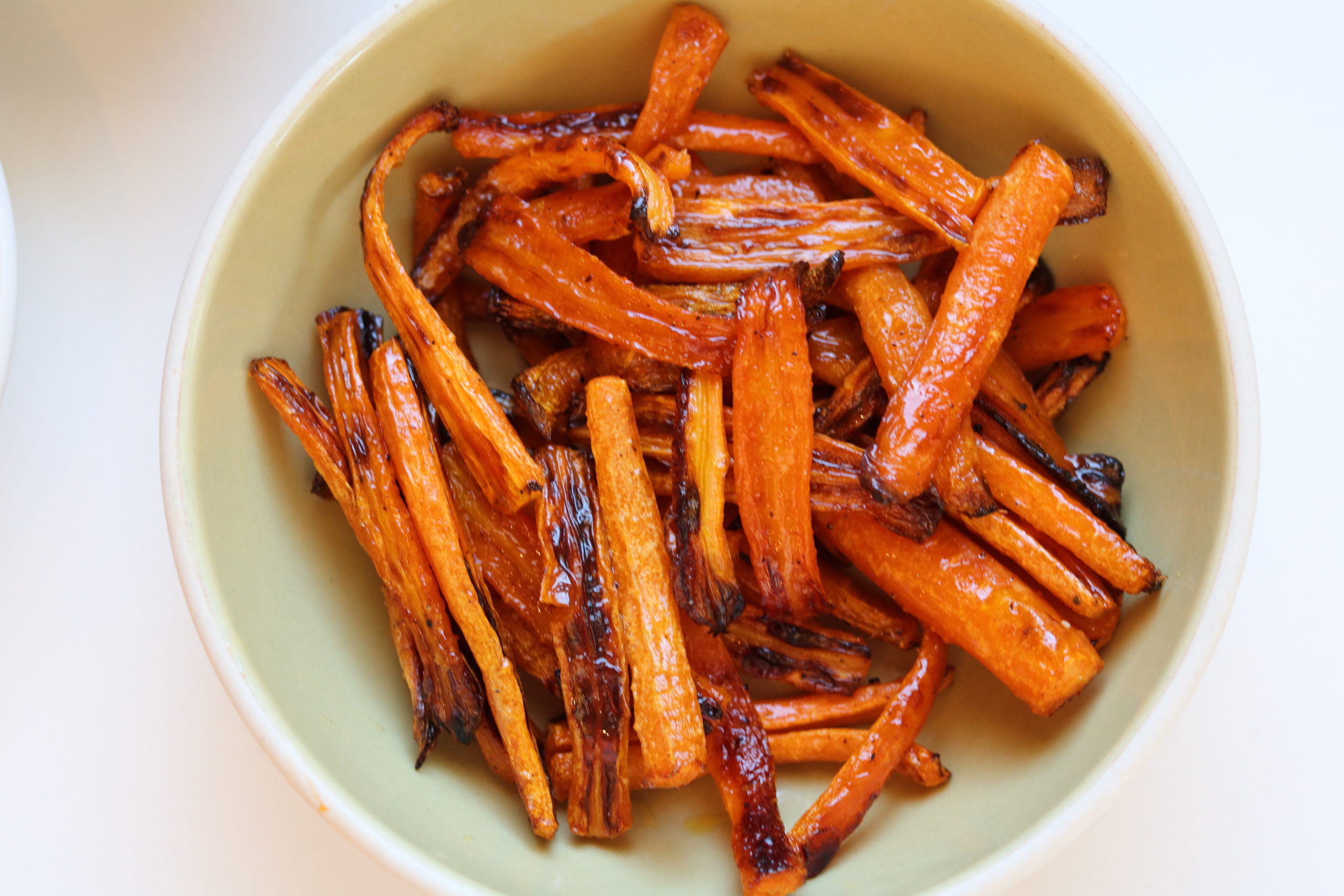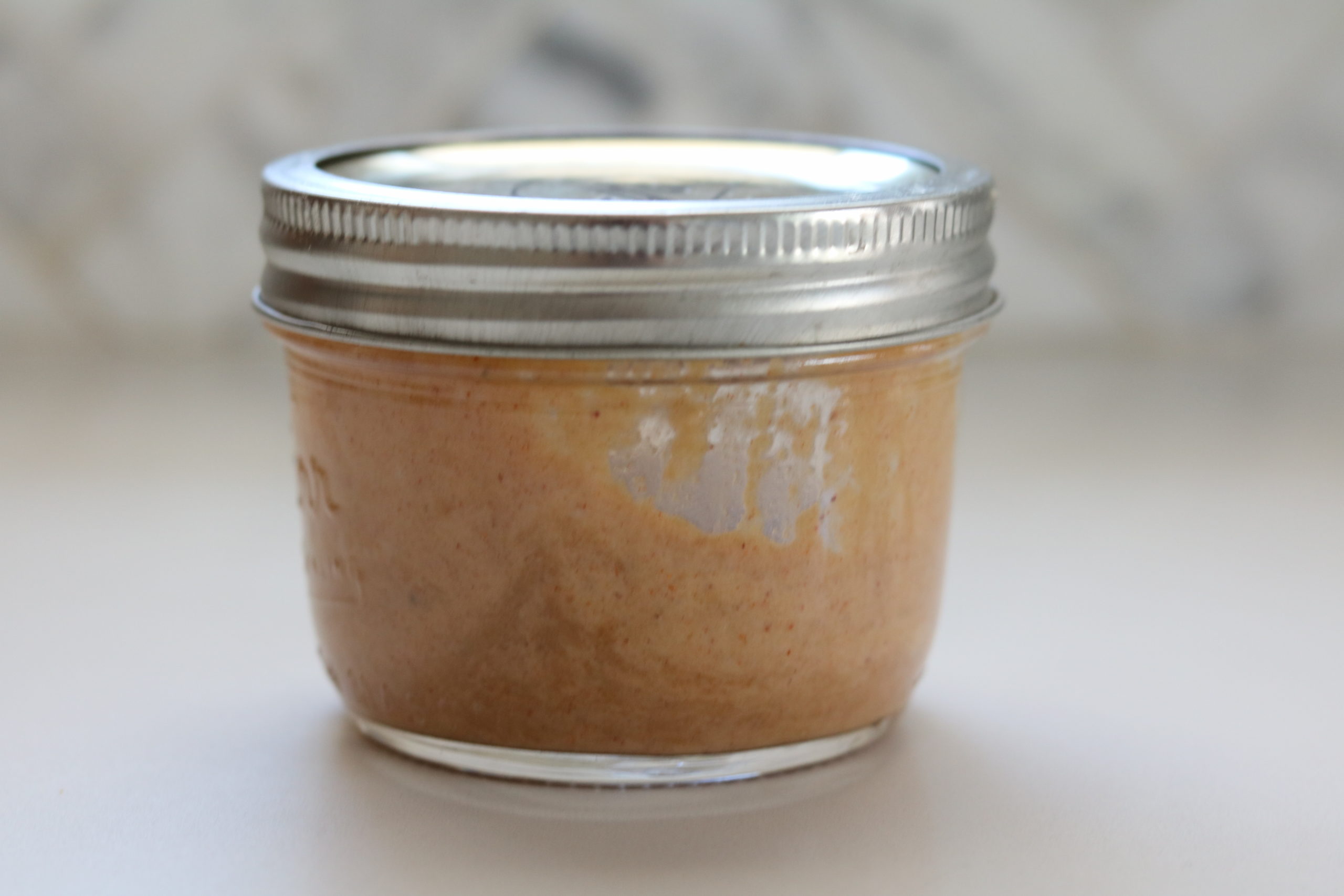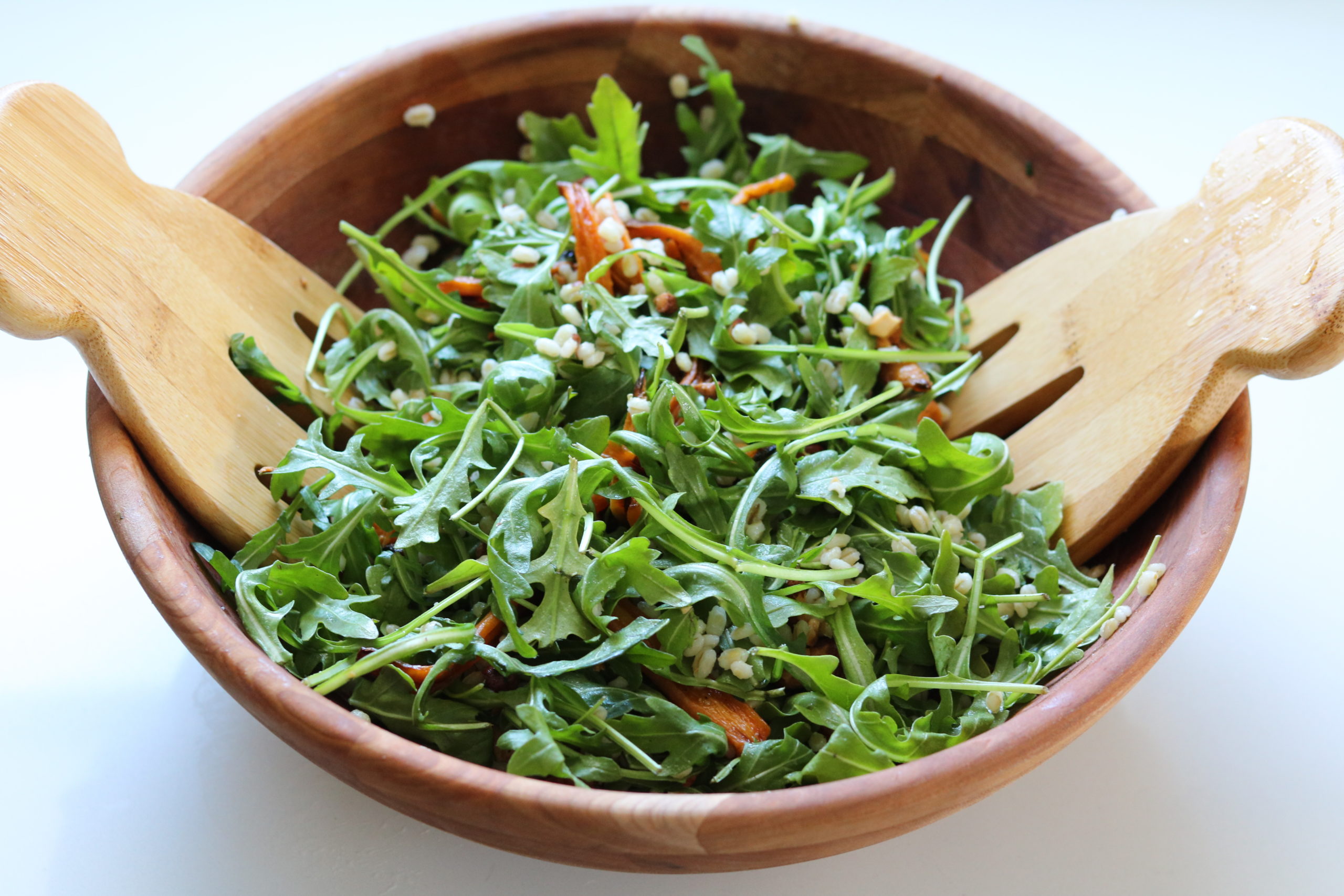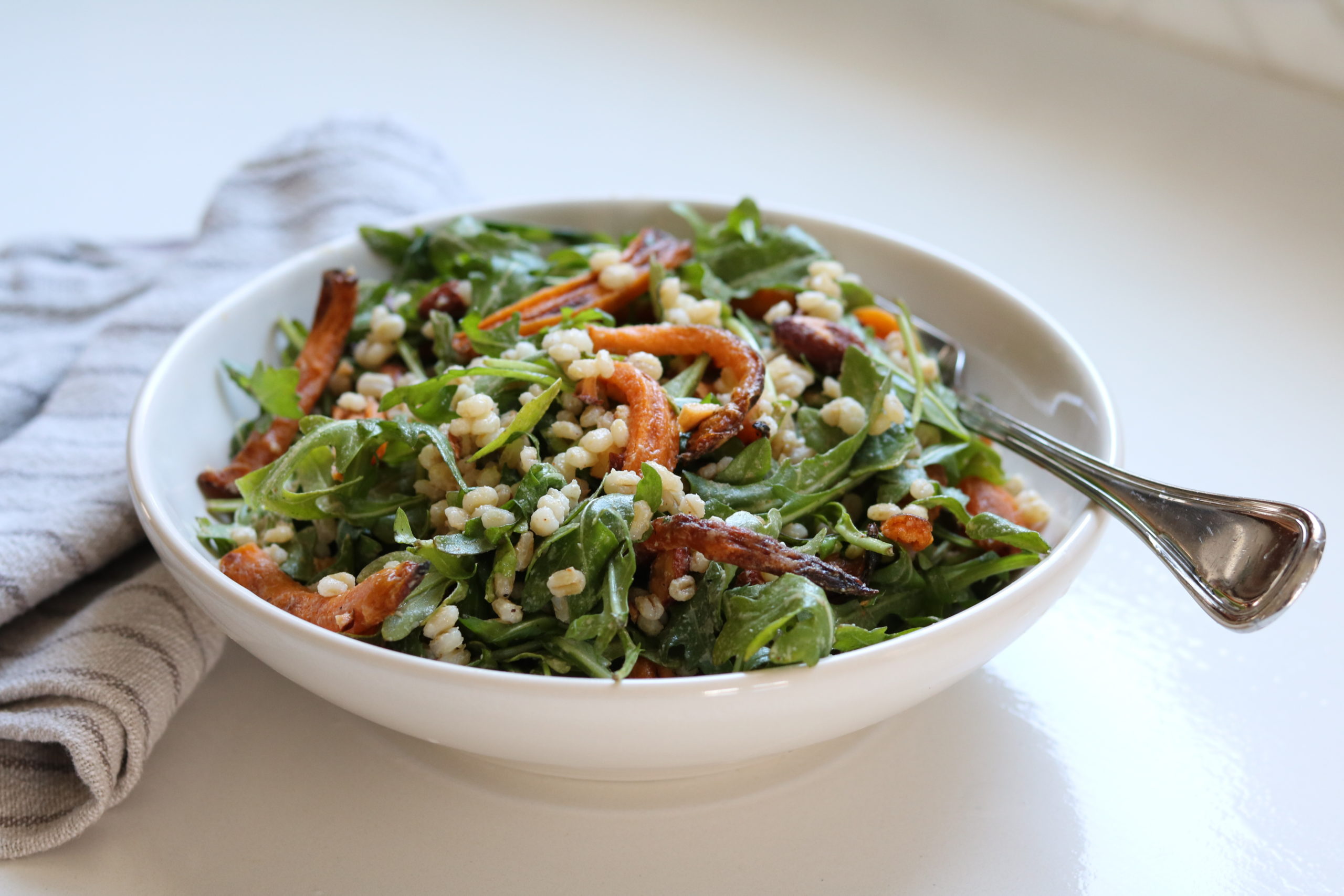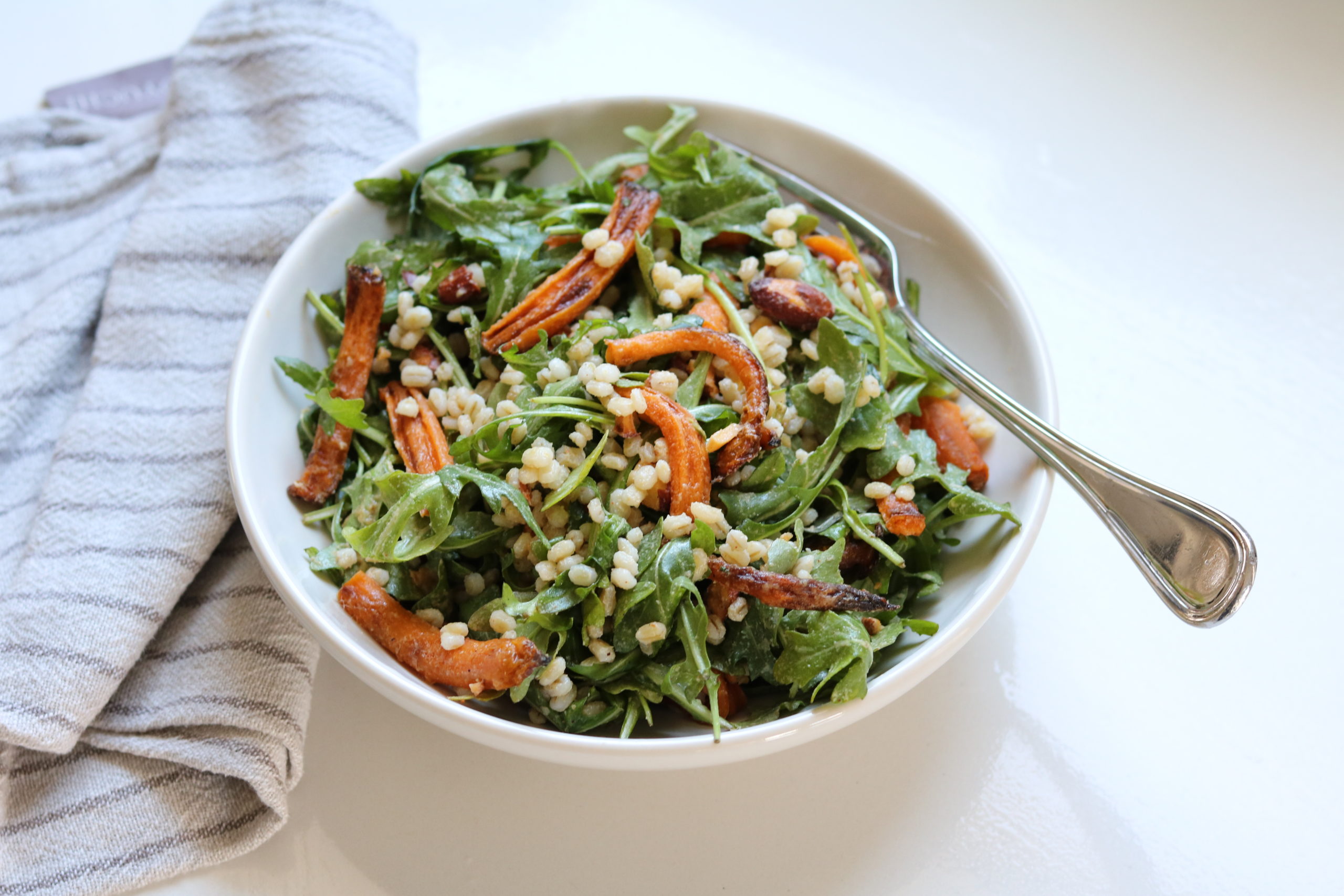 Warm Roasted Carrot and Barley Salad
Ingredients
1 cup pearled barley
Kosher salt and black pepper
2 pounds carrots, washed, trimmed and cut into 3-inch-long, a scant ½-inch-wide batons
2 tablespoons extra-virgin olive oil
2 teaspoons runny honey, such as clover honey
½ teaspoon fresh lemon zest (from ½ lemon)
2 cups arugula
A handful of parsley
¼ cup toasted sliced almonds
FOR THE SPICED TAHINI:
¼ cup tahini
1 tablespoon fresh lemon juice (from ½ lemon)
1 teaspoon ras el hanout
1 small garlic clove, grated
Instructions
Heat oven to 425 degrees and place a rack on the lowest shelf. In a medium saucepan, combine barley with 4 cups water; season with ½ teaspoon salt. Bring to a boil over medium-high heat. Reduce heat to low and simmer until tender, about 20 to 25 minutes. If the barley hasn't absorbed all of the water, drain off the excess.
Meanwhile, place the carrots on a sheet pan, drizzle with the olive oil and toss to coat, spreading into an even layer. Season with salt and pepper. Place on the bottom oven rack and roast until tender and starting to turn golden, about 15 minutes. Remove from the oven, toss and return to the oven for 5 to 7 minutes until completely tender.
While the carrots roast, make the dressing: In a medium bowl, whisk together the tahini, lemon juice, ras el hanout, garlic and ½ teaspoon salt. Add 3 to 4 tablespoons water, 1 tablespoon at a time, until it is smooth and has a pourable consistency.
When the carrots are ready, remove them from the oven, drizzle with honey and sprinkle with lemon zest. Season with a pinch of salt and toss to coat.
In a serving bowl, combine the carrots with the barley, arugula and parsley. Drizzle with the spiced tahini and sprinkle with almonds.