Summer Minestrone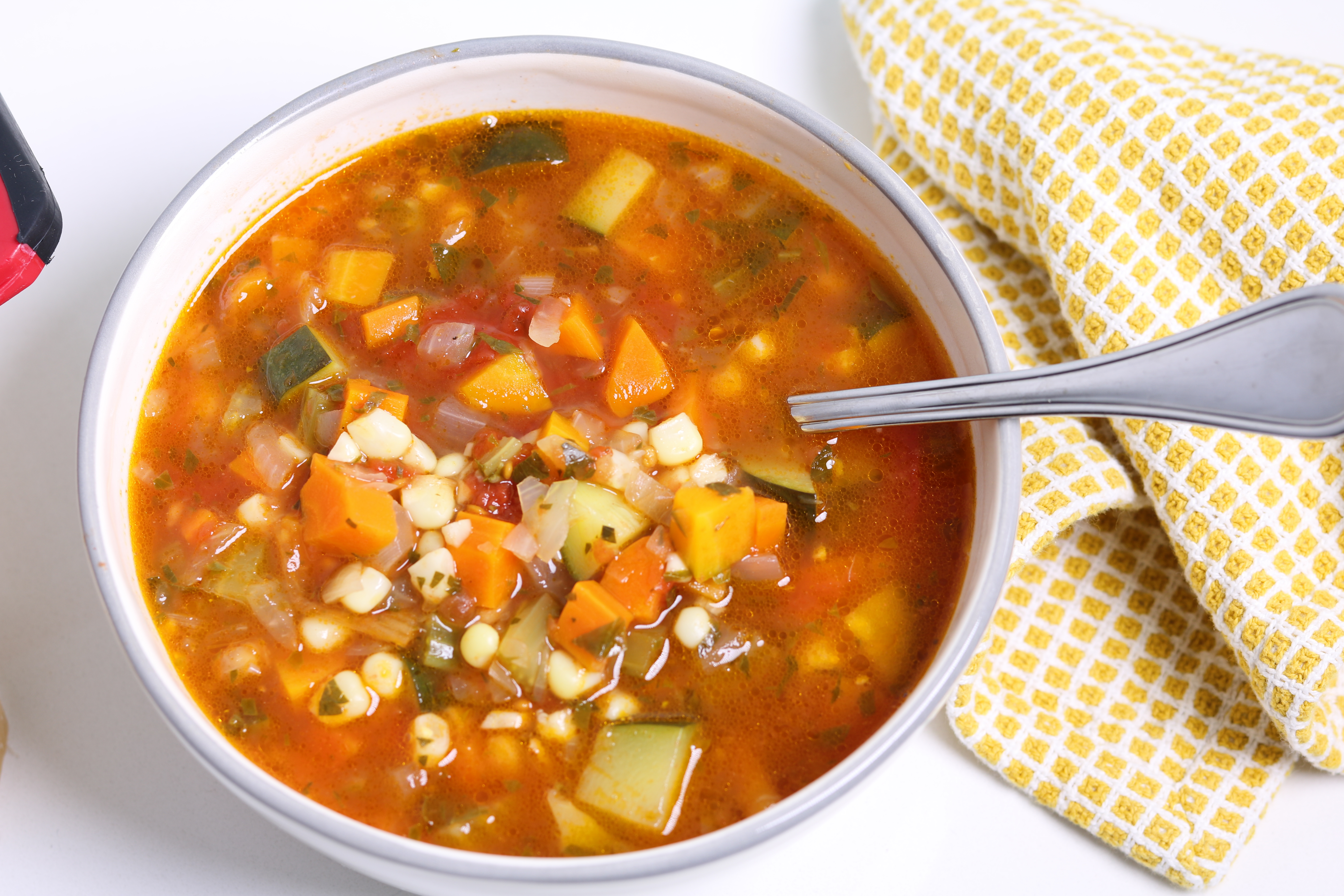 2 tablespoons olive oil
1 yellow onion, chopped
2 garlic cloves minced
2 carrots, peeled and chopped into ½ inch pieces
2 stalks celery, chopped
2 medium zucchinis, chopped into ½ inch pieces
kernels from two raw ears of corn
2 tablespoons chopped fresh basil
2 tablespoons chopped fresh parsley
1 teaspoon salt
fresh ground pepper
1 15-ounce can whole tomatoes or 5-6 large tomatoes
1-quart chicken or vegetable stock
parmesan cheese for topping
Heat olive oil in a large soup pot over medium-high heat.
Add onions and saute until soft, about five minutes.
Add garlic and cook another 2 minutes.
Add carrots, celery, zucchini, corn, fresh herbs, salt and pepper and saute another 5-10 minutes, until vegetables are soft. Add a splash of water if pot gets too dry.
If using fresh tomatoes, remove skins by placing tomatoes in boiling water for 2 minutes. Cut each tomato in half, gently squeeze out seeds and chop. Add to pot. If using canned tomatoes, add tomatoes and juice to the pot, breaking apart tomatoes with your hands.
Add chicken stock and bring soup to a boil.
Reduce to a simmer and cook, partially covered for 20 minutes.
Season with salt and pepper. Ladle into big soup bowls, top with freshly grated parmesan cheese and serve.