Corn Soup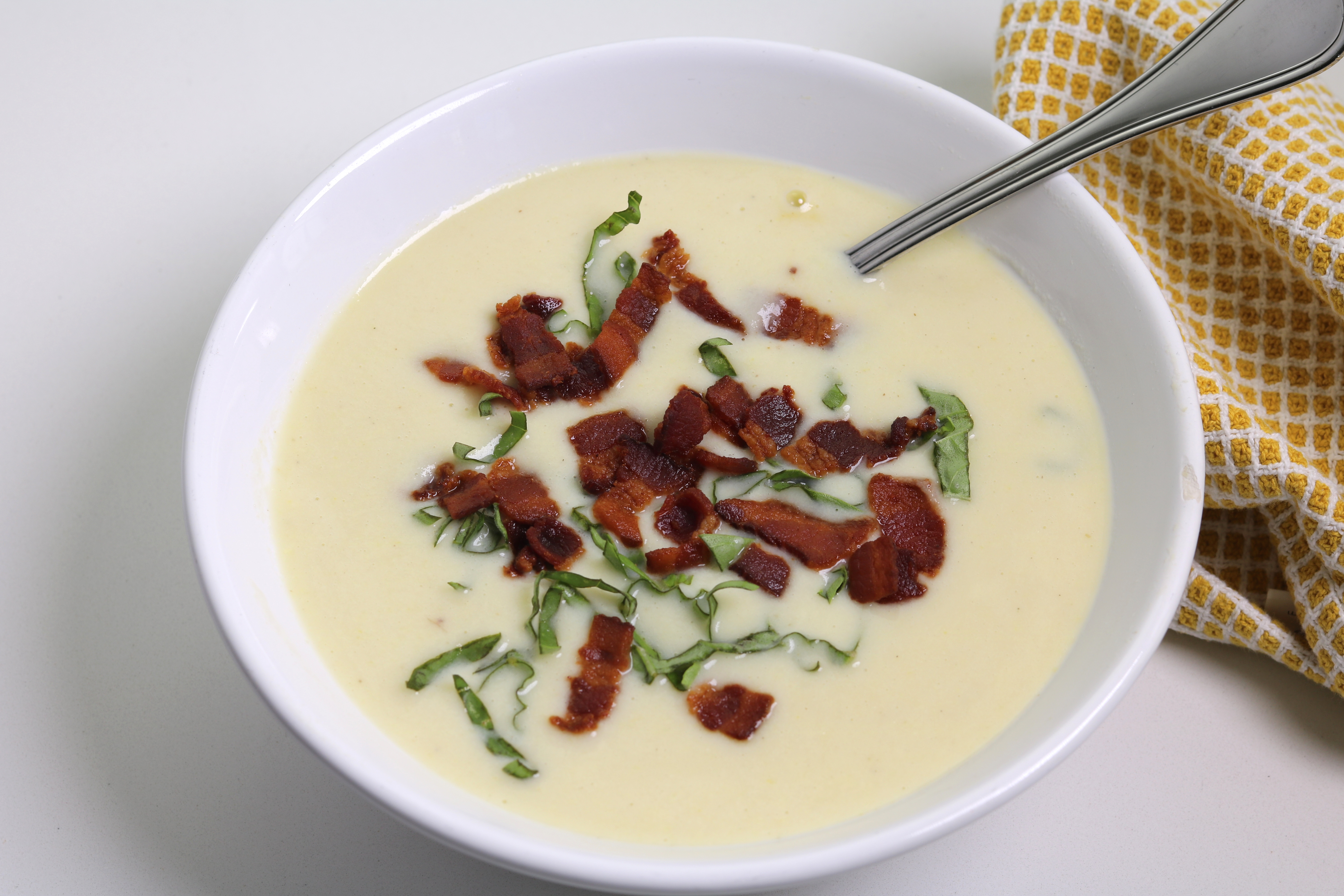 2 tablespoons butter
1 onion, chopped
6 ears corn
1 cup milk
1 teaspoon salt
fresh ground pepper
bacon pieces and basil for topping
Shuck and clean corn well.
Cut the kernels off each ear and set aside.
Heat the butter in a soup pot over medium heat.
Add onion and saute until soft, about 5 minutes.
Add corn kernels and enough water to just barely cover corn.
Bring to a boil, reduce to a simmer and cook 15-20 minutes.
Remove from heat and pour soup into a blender and run until smooth.
Pour the blended soup into a strainer over a clean pot. Using a wooden spoon, push the soup through the strainer.
Return strained soup to stove, add salt and pepper and 1 cup milk.
Ladle into bowls and serve with bacon pieces and snipped fresh basil.