Sweet potato pizza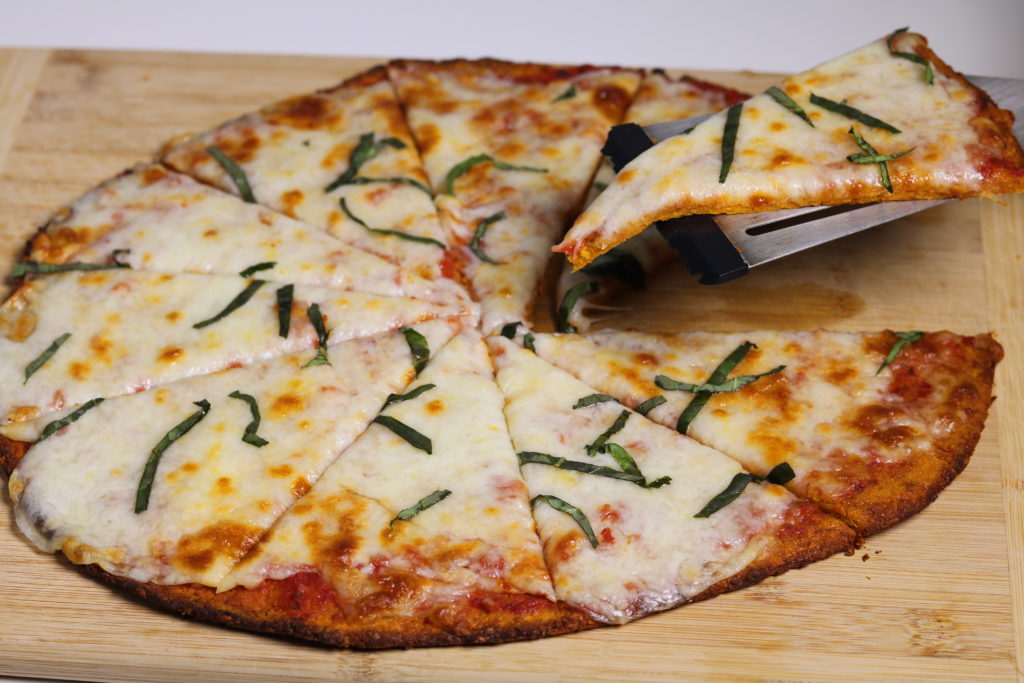 2 tablespoons olive oil
1 medium sweet potato (about 10 ounces), peeled and cut into 1-inch cubes
½ cup almond flour
¼ cup grated Parmesan
½ teaspoon salt
1 large egg
½ cup pizza sauce
1 cup mozzarella
basil for garnish
Preheat the oven to 400 degrees F. Line a baking sheet with parchment paper and brush with 1 tablespoon olive oil.
Add the sweet potato cubes to a food processor fitted with the blade attachment. Pulse until coarsely ground, similar to the texture of coarse salt.
Add the almond flour, Parmesan, salt, and egg and pulse until combined. Transfer the sweet potato mixture to the prepared baking sheet and form into a 12-inch circle about ¼ inch thick. Brush with remaining tablespoon olive oil. Bake until browned around the edges, 25 to 30 minutes.
Remove the crust from the oven and top with the pizza sauce, cheese, and toppings of your choice. Place back in the oven and cook until the toppings are warmed through and cheese is melted, another 8 to 10 minutes.
Remove from oven, sprinkle with basil, and let sit for 5 minutes before slicing.