Scafata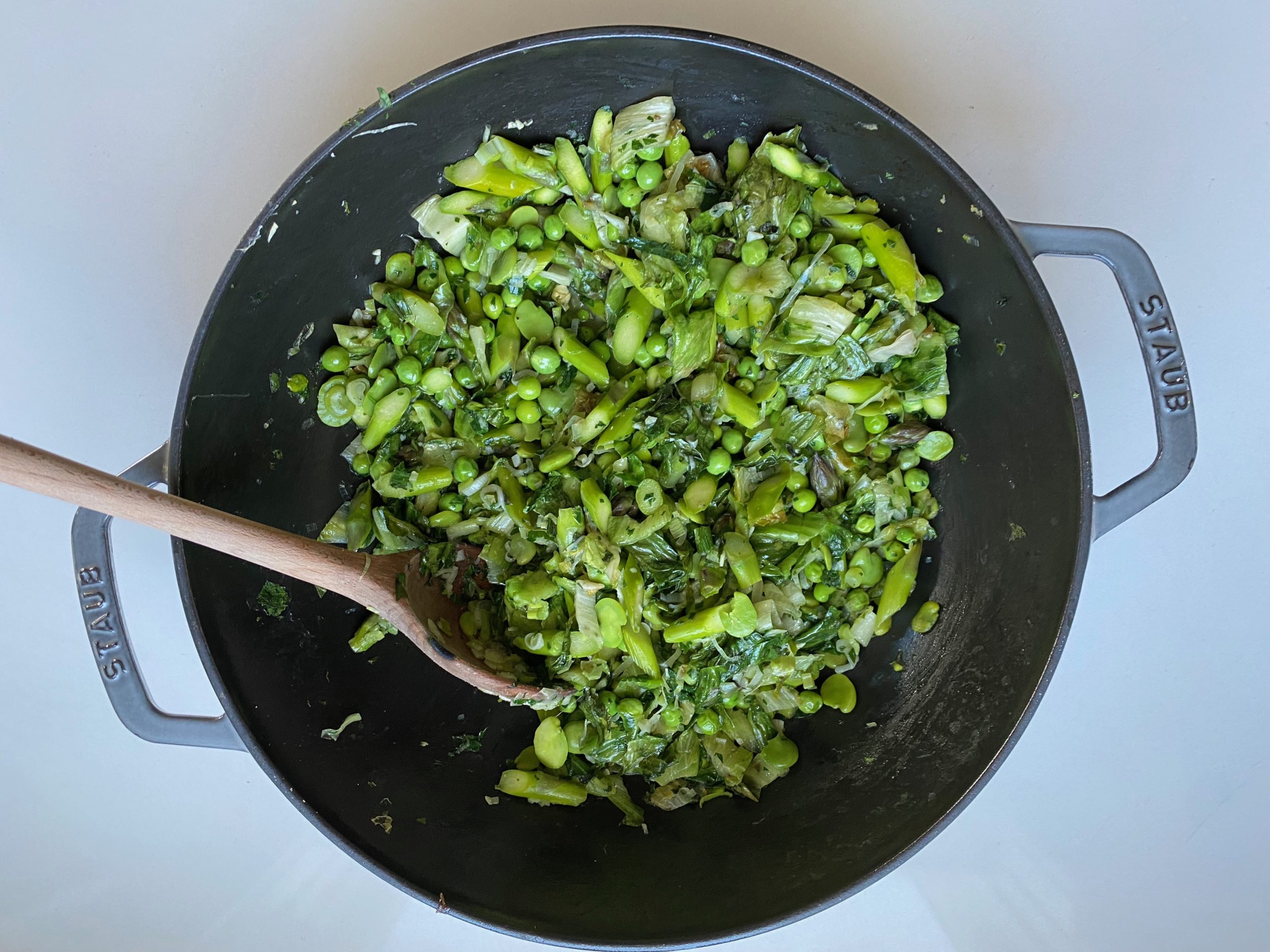 1 spring onion bulb, sliced
1 fresh red chile, halved lengthwise, optional
2 garlic cloves, finely chopped
8 oz. asparagus (about ½ bunch), cut on a diagonal into 1" pieces
2 tablespoons olive oil, plus more for drizzling
4 scallions, thinly sliced
1 cup fresh fava beans (from about 1 lb. pods) or frozen fava beans, thawed
½ cup shelled fresh peas (from about ½ lb. pods) or frozen peas, thawed
½ head escarole, torn into bite-size pieces (about 2 cups)
¼ cup fresh parsley, chopped
¼ cup fresh mint leaves, chopped
Kosher salt
fresh ground pepper
Pecorino Romano, finely grated, optiona;
Heat olive oil in a medium saucepan over medium heat until oil begins to bubble. Add onion, chile, garlic, asparagus, and reduce heat to medium-low, and cook, stirring occasionally, until asparagus is crisp-tender, about 4 minutes. Add scallions, fava beans, and peas; and cook until fava beans are just tender, about 3 minutes.
Add escarole, parsley, and mint and cook, tossing, until escarole is wilted and asparagus is very tender, about 2 minutes; season with salt and pepper.
Serve scafata topped with eggs and Pecorino and drizzled with oil.