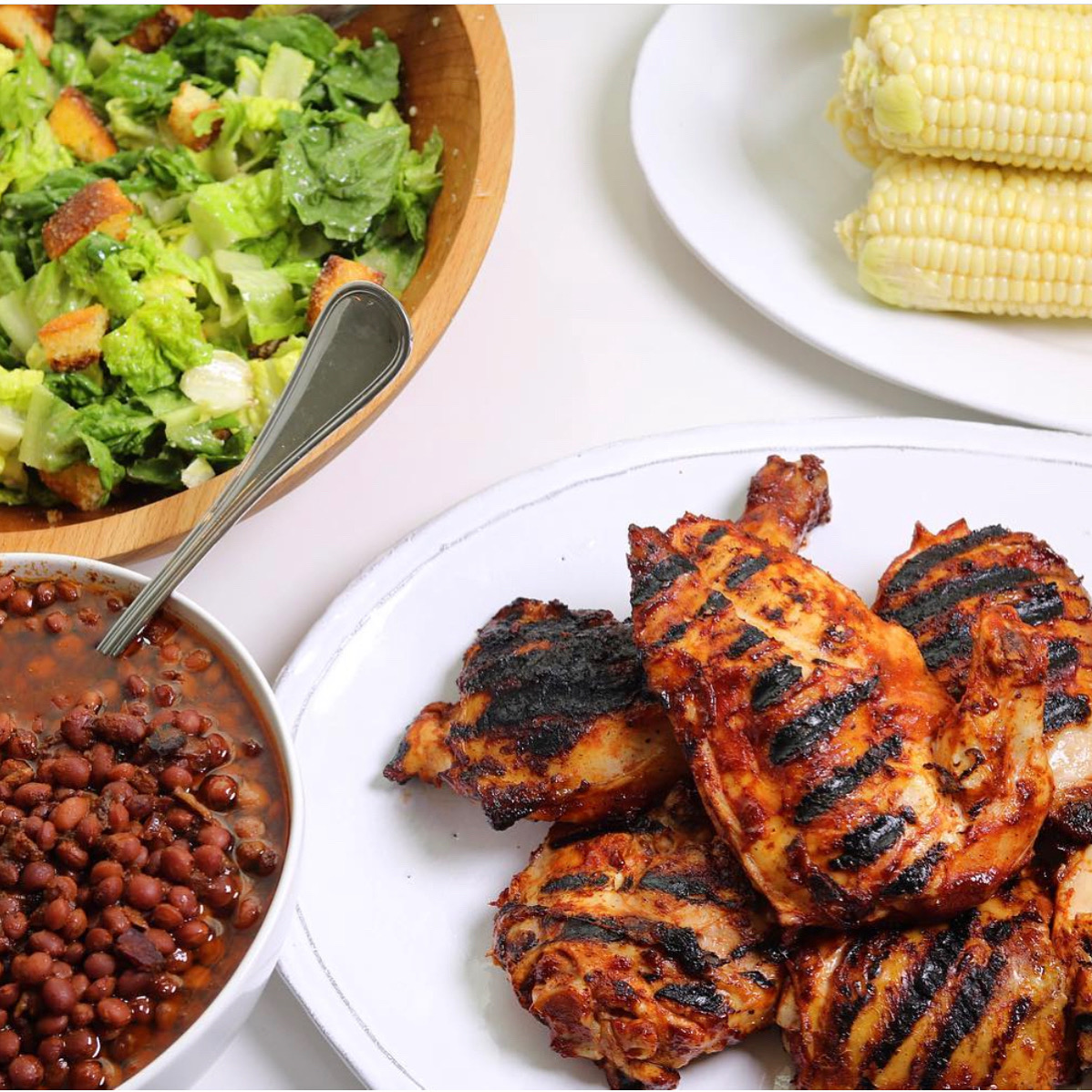 Barbecue chicken
Ingredients
3 pounds bone-in, skin-on chicken parts (legs, thighs, wings, breasts)
Dry Rub:
1 tablespoon brown sugar
1 teaspoon kosher salt
1 teaspoon garlic powder
1 teaspoon smoked paprika
1 teaspoon chili powder
1 teaspoon onion powder
½ teaspoon freshly ground black pepper
Barbecue Sauce (Dinner at the Zoo)
2 cups ketchup
⅓ cup apple cider vinegar
⅓ cup brown sugar
2 tablespoons honey
1½ tablespoons Worcestershire sauce
2½ teaspoons smoked paprika
1 teaspoon dry mustard
½ teaspoon garlic powder
½ teaspoon salt
½ teaspoon pepper
¼ teaspoon hot sauce or more to taste
Instructions
Place the chicken pieces on a large baking sheet. Pat dry with a paper towel.
In a small bowl, combine the salt, garlic powder, smoked paprika, chili powder, onion powder, and black pepper. Sprinkle the rub over the chicken and use your hands to make sure the chicken is well coated on all sides.
Let sit for one hour while you prepare your barbeque sauce. Place all the sauce ingredients in a pan over medium low heat. Stir to combine. Bring to a simmer, then reduce heat to low. Simmer for 8-10 minutes or until thickened.
Preheat grill to medium heat.
Oil grates and cook chicken skin side down for 15 minutes.
Turn over, baste with barbecue sauce. Cook an additional 20-30 minutes continuing to brush with sauce (breast should reach 165°F and thighs should reach 175°F)Rest 5 minutes before serving. Serve with extra barbecue sauce if desired.