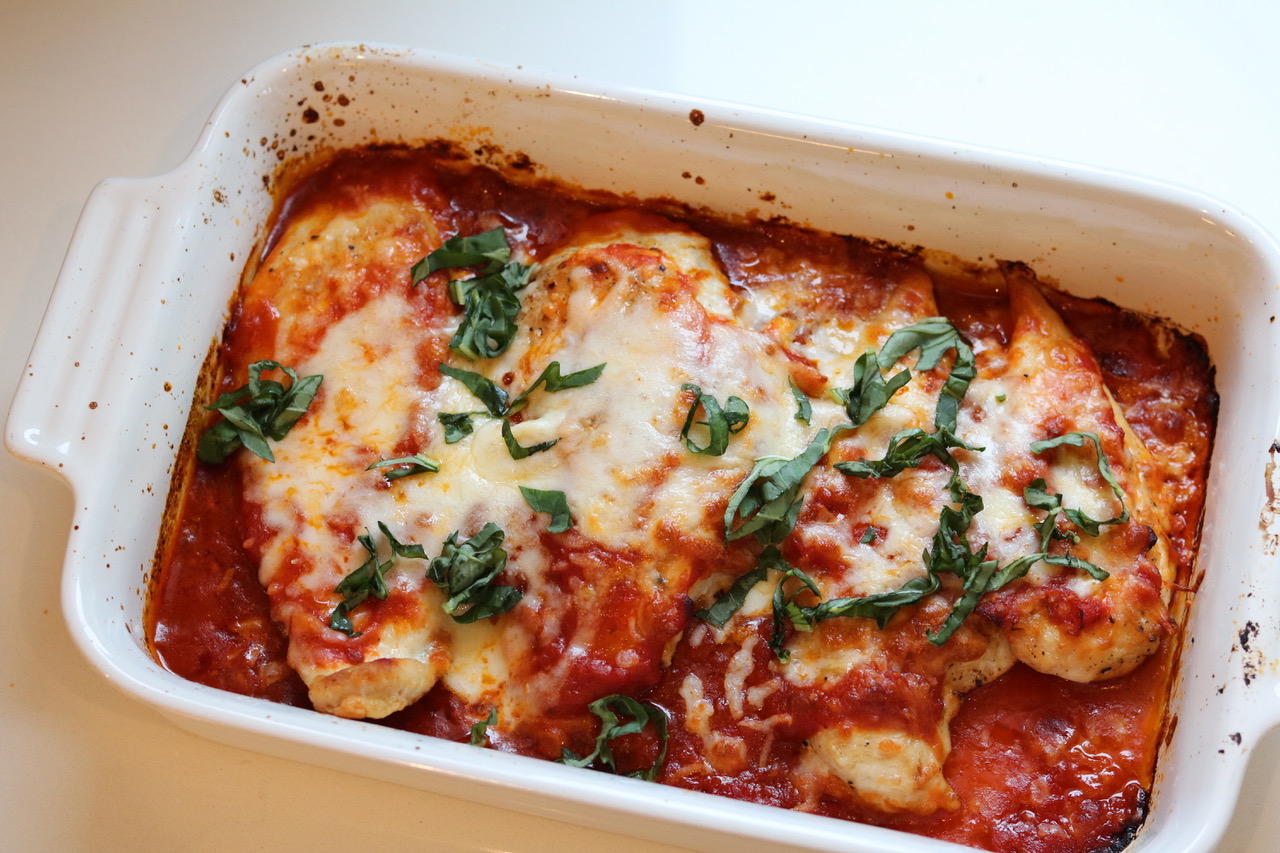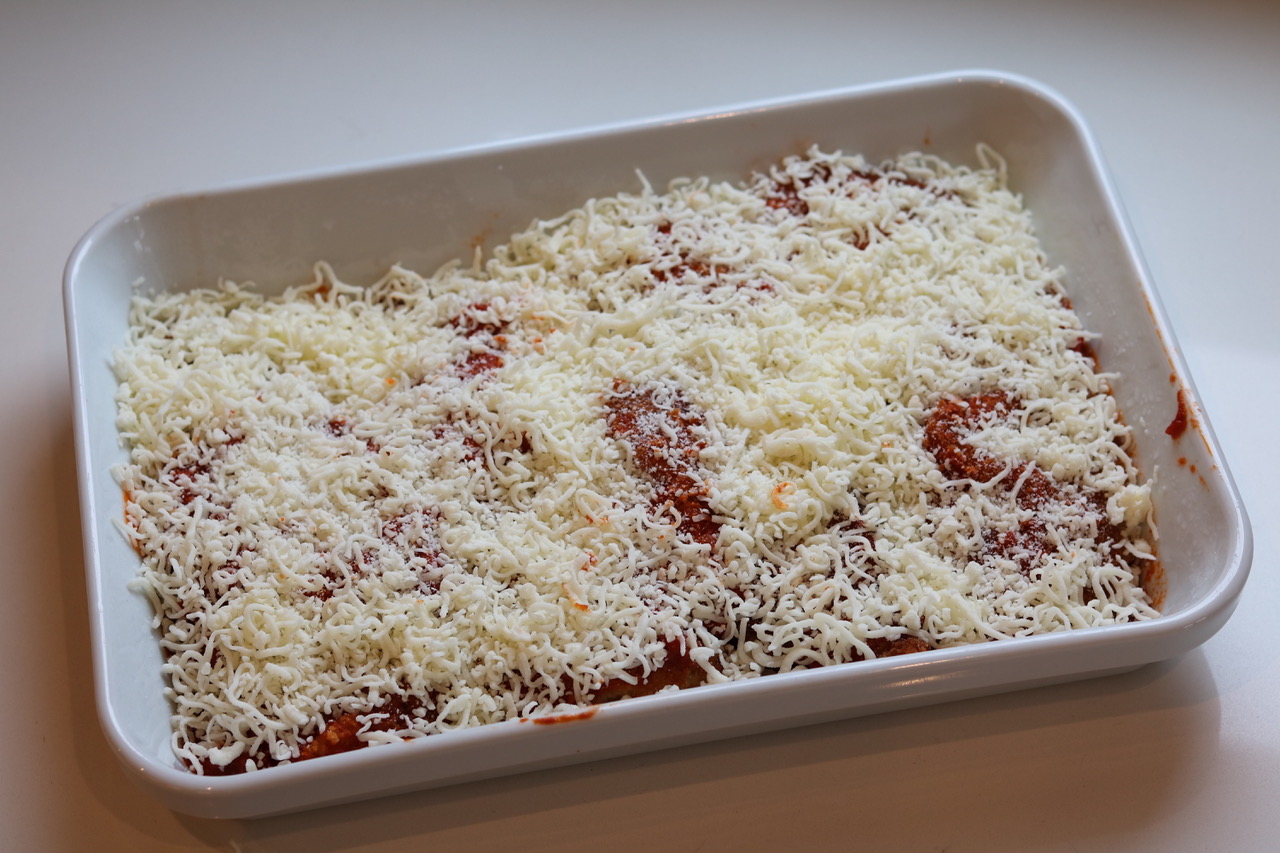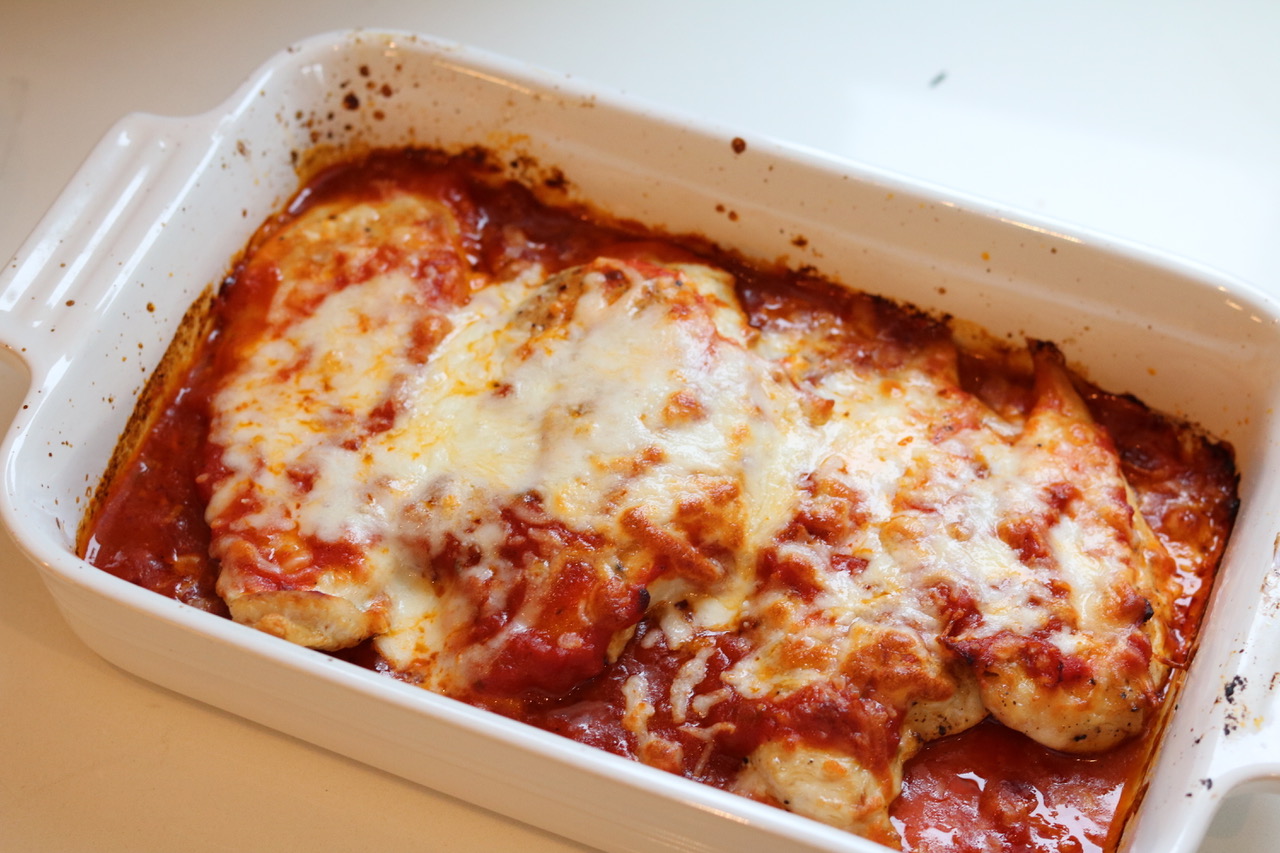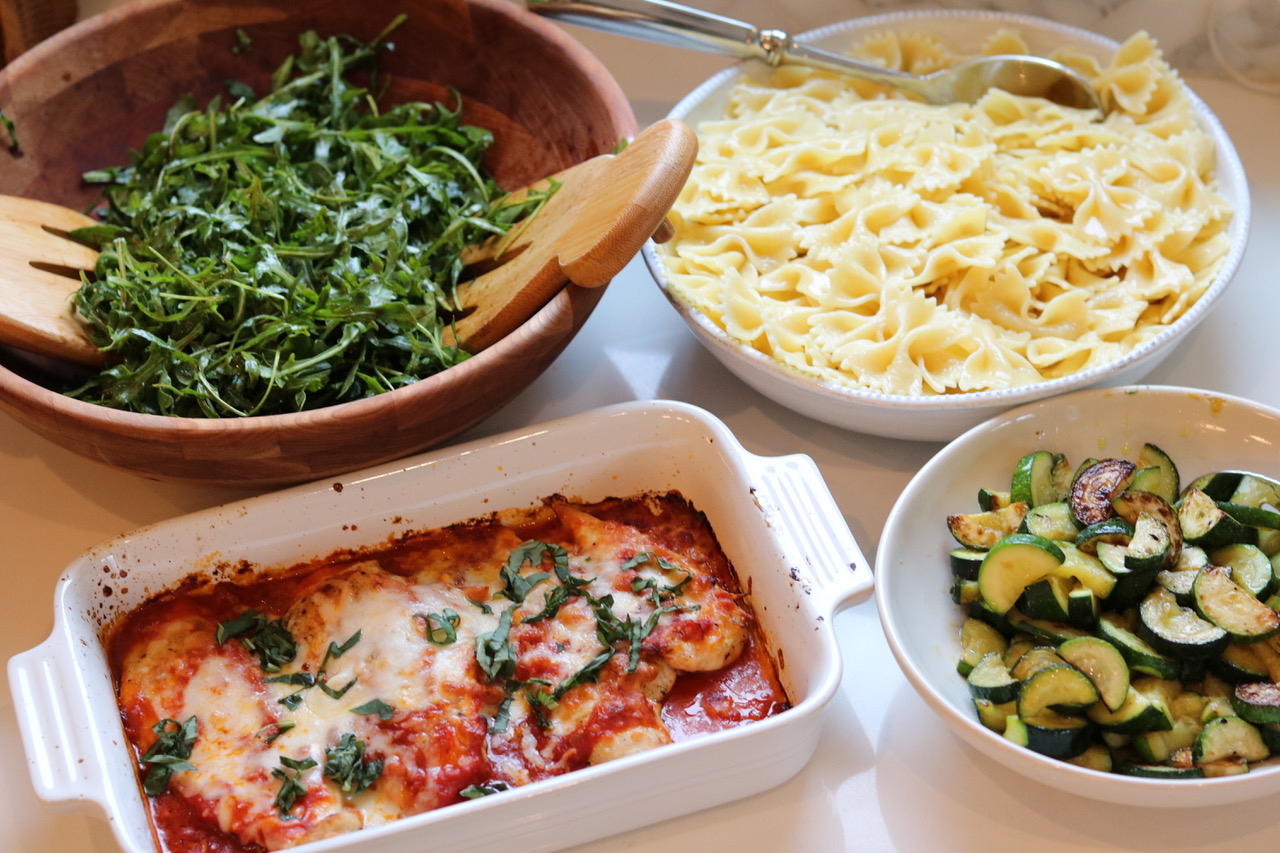 Chicken Parmesan or "Pizza Chicken"
Ingredients
2 boneless, skinless chicken breasts (large), about 1½ lbs
½ cup all-purpose flour
1 tsp salt
½ tsp black pepper
2 large eggs beaten until frothy
¾ cup bread crumbs
2 tablespoons olive oil
2 tablespoon butter
24 oz marinara sauce
4 oz mozzarella cheese (1 cup shredded)
1 Tbsp fresh basil or parsley, chopped for optional garnish
parmesan cheese for garnish
Instructions
Place chicken breasts on a cutting board, flat side down, and carefully slice each one in half horizontally. You should have. four cutlets. Season well with salt and pepper.
Lightly beat eggs in a medium bowl. Place flour and breadcrumbs in 2 separate shallow dishes. Working with 1 cutlet at a time, dip into flour, turning to coat and shaking off excess. Then dip into the eggs, and lift out, letting excess drip off. Dip into breadcrumbs, pressing firmly to help them to stick. Transfer to a plate or pan, and refrigerate at least 30 minutes and up to 2 hours.
Heat 1 tablespoon oil and 1 tablespoon butter in a 12-inch skillet over medium-high heat until shimmering. Place 2 cutlets in skillet, and fry until undersides are golden brown, about 3-4 minutes. Flip cutlets, and fry until cooked through and golden brown on the other side, about 2 more minutes more. Place on a clean plate, and lightly sprinkle with coarse salt. Repeat with remaining oil and butter and cutlets, skimming brown bits and adding more oil if necessary.
Pour 1½ cups of marinara into a 9x13 casserole baking dish. Arrange chicken over sauce in a single layer. Top each chicken down the center with remaining 1½ cups marinara, then cover with shredded mozzarella. Bake uncovered at 425˚F for 15 minutes or until cheese is melted and sauce is bubbling. Garnish with chopped basil and parmesan if desired. Serve with pasta.