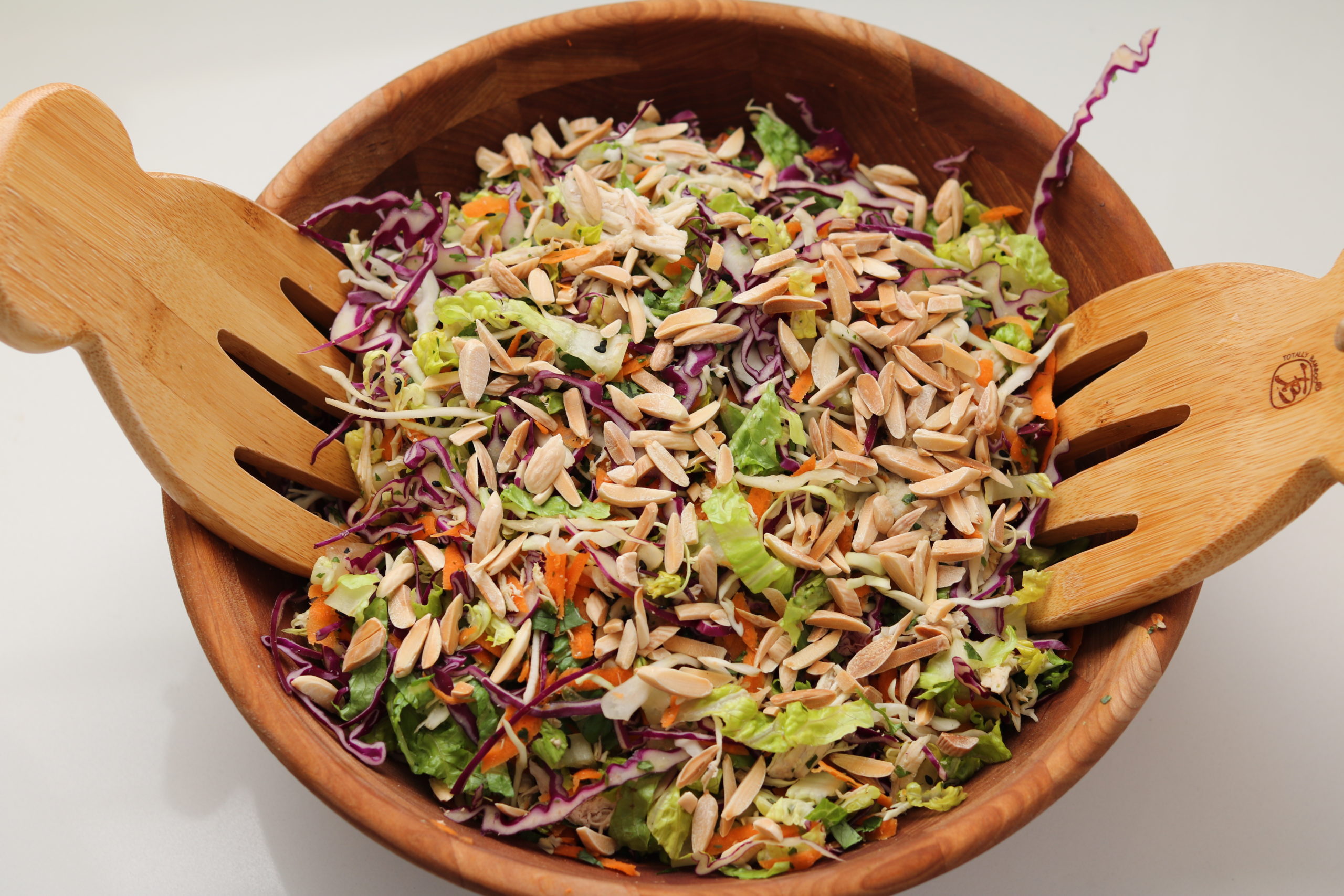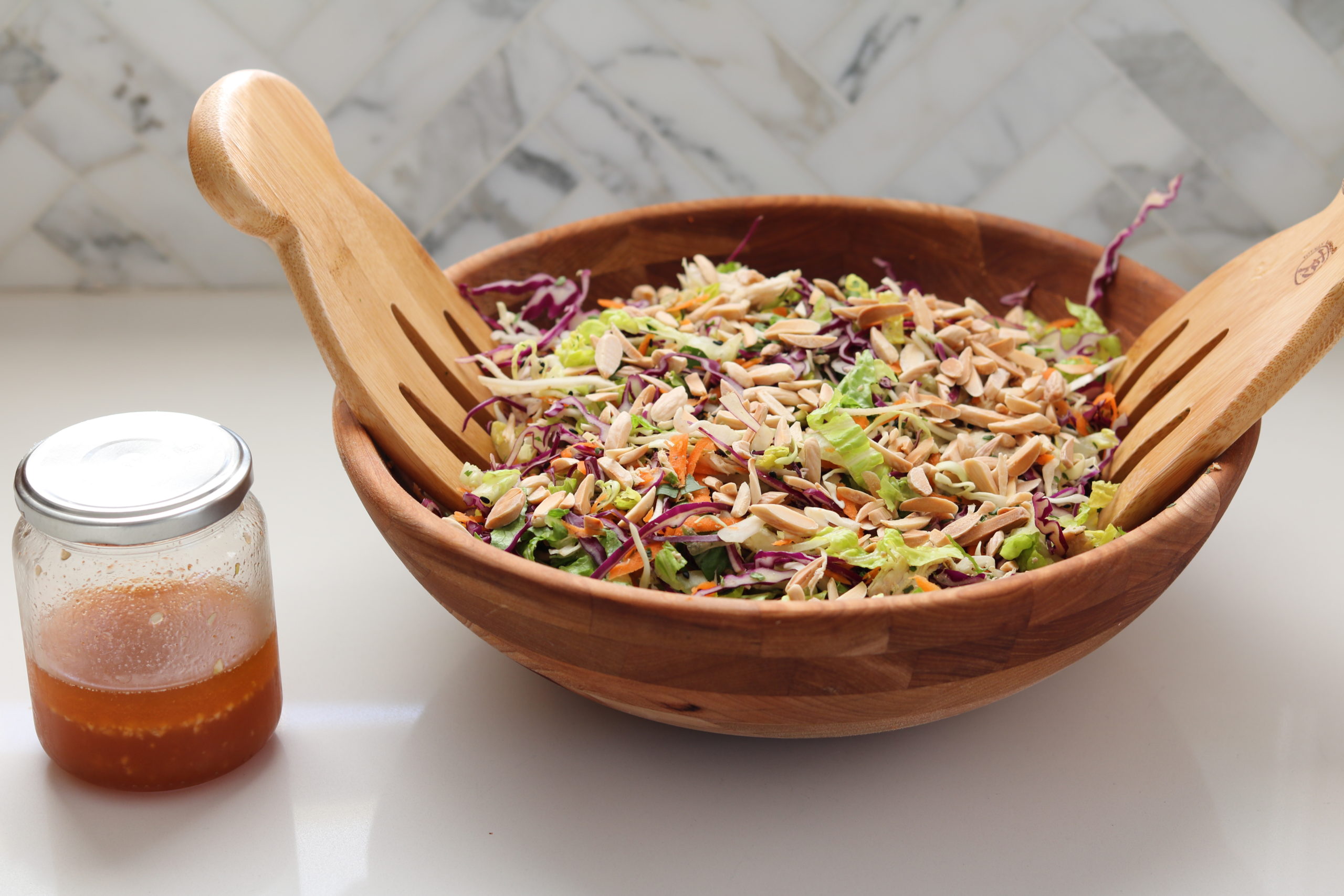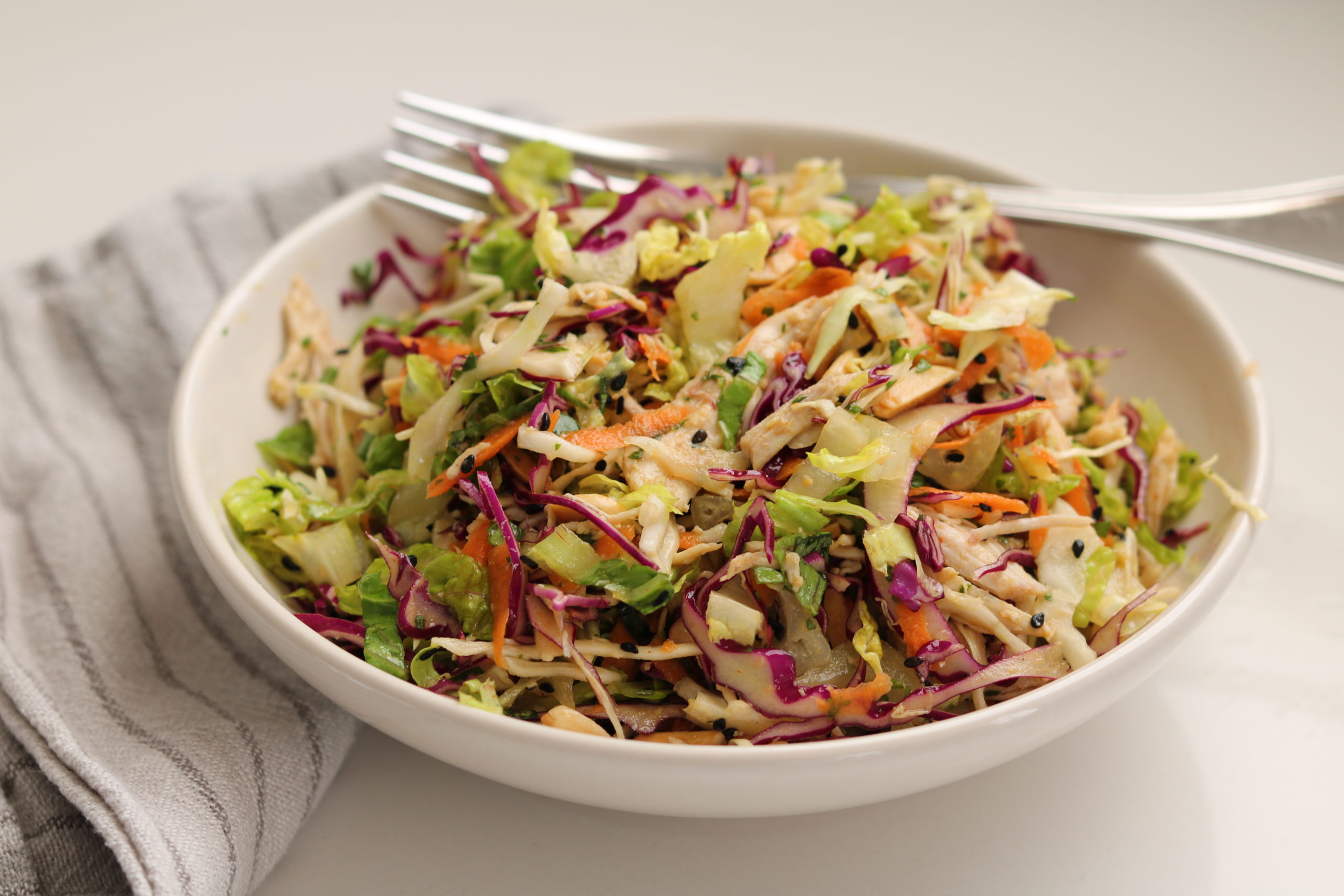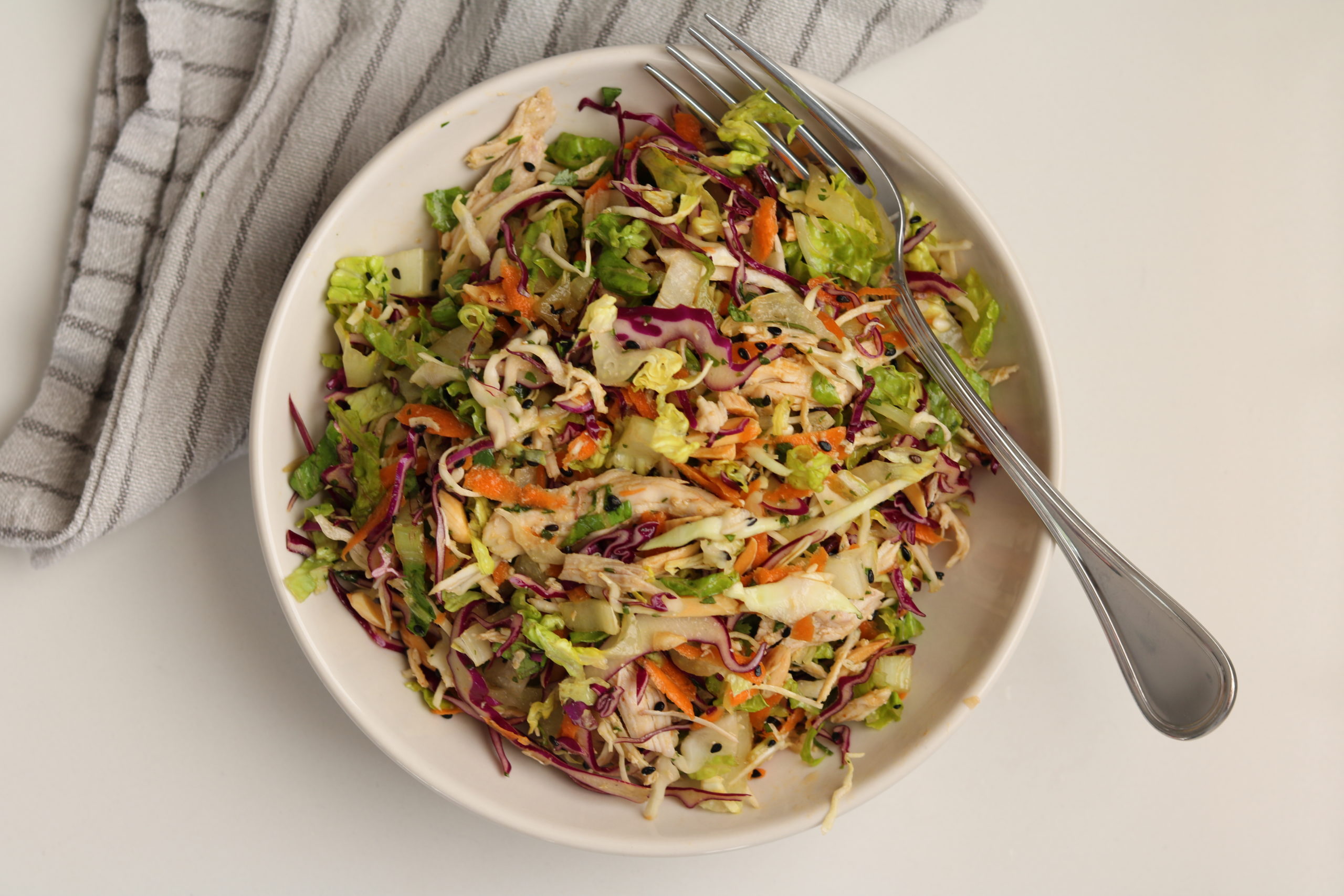 Weekly Chinese Chicken Salad
Author:
Slightly adapted from Pamela Salzman
Ingredients
Salad:
2 large boneless, skinless chicken breasts
4 garlic cloves, smashed
1-1inch piece of ginger peeled and sliced into ⅛ inch rounds
½ teaspoon black peppercorns
1 tablespoon salt
3 cups shredded savoy or Napa cabbage
3 cups shredded red cabbage
4 cups shredded romaine
2 large carrots, shredded or julienned
½ cup slivered almonds, lightly toasted
2 tablespoons black sesame seeds
Dressing:
6 tablespoons rice wine vinegar
3 tablespoons olive oil
1 tablespoon sesame oil
3 tablespoons honey
1 teaspoon toasted sesame oil
1 teaspoon sriracha
1 teaspoon salt
1 garlic clove, minced
Instructions
Prepare the salad: place the chicken in a sauce pan with the garlic, peppercorns, salt and ginger and add water to cover. bring to a boil over high heat, lower to a simmer, cover and cook until chicken is cooked through, about 25 minutes. remove from heat, uncover and let chicken cool in poaching liquid if you have the time.
once cooled, shred the chicken into bite-sized pieces.
Combine chicken and the rest of the salad ingedients in large salad bowl.
Prepare the dressing: whisk together all the dressing ingredients in a bowl or shake in a glass jar with tight screw-top lid.
pour desired amount of dressing over the salad and toss well.