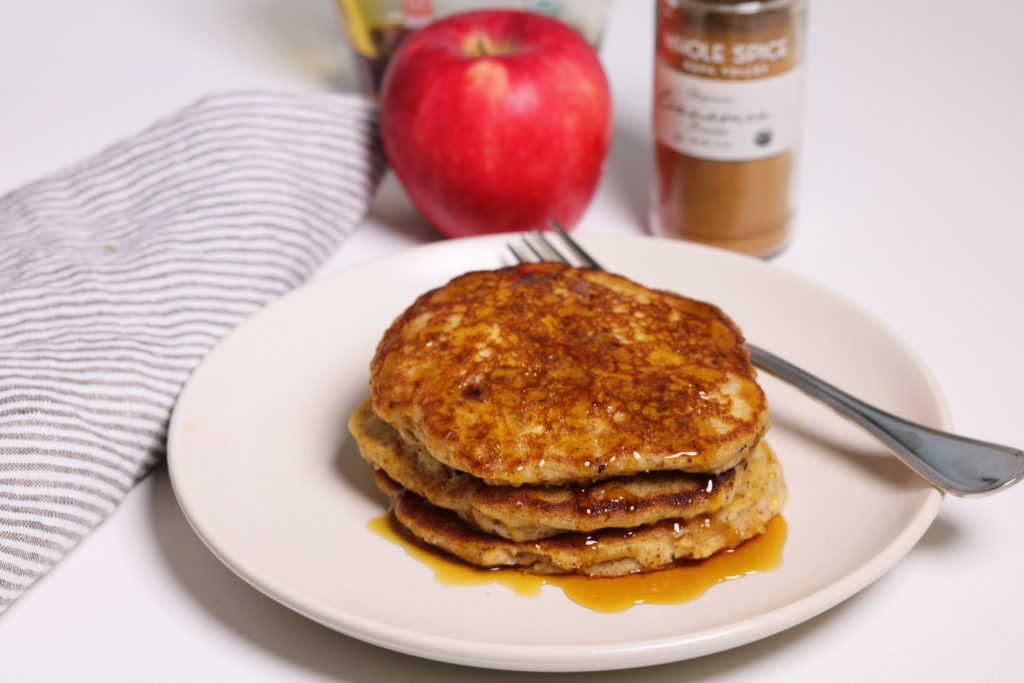 You are going to love these yummy, easy gluten-free pancakes.  Made with six simple ingredients, they are a perfect easy weekend breakfast that the whole family will enjoy.  Plus, they have added health benefits with nutrient-rich apples and blood sugar stabilizing cinnamon.  To learn more about the super healing power of apples, please check out Helen Nichols article "34 Science-Backed Health Benefits of Apples" here.  In good health!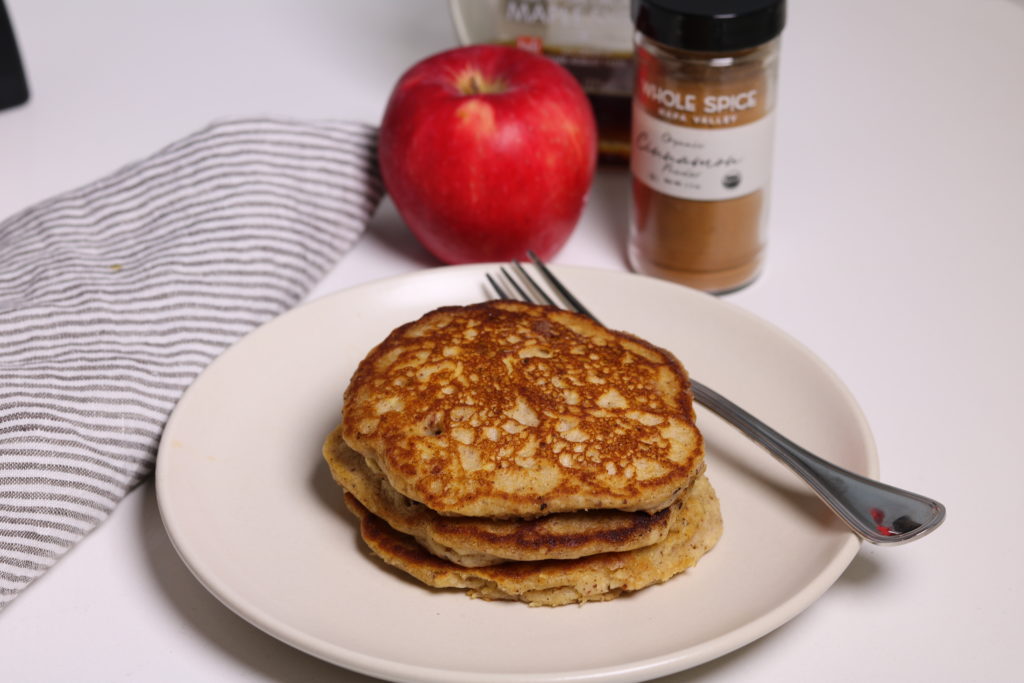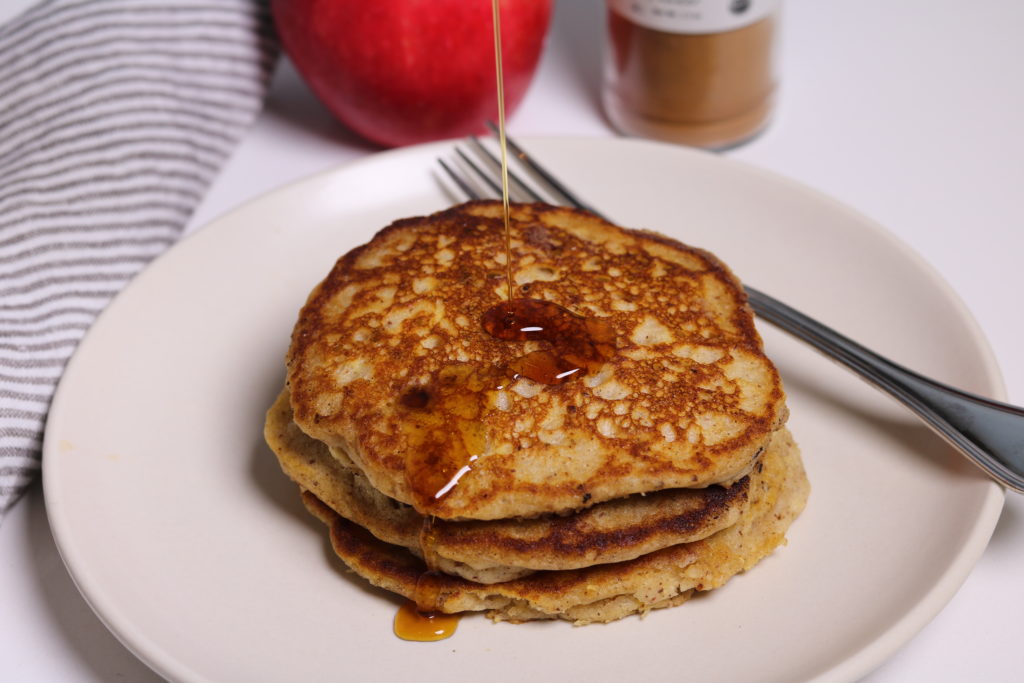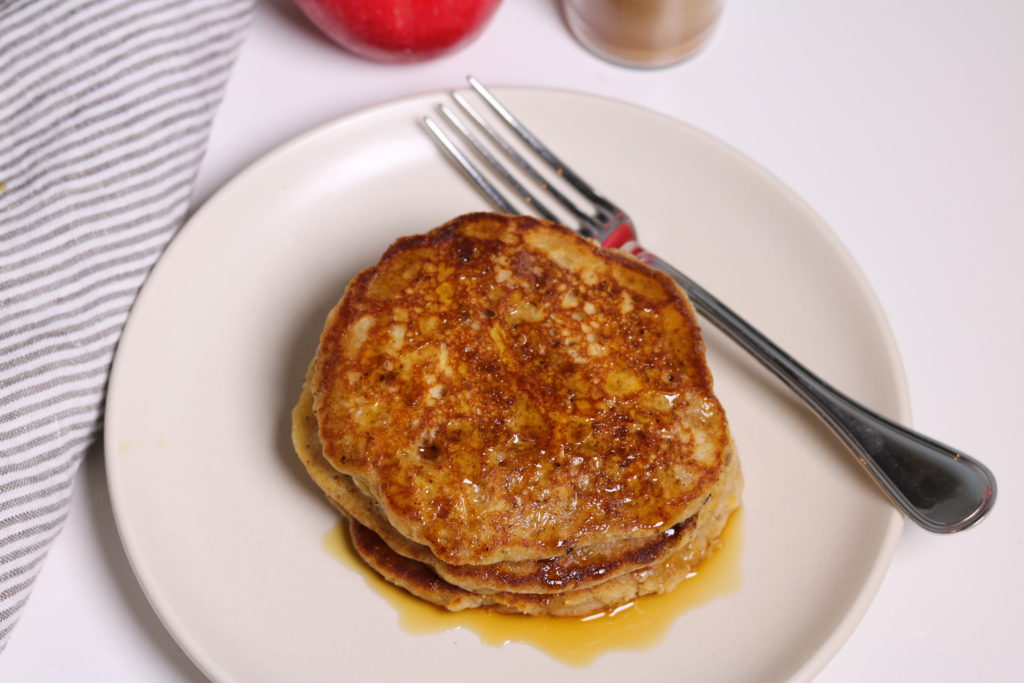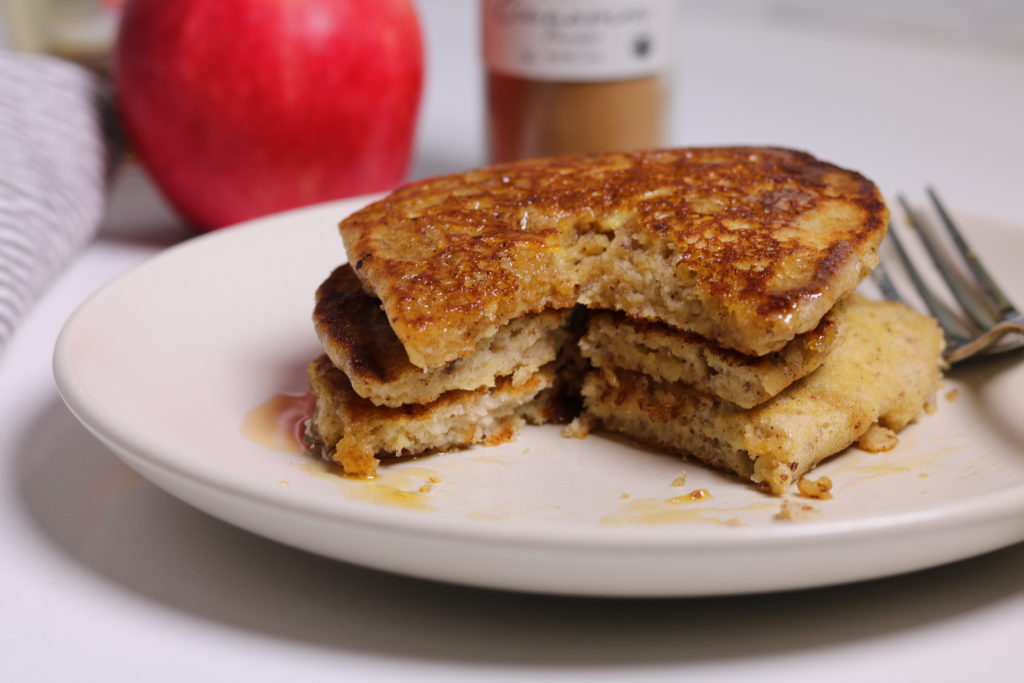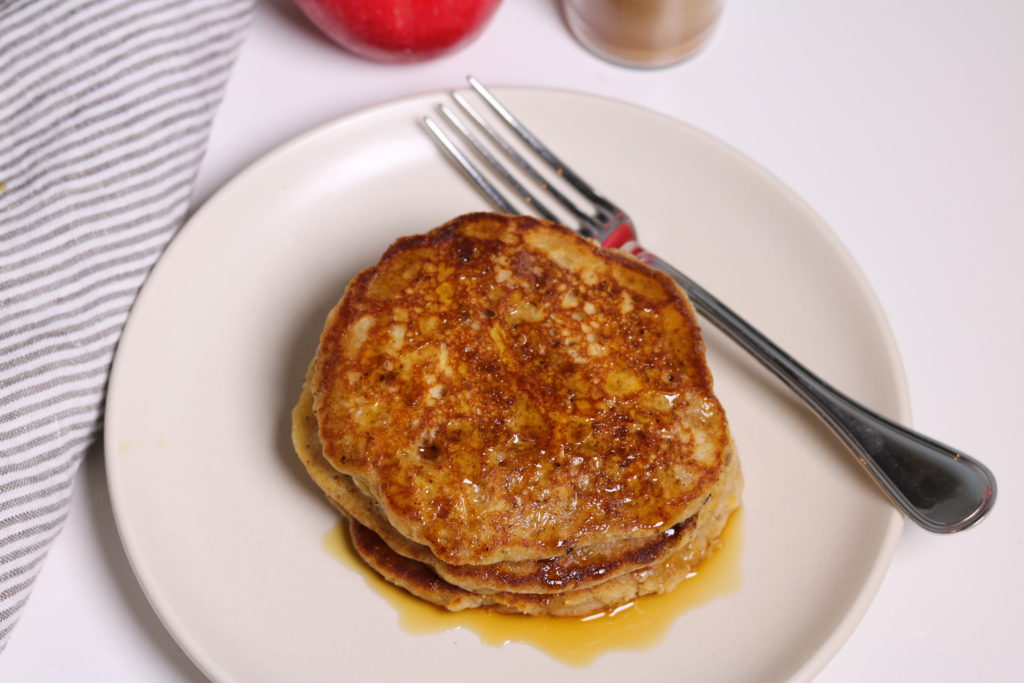 Gluten-Free Apple Cinnamon Pancakes
Ingredients
2 cups Pamela's Gluten-Free Pancake mix or any other pancake mix
2 eggs
2 tablespoons canola oil or melted butter + more for cooking
1 cup water
1 apple, grated (I use Fuji)
½ tsp cinnamon
Instructions
Mix all ingredients together in a medium mixing bowl. Add more water if needed to thin batter.
Heat oil or butter in a large skillet or griddle over medium heat.
Cook pancakes until golden brown, about 2-3 minutes per side.