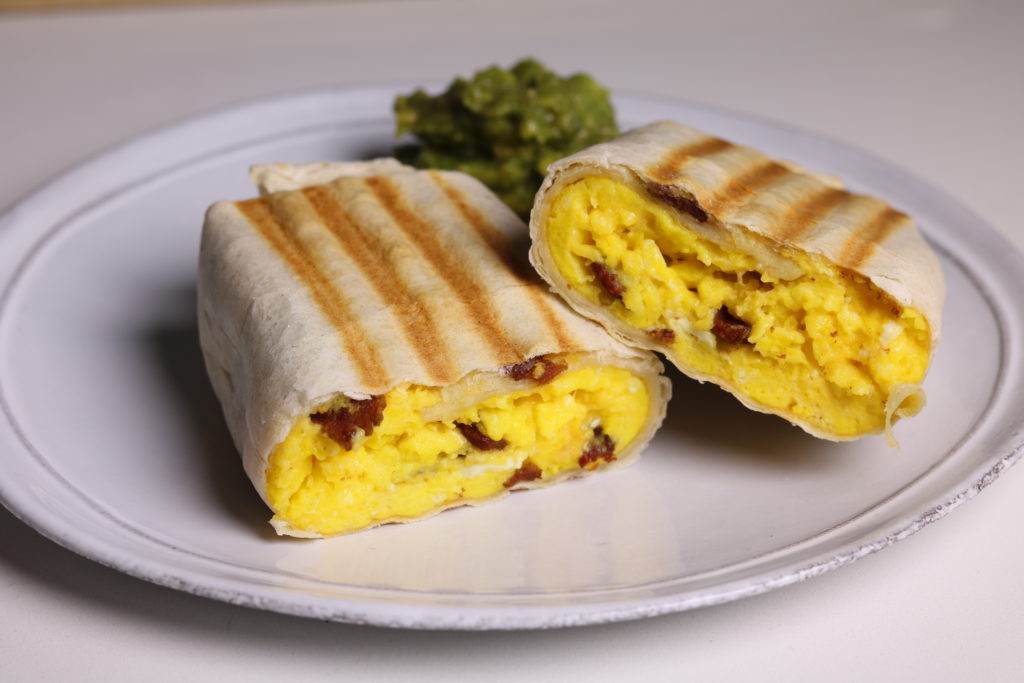 These super easy, super delicious breakfast burritos are the boys FAVORITE.  What we have here is crispy bacon, eggs, and cheese wrapped in a tortilla and then grilled.  Yummy, yum, yum!  Enjoy.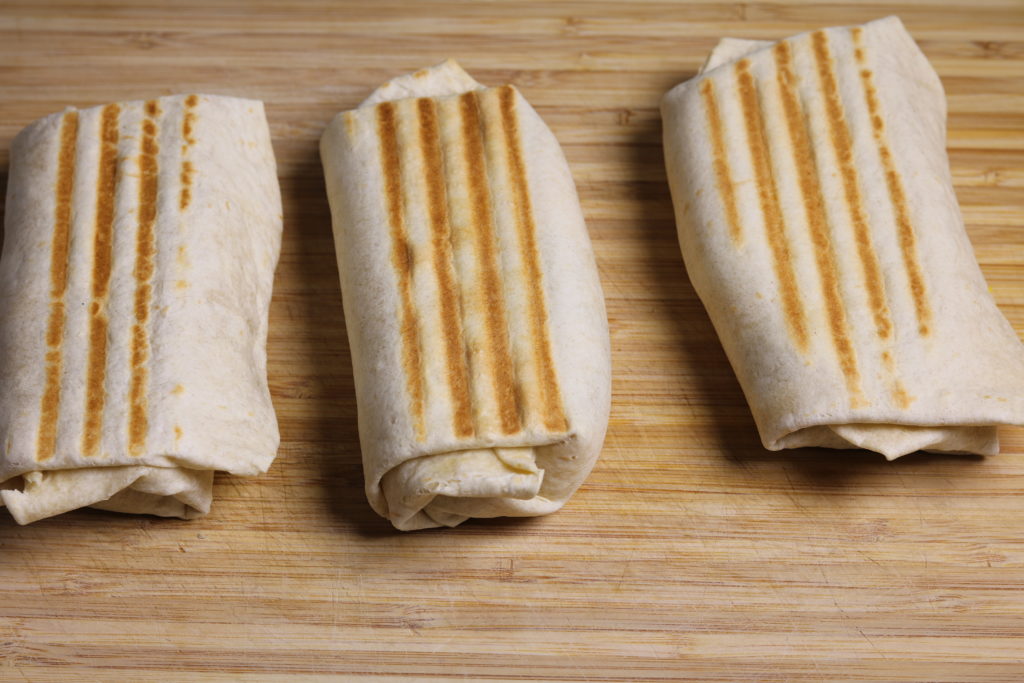 Three Hungry Boys Breakfast Burritos
Ingredients
8 eggs
1 tbsp butter or oil
4 large tortillas (or small corn tortillas for tacos)
½ cup shredded jack or cheddar cheese
5 pieces of bacon
avocado and salsa
Instructions
Slice the bacon into ½ inch pieces. Set a frying pan over medium heat and cook bacon until crispy, breaking up pieces with wooden spoon. Drain and let cool on paper towel.
Clean frying pan and heat butter or oil over medium-low heat. Beat eggs well and add them to the pan. Cook slowly on low heat, stirring often. Once almost cooked, add cheese and bacon bits and turn off heat.
Put about ¾ cup egg mixture in center of each tortilla and wrap up, folding a side, both ends, the other side and then rolling over.
Place seam side down in panini machine (or a grill pan with a weighted object on top) and cook for about 2-3 minutes.
For tacos, simple heat up corn tortilla and place egg mixture on top.
Serve with avocado and salsa.