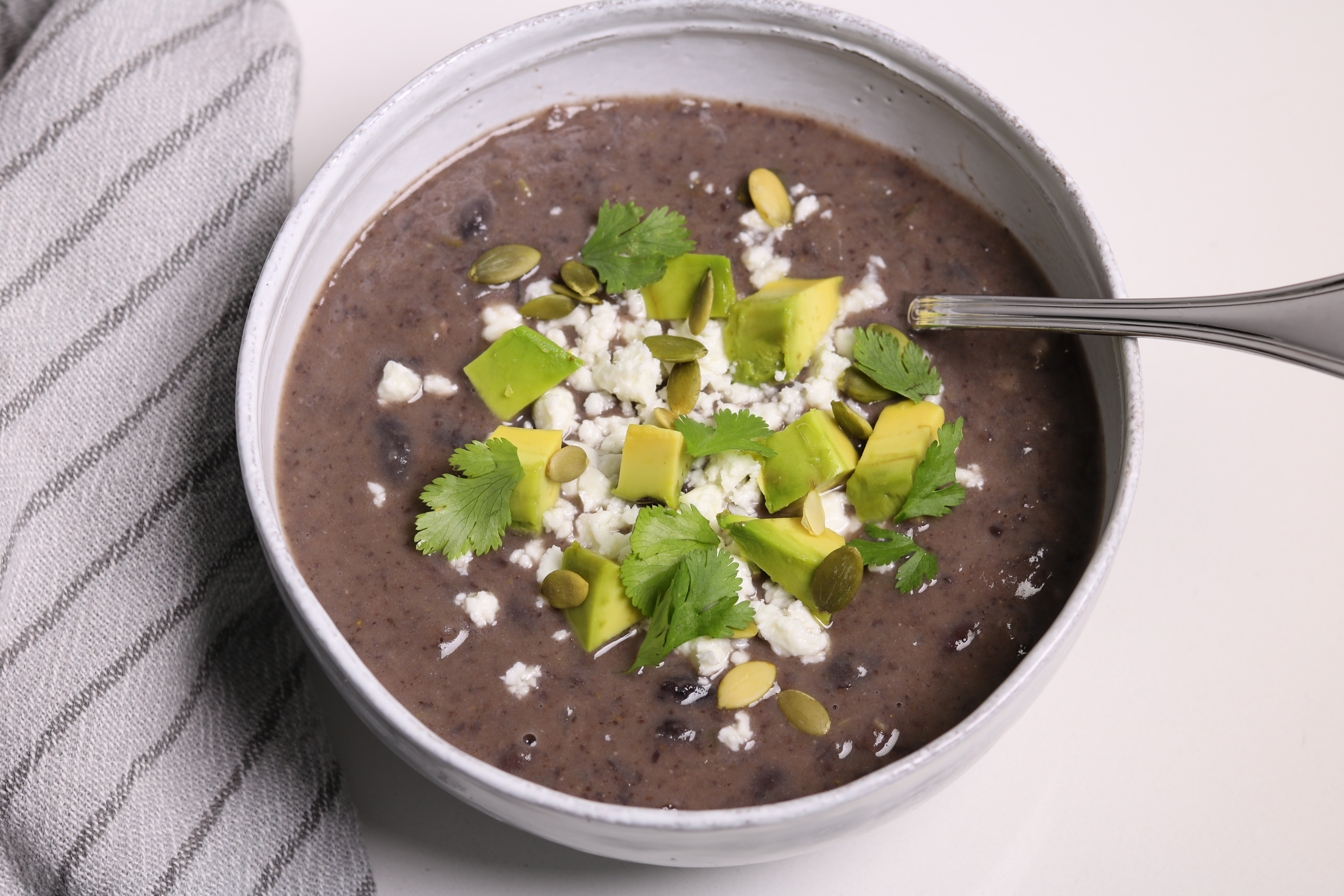 I recently heard on NPR that after interviewing hundreds of people around the world who have made it to age 100, they found common threads in the diets of these so-called "blue zones."  They figured out that "the world's healthiest people" eat mostly plants, especially BEANS.  So, yes, they really are the "magical fruit!"  And, no, they won't make you toot if prepared correctly.  Packed with protein and fiber, eating beans regularly may decrease the risk of diabetes, heart disease, cancer, and helps with weight management.  You are going to love this healthy, hearty black bean soup.  Although, I like to soak and cook my beans to increase the benefits, you can easily use canned beans.   It is incredibly flavorful and delicious and naturally vegan, vegetarian and gluten-free.  Enjoy!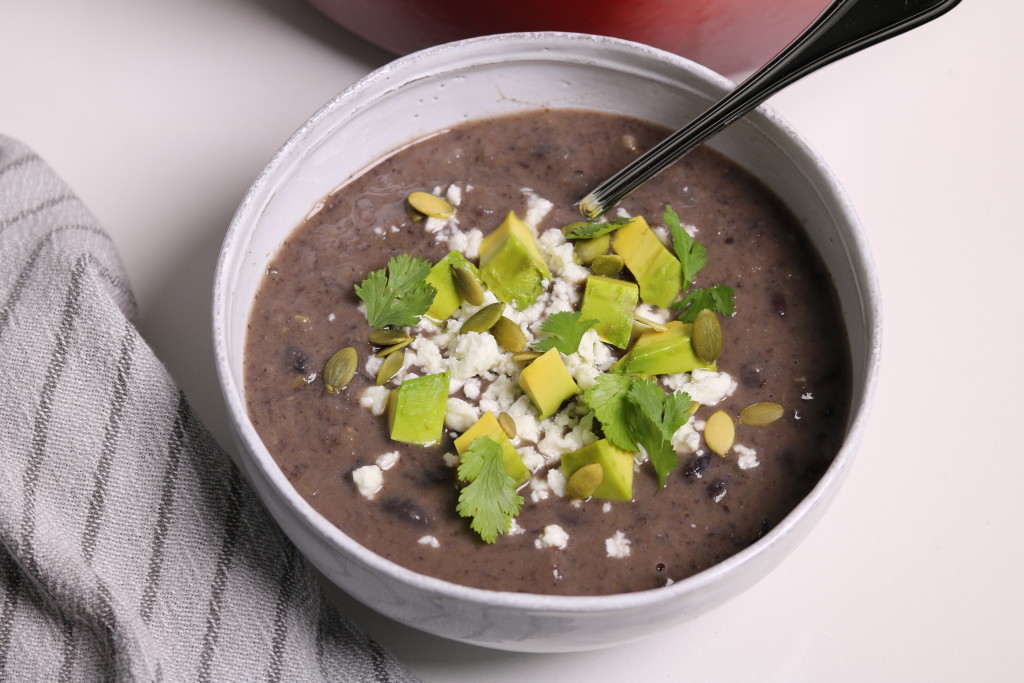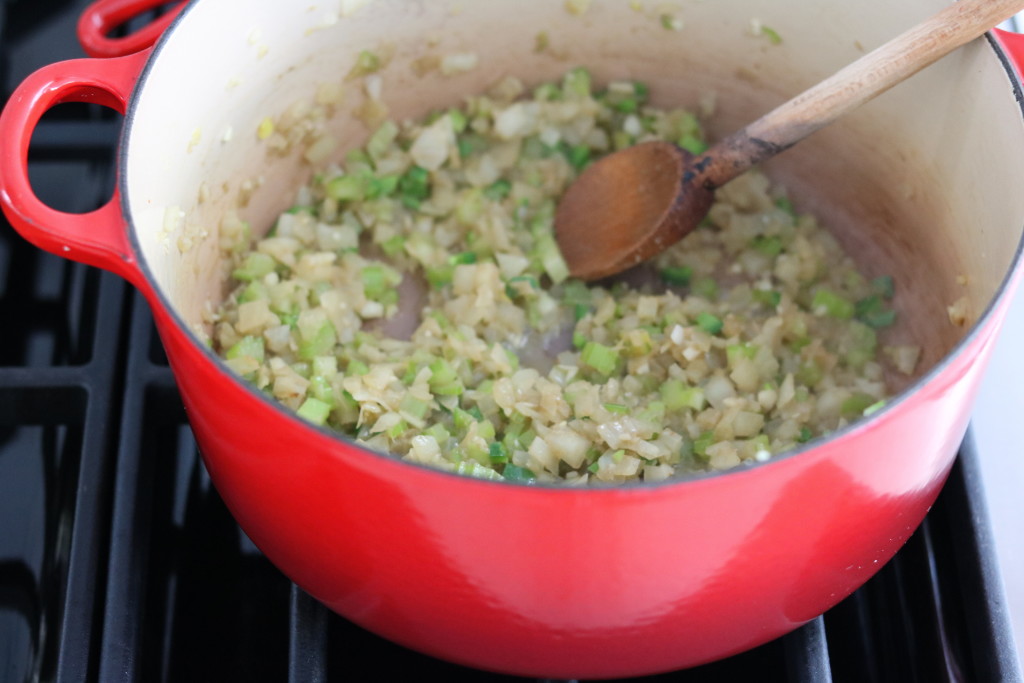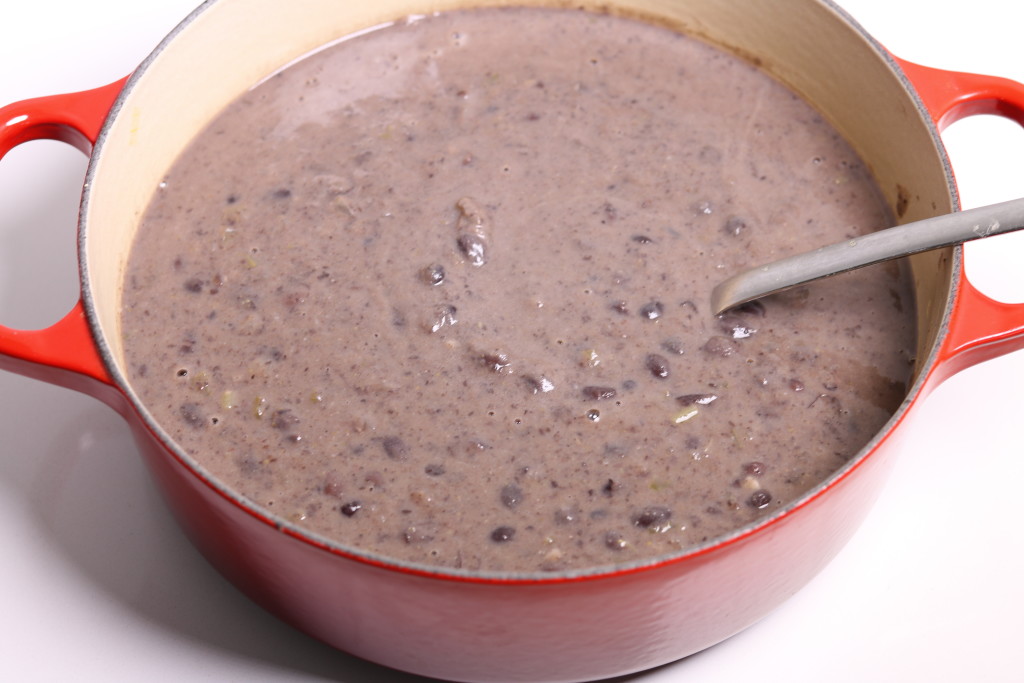 Smokey Black Bean Soup
Ingredients
3 (14.5 ounce) cans black beans, rinsed and drained (or 2 cups dried black beans, soaked and cooked)
2 tablespoons olive oil
1 large onion, finely chopped (about 2 cups)
2 celery ribs, diced
3 cloves garlic, minced
1 jalepeno, seeded and diced
2 teaspoons ground cumin
½ teaspoon salt
pinch or cayanne or fresh ground pepper
4 cups chicken or vegetable stock
avocado, feta, pumpkin seeds and cilantro for garnish
Instructions
If using dried beans, cover beans with cold water by 3 inches in a bowl and soak at room temperature at least 8 hours. Drain well in a colander.
Add the soaked beans and 8 cups purified water into a large pot and bring to a boil. Reduce the heat to medium, cover and simmer until the beans are soft and cooked through, about 2 hours. Adding more water if necessary. When soft, add 1 tablespoon salt and let sit for 15 minutes. Drain and set aside.
Heat 2 tablespoons olive oil in a soup pot over medium heat.
Add onion, celery, garlic and jalapeño and sauté, stirring frequently, until soft, about 5-7 minutes.
Add cumin, salt, cayenne or pepper and stir to coat the vegetables.
Add the stock and the beans and bring to a boil. Reduce to a simmer, cover and cook for 15 minutes. Turn heat off.
Place three cups of black bean mixture into a blender and run until smooth.
Return pureed soup to pot and stir to mix well.
Adjust seasonings and serve warm topped with avocado, cilantro, feta and/or pumpkin seeds.