I don't know about you, but as soon as fall rolls around, all I want is a big bowl of warm, comfort food.  And it doesn't get more comforting than this super satisfying chicken quinoa chili.  So creamy and delicious, it will warm the body and soul.  Quinoa, one of the world's healthiest foods, is naturally gluten-free and packed full of essential vitamins and minerals.  And, it is one of the few plant foods that is considered a complete protein.  Combined with beans, ground chicken, veggies and spices, you have yourself a nurturing protein-packed bowl of yumminess.  Enjoy!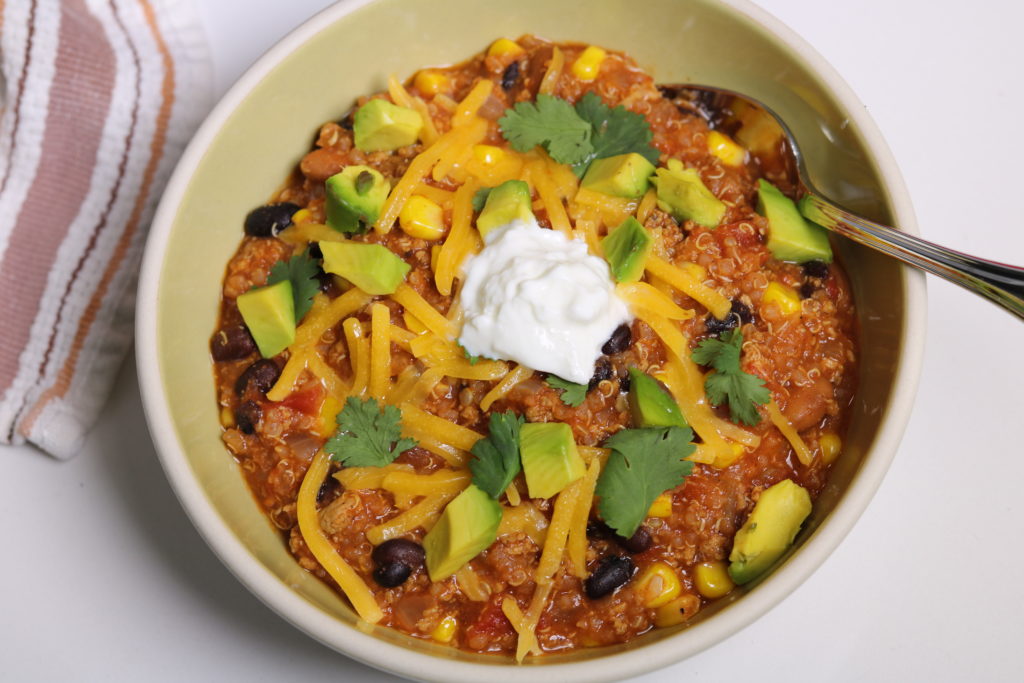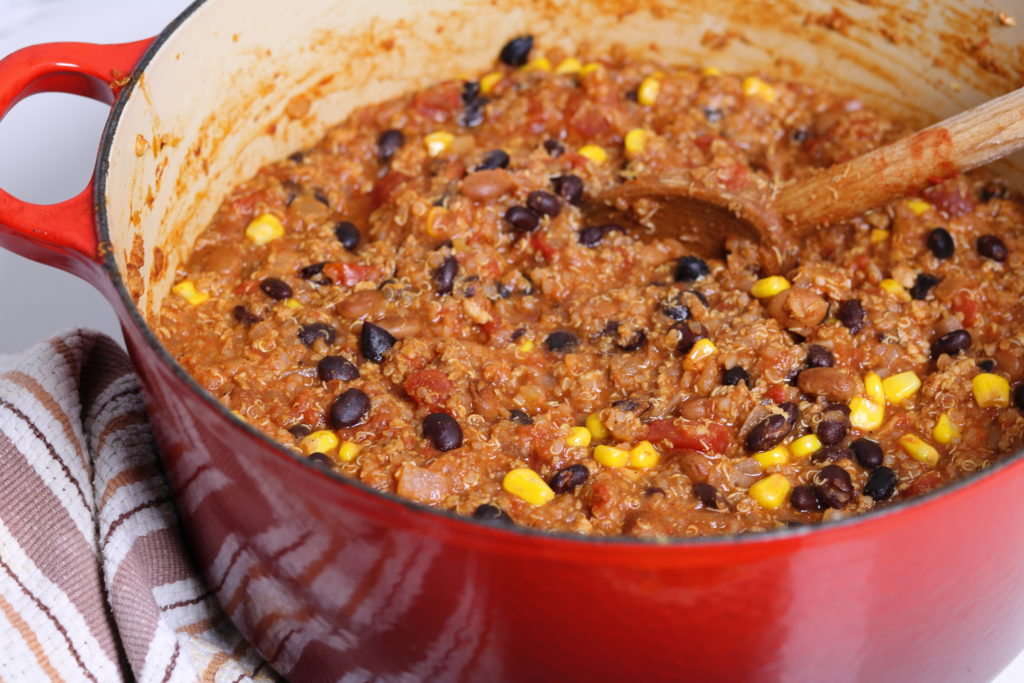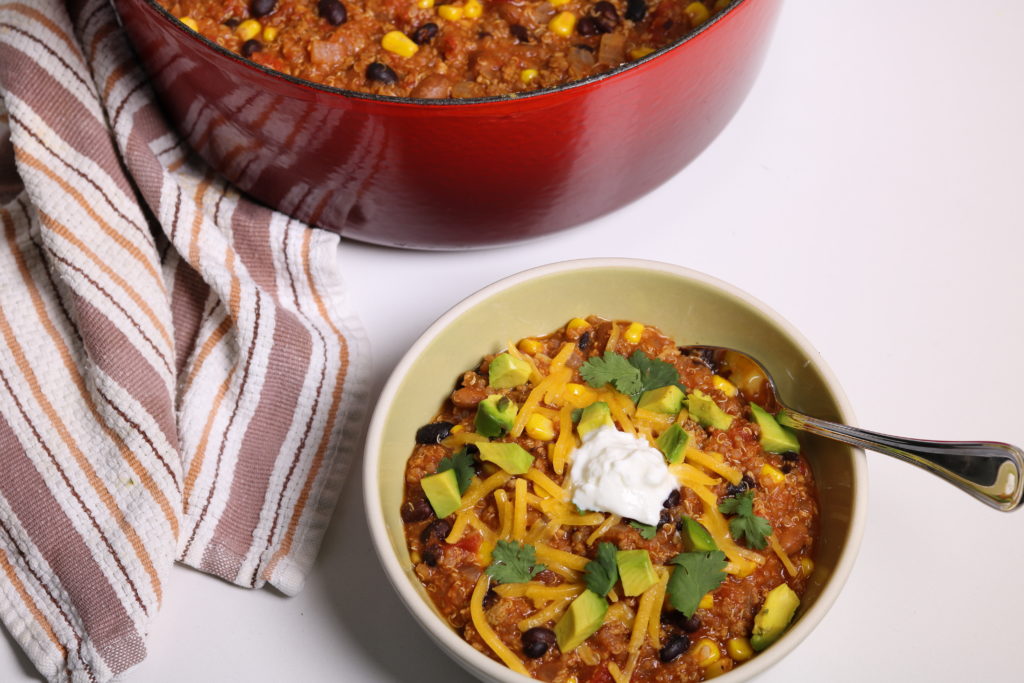 Chicken Quinoa Chili
Ingredients
1 cup quinoa, rinsed
1 yellow onion chopped
3 cloves garlic, chopped
1 pound ground chicken
2 tablespoons chili powder
2 teaspoons ground cumin
½ teaspoon cayenne pepper
½ teaspoon salt
1-15 ounce can pinto beans, drained and rinsed (or ¾ cup dried beans, soaked and cooked)
1-15 ounce can black beans, drained and rinsed (or ¾ cup dried beans, soaked and cooked)
1-15 ounce can chopped tomatoes
1-15 ounce can tomato puree
1 cup frozen corn kernels
juice of ½ lime
2 tablespoons chopped cilantro
cheese, sour cream, avocado and green onions for garnish
Instructions
Cook quinoa according to package instructions; set aside.
Heat olive oil in a large pot over medium-high heat. Add onion and cook until onions are soft and translucent, about 2-3 minutes. Add garlic and stir for about two more minutes. Add chicken, chili powder, cumin, cayenne and salt and stir to coat. As the chicken cooks, use a wooden spoon to break the meat into very small clumps; cook until no longer pink, about 5 minutes.
Stir in cooked quinoa, diced tomatoes, and tomato sauce and mix well.
Bring to a boil, reduce heat to low and simmer, covered, until thickened, about 30 minutes. Add water if necessary to thin.
Stir in beans, corn, cilantro and lime juice, and cook for about 10 minutes.
Ladle into bowls and serve with chopped avocado, shredded cheese, sour cream and chopped cilantro.