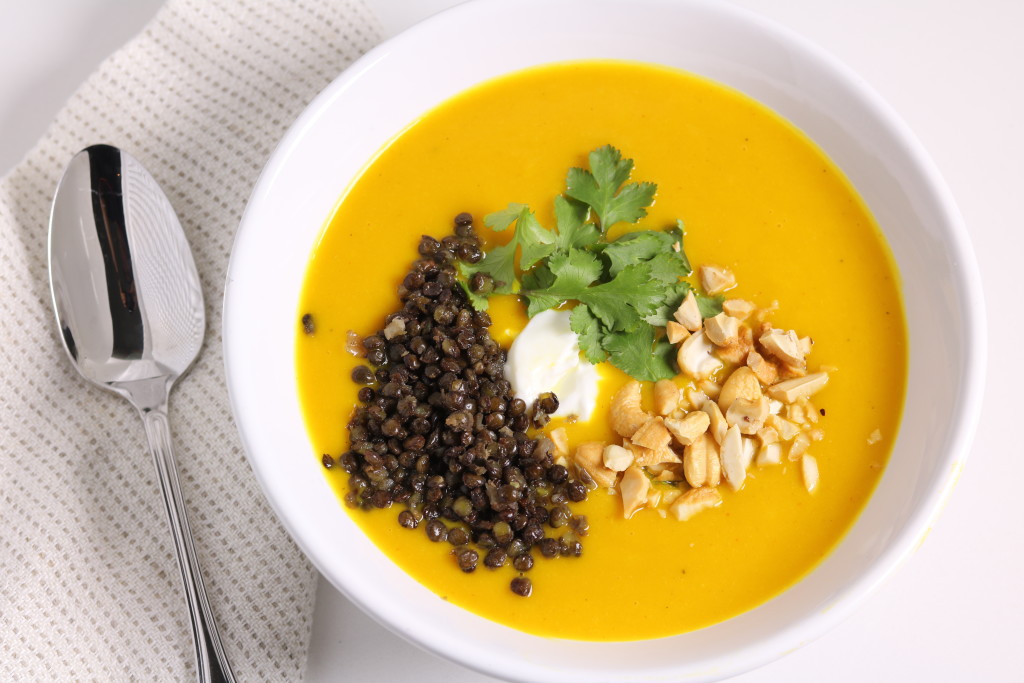 This is one of my absolute fall winter soups.  The recipe, slightly adapted from Sara Forte's "Curried Sweet Potato Soup," uses butternut squash instead of sweet potatoes.  It is a complete meal in a bowl; light and creamy, butternut squash soup topped with hearty, protein-packed lentils, and crunchy, salty cashews.  It is warm and comforting and super nourishing.  Plus, it is vegetarian, vegan (if you use coconut oil) and gluten-free.  It is sure to become a family staple.  Enjoy!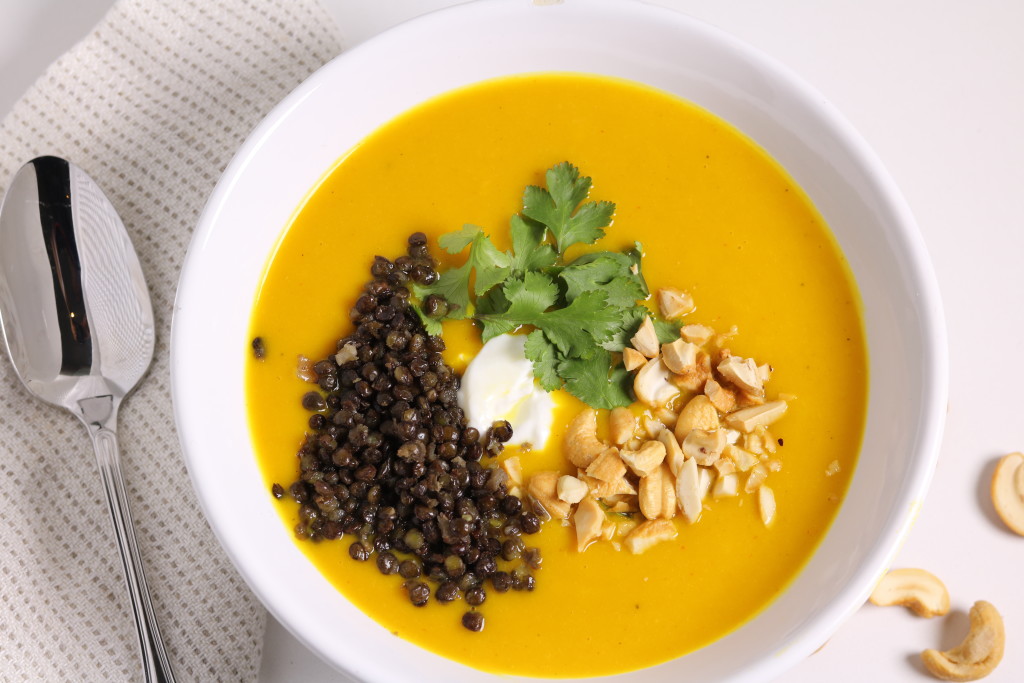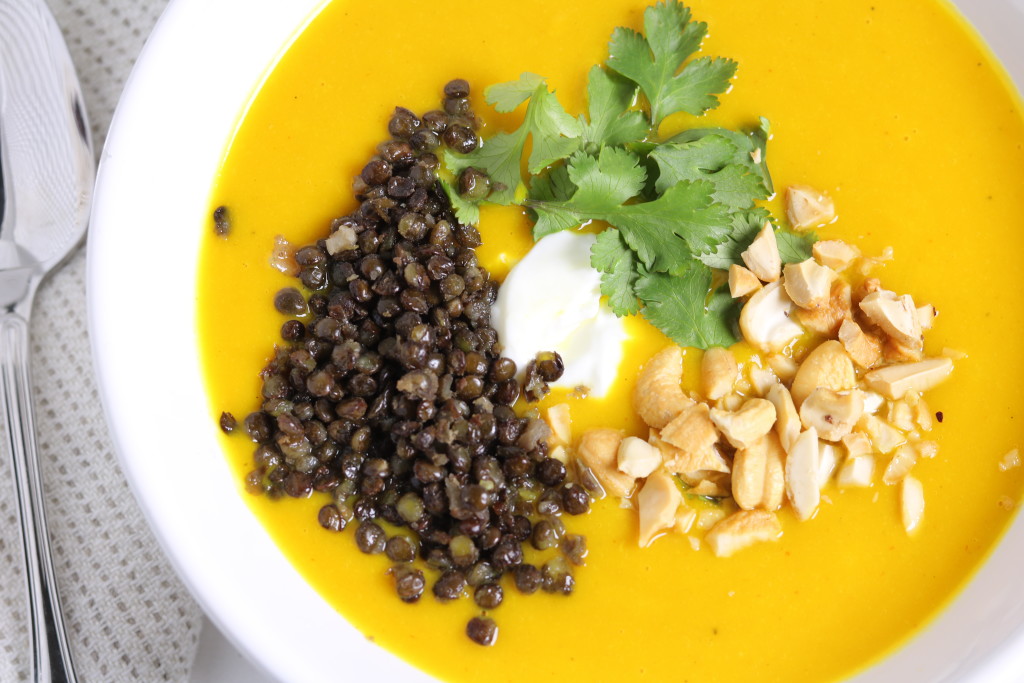 Curried Butternut Squash Soup with Fried Lentils
Author:
Liza Cannata, adapted from Sara Forte's Bowl and Spoon
Ingredients
2 tablespoons coconut oil or ghee
1 onion, roughly chopped
1 teaspoon ground turmeric
2 teaspoons curry powder
3 tablespoons of freshly grated ginger
1 medium butternut squash, peeled, seeded and cut into 1-inch cubes or 2 pounds sweet potatoes, peeled and cut into 1-inch pieces
3 cups vegetable stock
1 tablespoon of Sriracha (more if desired)
1 cup coconut milk
½ teaspoon salt
1 shallot, minced
1 cup cooked black lentils
yogurt, cilantro, and roasted cashews for garnish
*Sara recommends thoroughly drying out the lentils before frying (don't use the canned kind) to ensure the crispiest results.
Instructions
Heat one tablespoon of ghee or coconut oil in a large pot over medium heat. Add the onion and saute for about 2 minutes, or until translucent. Stir in the turmeric, ginger, and curry powder. Cook for another 2 minutes.
Add the squash or potatoes and broth and bring to a boil. Reduce heat to a simmer, cover and cook for 15-20 minutes, or until the squash is soft.
Let mixture cool and pour into a Vitamix or high-powered blender and blend until smooth. Stir in the Sriracha and the coconut milk. Season with salt and pepper. Taste and adjust seasonings. Cover and keep warm while you prep the lentils.
Heat one tablespoon of coconut oil in a medium skillet over medium-high heat. Add the minced shallot and lentils and fry for about 2 minutes, or until crispy.
Ladle soup into bowls. Add a dollop of yogurt, spoonful of lentils, cilantro, and chopped cashews.