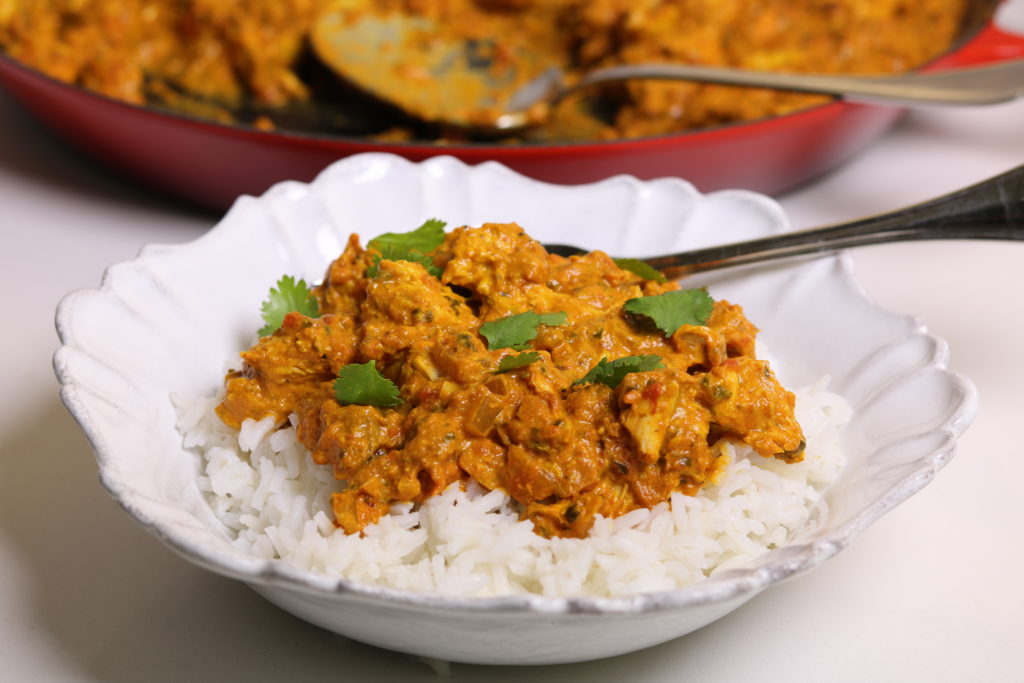 To me, Sunday's are about relaxing at home with the family.  It's a good time to download and prepared for the upcoming week. Especially by nourishing your body with yummy food. I use the extra time on Sundays make a more interesting, ethnic meal.  This hearty, flavor-packed chicken tikka masala will certainly warm your heart and soul.  The combination of broiled, perfectly seasoned, yogurt-marinated chicken simmered in a creamy coconut sauce served over white basmati rice is truly the perfect meal for a Sunday supper. Enjoy!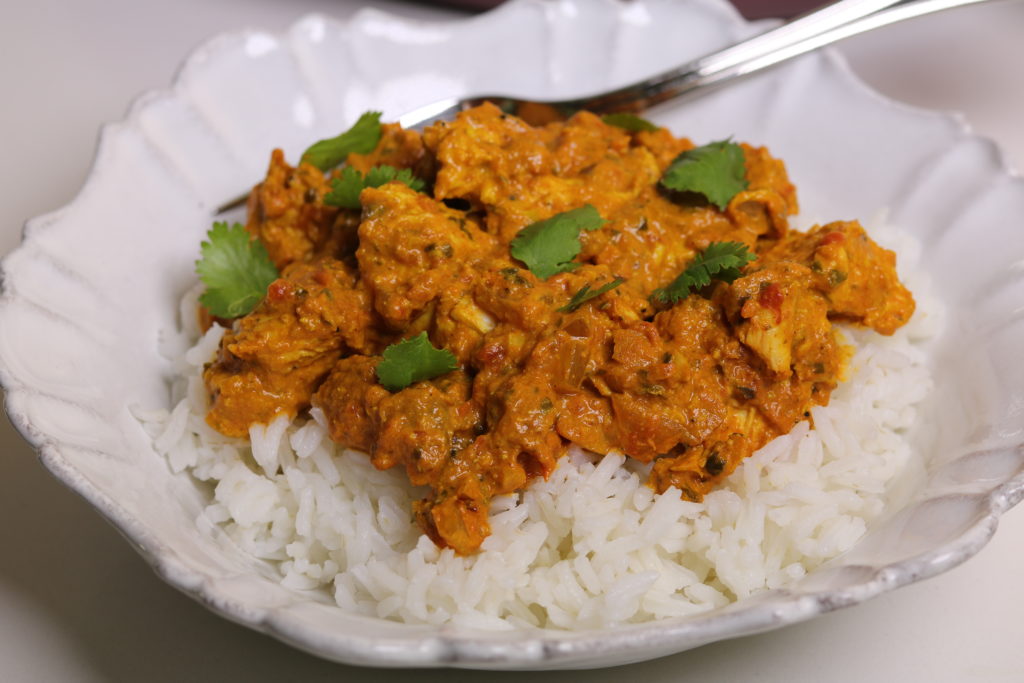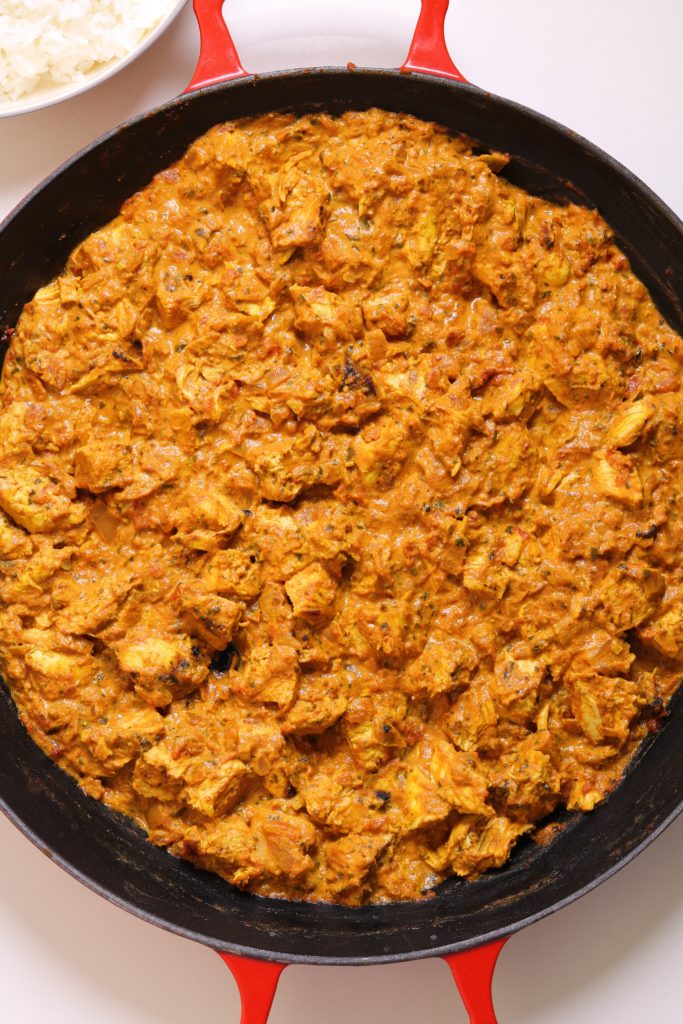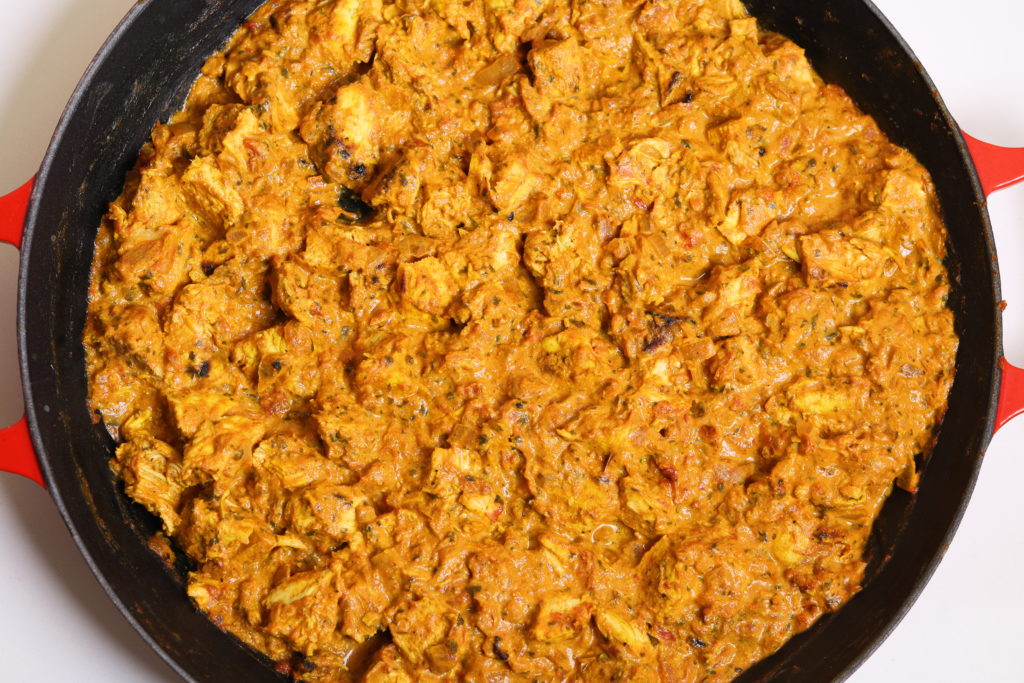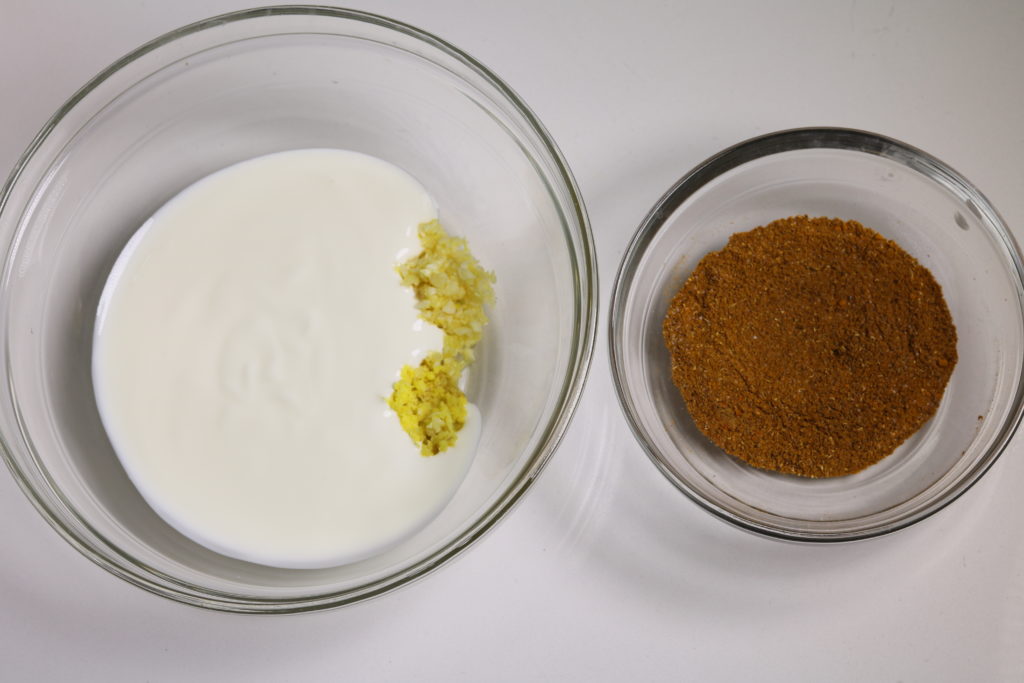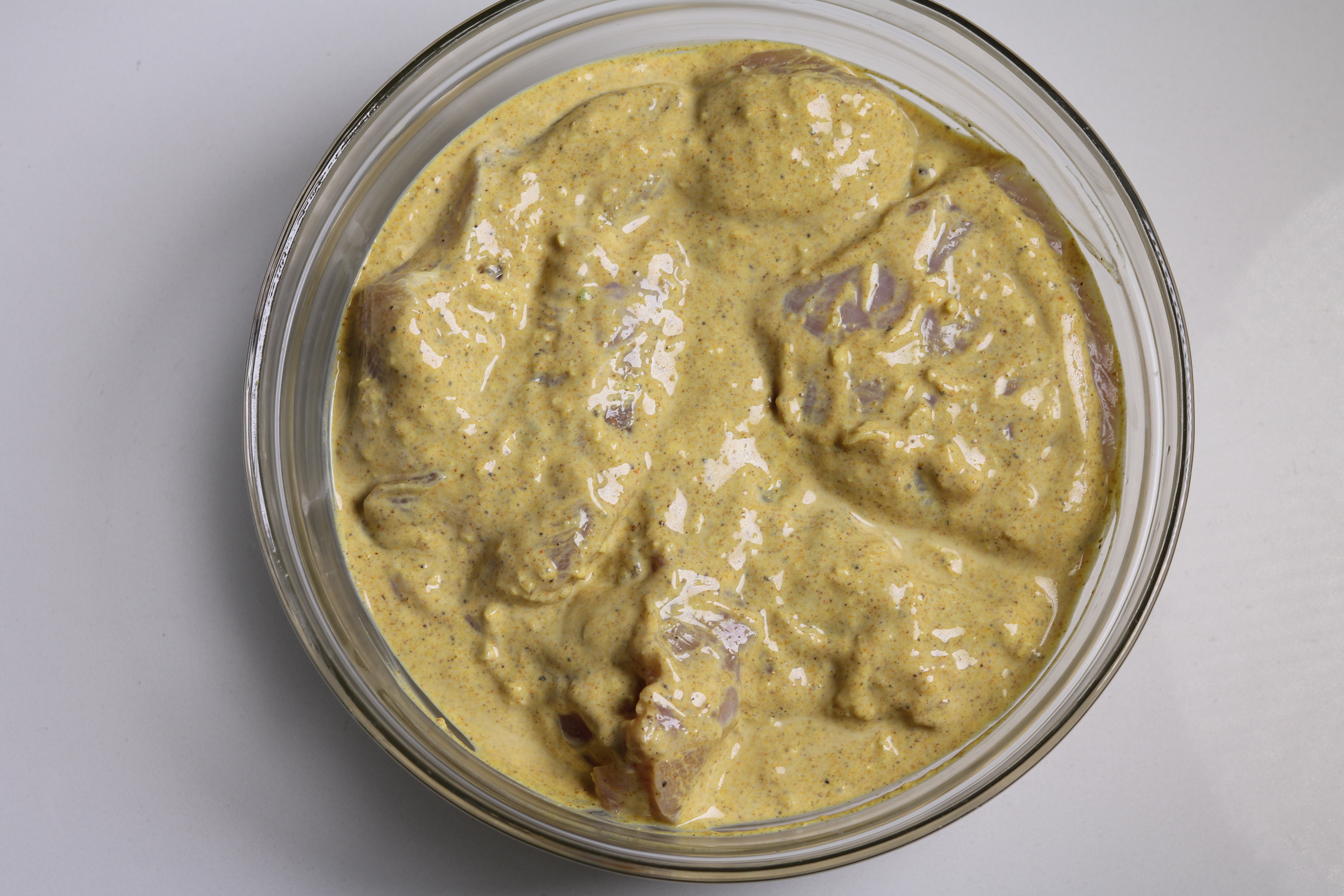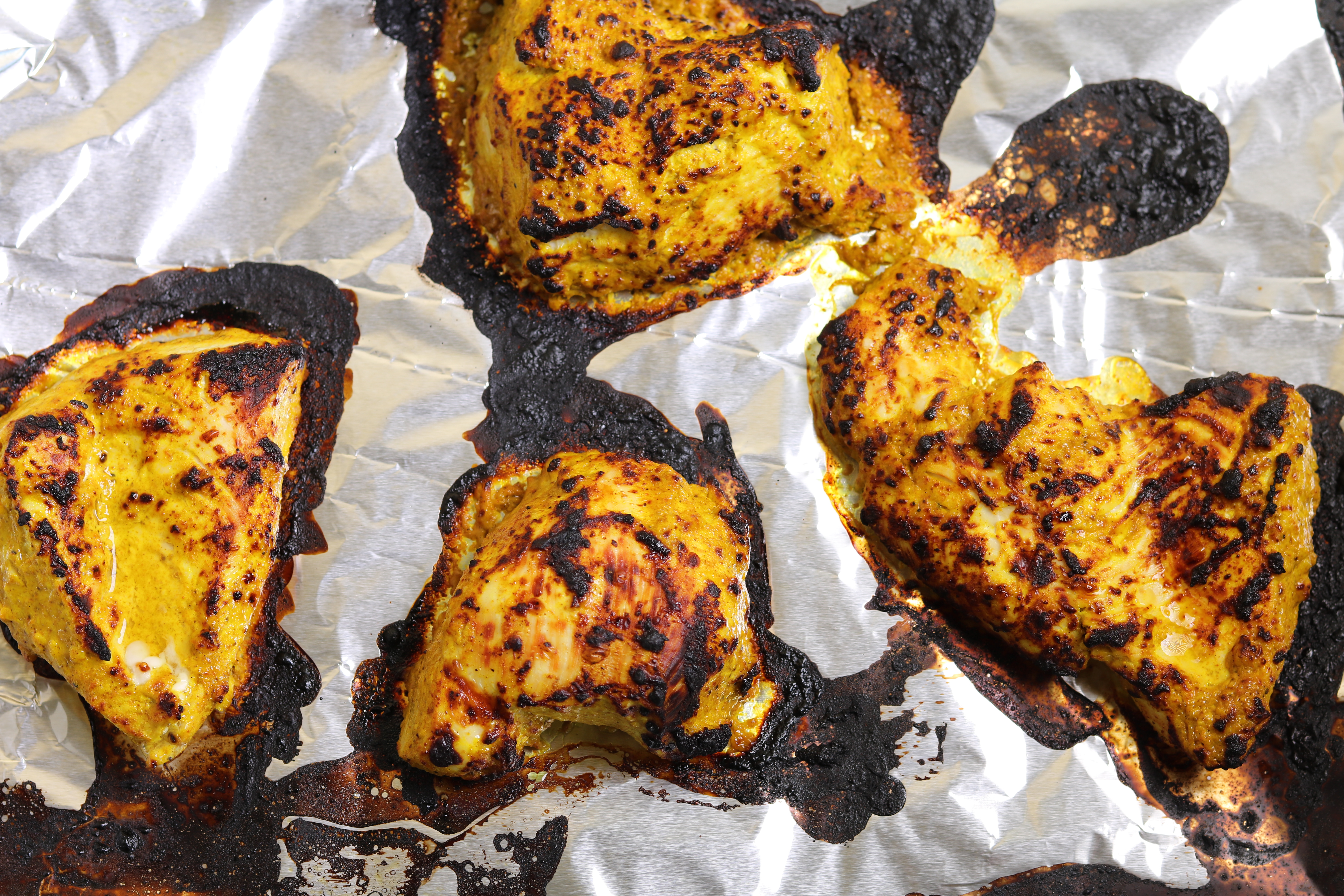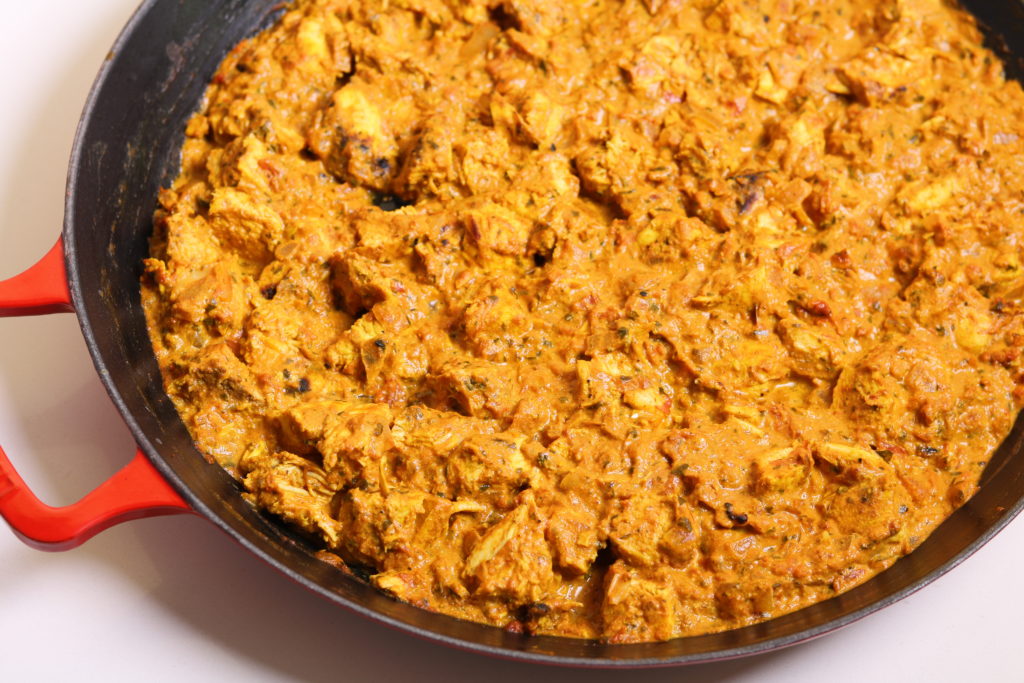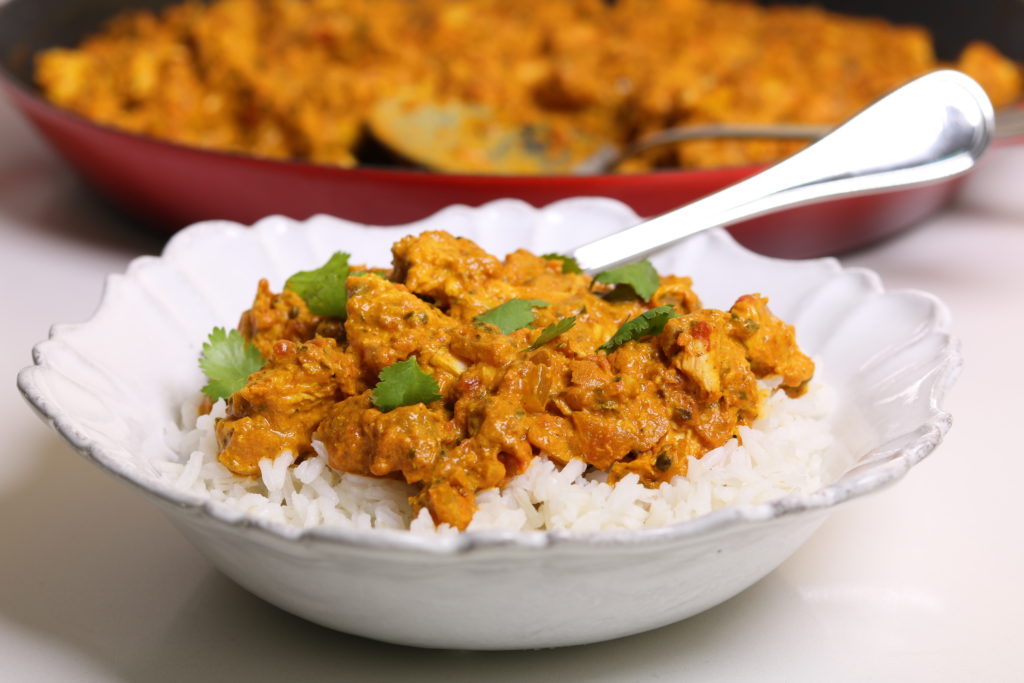 Chicken Tikka Masala
Ingredients
1 tablespoon garam masala
1 tablespoon ground coriander
1 tablespoon turmeric
2 teaspoons ground cumin
1 teaspoon cayenne
1 teaspoon salt
6 garlic cloves, minced
2 teaspoons freshly grated peeled ginger
1 cup regular yogurt
2 pound boneless, skinless chicken breasts
2 tablespoons ghee
1 onion, minced
3 cardamon pods
2 tablespoons tomato paste
1-28 ounce can crushed tomatoes
1 cup heavy cream
¼ cup chopped cilantro
Instructions
Make spice mixture by combining garam masala, coriander, turmeric, cumin, cayenne, and salt.
Combine ½ of spice mixture (reserving the other half), yogurt, 3 cloves minced garlic, and ginger in a medium bowl and mix well. Add chicken and stir to coat. Cover and refrigerate for 6 to 24 hours.
Warm ghee in a large skillet over medium heat. Add onions and saute until soft and translucent, about 5 minutes. Add remaining garlic and cook another minute. Add tomato paste, tomatoes and cardamon pods and remaining spice mixture and bring mixture to a boil. Reduce heat to a simmer and cook 8-10 minutes.
Add cream and cilantro and simmer, stirring occasionally for 30-40 minutes.
Meanwhile pre-heat broiler and line a baking sheet with aluminium foil.
Arrange chicken on a wire rack in a single layer and place on the baking sheet.
Broil chicken until it starts to blacken in spots, about 10 minutes. Don't worry if it isn't cooked through.
Cut chicken into bite sized pieces add to sauce and simmer another 10 minutes. Remove cardamon pods.
Serve immediately with rice.