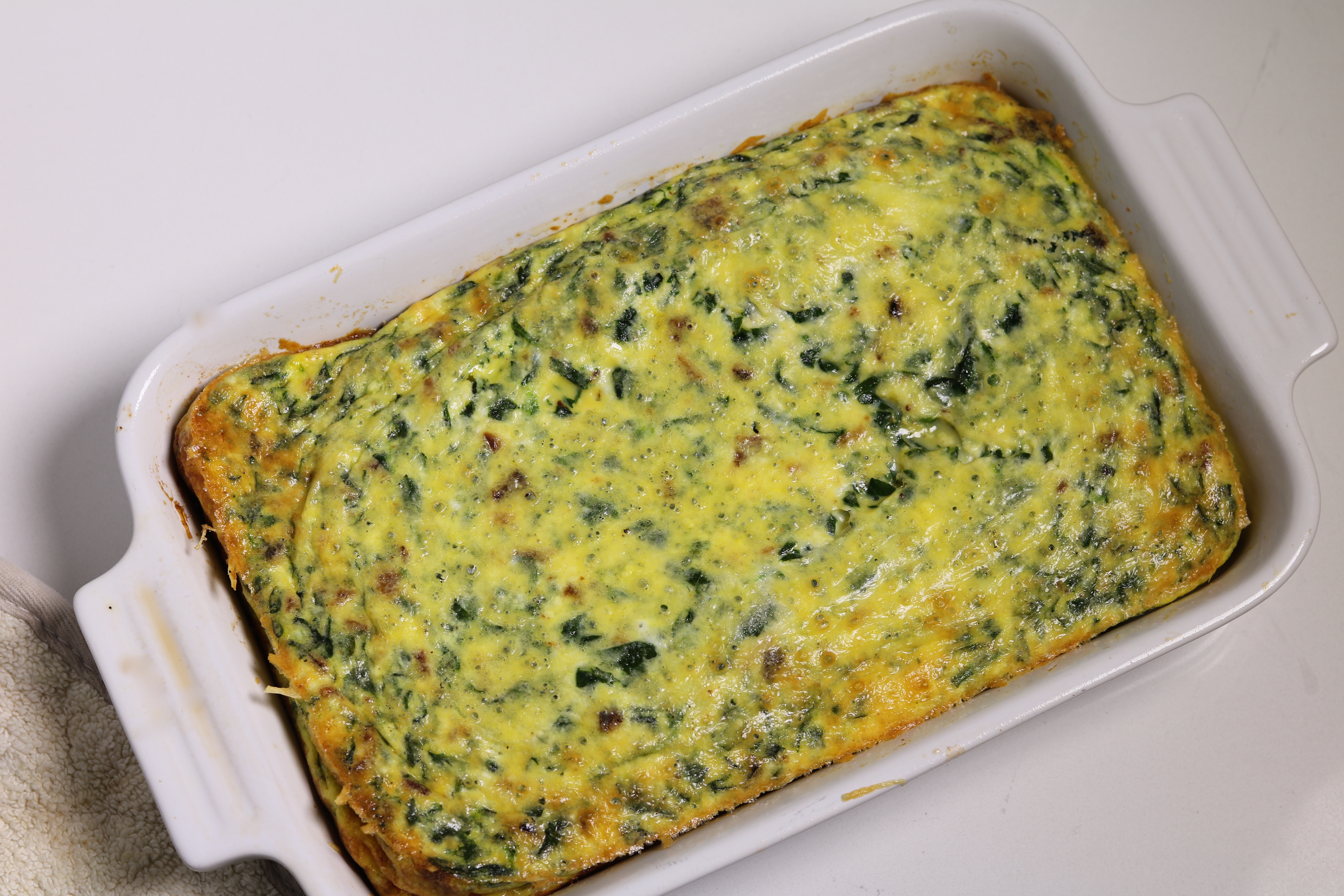 This easy, yummy, make-ahead egg dish is the perfect dish for New Years Day Breakfast.  Just prep everything the night before, pour into a baking dish, cover and refrigerate overnight.  In the morning, when you might have had a little too much champers and skipped on some sleep, all you have to do is simply pop the casserole into a warm oven, and voila, a lovely breakfast is ready to be served and your kitchen is spotless! Make sure to buy the following at the market early in the week to avoid the holiday rush: eggs, onion, baby spinach, ricotta or feta, Parmesan, bacon and milk.
Enjoy!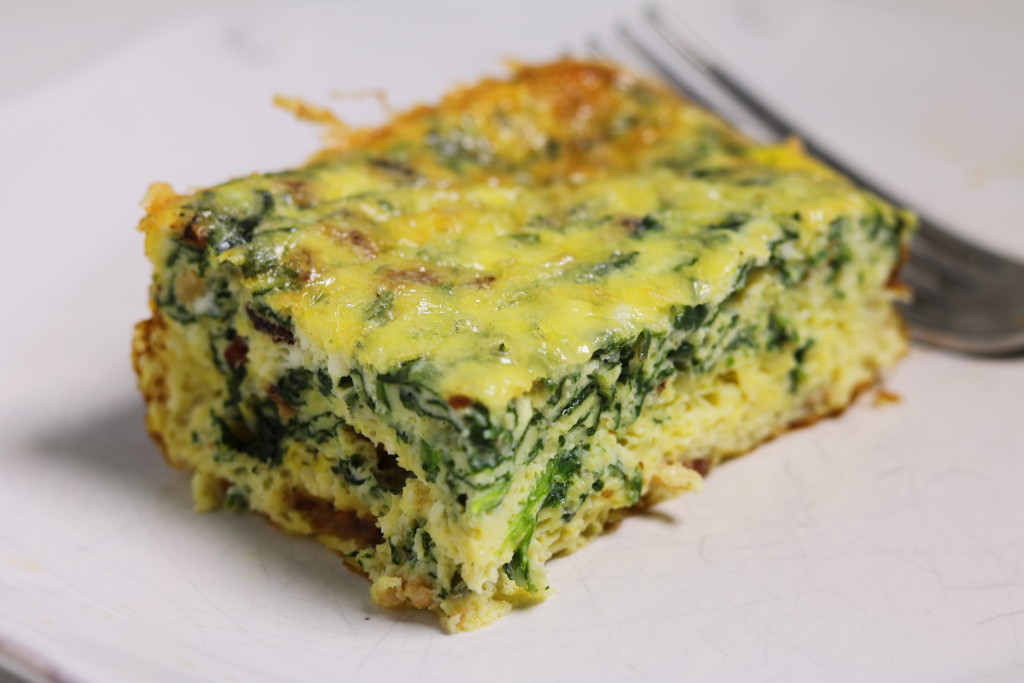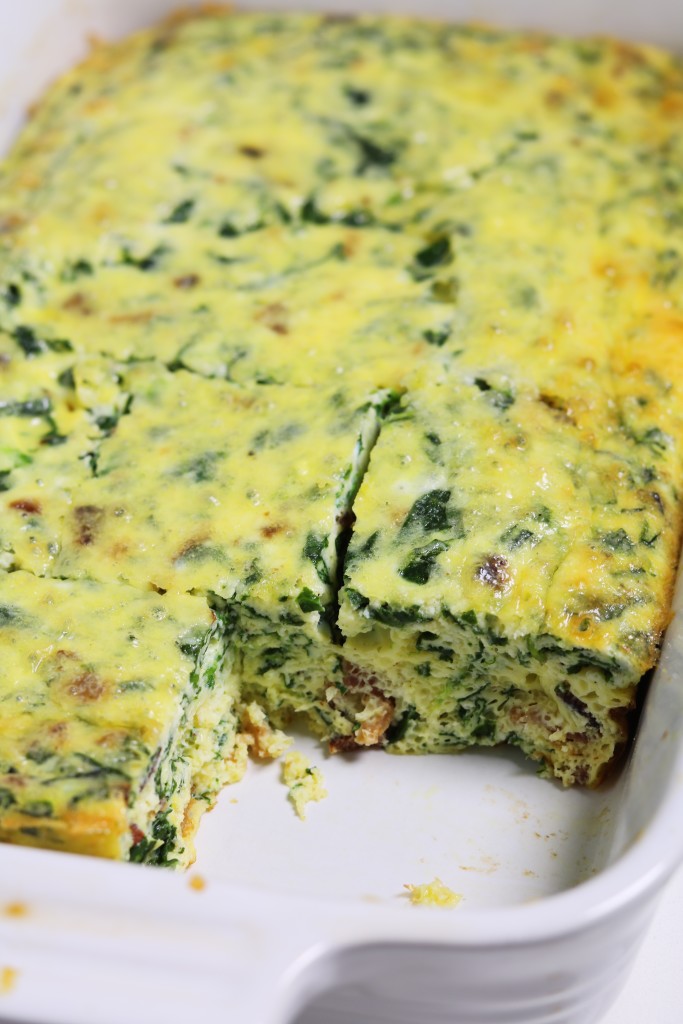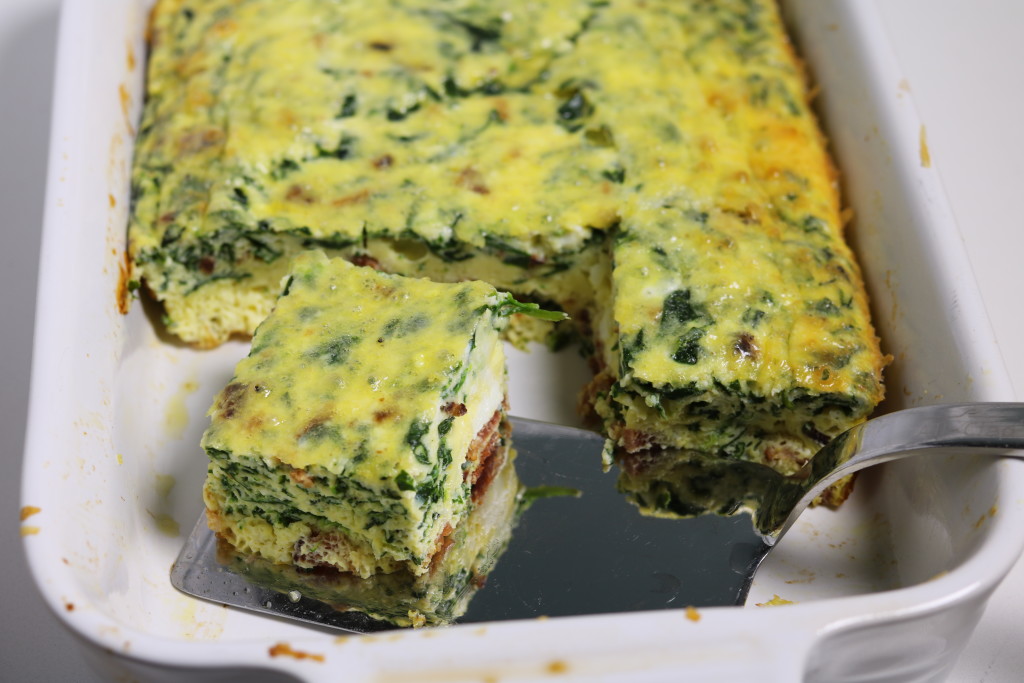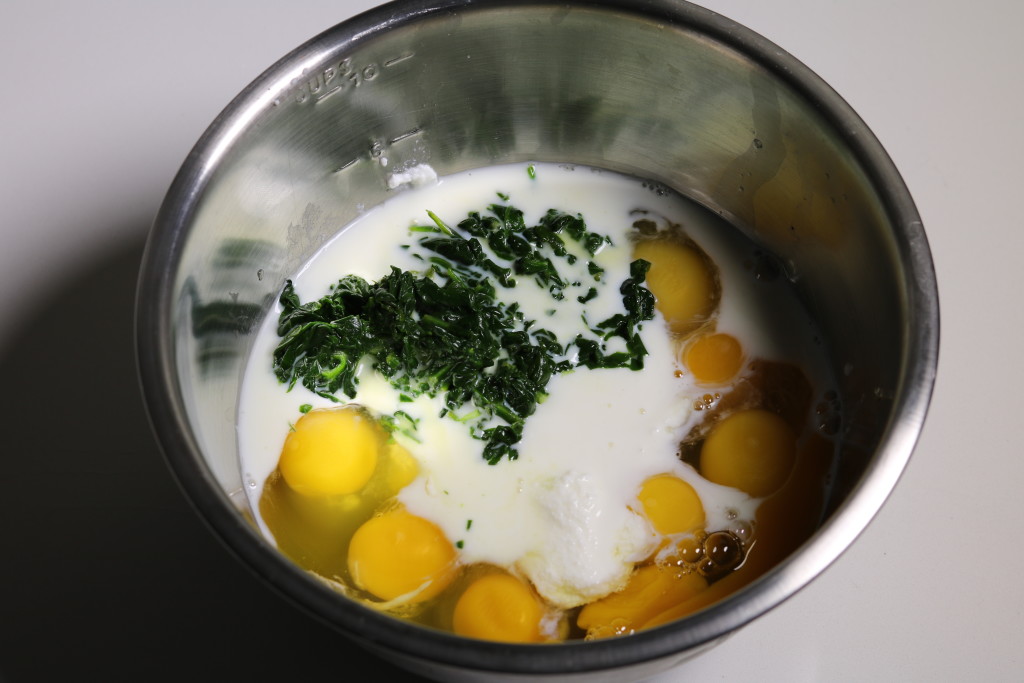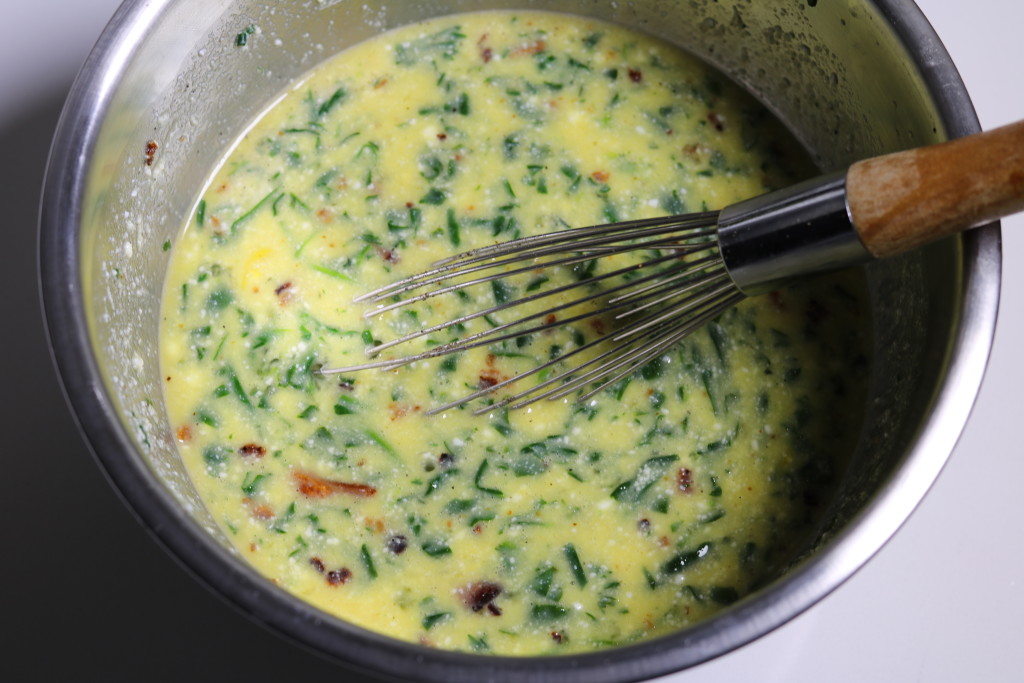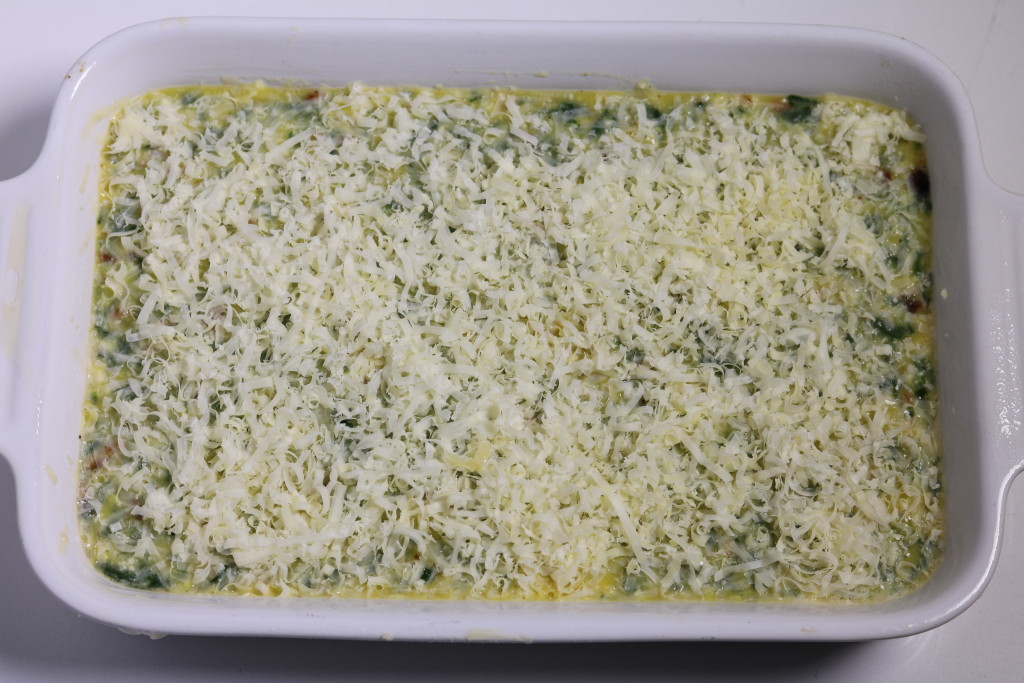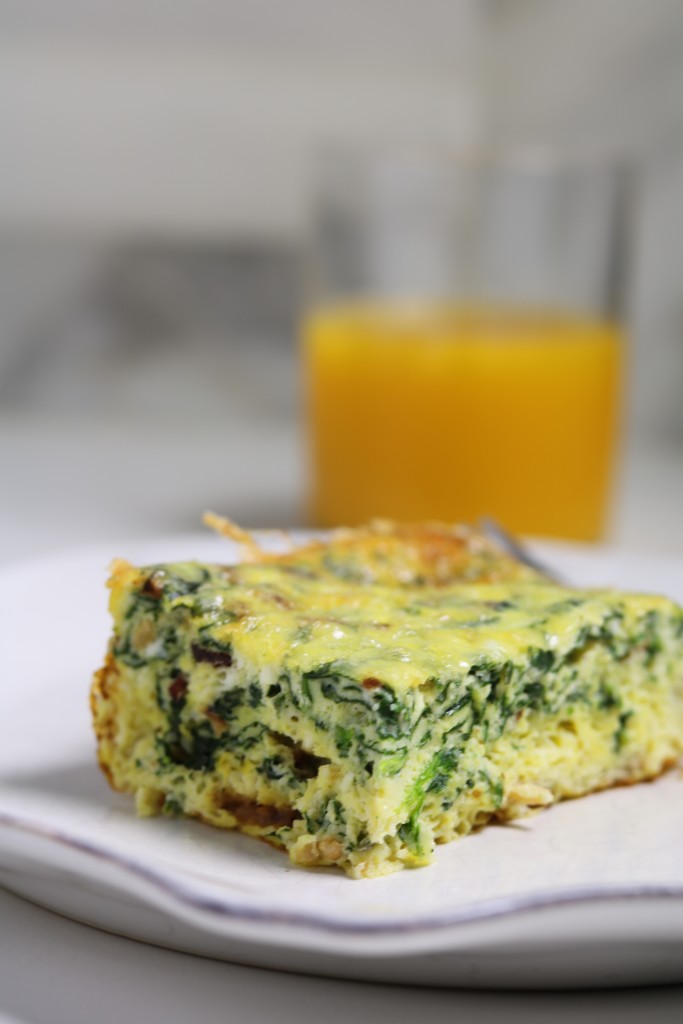 Spinach and Ricotta Egg Bake
Ingredients
2 tablespoons butter or oil
1 small onion, minced (about ½ cup)
3 cups baby spinach leaves (packed), roughly chopped
8 eggs
1 cup ricotta or feta
½ cup milk
5 slices cooked bacon, crumbled (optional)
1 teaspoon salt
fresh ground pepper
½ cup grated parmesan or cheddar cheese
Instructions
Pre-heat oven to 350 degrees.
If using, fry bacon in a frying pan to desired crispiness, Remove and let drain on a paper towel and crumble when cool.
In a large skillet, heat butter or oil over medium heat. Saute onions for 3 minutes or until tender. Add chopped spinach and saute 3 minutes longer. Remove from the heat and set aside.
In a large bowl, beat the eggs, ricotta or feta, milk and bacon crumbles(if using) salt and pepper until smooth. Stir in the spinach mixture. Pour into a greased 9 by 13 baking pan. Sprinkle with Parmesan or cheddar cheese.
Bake, uncovered, at 350° for 25-30 minutes or until a knife inserted near the center comes out clean. Let sit for 8-10 minutes and cut into squares.