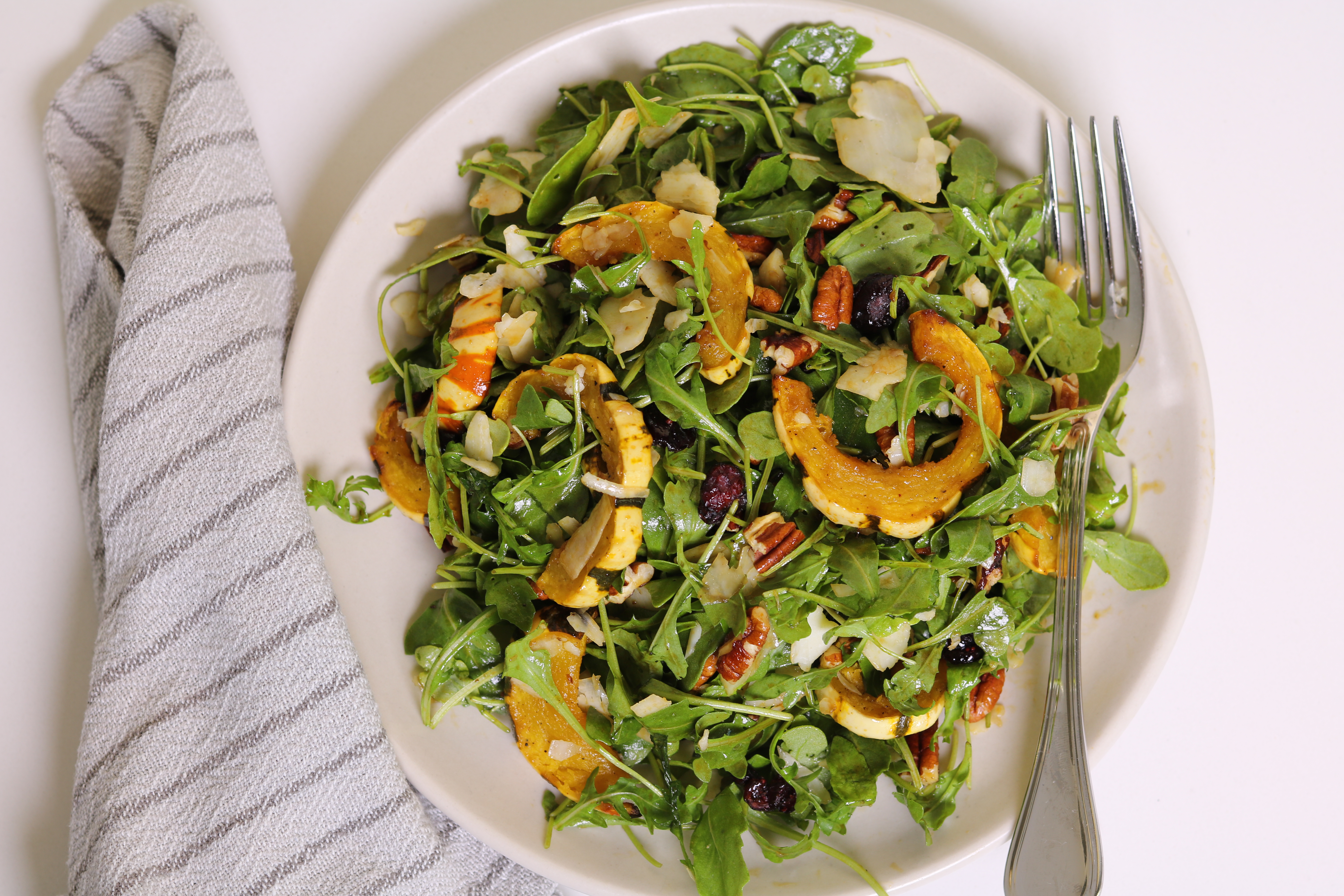 I always get super excited when the fall veggies show up.  Especially delicata squash.  It's edible, thin skin and earthy flavor make it a very versatile vegetable.  Rich in vitamin A and C, fiber and potassium, it is a nutritional powerhouse.   This yummy fall salad is a must!  The creamy, soft consistency of the roasted squash paired with crunchy almonds and arugula and dressed with a sweet maple balsamic is beyond delicious.  You can also sub arugula for baby kale.  Enjoy!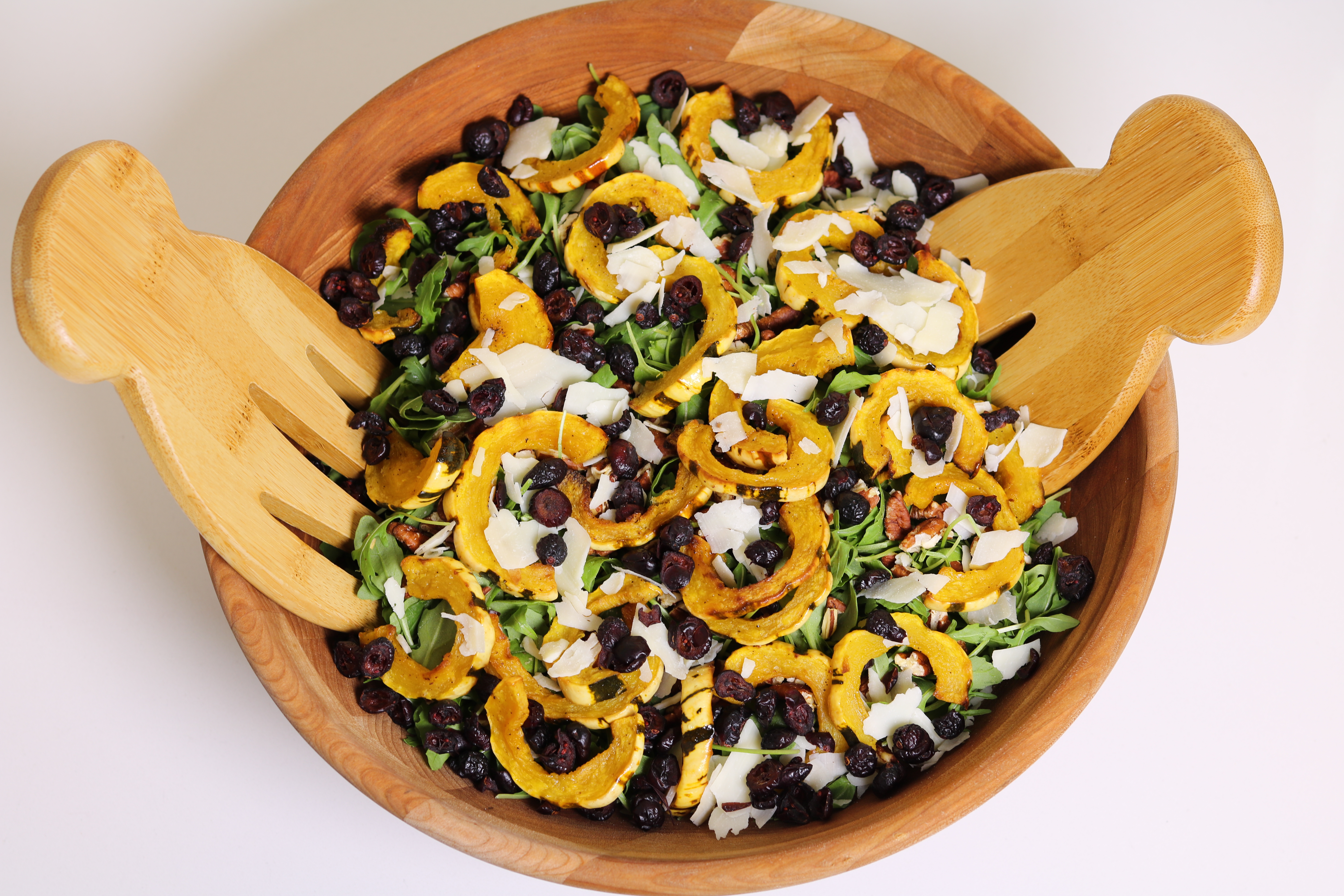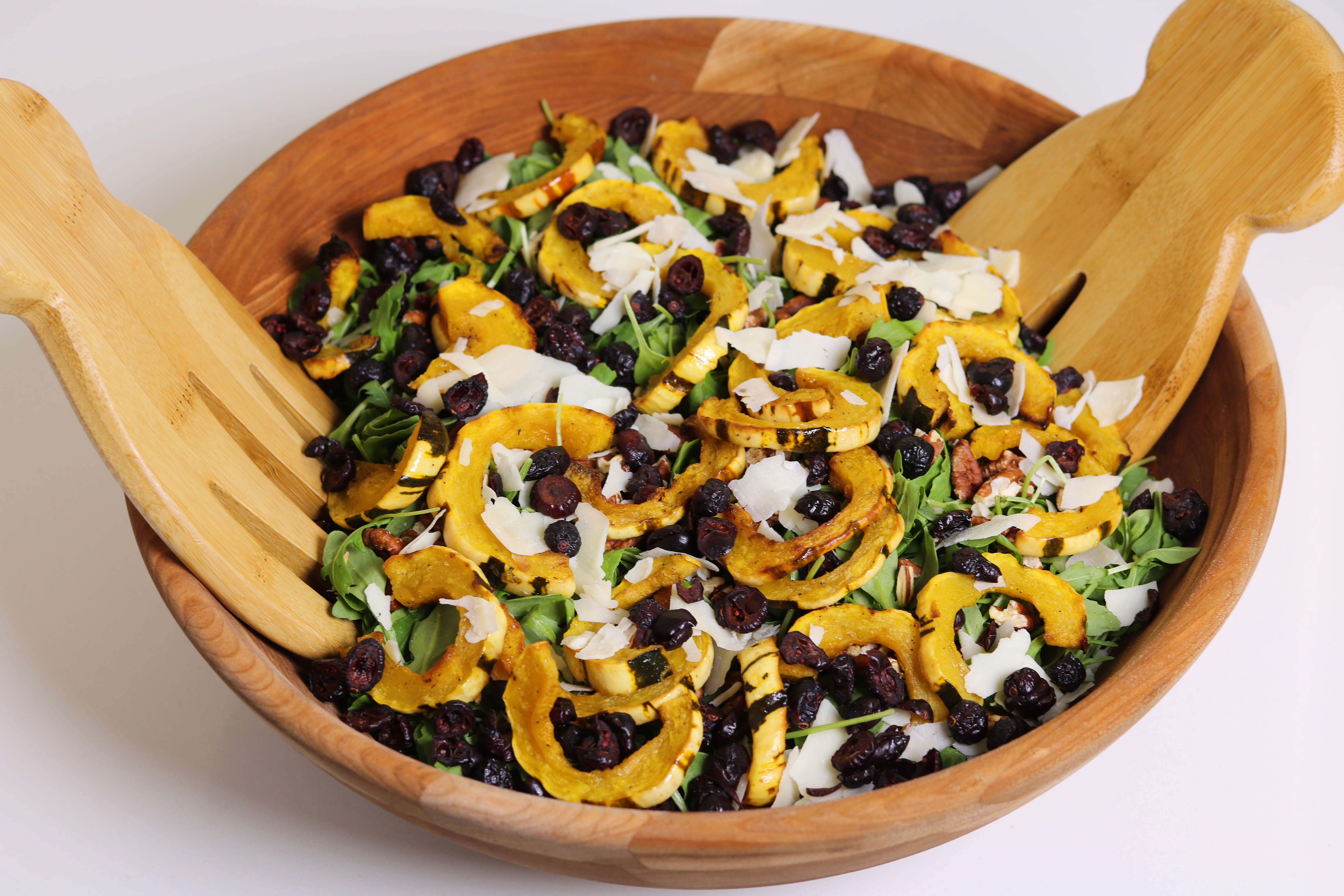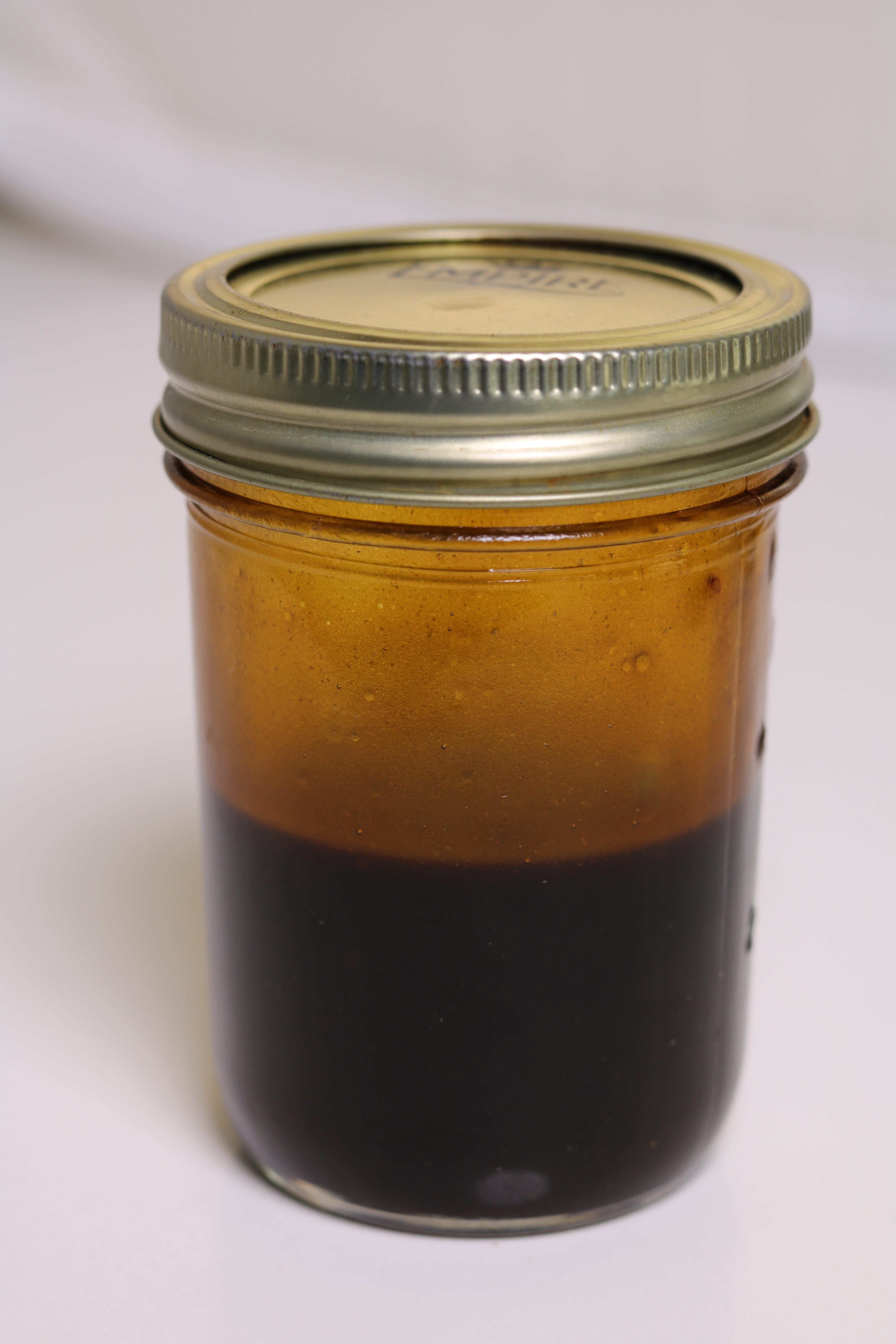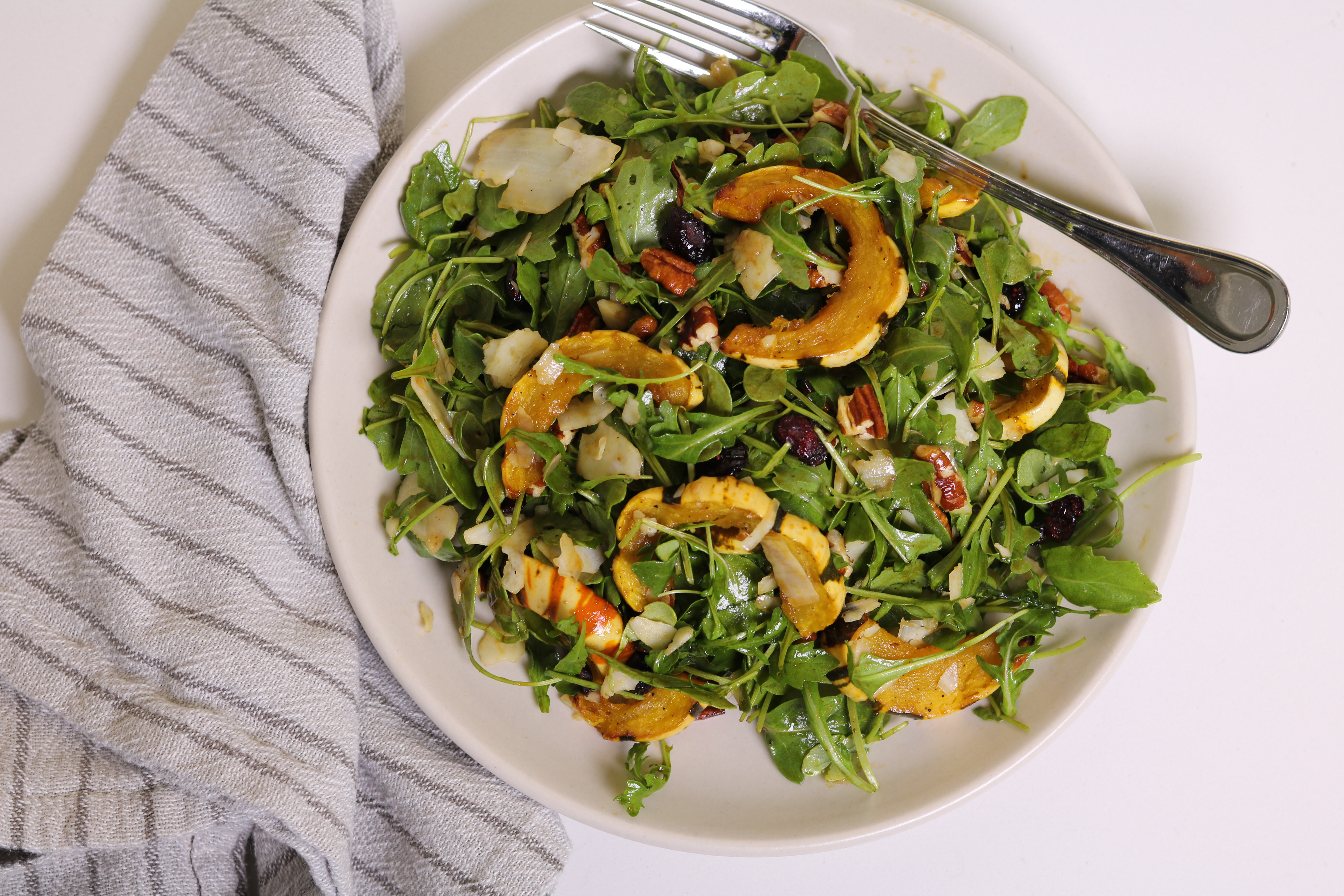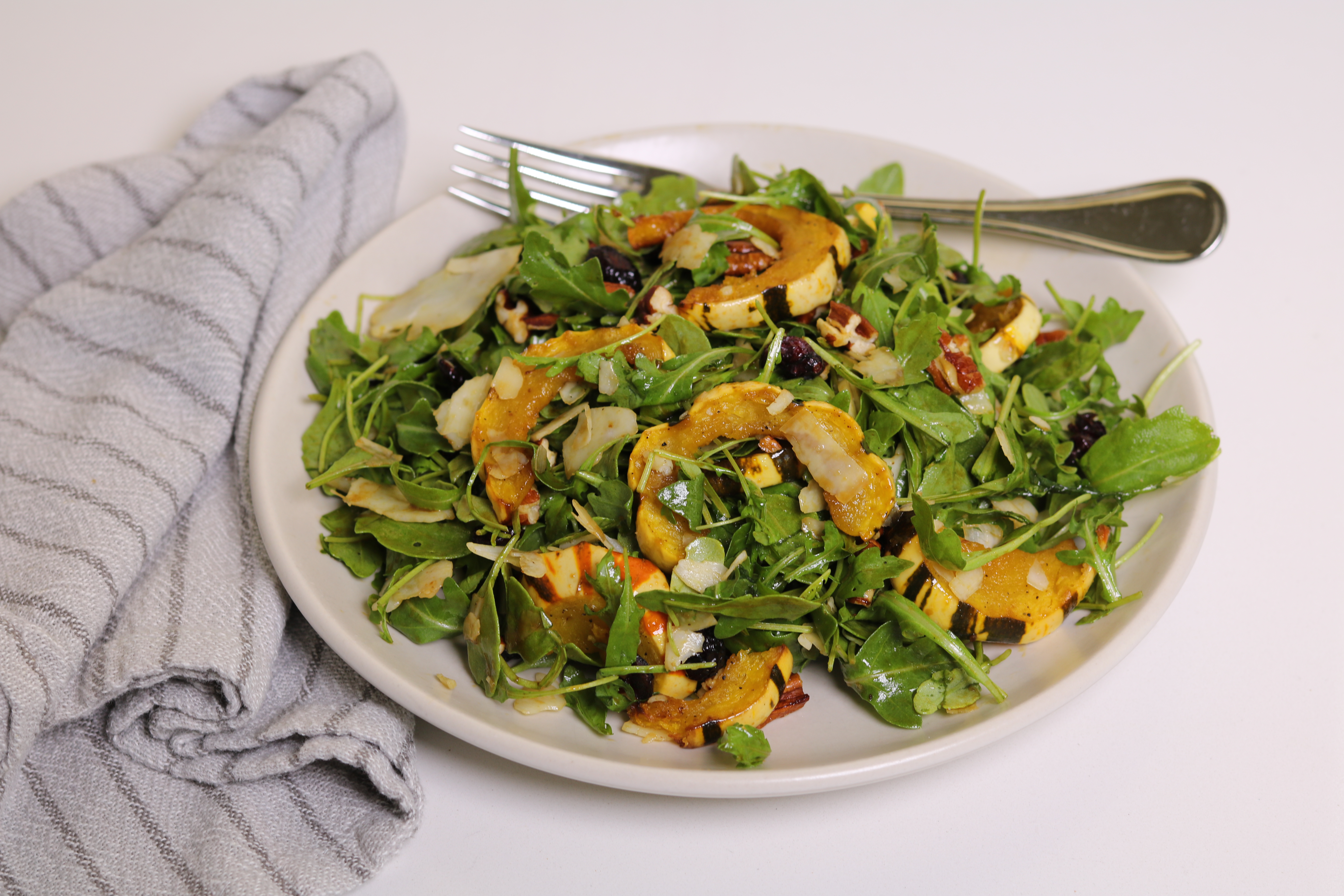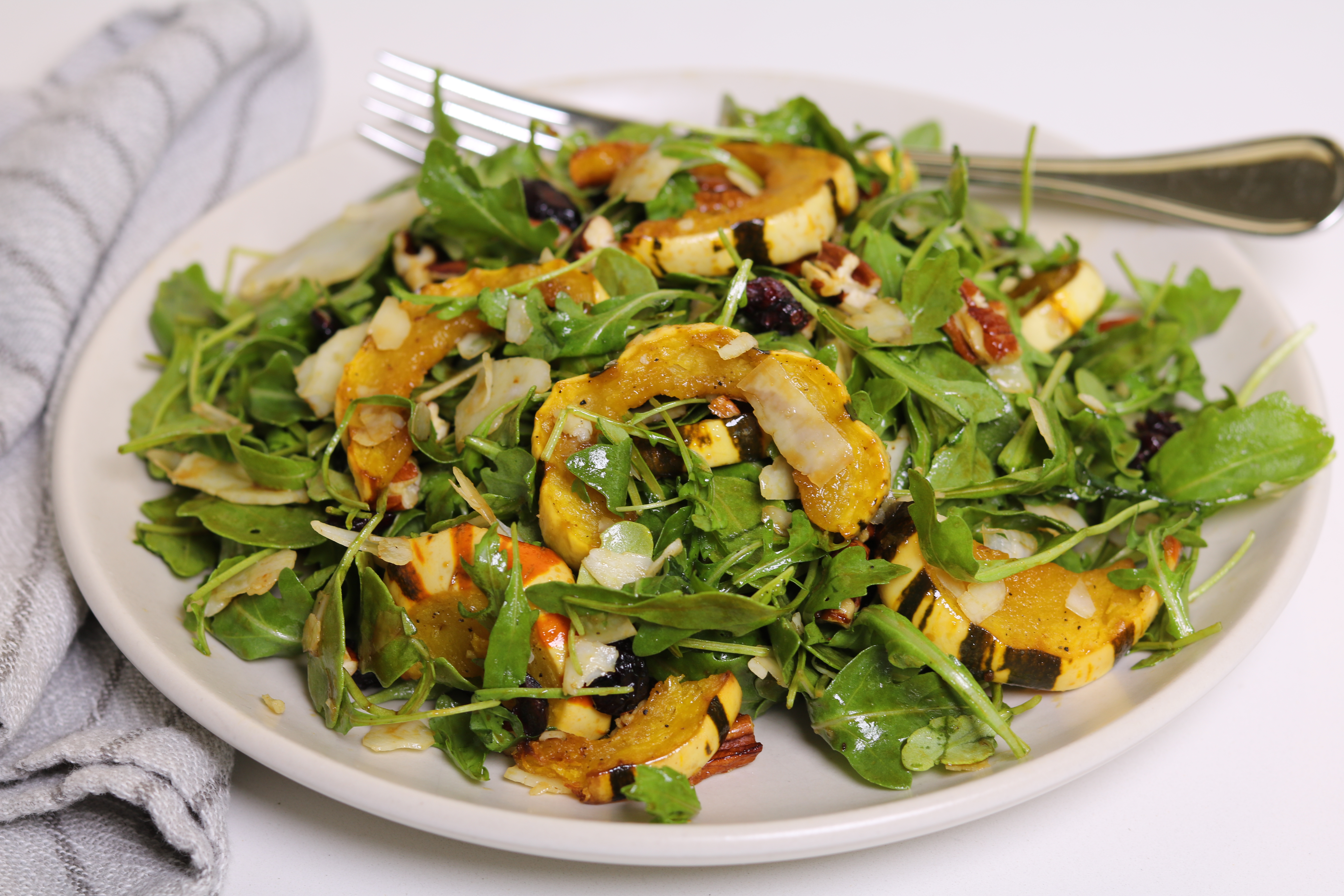 Arugula and Roasted Squash Salad
Ingredients
1 medium delicata squash
1 tablespoon olive oil
1 tablespoon maple syrup
½ teaspoon salt
4 cups baby arugula
½ cup pomegranate seeds or dried cranberries
½ cup pecan pieces
½ cup shaved parmesan
Maple Balsamic Vinaigrette:
4 tbsp olive oil
2 tbsp good quality balsamic vinegar
1 tablespoon maple syrup
2 tsp dijon mustard
fresh black pepper
Instructions
Pre-heat oven to 400 degrees. Line a baking sheet with parchment paper.
Cut the delicata squash in half lengthwise and scrape out seeds with a large spoon. Cut the halves into ¾ inch thick ½ moons and place on prepared baking sheet. Combine the maple syrup, olive oil and ½ salt and coat well and arrange squash in a single layer on pan. Place in the oven and roast for 20-30 minutes or until squash is beginning to brown, tossing halfway through. Remove and let cool.
Turn oven to 350 degrees F. Spread pecans in a single layer on a small baking sheet. Roast for 5-10 minutes until fragrant and toasted, stirring halfway through. Alternatively, you can toast them in a dry skillet over medium heat, stirring occasionally until fragrant and lightly toasted, about 5-6 minutes. In both methods, make sure to keep a close watch on them as they can burn easily. Let cool while you prepare the vinaigrette.
Wash the arugula and place in a large salad bowl.
Add the parmesan, cranberries or pomegranates, pecans and the cooled squash.
Put all dressing ingredients in a jar with a lid and shake vigorously until well mixed.
Pour desired amount of dressing over salad and toss well.