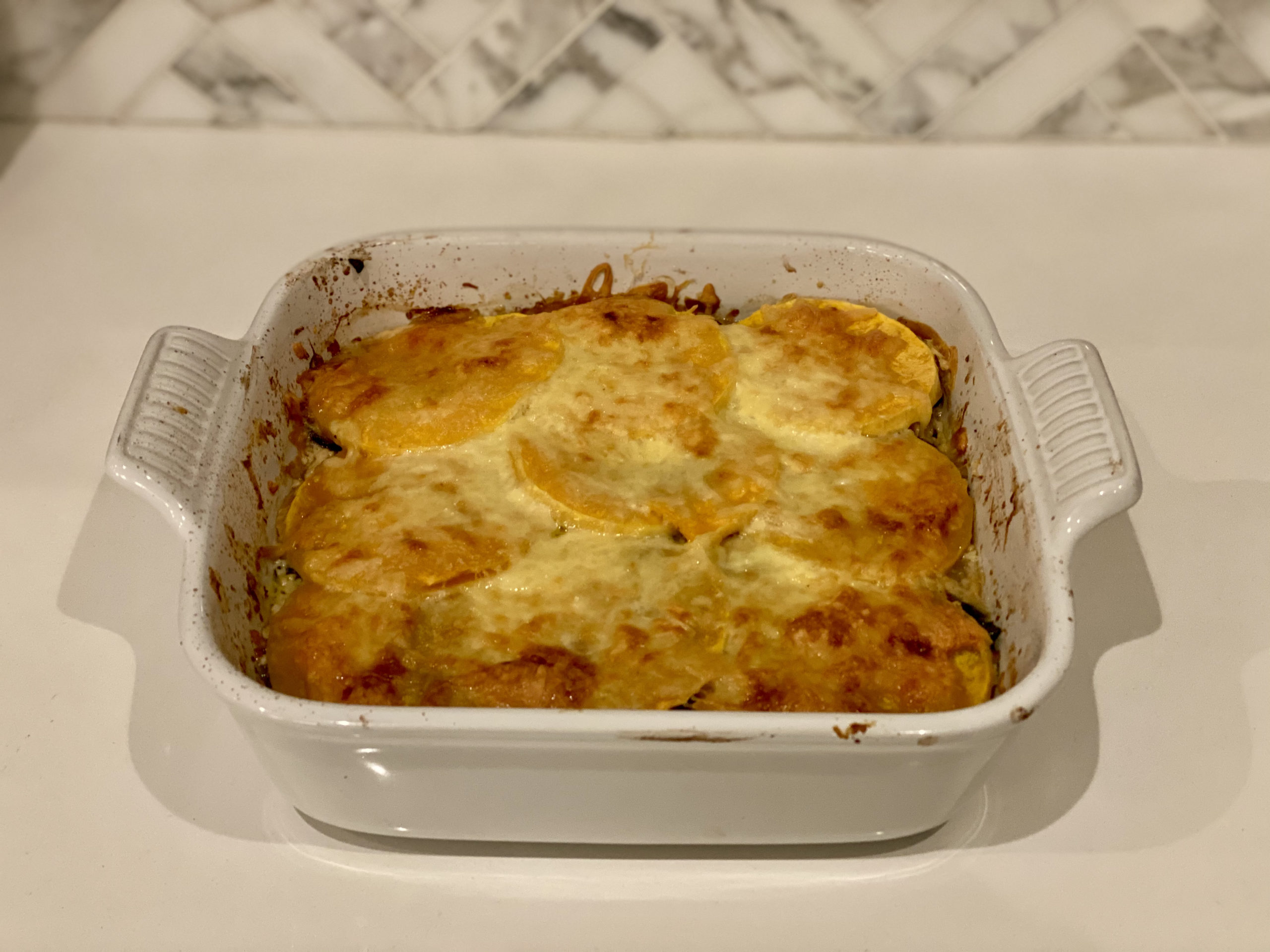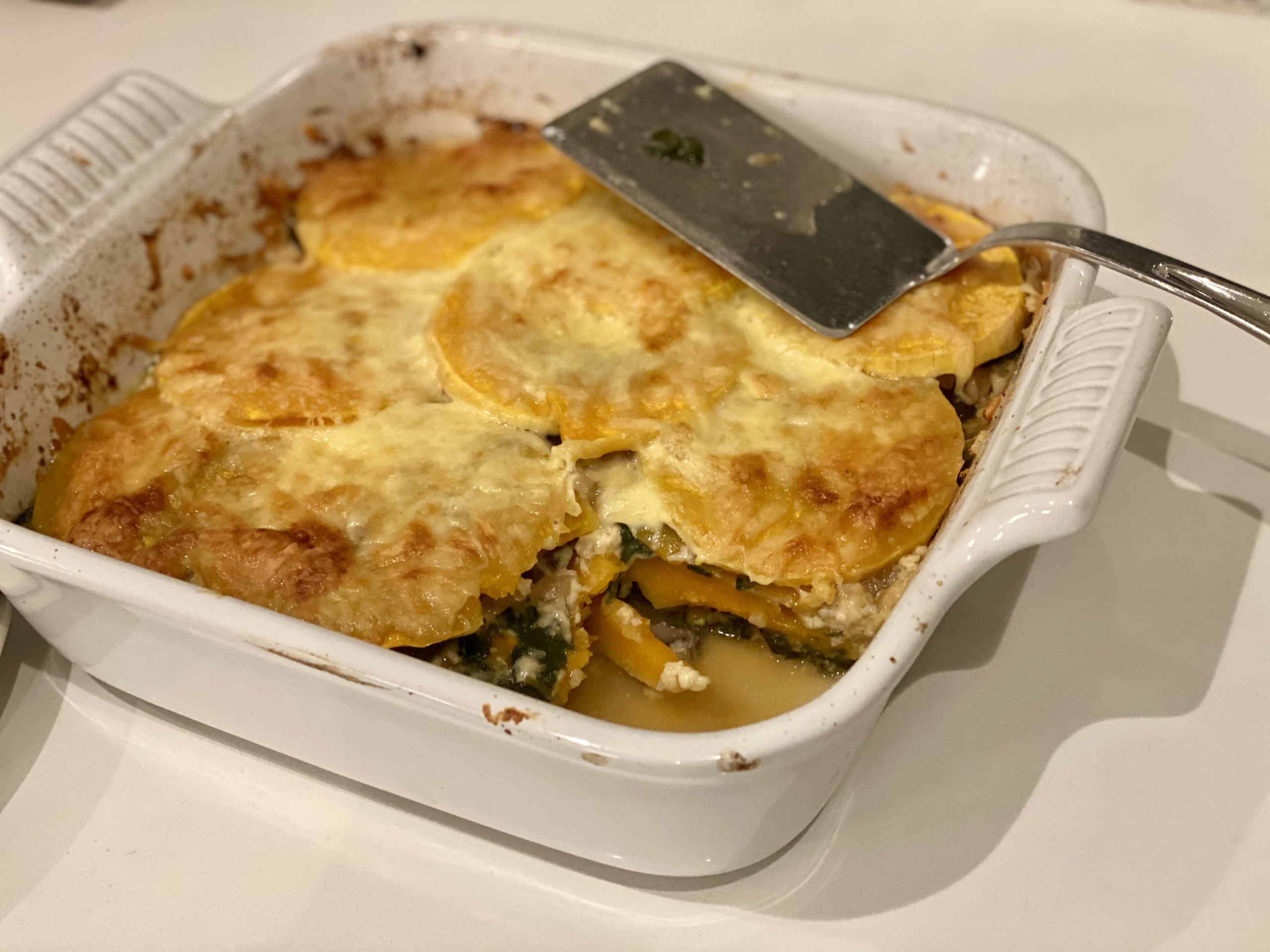 Vegetarian Noodle-less Butternut Squash Lasagna
Ingredients
1 large necked butternut squash (about 3 pounds)
For the vegetables:
2 tablespoons olive oil or butter
1 onion, finely chopped
8 ounces mushrooms, any kind, thinly sliced
1 bunch spinach, stems removed, chopped
sea salt and freshly ground black pepper to taste
1 cup part-skim ricotta
½ cup grated fresh Parmigiano Reggiano (1/4 cup for ricotta mixture, ¼ cup for topping)
2 tbsp chopped parsley
1 large egg
½ cup shredded mozzarella cheese
Instructions
Preheat oven to 375 degrees.
Peel the "neck" of the butternut squash. Cut the "bulb" off the squash and set aside. Use a mandolin or sharp knife to slice the "neck" of the butternut squash into ⅛" slices. You will need about 25 evenly sliced "sheets".
In a medium bowl combine ricotta cheese, ¼ cup of parmesan cheese, parsley and egg, mix.
In a large skillet, warm 2 Tablespoons of olive oil or butter and add the onion, and sauté until tender and translucent. Add mushrooms. Sauté until mushrooms soften, about 3 minutes. Add chopped spinach, salt and pepper and sauté until tender, about 6 minutes.
Assemble the lasagne: grease a 13x9-inch baking dish with olive oil. Layer about 8-10 butternut squash slices on the baking dish. They can overlap since you want to cover the bottom of the dish. With a spoon gently spread half of the ricotta mixture over the butternut slices. Top with half of the sautéed vegetable mixture. Layer 12 more butternut squash slices. Spread remaining ricotta and top with remaining vegetables.
For the last layer, cover with remaining butternut slices and sprinkle with mozzarella and ¼ grated Parmesan. Cover with aluminum foil and bake for 30-40 minutes. Remove foil and bake uncovered for 30 more minutes, or until squash is tender. Let cool for 10 minutes and serve. Garnish with fresh sage leaves or fry them in olive oil in a skillet if desired (my preference).