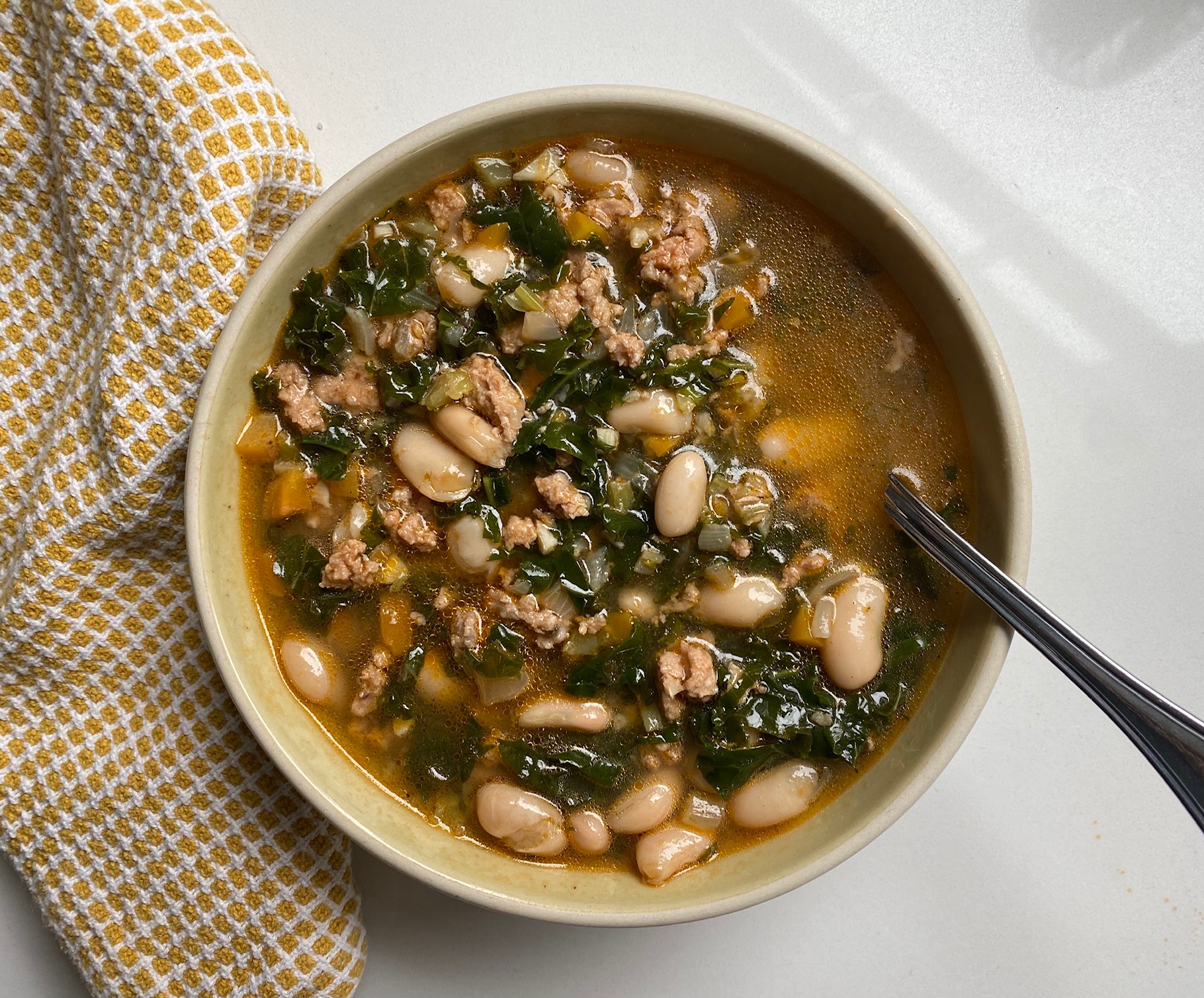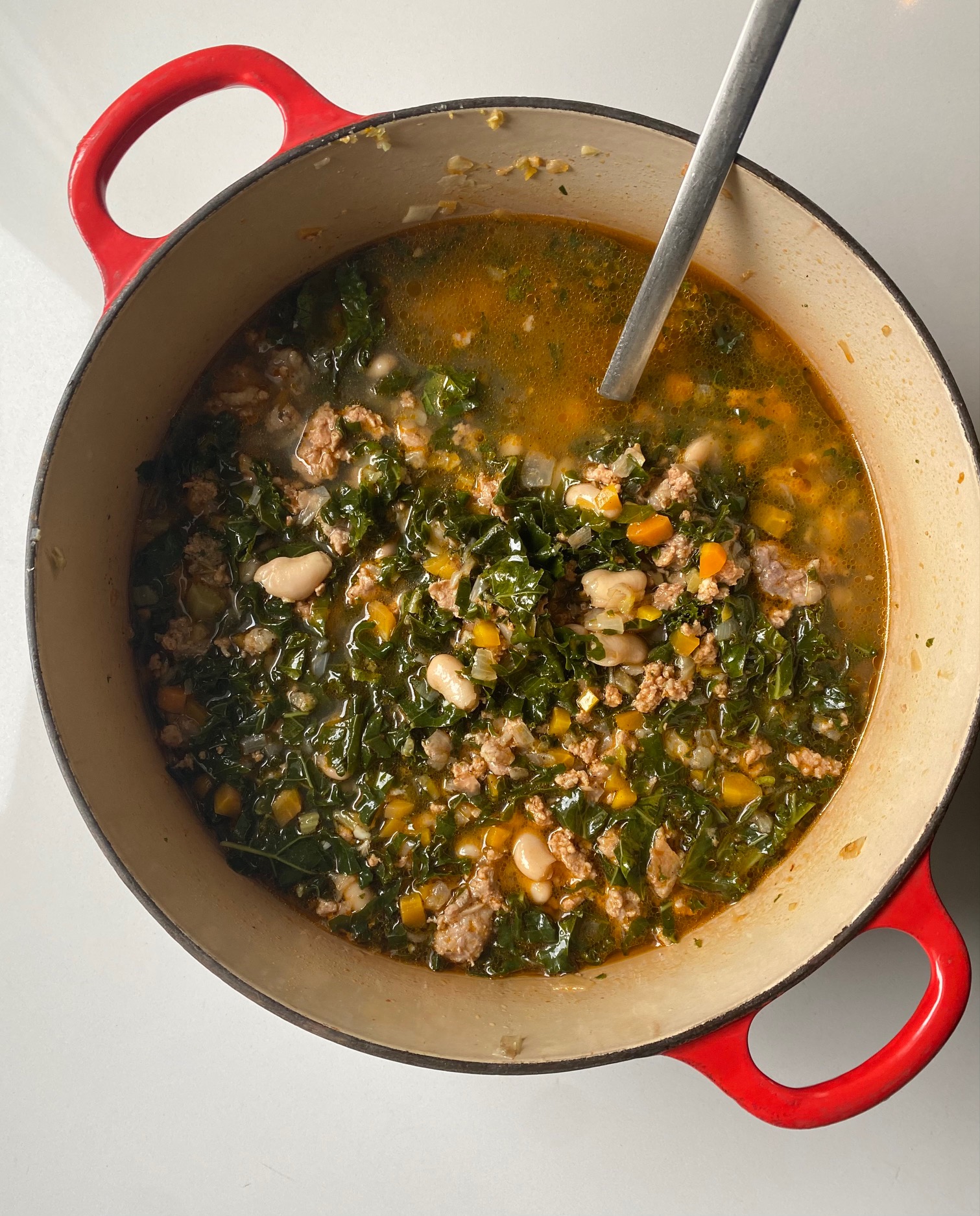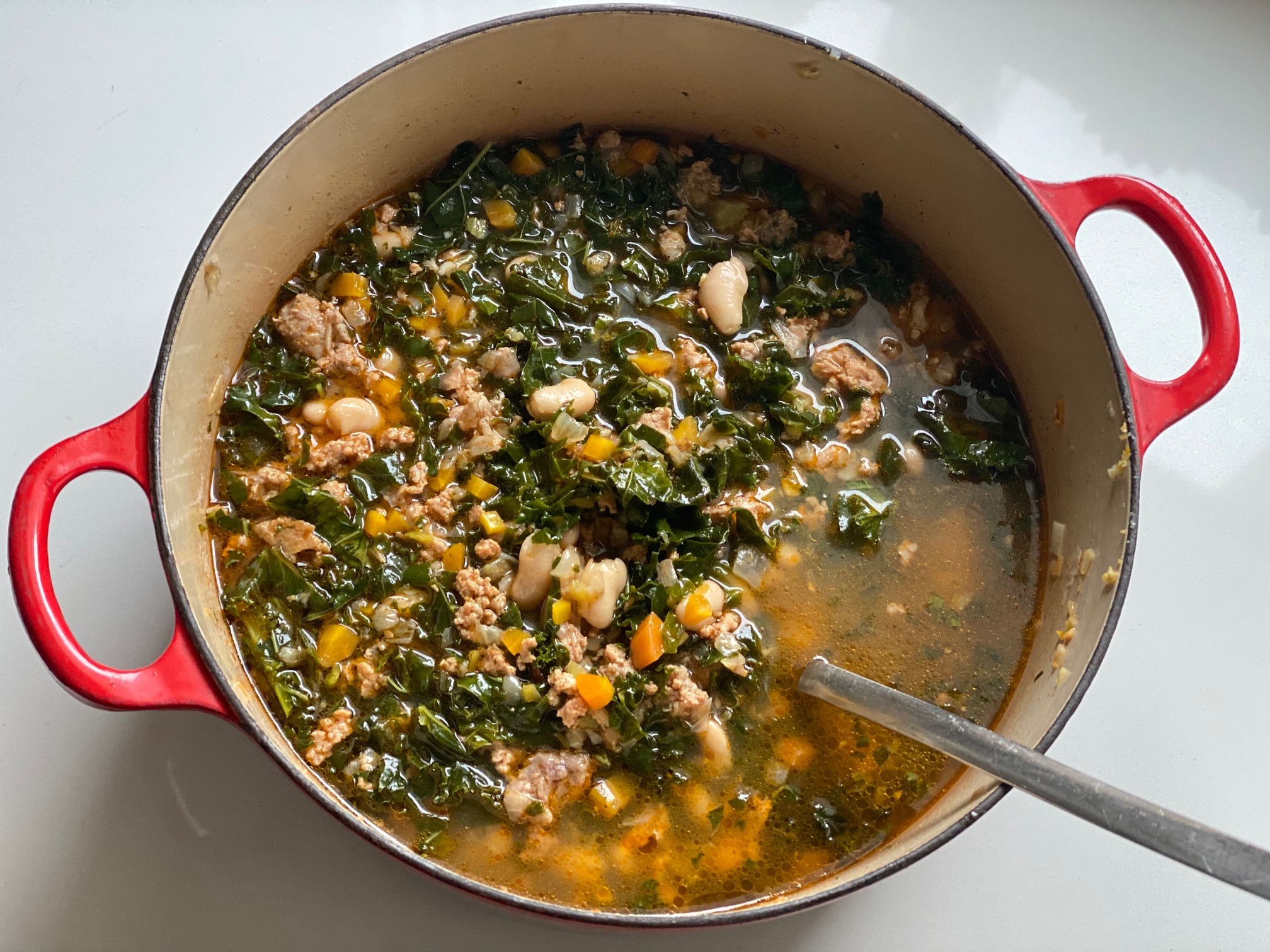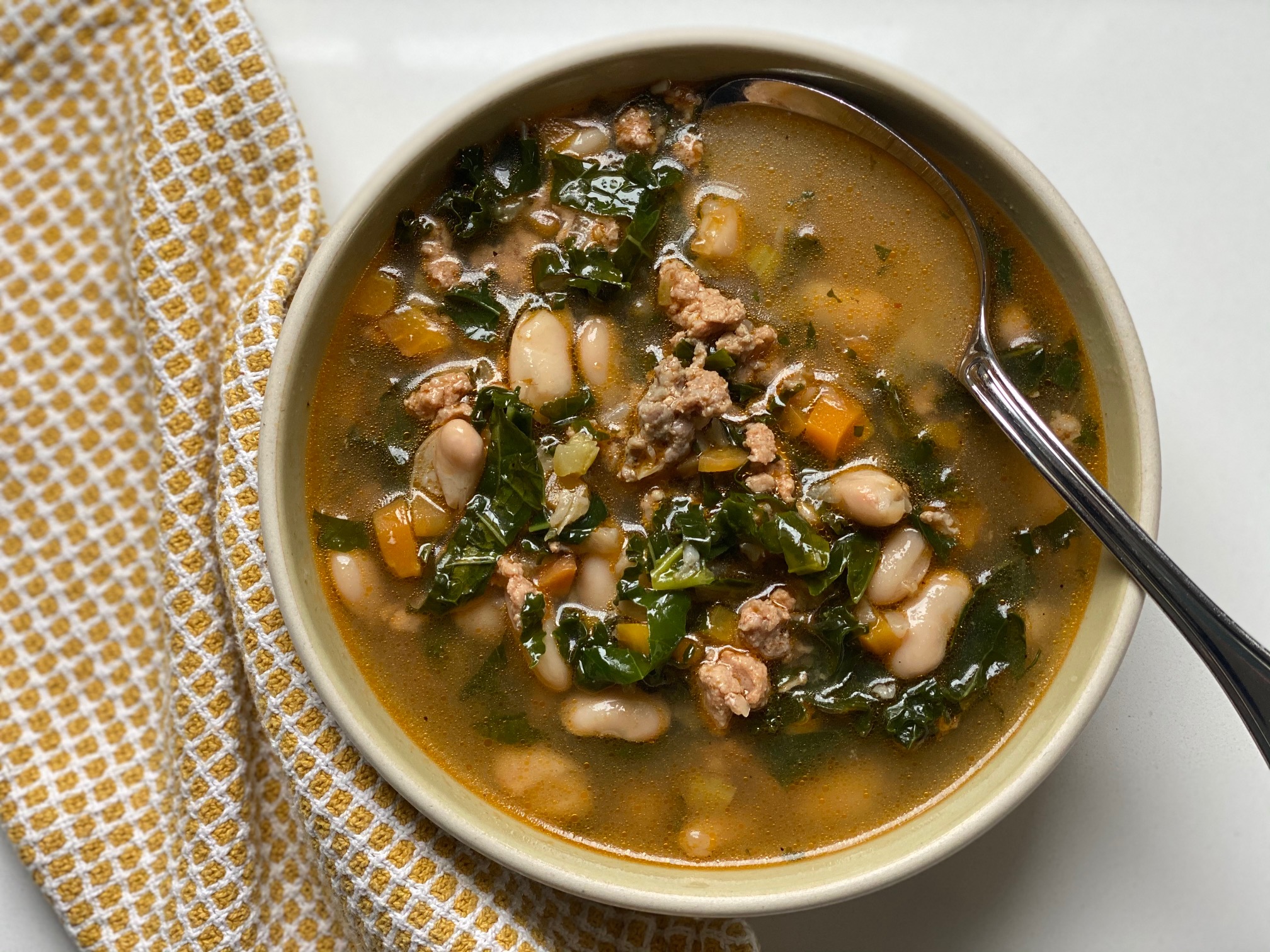 White Bean Soup with Turkey and Greens
Author:
Liza Cannata, adapted from Melissa Clark
Ingredients
3 tablespoons olive oil
1 large onion, diced
2 large carrots, diced
2 celery ribs, diced
1 bunch kale or broccoli rabe
1 tablespoon tomato paste
¾ teaspoon ground cumin, plus more to taste
⅛ teaspoon red-pepper flakes, plus more to taste
½ pound ground turkey
½ pounds mild Italian sausage (pork, turkey or chicken), casings removed
3 garlic cloves, minced
1 teaspoon kosher salt, plus more to taste
1 quart chicken stock
2 (15-ounce) cans white beans, drained and rinsed
freshly grated parmesan cheese for topping, optional
Instructions
Heat oil in a large pot over medium-high for a minute. Add onion, celery and carrot, and sauté until very soft and brown at the edges, 7 to 10 minutes.
When the onion is golden, add tomato paste, ¾ teaspoon cumin and ⅛ teaspoon red-pepper flakes to the pot, and sauté until paste darkens, about 1 minute. Add turkey, sausage, garlic, and 1 teaspoon salt, and sauté, breaking up the meat with your spoon, until turkey is browned in spots, 4 to 7 minutes.
Add stock and beans, bring to a boil and reduce to a simmer. Let simmer until the soup is thick and flavorful, adding more salt if needed, 15 to 25 minutes.
Meanwhile, rinse the greens and pull the leaves off the stems. Tear or chop into bite-size pieces and add them to pot and simmer until they are very soft, 5 minutes for kale and 10 more broccoli rabe.
Adjust seasonings and serve topped with a drizzle of olive oil, freshly grated parmesan cheese and more red-pepper flakes, if desired.