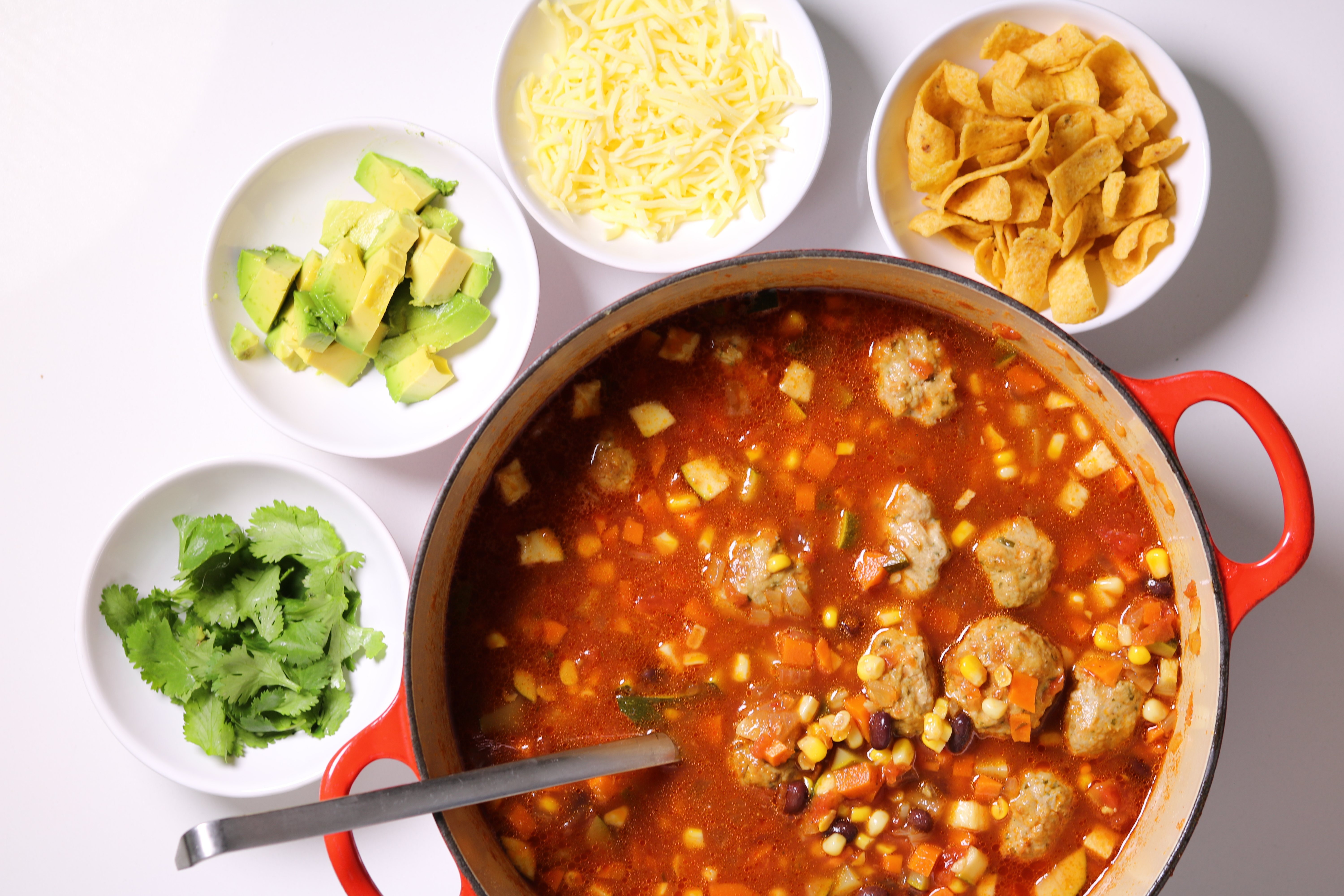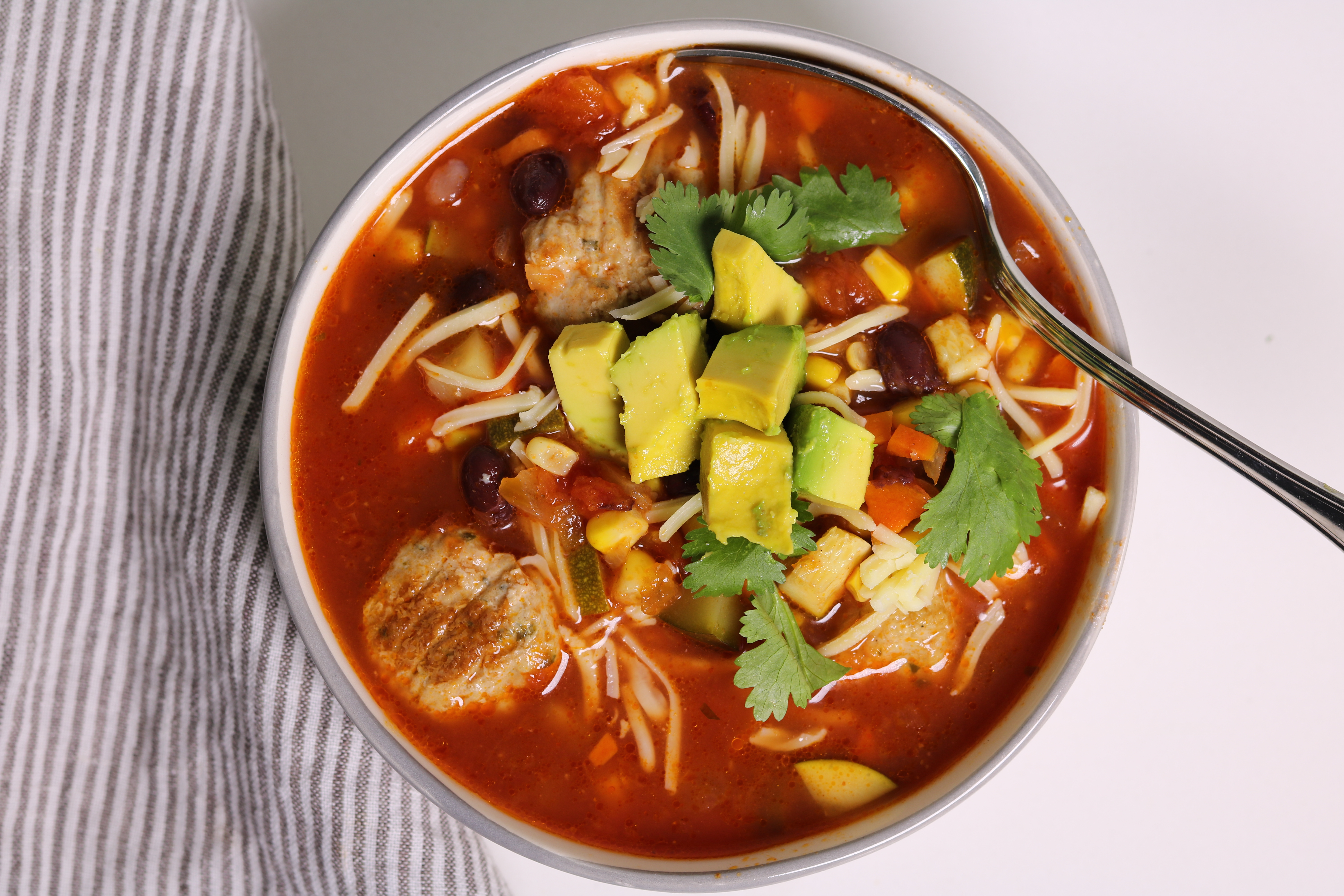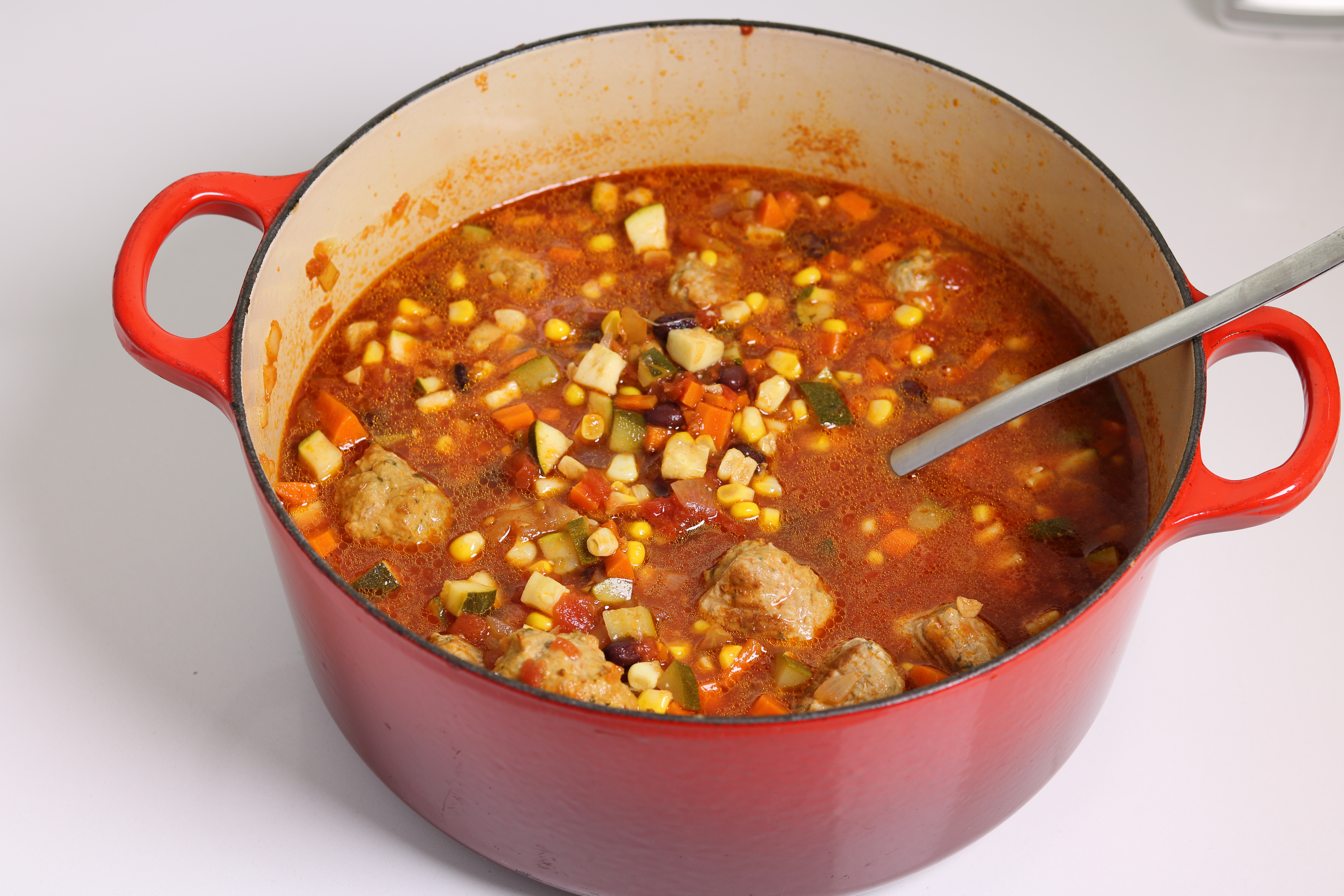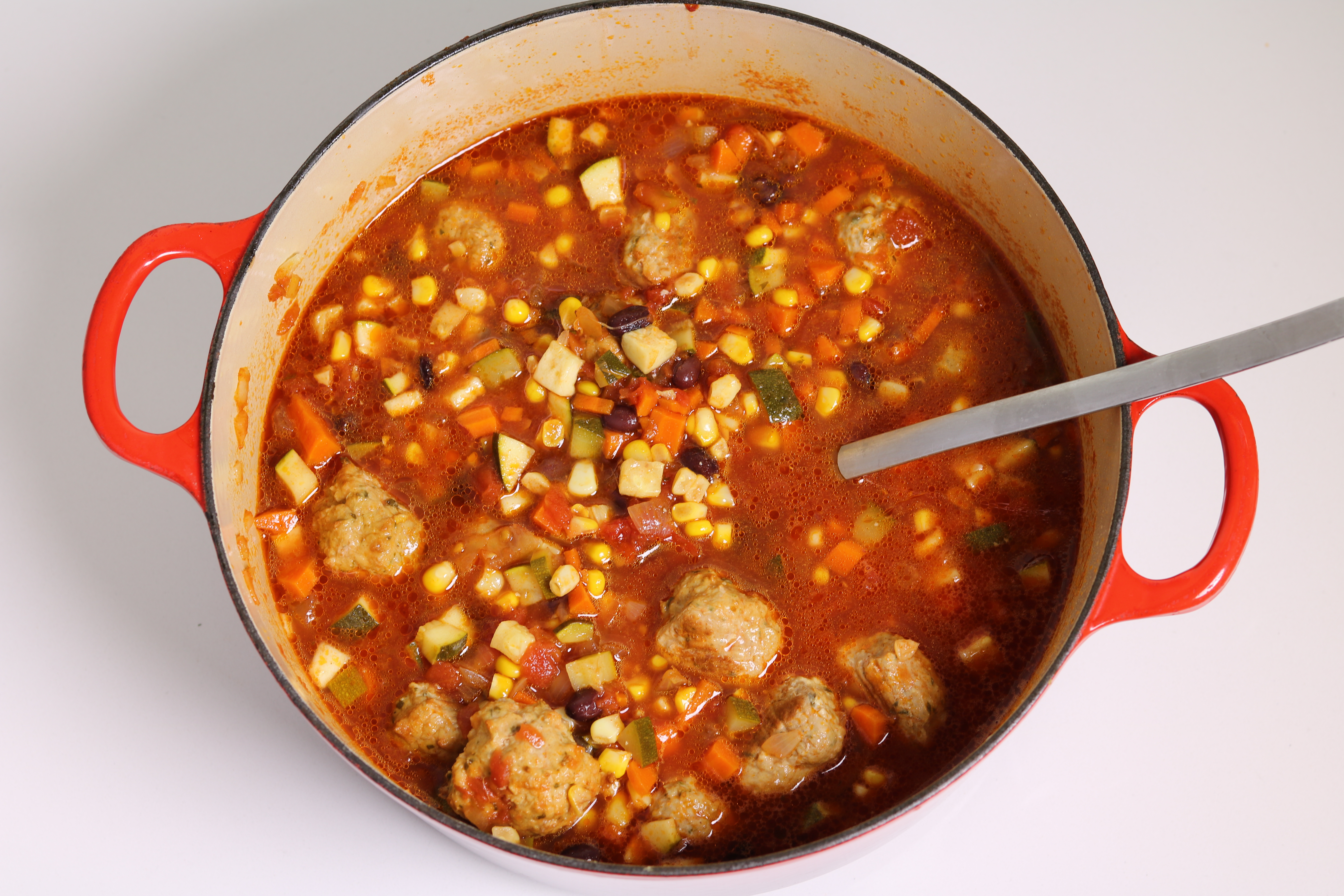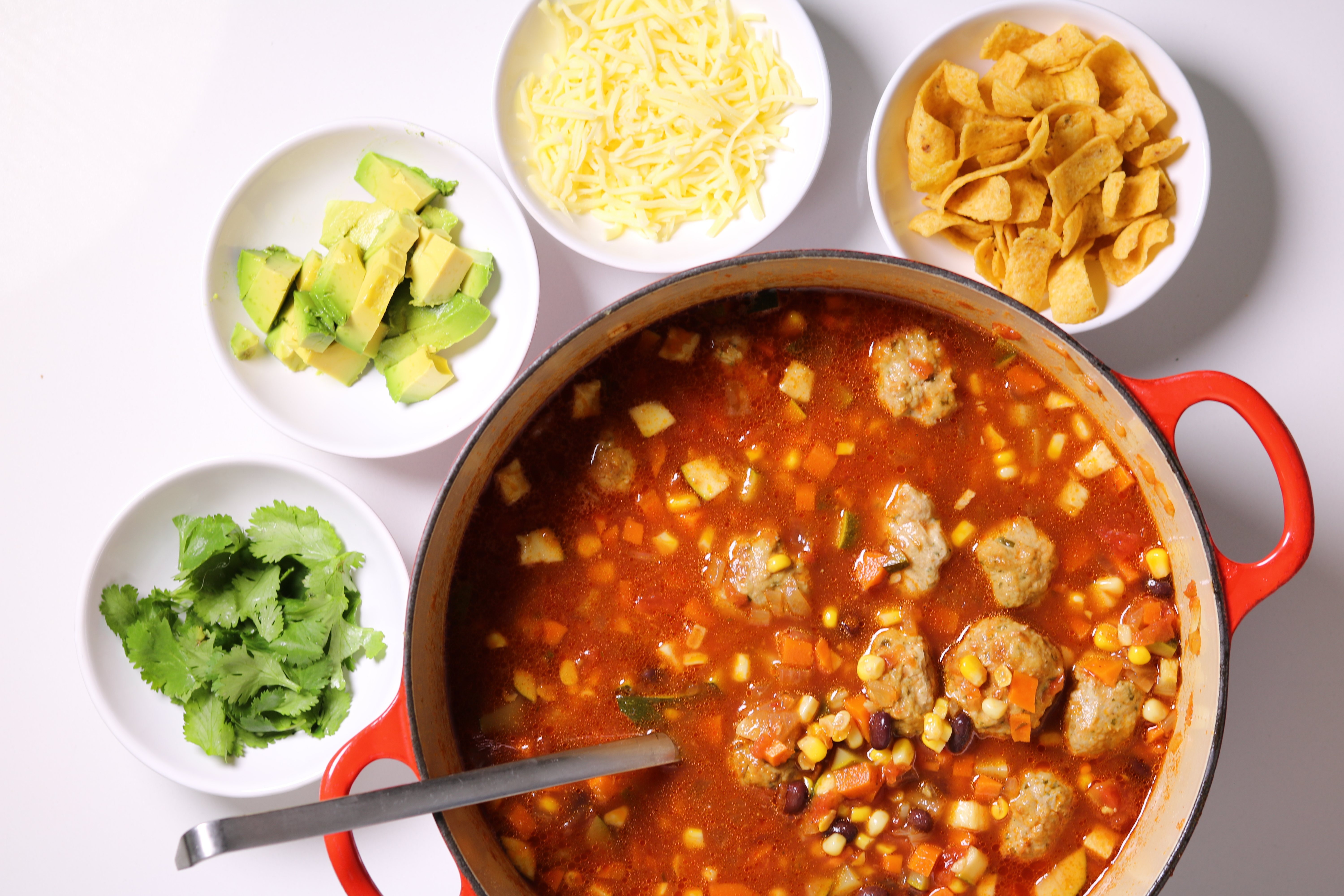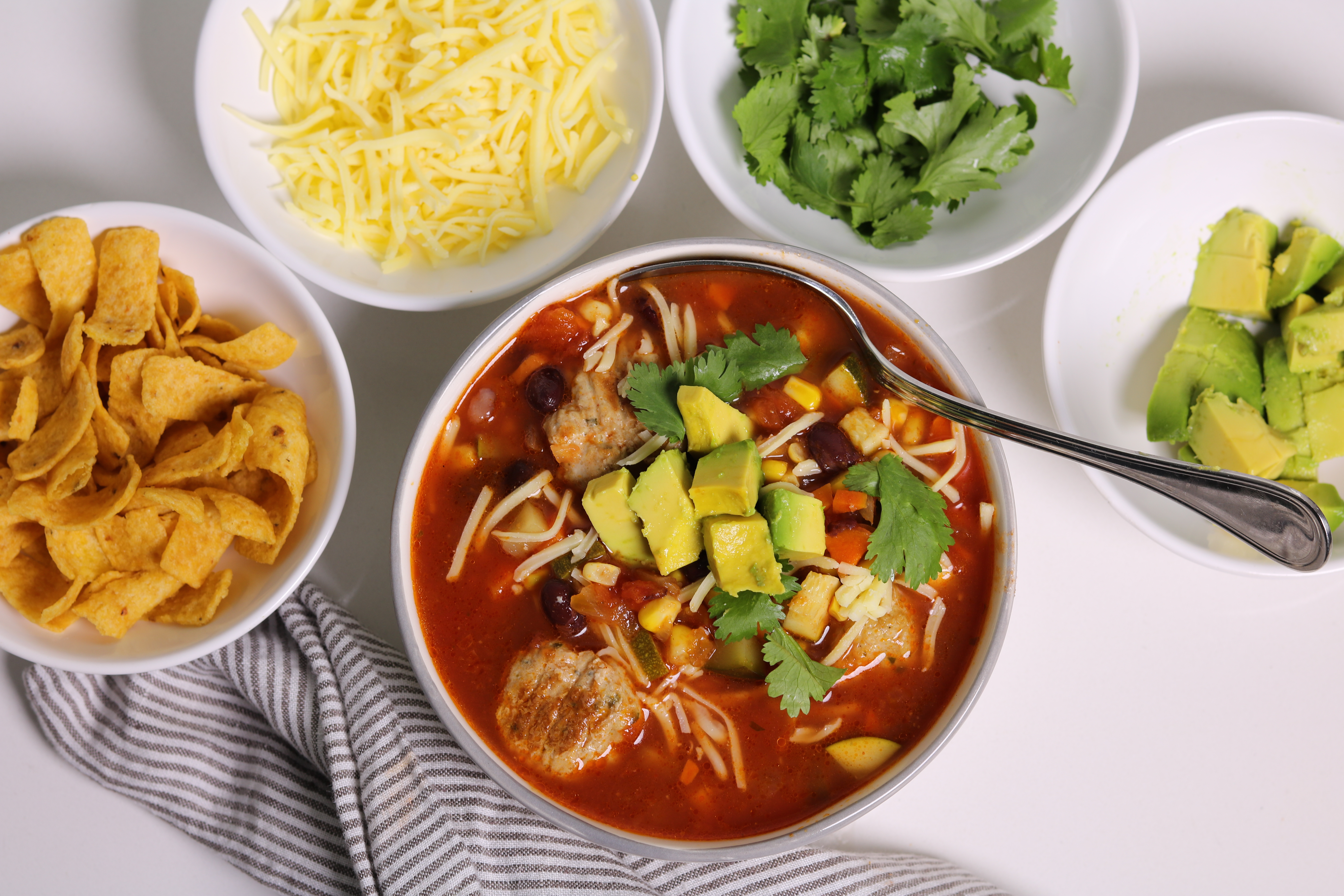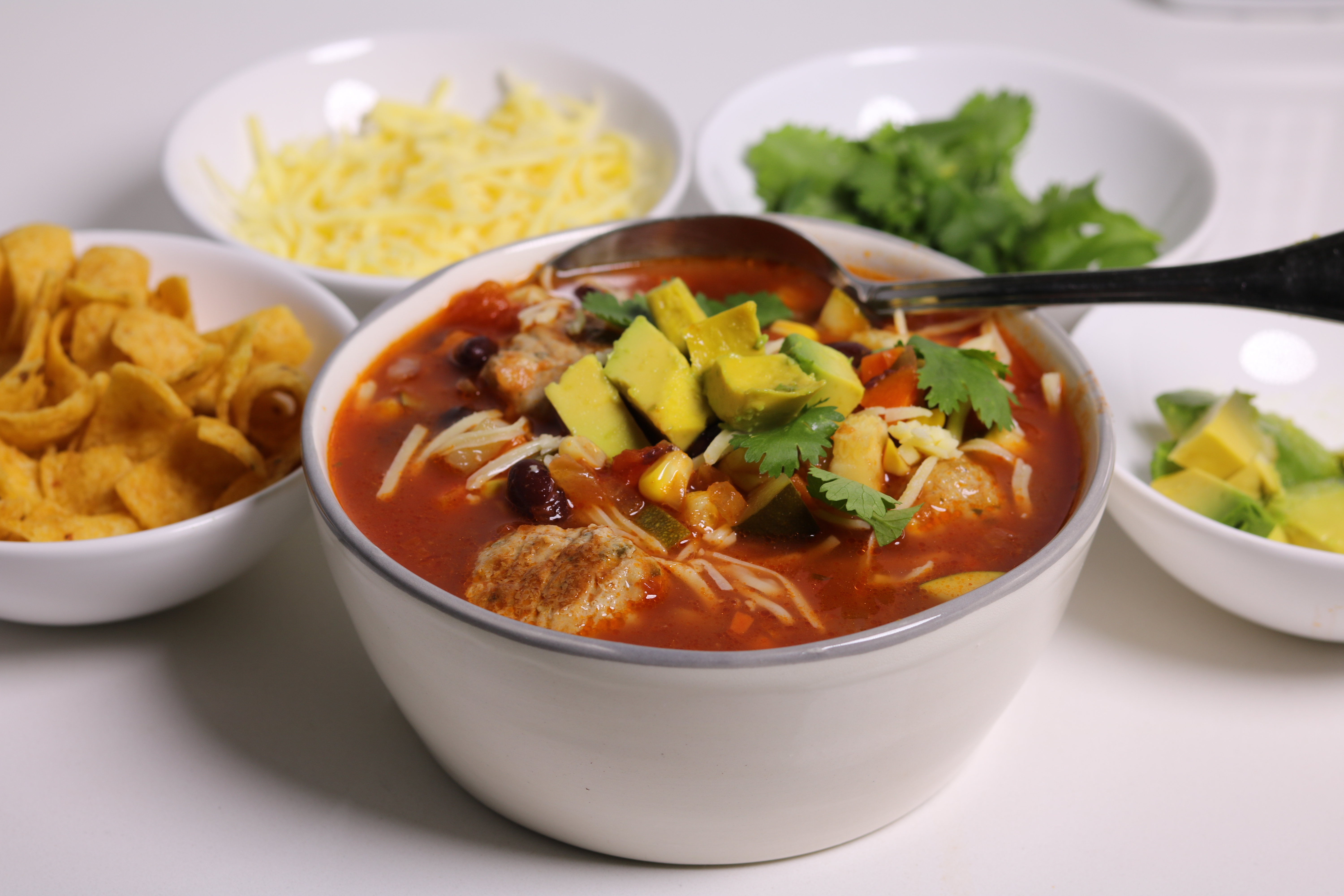 Mexican Meatball Soup
Slightly adaped from Dinner at The Zoo
Ingredients
For the meatballs:

cooking spray

1

pound

90% lean ground beef or ground turkey 

1/4

cup

dry breadcrumbs

1

egg

1

teaspoon

cumin

1 garlic clove, minced

1/2

teaspoon

chili powder

2

teaspoons

lime juice

1/2

teaspoon

pepper

2

tablespoons

finely chopped cilantro

2

tablespoons

water

1/2 tsp salt
6

cups

beef or chicken  broth

1 14.5

ounce

can of diced tomatoes with juice 

1 8

ounce

can of tomato sauce

1 tablespoon 

olive oil

1

onion

diced

2

carrots

peeled and chopped into 1/4 pieces

1

zucchini

chopped into 1/2 pieces

1-15

ounce

can of black beans drained

 and rinsed

Kernels from 2 ears corn or 1

cup

of frozen corn

1

teaspoon

 

chili powder

1

teaspoon

cumin

1/2 teaspoon salt
fresh ground pepper

Garnishes: chopped cilantro, tortilla strips, sour cream, shredded cheese, diced tomatoes, lime wedges, avocado
For the meatballs:
Preheat oven to 400 degrees. Line a sheet pan with foil and coat with cooking spray. Combine all meatball ingredients and stir until thoroughly mixed together. Form 1 inch meatballs and place them on the pan.

Cook in oven for 15-20 minutes until meatballs are browned and cooked through.

Meanwhile, heat the olive oil in a large pot over medium-high heat. Add the onion and cook for 5 minutes, until soft and translucent. Add the carrots, zucchini, cumin, chili powder, salt and pepper and cook for 8-10 minutes, stirring often.

Add the broth, can of tomatoes, and can of tomato sauce.

Bring the pot to a boil then reduce heat to a simmer for 1o minutes minutes.

Add the meatballs, black beans, and corn to the pot. Simmer for an additional 5-10 minutes or until corn is tender. Season the soup to taste with salt and pepper.

Serve immediately with toppings such as chopped cilantro, sour cream, tortilla strips, shredded cheese and avocado.