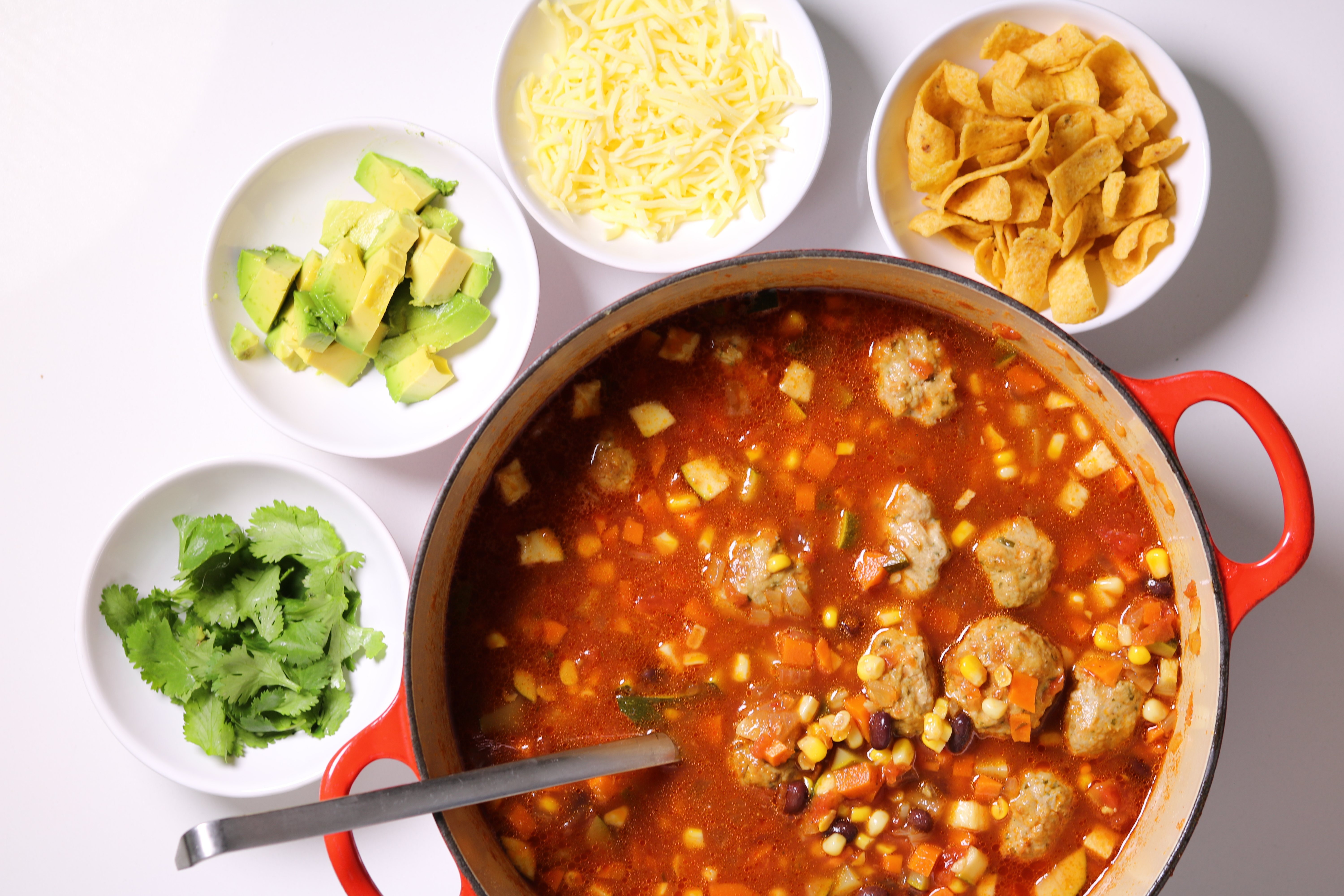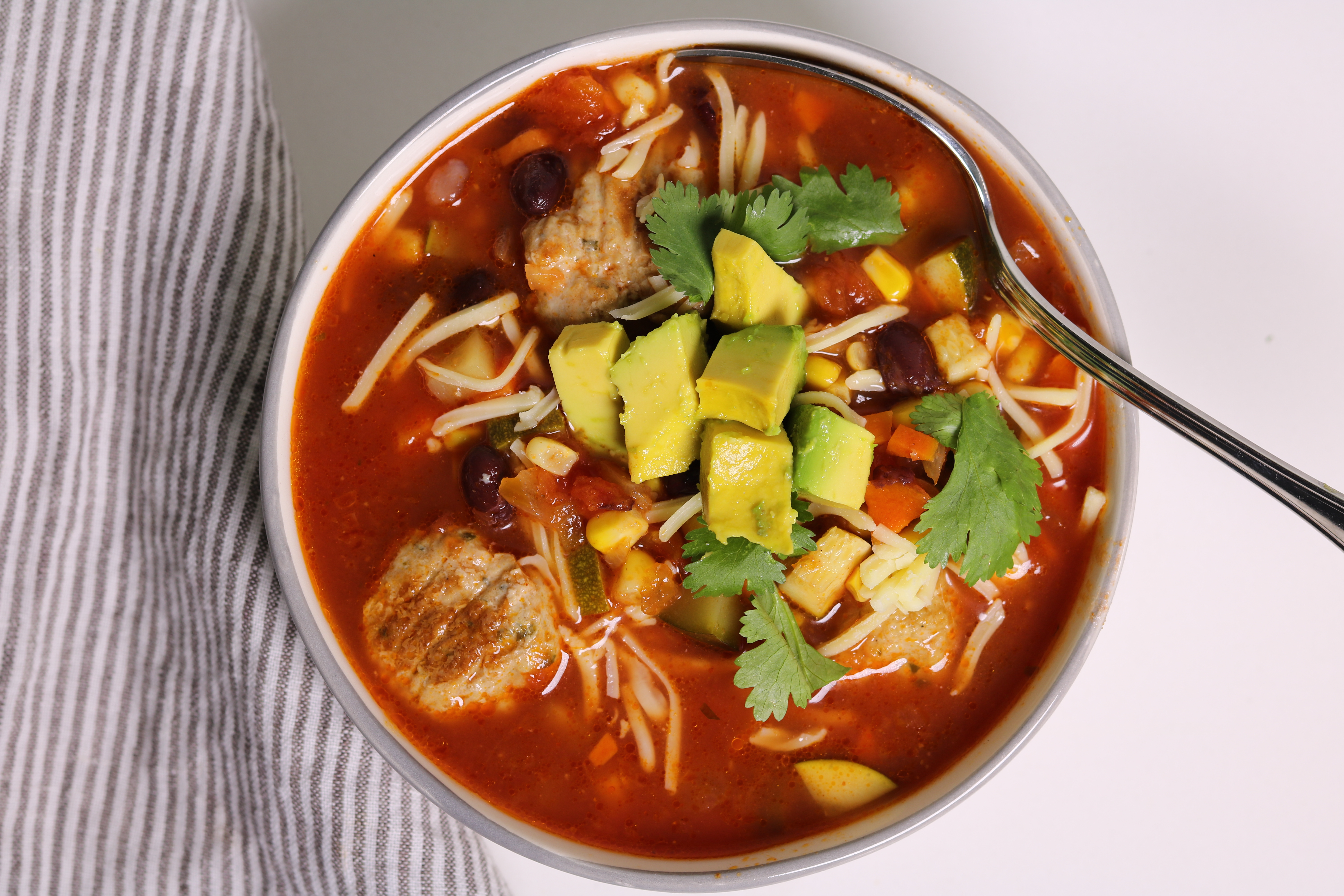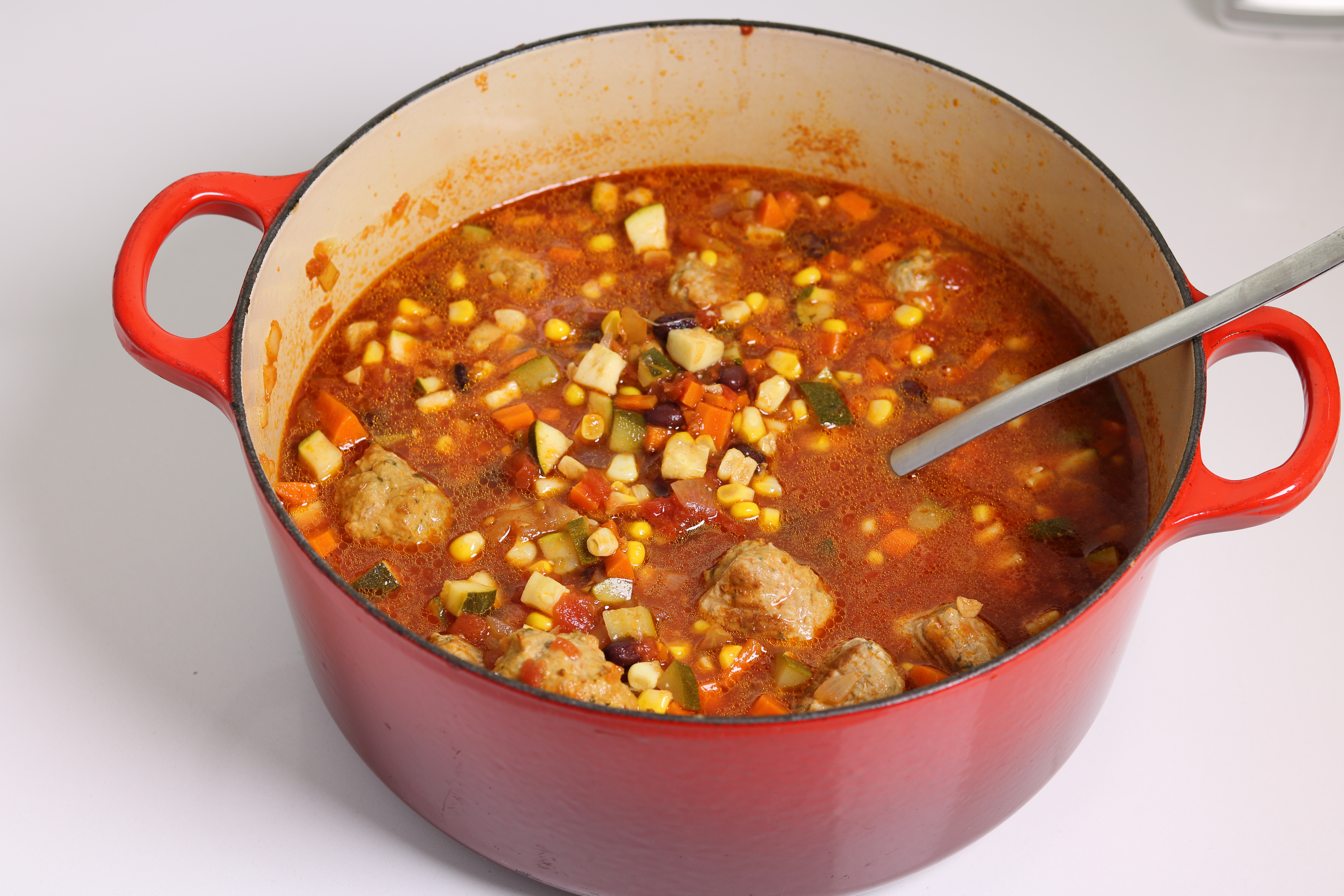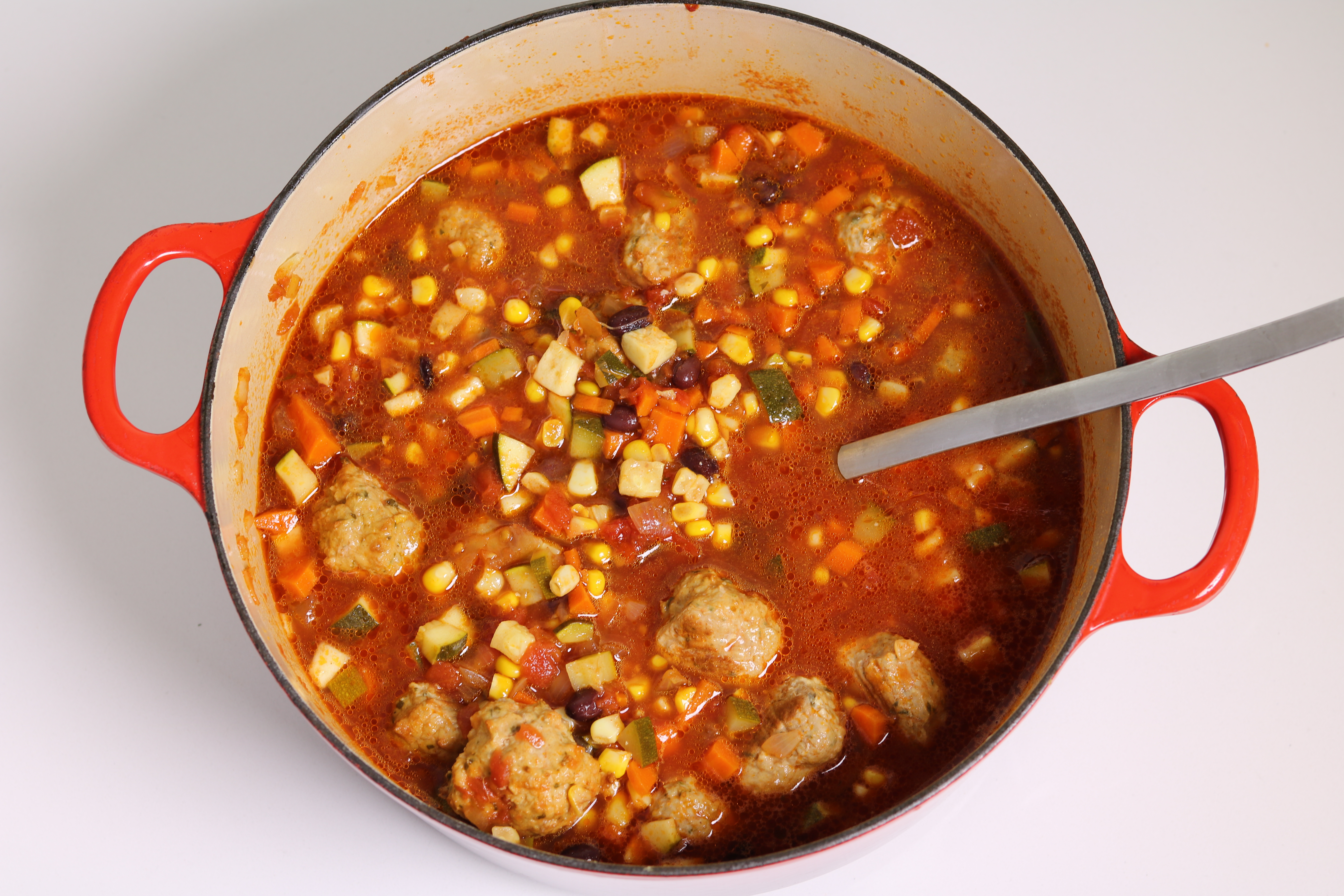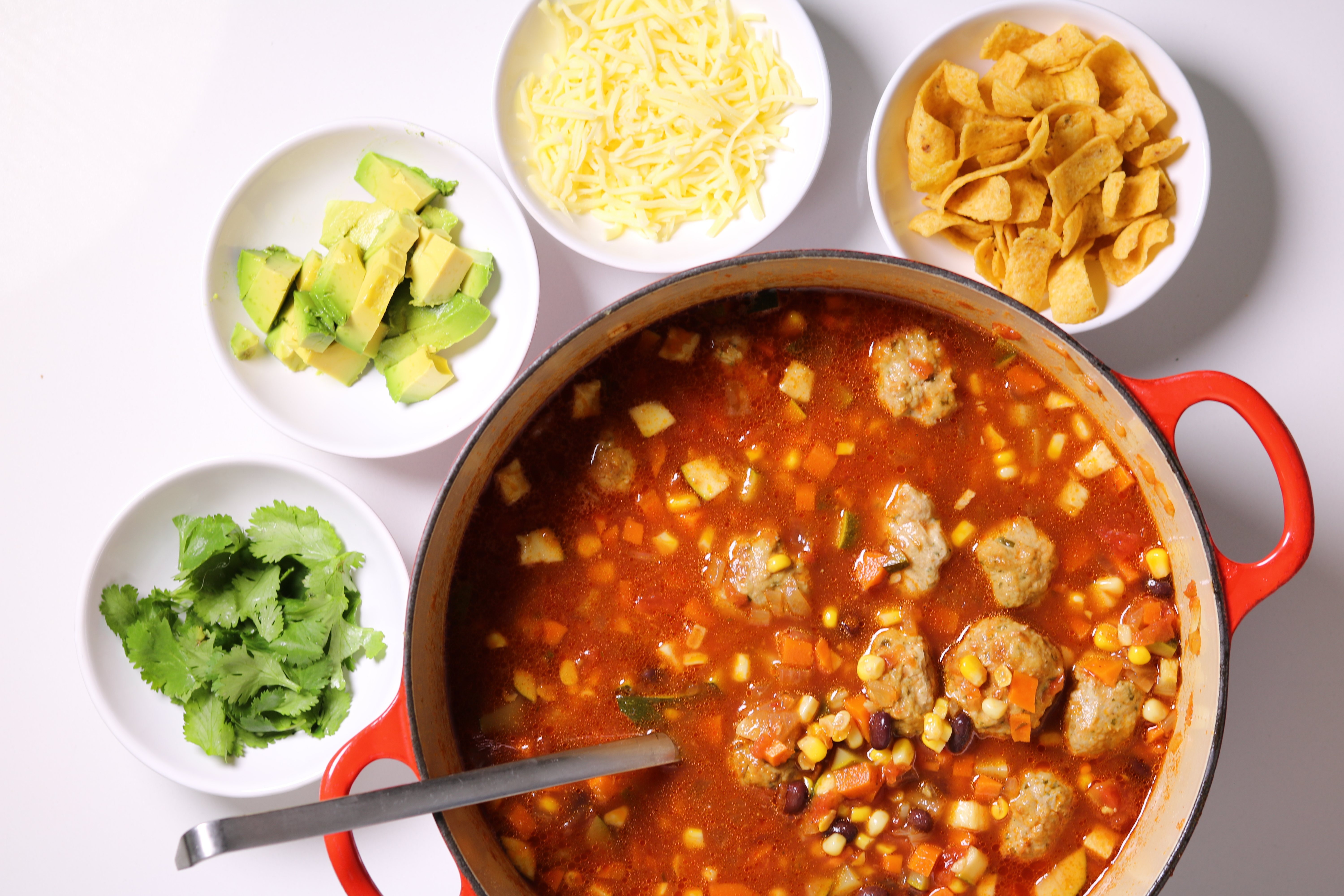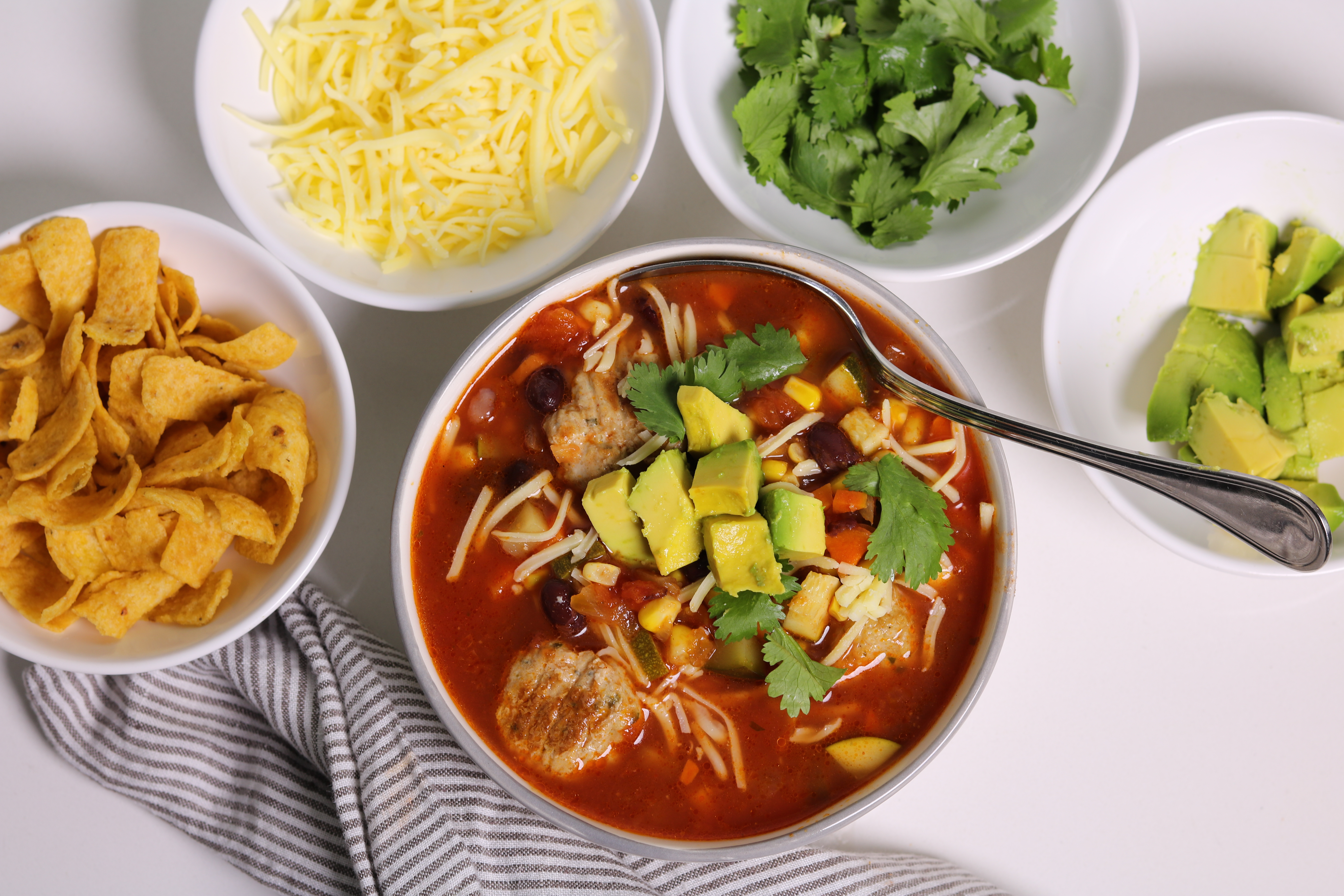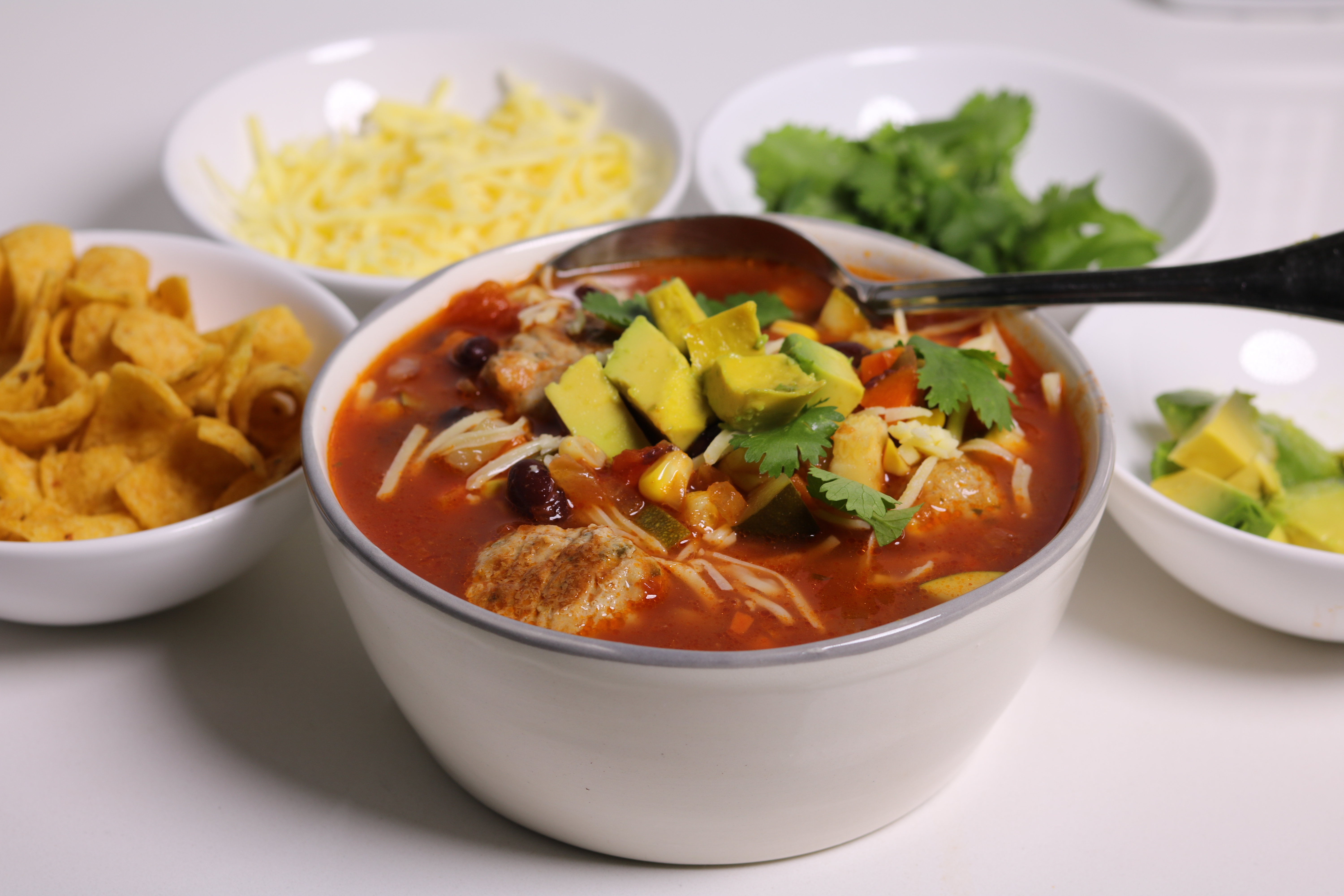 Mexican Meatball Soup
Ingredients
For the meatballs:
1 pound lean ground beef or ground turkey
½ cup raw white rice, long-grain or basmati work best
2 garlic cloves, minced
1 egg
1 teaspoon cumin
1 teaspoon oregano
2 tablespoons finely chopped cilantro
1 tsp salt
½ teaspoon pepper
For the soup:
2 tablespoons olive oil
1 yellow onion, diced
2 carrots, peeled and diced
1 zucchini chopped into ½ -inch dice
1 teaspoon chili powder
1 teaspoon cumin
1 teaspoon oregano
½ teaspoon salt
fresh ground pepper
6 cups beef or chicken stock
1-15-ounce can fire roasted tomatoes
1-15 ounce can of black beans, drained and rinsed
Kernels from 2 ears corn or 1 cup of frozen corn
Instructions
Optional toppings: avocado, sour cream, shredded cheese, cilantro, red onion, corn chips, lime wedges
Preheat the oven to 400 degrees. Line a baking sheet with parchment paper.
Place the ground meat, rice, garlic, egg, cumin, oregano, cilantro, salt, and pepper in a large bowl and mix gently until just combined. Do not overmix.
Using wet hands, roll the mixture into 1-inch balls and place onto the prepared baking sheet. Bake for 20 minutes, until cooked through and lightly browned. Set aside.
Meanwhile, heat the oil in a large pot over medium-high heat. Add the onion and cook for 5 minutes, until soft and translucent. Add the carrots, zucchini, cumin, chili powder, oregano, salt and pepper and cook for 8-10 minutes, stirring often.
Add the stock, tomatoes, and bring to a boil then reduce heat to a simmer for 10 minutes.
Add the meatballs, black beans, and corn to the pot. Simmer for an additional 5-10 minutes or until the corn is tender.
Adjust seasonings and ladle into bowls and serve with optional toppings.