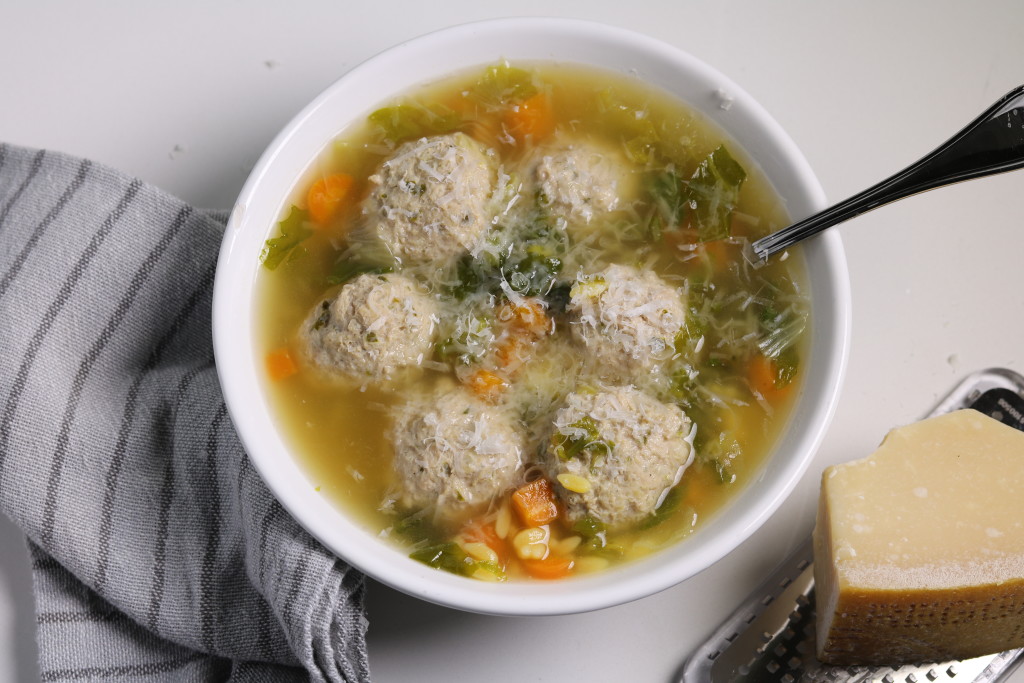 El nina has certainly hit the Bay Area.  Today was the forth strait day of rain in a row and I had the luxury of not leaving the house until 2pm.  After spending the majority of the morning searching for kids rain gear on Zappos, I decided to make a big pot of this turkey meatball soup.  My mom found this recipe in a Bon Appetit magazine a few year ago while waiting for the dentist. Since then, it has become a staple recipe for both of us.  One pot; complete with veggies,  protein and carbs, it is a foolproof meal for the whole family.  And the best part is that you only have one pot to clean after dinner!  To make it gluten-free, I use Edison Grainery gluten-free orzo.  Enjoy!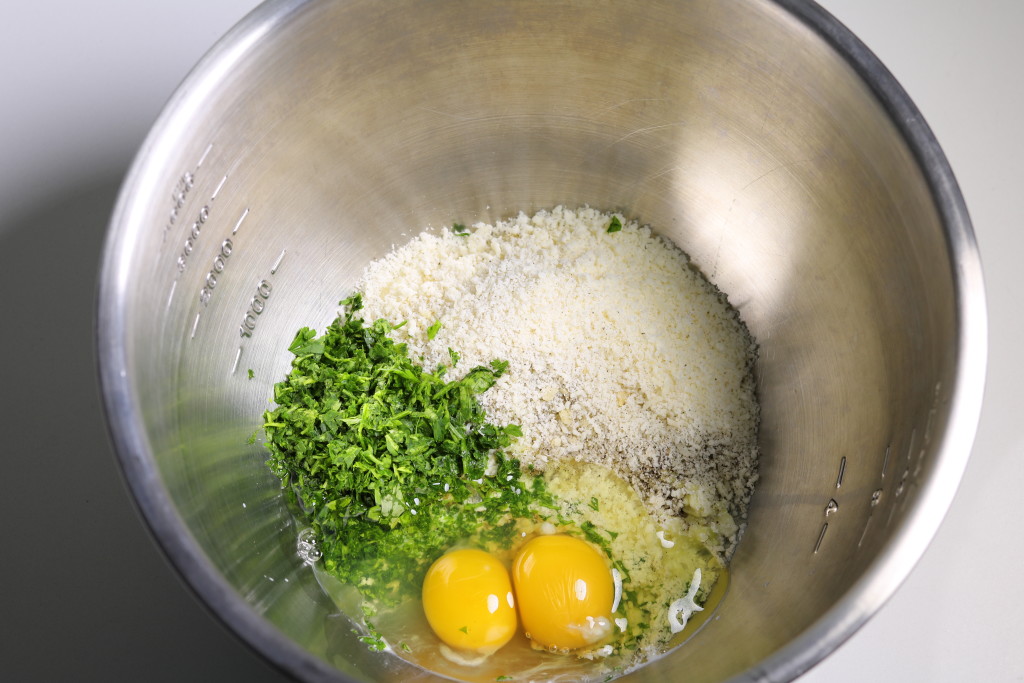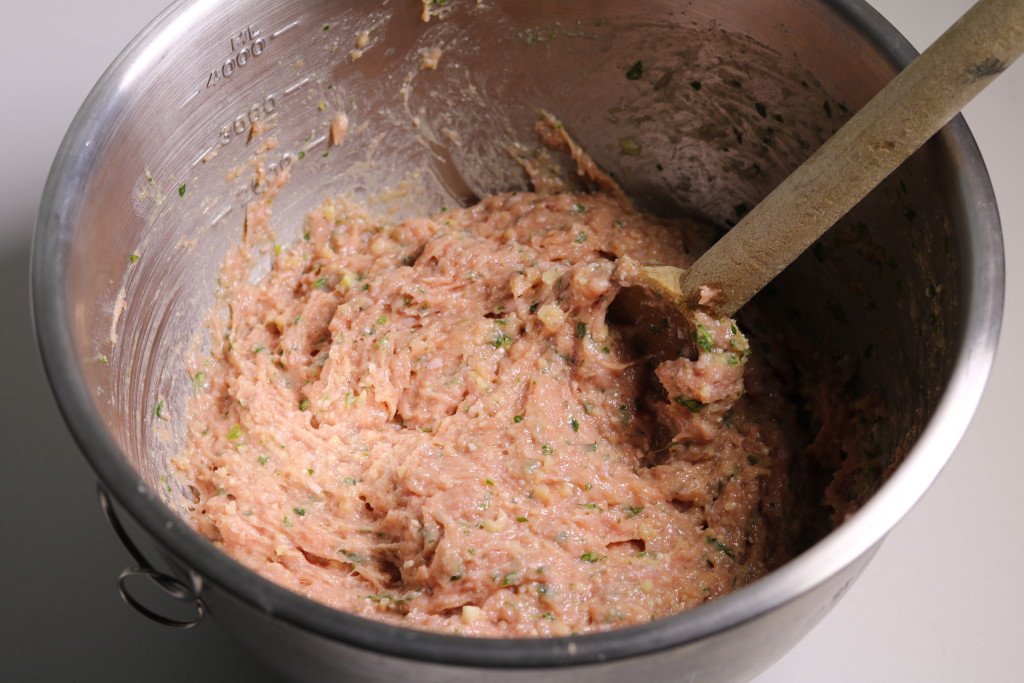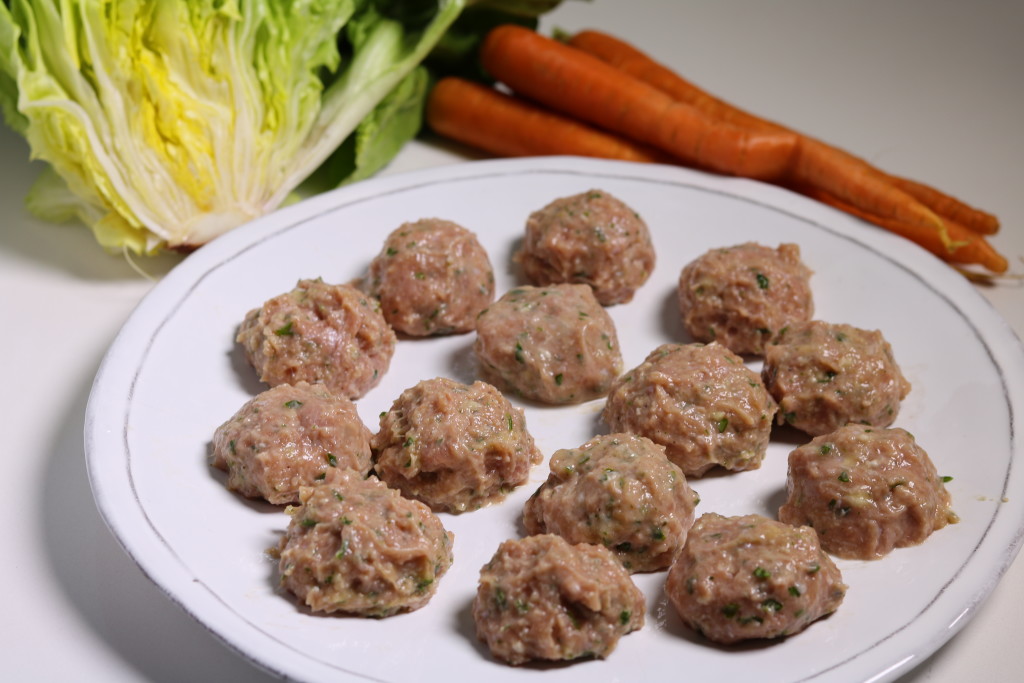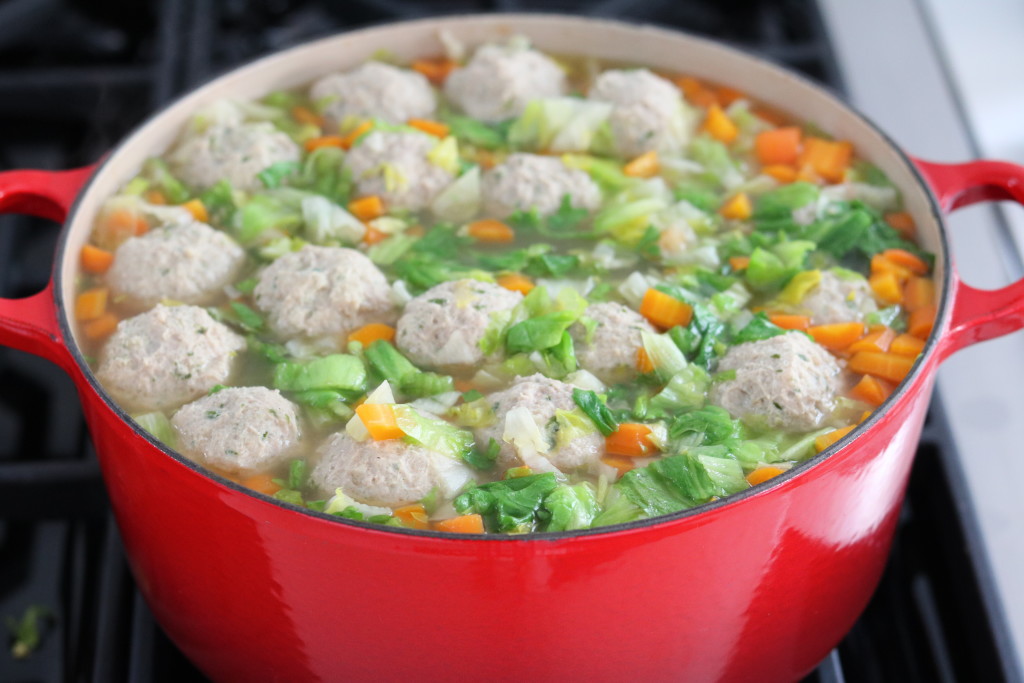 Turkey Meatball Soup
Author:
Liza Cannata, adapted from Bon Appetit
Serves:
4 main course servings
Ingredients
1 pound ground turkey breast
1 egg
2 tablespoons milk
¼ cup breadcrumbs
¼ freshly grated parmesan cheese
2 tablespoons freshly chopped parsley
2 garlic cloves, minced
½ tsp salt
¼ tsp fresh ground pepper
8 cups chicken stock
1 cup chopped, peeled carrots
¾ cup orzo or macaroni
2 cups roughly chopped escarole
Parmesan cheese for serving
Instructions
Lightly scramble egg and milk together in medium bowl.
Add bread crumbs, parmesan. parsley, garlic, salt and pepper and mix well.
Using damp hands, roll a heaping tablespoon of the turkey mixture into a ball and place on a clean plate or baking sheet. Place in fridge for 30 minutes.
Meanwhile boil water and cook orzo or pasta according to directions on package. Drain and set aside.
Bring chicken stock to a boil in a large pot. Add chopped carrots, reduce heat and simmer uncovered for about 10 minutes. Add the cold meatballs and simmer another 15 minutes. Stir in escarole and cooked orzo and simmer another 10 minutes.
Add salt and pepper to taste.
Ladle into bowls and serve with freshly grated parmesan cheese.