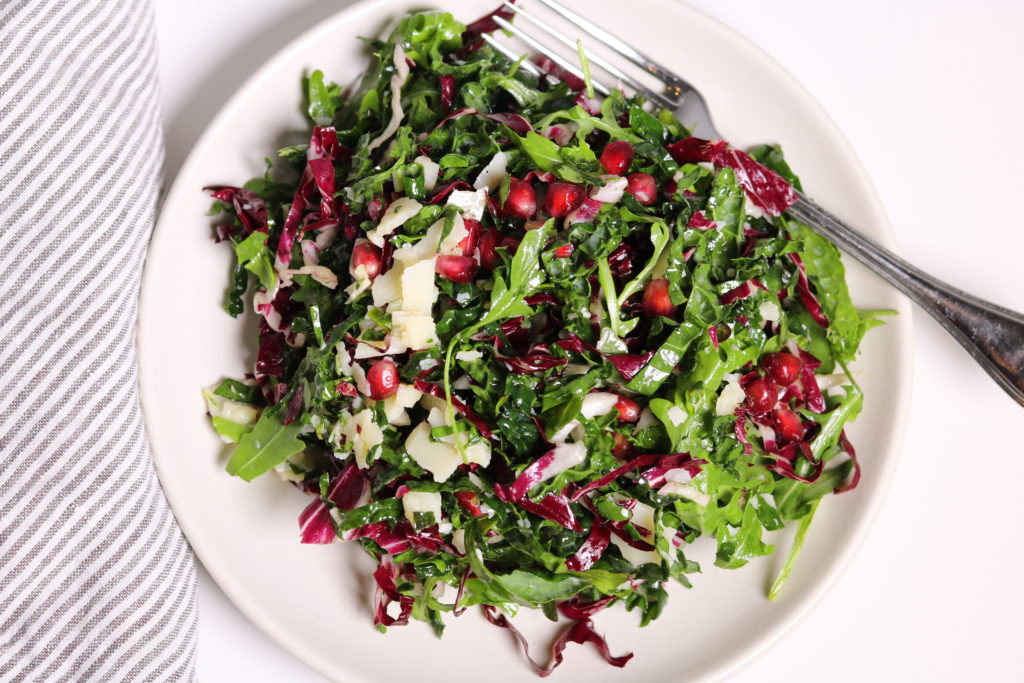 I can't seem to get enough of this pretty little salad.  I have been making it every week for the past couple of months and I am not seeming to get tired of it.  Bitter winter greens (kale, arugula, and radicchio) topped with ruby red, crunchy, juicy pomegranate seeds and shaved parmesan all tossed in a simple tangy lemon vinegarette.  It is clean, simple, healthy and bursting with bright colors and flavors.  Enjoy!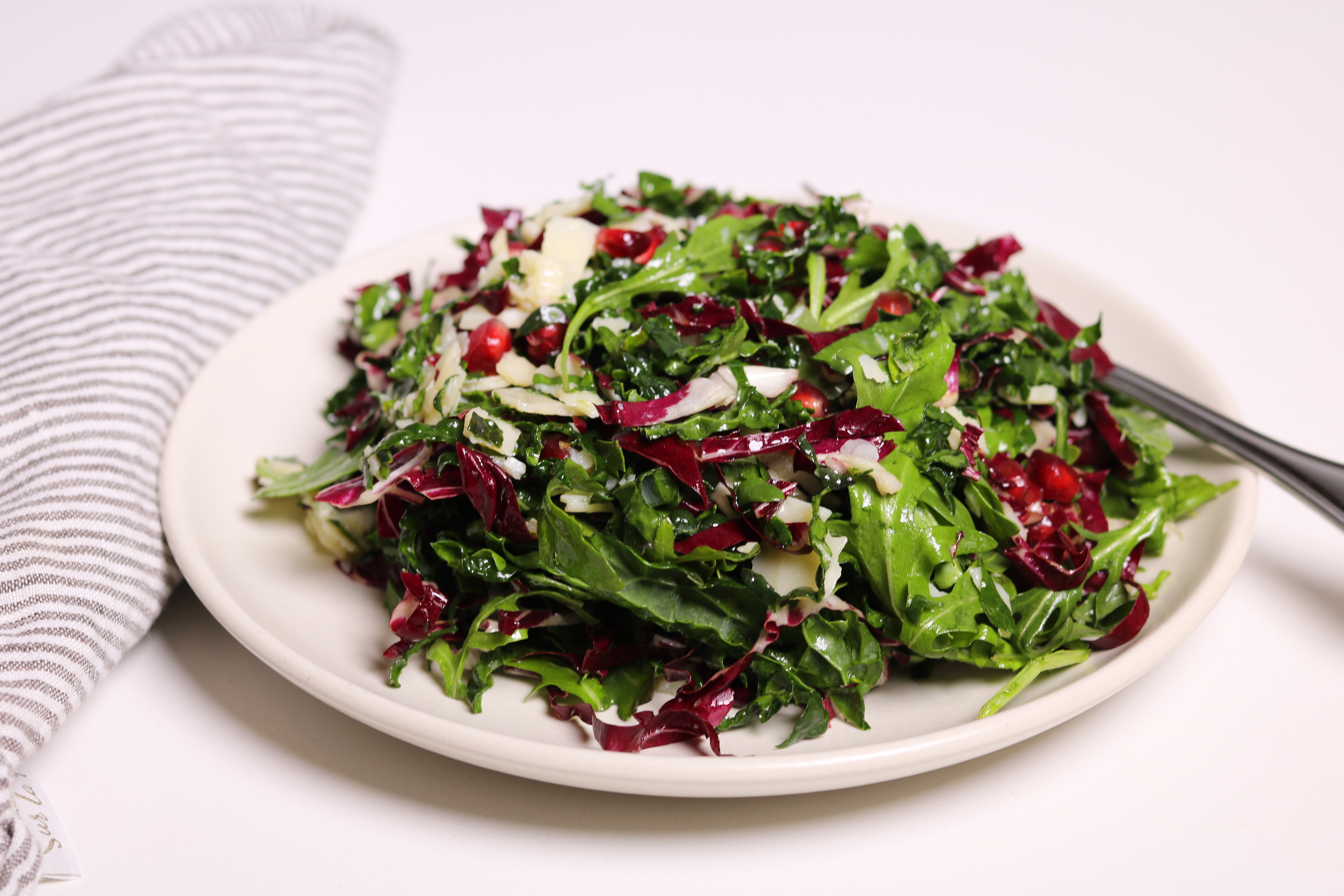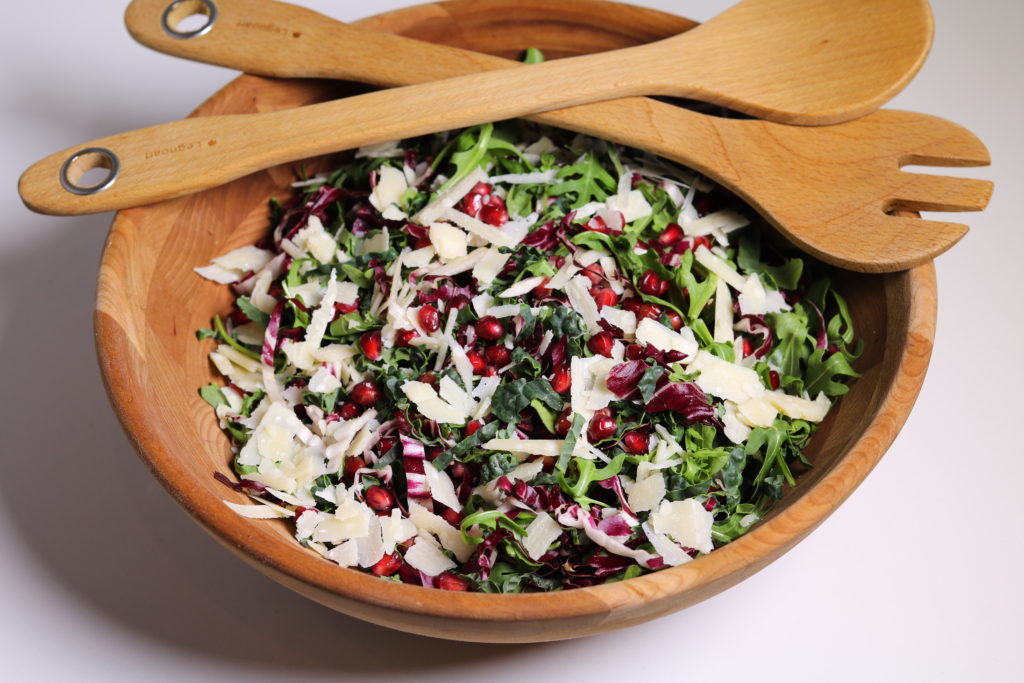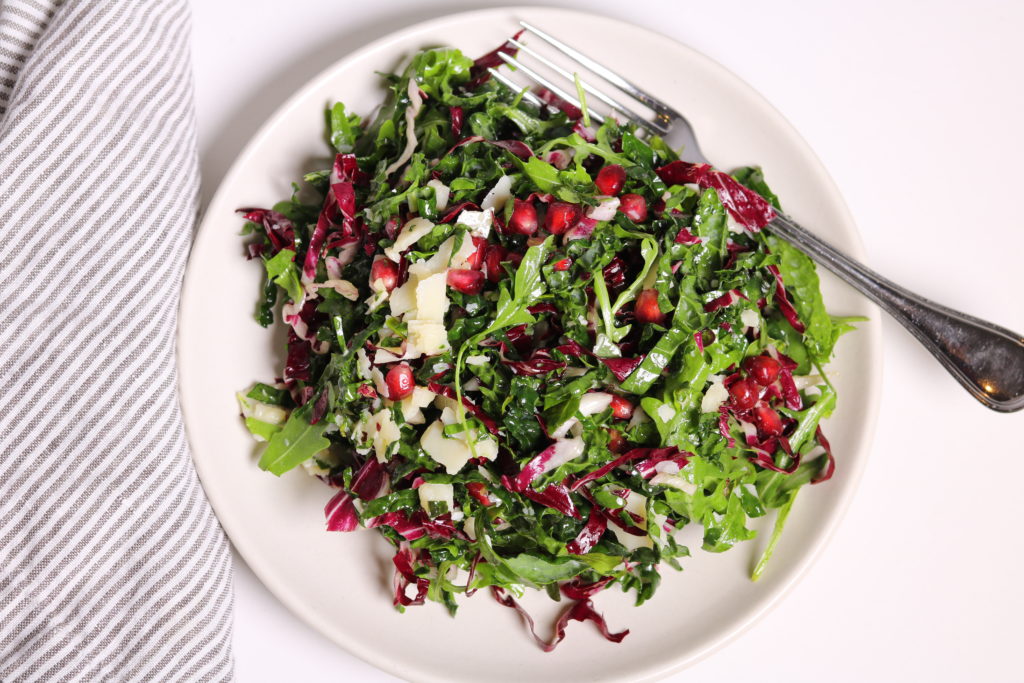 Ingredients
I small head radicchio, cored and thinly sliced
1 bunch dino kale, ribbed and thinly sliced
2 cups arugula
seeds from 1 pomegranate
½ cup shaved parmesan
dressing:
¼ cup lemon
2 tablespoons Dijon mustard
2 teaspoons honey
½ cup olive oil
salt and ground pepper
Instructions
Place all ingredients in a large salad bowl.
Whisk together dressing ingredients of shake vigorously in a jar with a tight-fitting lid.
Pour dressing over salad and toss well.