l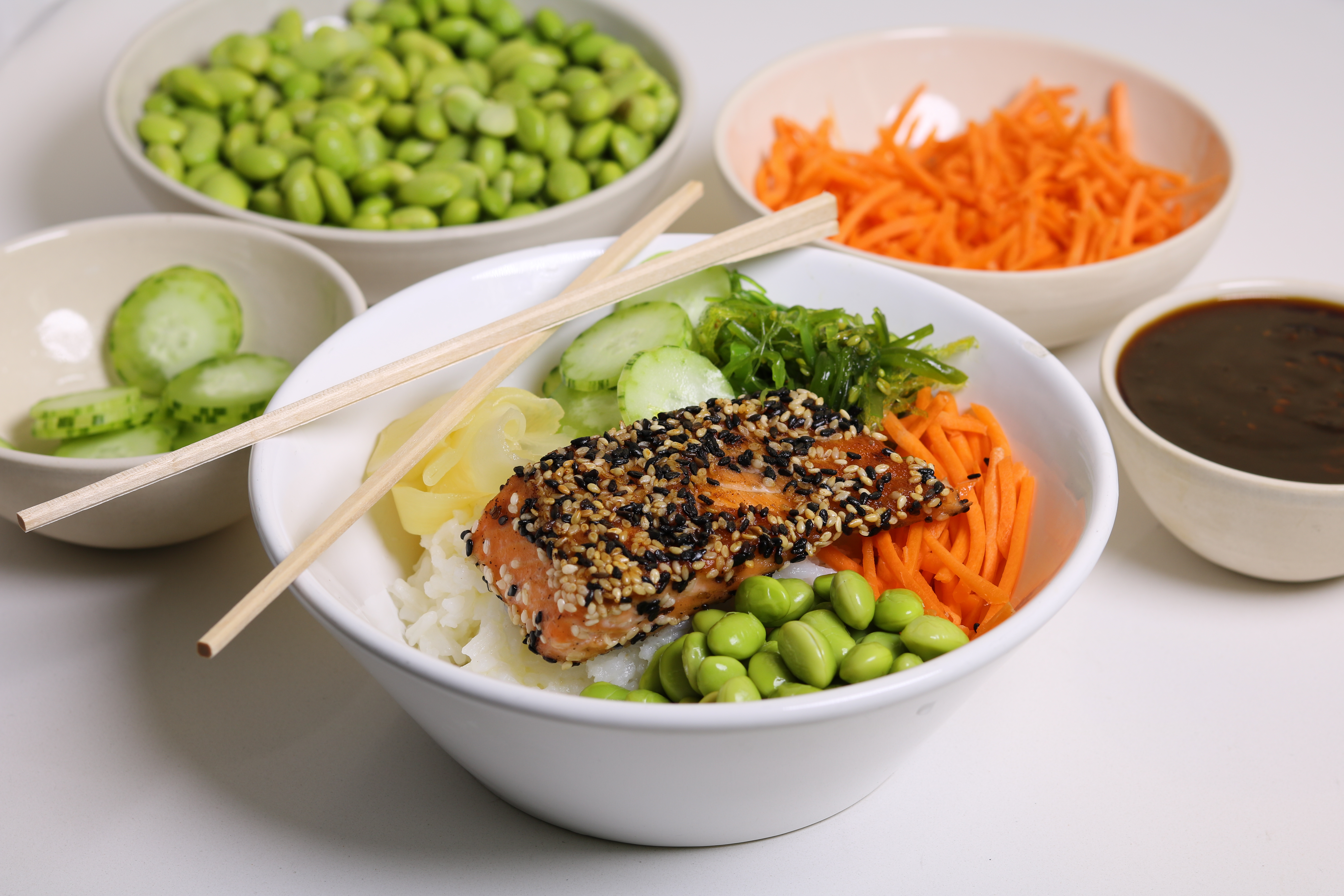 These sesame-crusted salmon bowls are a healthy, easy weeknight dinner that can be made in under 30 minutes.  Feel free to play around with the toppings, but I think that the combination of warm rice and salmon with fresh raw veggies is delicious.  Avocado (not pictured) is a must as well.  I usually buy pre-made seaweed salad (wakame) and pickled ginger at the market to make things even easier.  Enjoy!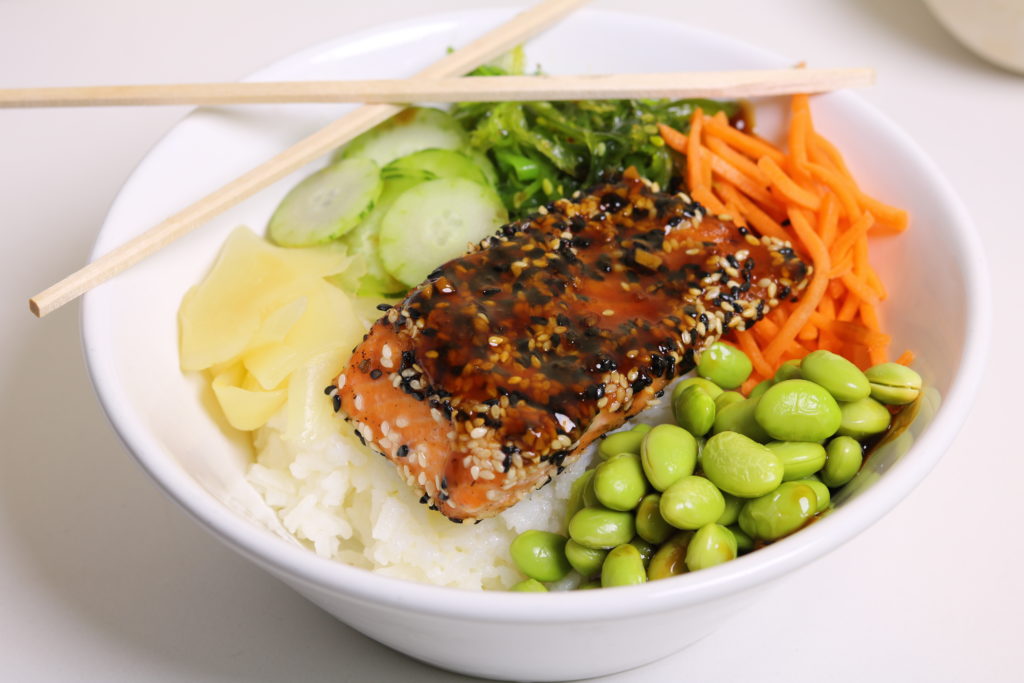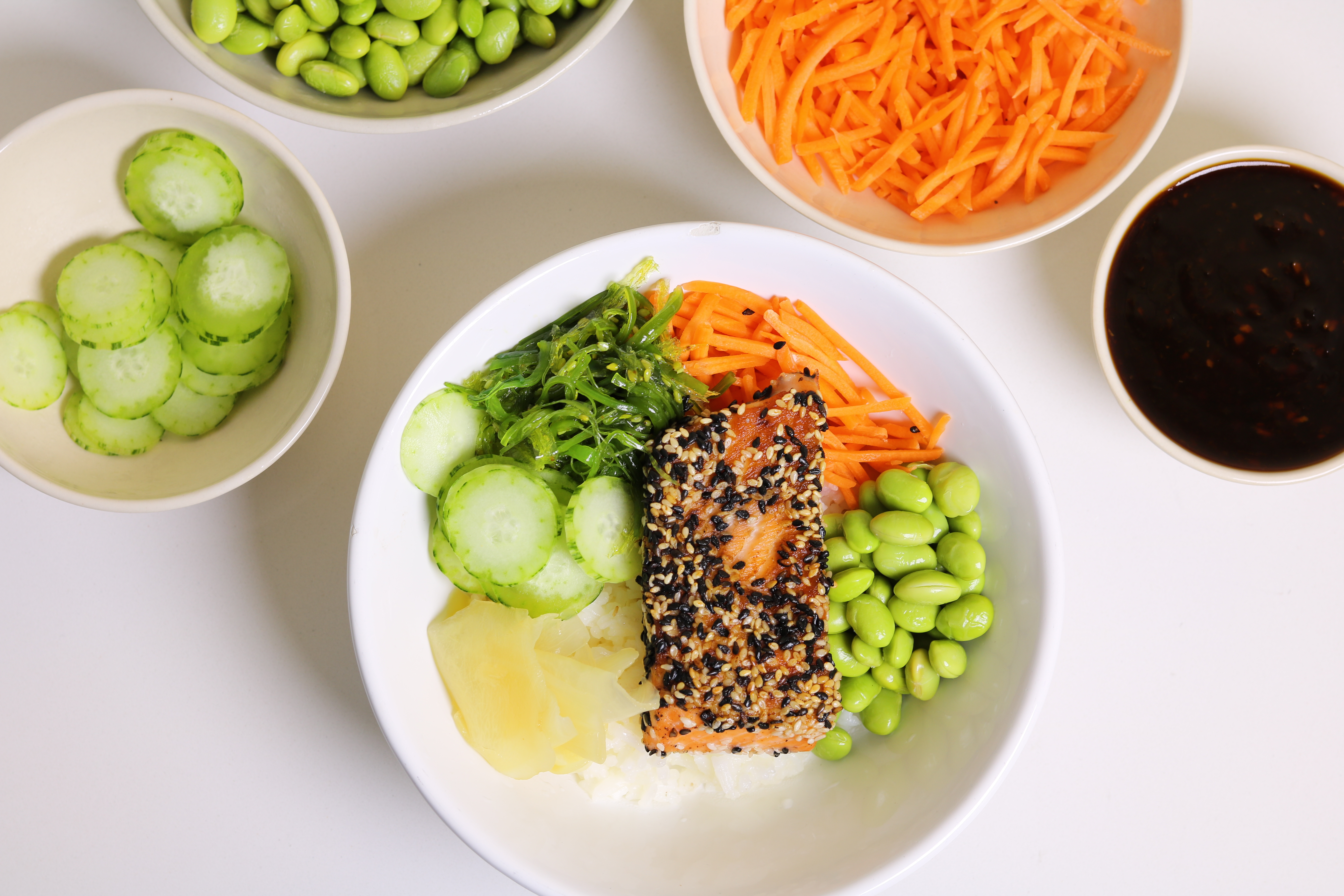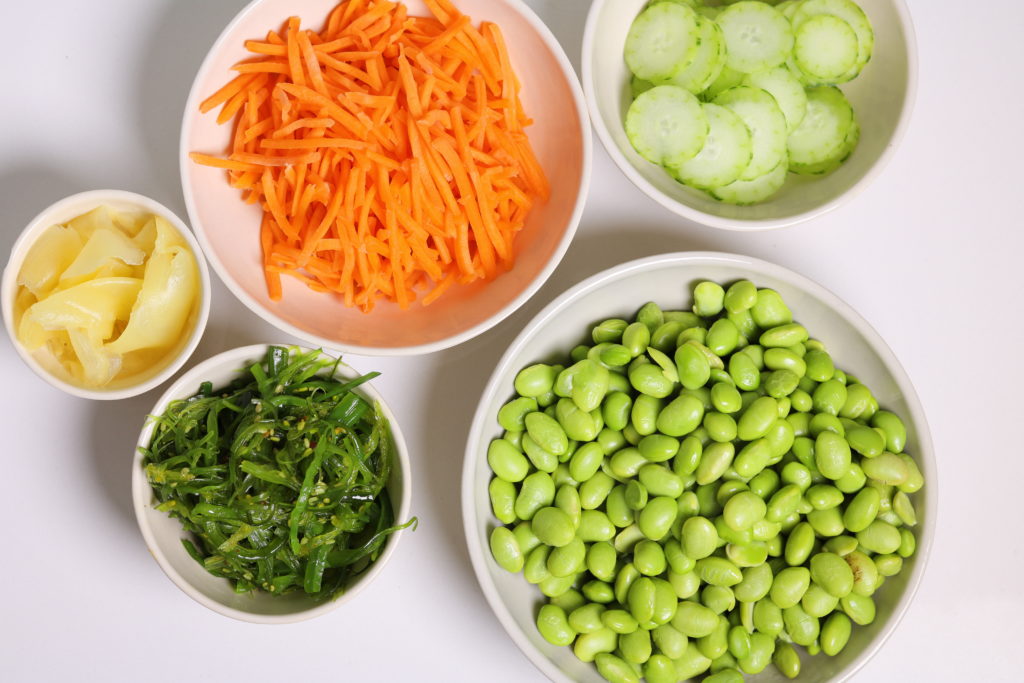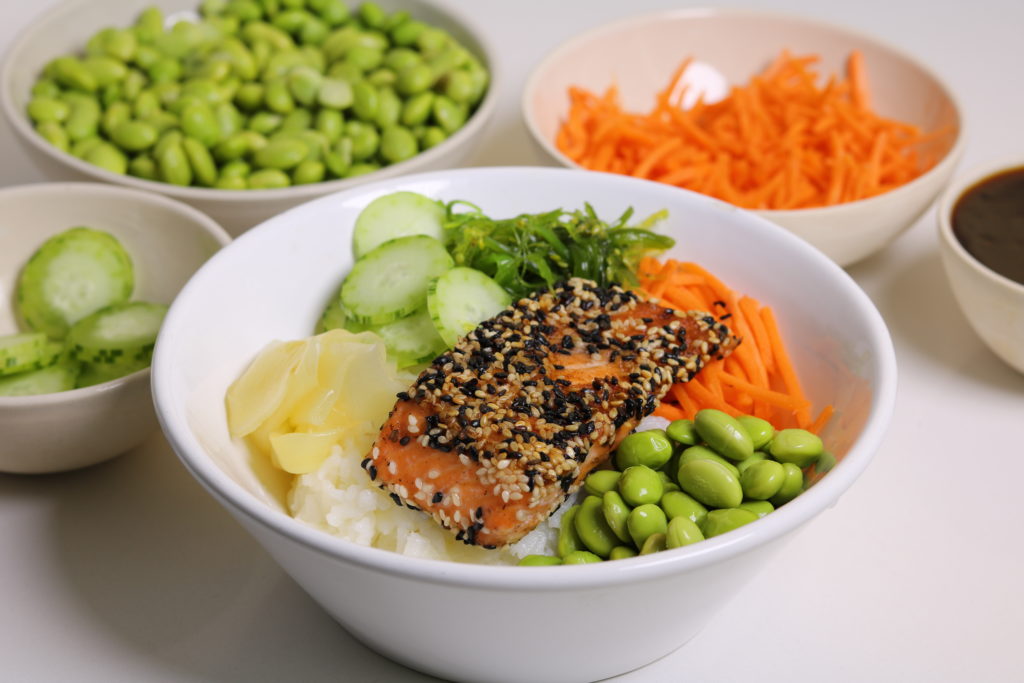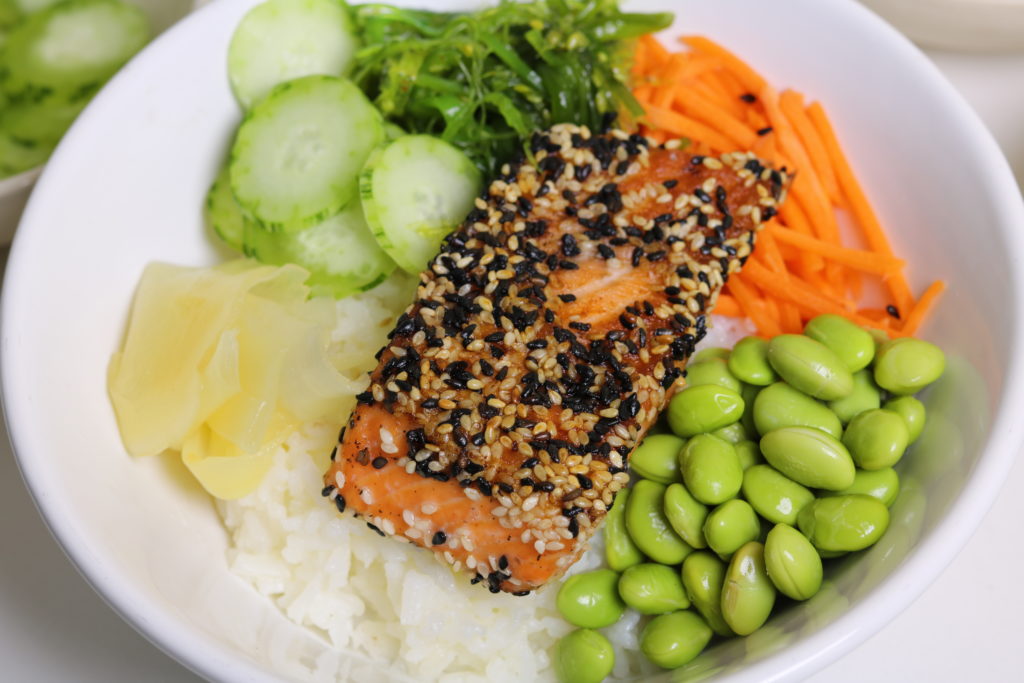 Sesame Crusted Salmon Bowls
Ingredients
4 -6 salmon fillets, about 6 oz each, skinned
salt & freshly ground black pepper
2 tablespoons sesame oil
1⁄4 cup white sesame seeds
¼ cup black sesame seeds
⅓ cup tamari or soy sauce
2 tablespoons mirin (sweet rice wine)
½ cup chicken broth
¼ cup brown sugar
2 teaspoons grated ginger
2 teaspoons minced garlic
1 tablespoon cornstarch
¼ cup water
Toppings: boiled edamame, pickled ginger, seaweed salad, mandoline cucumbers, shredded carrots, avocado
Instructions
In a small bowl, combine the tamari or soy sauce, mirin, chicken broth, sugar, ginger, and garlic. In another small bowl, stir together the 2 teaspoons cornstarch and the water. set aside.
Season both sides of the salmon with salt and pepper.
Mix the sesame seeds together on a plate.
Brush both sides of the salmon with 1 tablespoon sesame oil and then dip it into the sesame seeds and press to coat.
Heat remaining tablespoon of sesame oil in a large skillet, over moderate heat until the oil shimmers.
Add the salmon fillets, and cook until golden brown, about 5 minutes. Turn and cook until just done, about 3 minutes longer for a 1-inch-thick fillet. Remove.
Wipe out the pan Add the soy-sauce mixture. Simmer for 2 minutes, stirring. Whisk in the cornstarch-and-water mixture and cook, stirring, until thickened, about 1 minute longer. Turn heat off.
Cook rice according to the package directions.
Fill a large bowl with rice, place salmon on top, add toppings of your choice and a drizzle of sauce and serve.