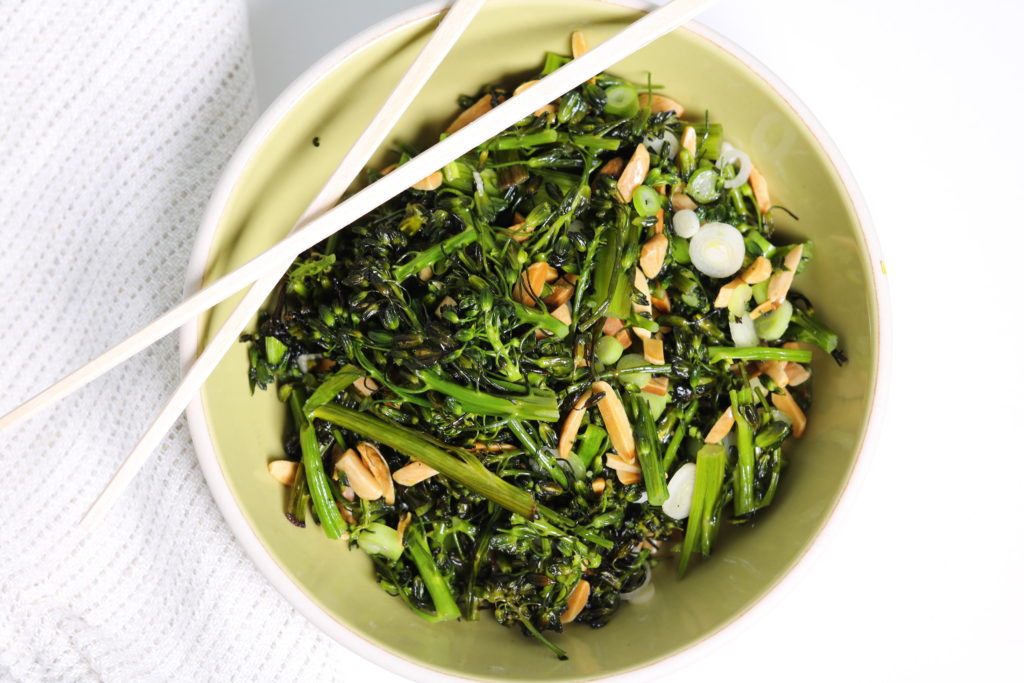 I have been on a broccolini kick lately.  Whether it is roasted, steamed or stir-fried, it makes a fantastic, quick side dish that compliments just about anything.  Sweet, nutty, and extremely flavorful, broccolini is a hybrid of broccoli rabe and baby broccoli that was developed out of Japan.  It is not bitter like broccoli rabe and is delicious in any recipe.  I particularly love it roasted with a sesame dressing, like this salad.  Ready in under 30 minutes, it is the perfect side dish that everyone will love.  I like to serve it with my sesame crusted salmon rice bowls. Enjoy!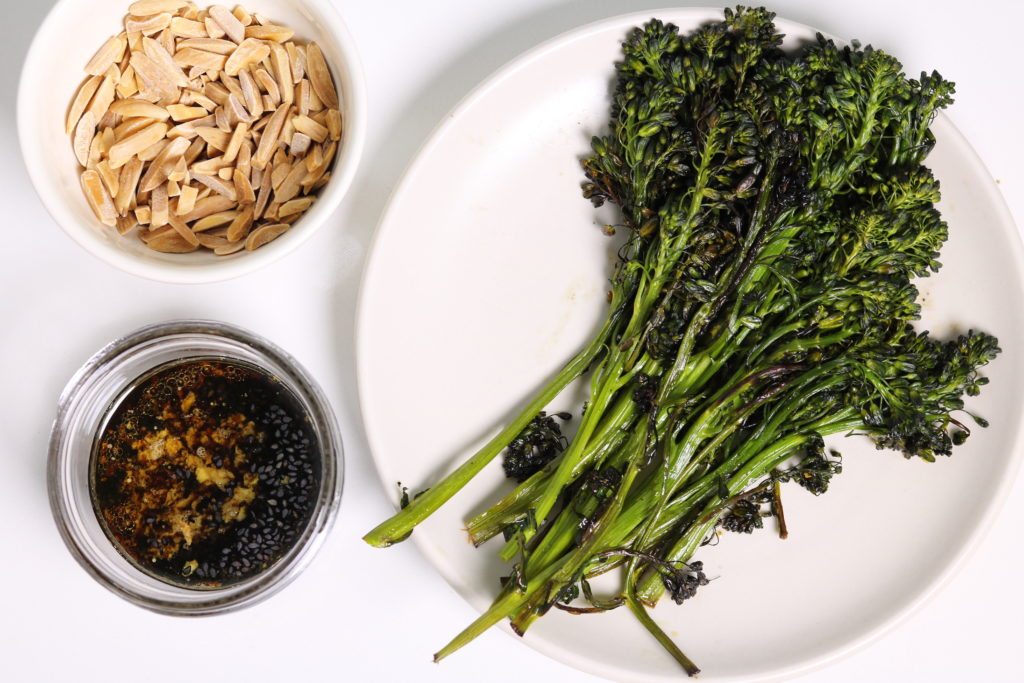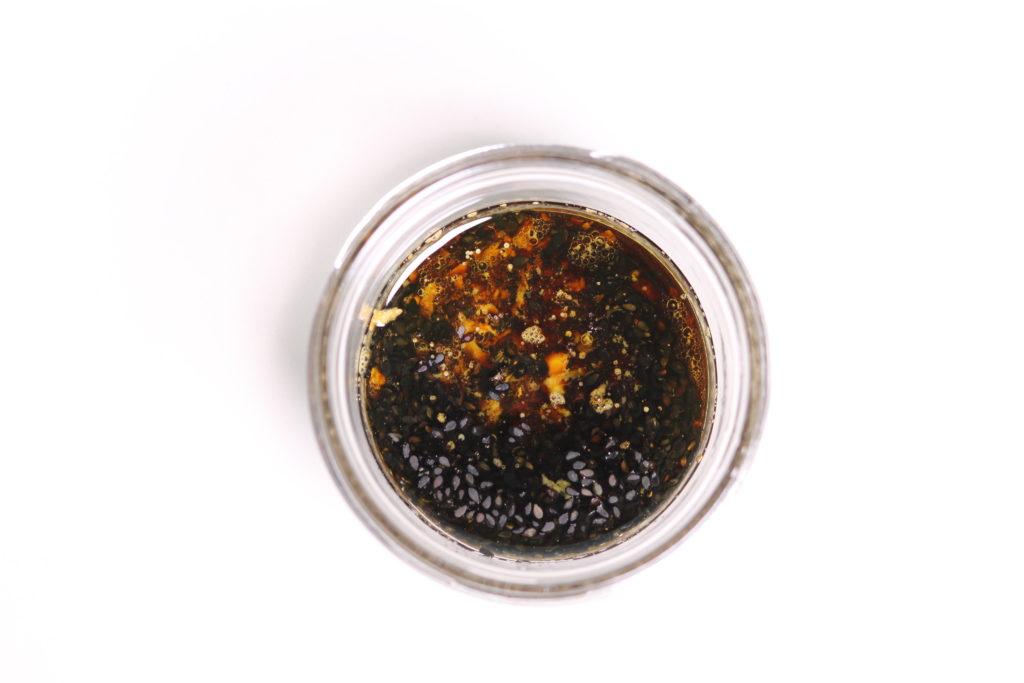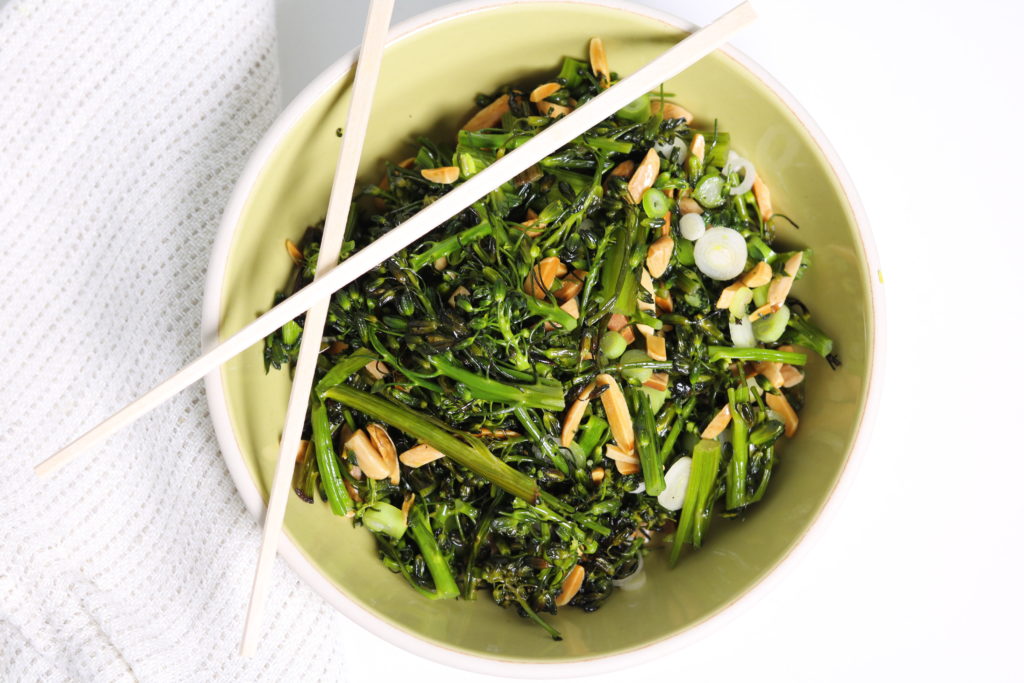 Asian Roasted Broccolini Salad
Ingredients
2 heads broccolini, washed and stems trimmed 2-inches
1 tablespoon olive oil
½ teaspoon salt
fresh ground pepper
½ cup slivered almonds
3 scallions, white and light green parts, thinly sliced
Sesame Dressing:
2 tbsp grapeseed or canola oil
1 tablespoon rice vinegar
4 teaspoons tamari or soy sauce
1 teaspoon toasted sesame oil
1 tablespoon brown sugar
1 teaspoon peeled, grated ginger
1 tablespoon black sesame seeds
Instructions
Pre-heat oven to 400 degrees. Place broccolini on a baking sheet and drizzle with olive oil and sprinkle with salt and pepper. Toss well to coat and place in oven and roast until lightly browned, about 15-20 minutes, shaking pan halfway through.
Place almonds in a small frying pan and place in the oven until golden brown, about 3-4 minutes, shaking pan to stir almonds.
Meanwhile, mix all dressing ingredients together and set aside.
When the broccolini is done, remove it from the oven and cut into 4 pieces and place in a medium bowl.
Add scallions, almonds and desired amount of dressing and toss well.
Serve warm or room temperature.