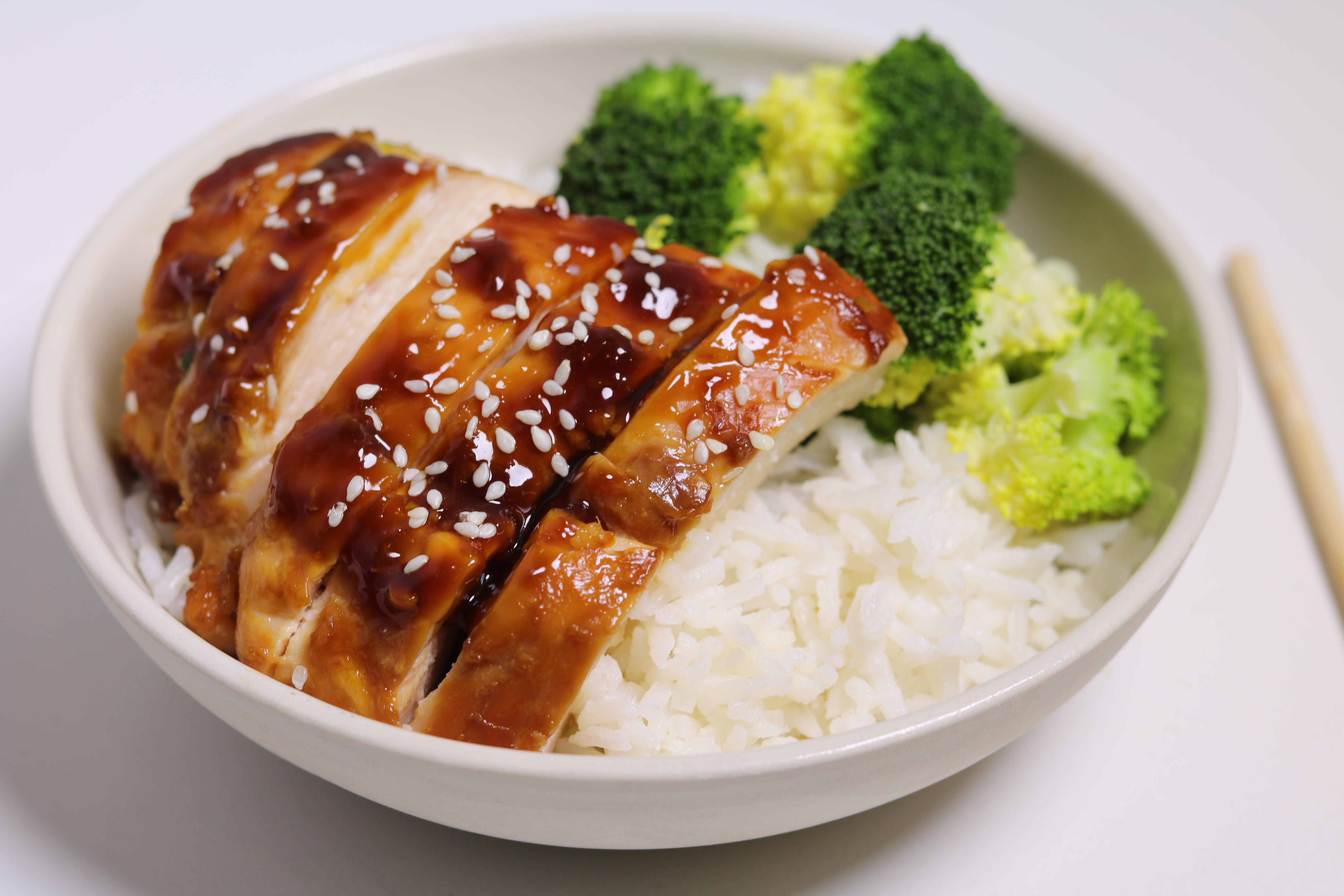 This chicken teriyaki is a weekly staple in our house. Slightly adapted from a recipe I found on the blog Cooking Classy, the savory, sweet, and tangy teriyaki marinade is 100% better than ANY store-bought teriyaki sauce. Although you can use it with beef or salmon, we prefer it with chicken thighs. I serve it on top of a bowl of rice with fresh steamed veggies. A healthy and satisfying meal on your dinner table in just 20 minutes that everyone is happy with?  YOU'RE WELCOME!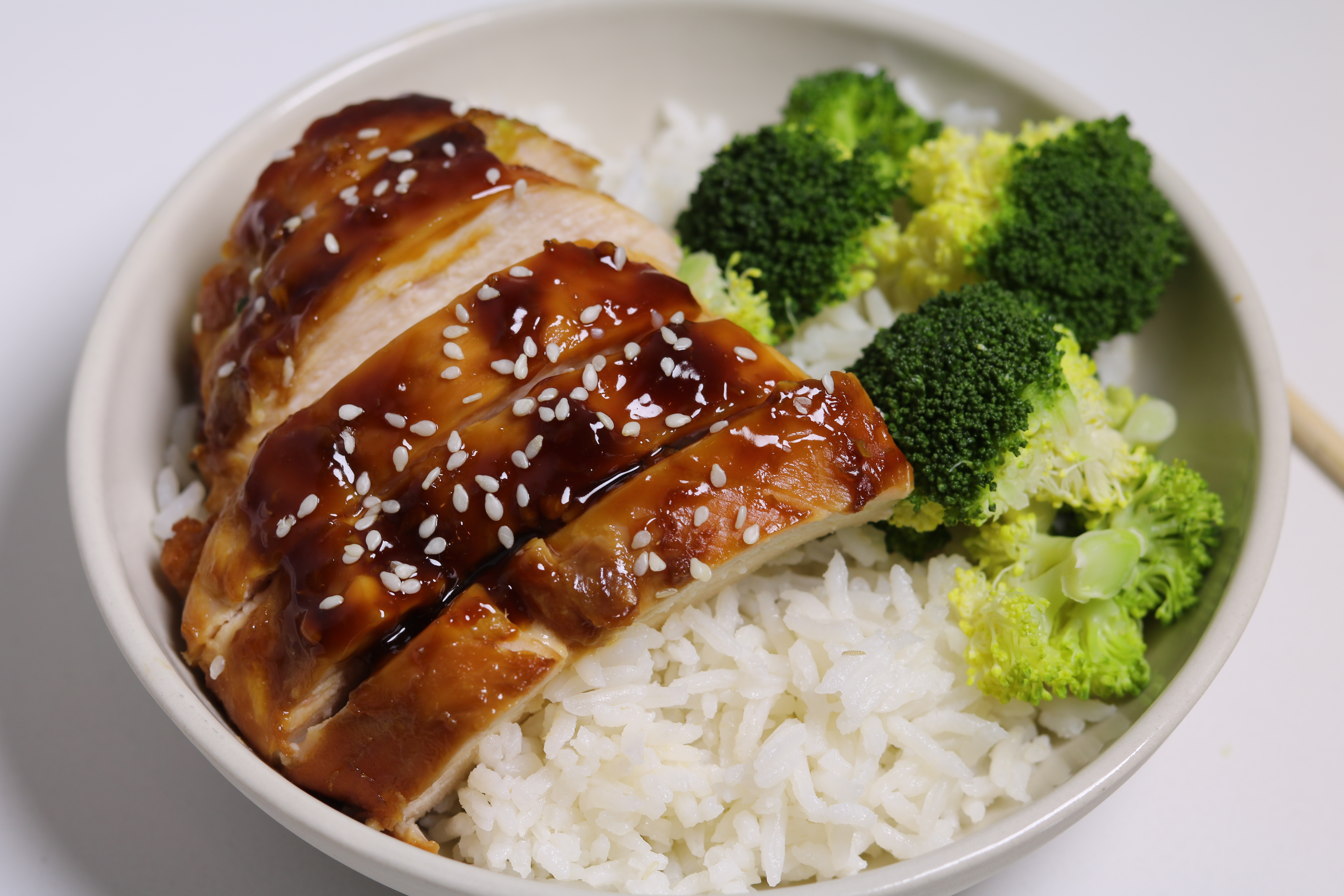 Fool-Proof Chicken Teriyaki
Author:
Slightly Adapted from Cooking Classy
Ingredients
½ cup low-sodium soy sauce or tamari for gluten-free
⅓ cup mirin
3 Tbsp packed light brown sugar
2 Tbsp granulated sugar or honey
2 Tbsp rice vinegar
1 Tbsp minced garlic
1 Tbsp peeled and minced fresh ginger
½ tsp toasted sesame oil, or more to taste
2½ lbs boneless skinless chicken thighs or breasts (7 medium, trim away fat)
1 Tbsp water
1½ tsp cornstarch
Sliced green onions and sesame seeds, for serving (optional)
Instructions
In a medium mixing bowl whisk together soy sauce, mirin, brown sugar, granulated sugar or honey, rice vinegar, garlic, ginger, and sesame oil. Reserve ½ cup marinade in a container in the refrigerator.
Place the chicken in a resealable bag or bowl and pour the remaining marinade over the chicken. Seal bag or cover bowl and transfer to refrigerator and let marinade for 1 - 8 hours.
When the chicken is ready to cook, preheat a broiler or grill.
Grill chicken for about 5 - 7 minutes per side (time will vary based on thickness and breasts will cook faster than thighs).
While the chicken is grilling, heat the reserved ½ cup marinade in a small saucepan. Bring to a simmer over medium-high heat, then reduce to low and let simmer for about 2 - 3 minutes.
Whisk together 1 Tbsp water and the cornstarch in a small bowl until well combined, then whisk into sauce. Let cook about 30 seconds longer while stirring constantly. If needed you can add more water to thin the sauce if it is too thick.
Slice the chicken into strips, drizzle with sauce and garnish with green onions and sesame seeds if desired.