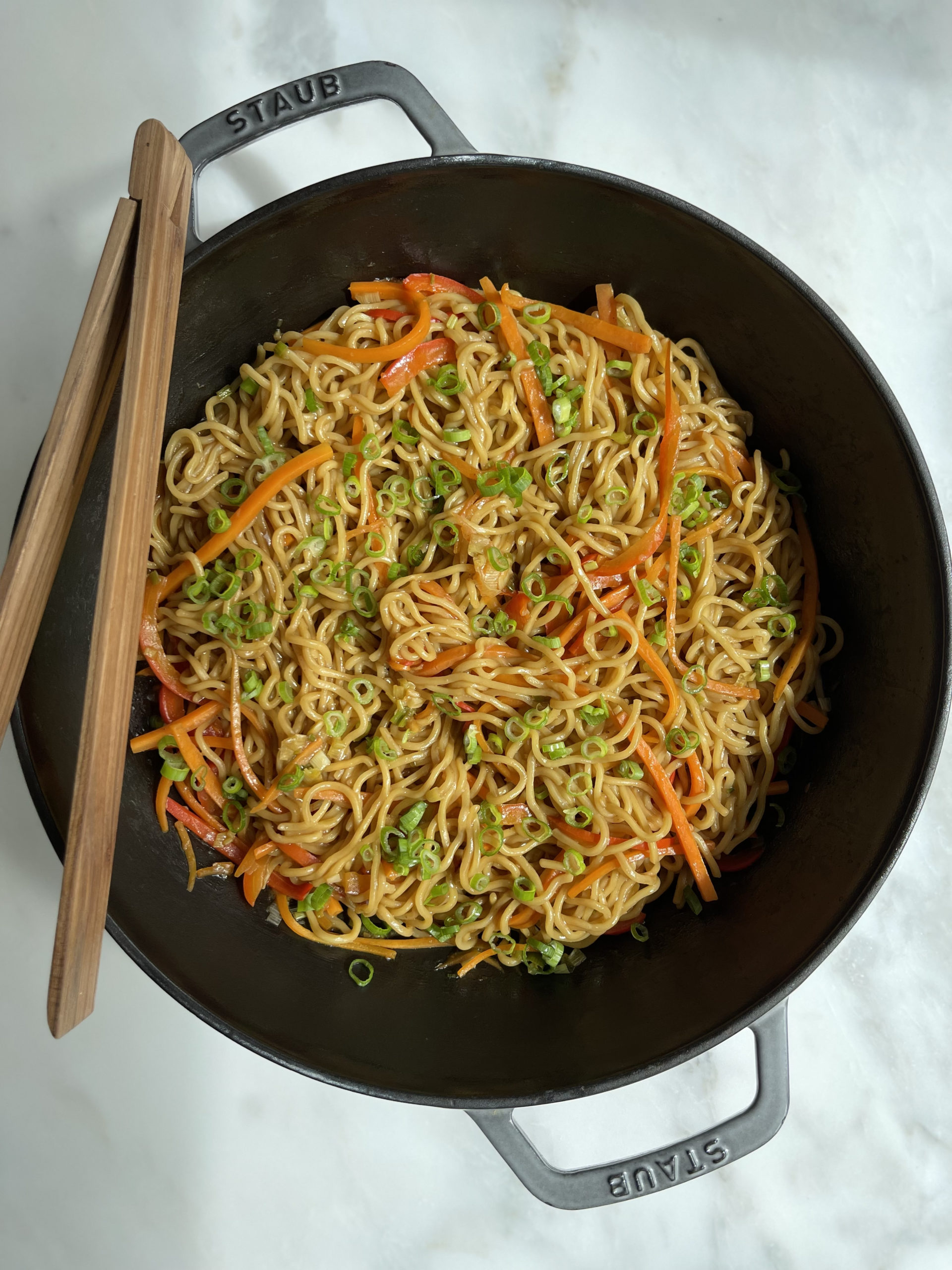 This 15 Minute Asian Noodle stir-fry is much quicker and healthier than take-out. Feel free to add proteins and any veggies you like. Use rice noodles and tamari in place of soy sauce to make it gluten-free. Enjoy!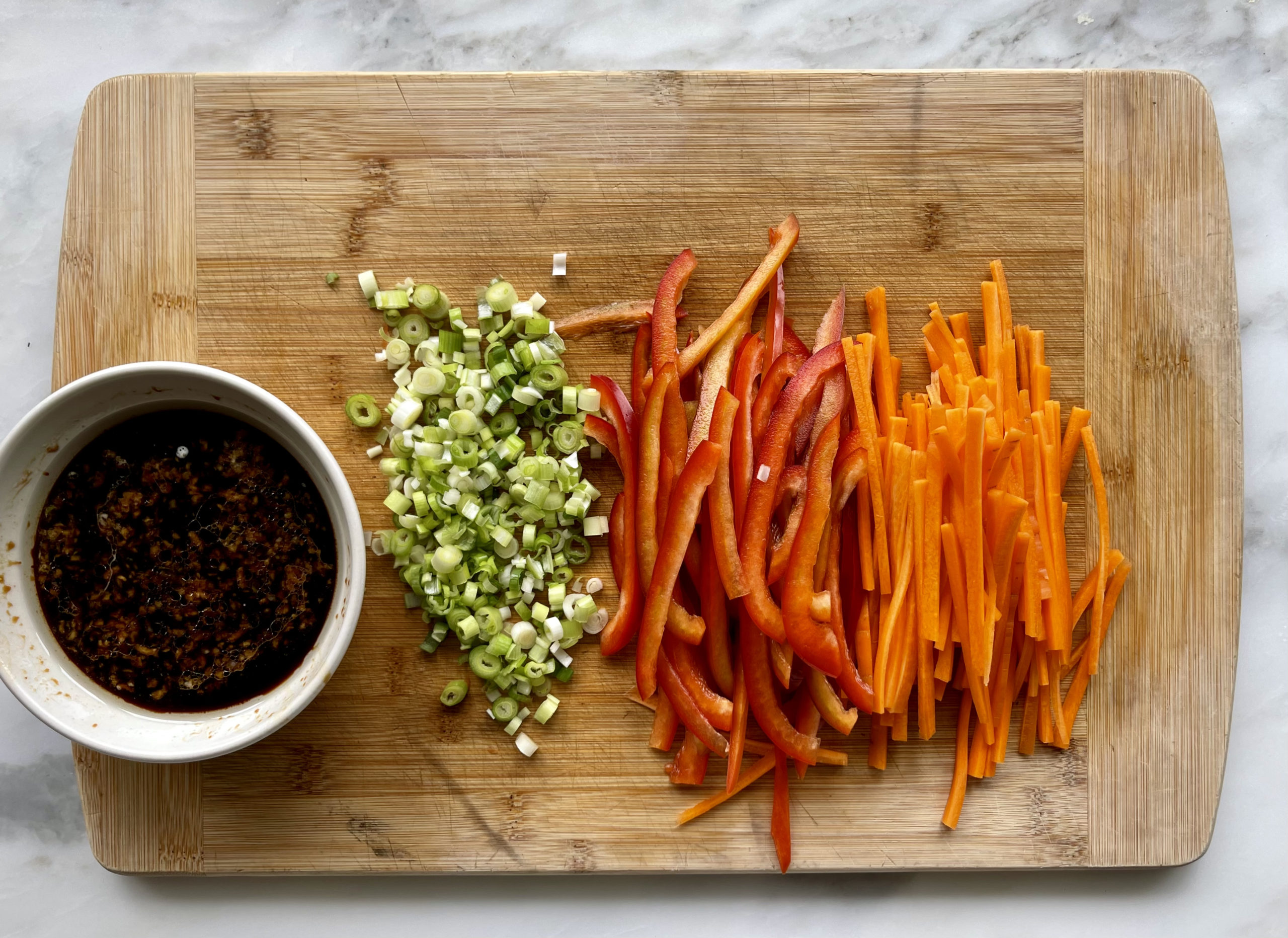 Healthy 15 Minute Asian Noodle Stir-Fry
Ingredients
Sauce:
4 tablespoons soy sauce or tamari
1 tablespoon hoisin sauce
1 teaspoon sesame oil
2 teaspoon sugar
1 clove of garlic, grated or pressed
½ teaspoon Sriracha, or more, to taste
Noodles:
8 ounces uncooked ramen noodles, lo Mein egg noodles, rice noodles or spaghetti
1 tablespoon sesame oil
5 green onions, chopped (separate green parts from white parts – you'll use both separately)
2–3 cups julienne cut or chopped vegetables like carrots, red peppers, cabbage, bok choy, mushrooms, or broccoli
Instructions
DIRECTIONS:
In a small bowl, whisk together the sauce ingredients; set aside.
In a large pot of boiling water, cook noodles according to package instructions; drain well.
Heat sesame oil in a large skillet or wok over medium-high heat. Add the green onions (white parts) and vegetables to the hot pan. Stir fry until fork-tender, about 5 minutes.
Stir in egg noodles and soy sauce mixture, and gently toss to combine.
Garnish with remaining green onions and serve immediately.