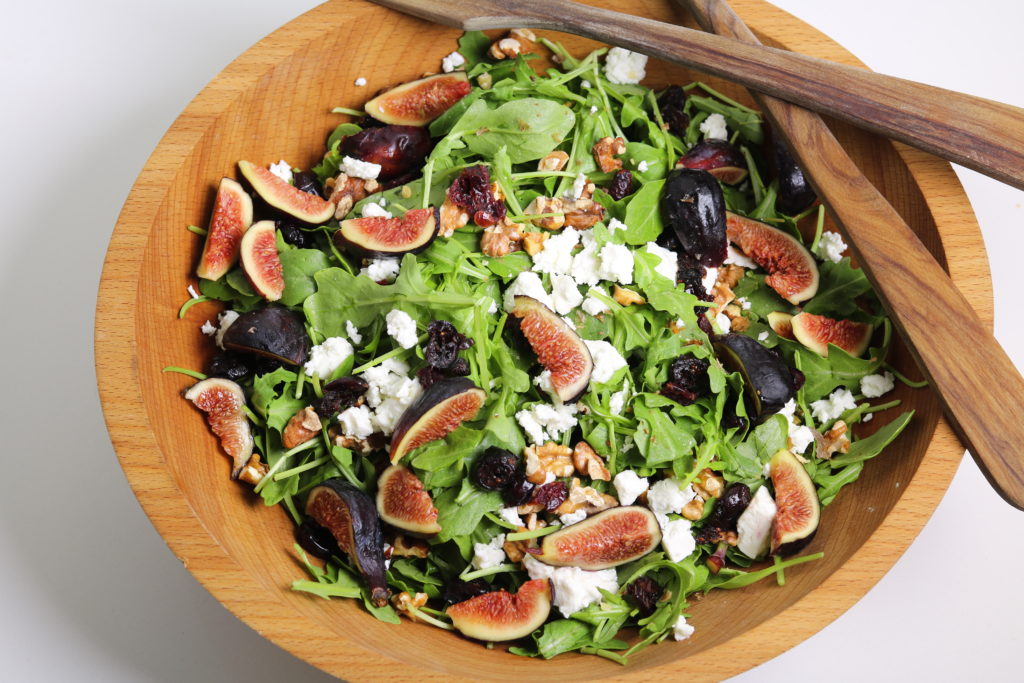 There is really nothing better than the sweet, juicy figs in mid-September.  These little gems are not only addictively delicious, they are packed with health benefiting phytonutrients, anti-oxidants and vitamins.  I especially love them in this pretty fall salad.  The sweetness of the figs balances perfectly with the bitter arugula, earthy walnuts and creamy feta.  Enjoy!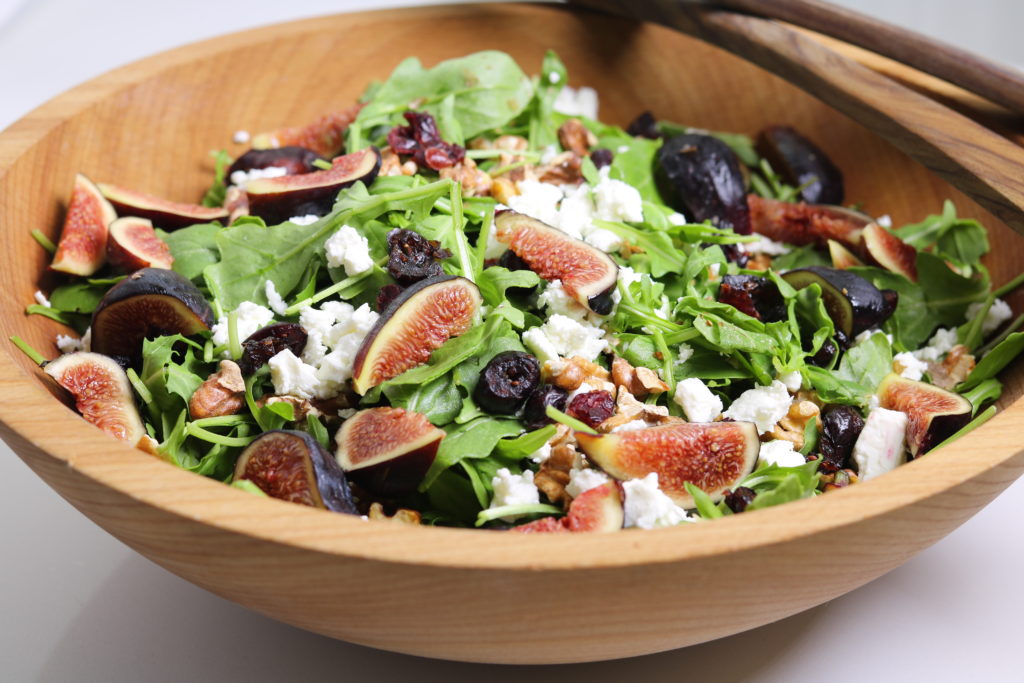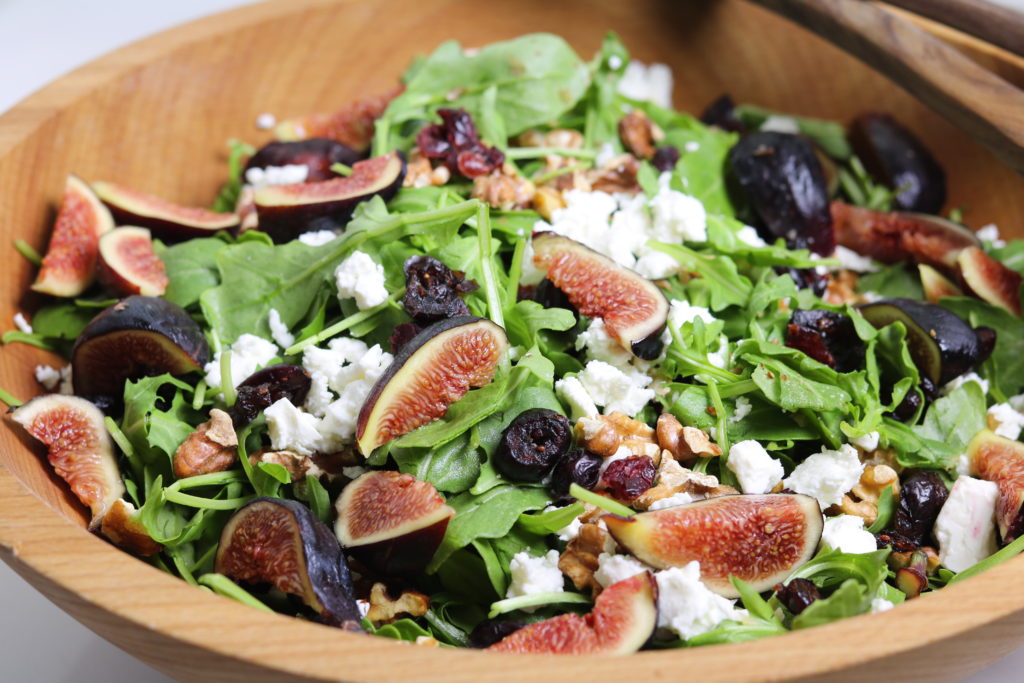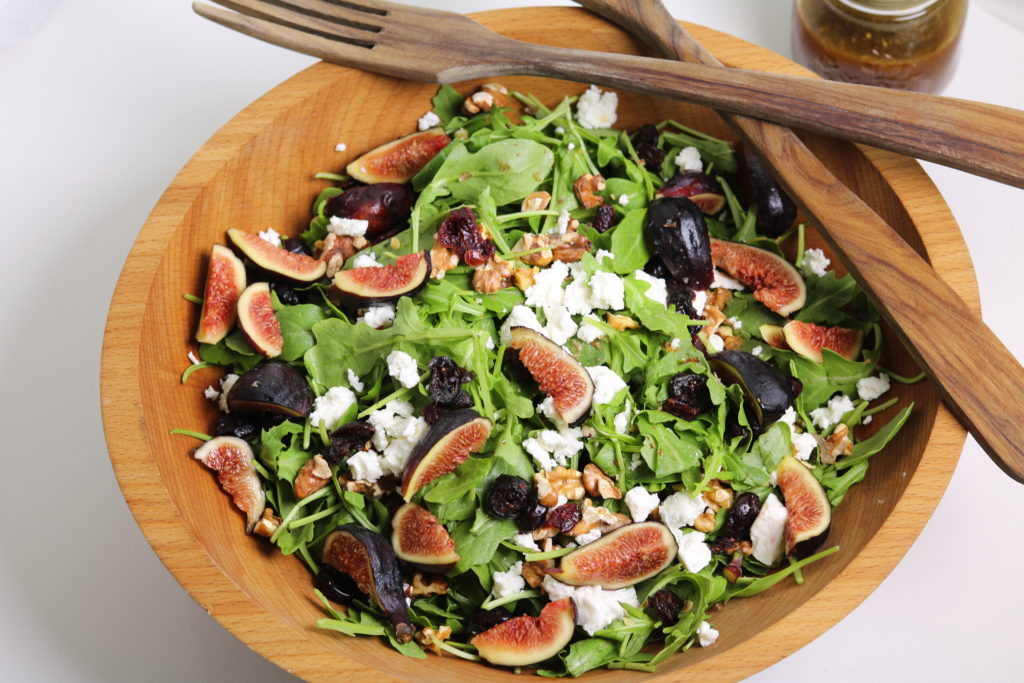 Arugula Salad with Figs, Walnuts, and Goat Cheese
Ingredients
4 cups baby arugula
1-pint black mission figs, cut into eighths
½ cup walnuts
½ cup crumbled goat cheese
½ cup dried cranberries, optional
Balsamic Vinaigrette Dressing:
1 Tablespoon minced shallots
2 tablespoons balsamic vinegar
1 teaspoon honey
¼ cup olive oil
½ teaspoon salt
fresh ground pepper
Instructions
Preheat oven to 350 degrees F. Spread walnuts in a single layer on a small baking sheet. Roast for 5-10 minutes until fragrant and toasted, stirring halfway through. Alternatively, you can toast them in a dry skillet over medium heat, stirring occasionally until fragrant and lightly toasted, about 5-6 minutes. Let cool while you prepare the vinaigrette.
In a small bowl or jar with tight fitting lid, combine shallots and balsamic vinegar and let sit for 5-10 minutes. Add honey, salt, pepper and olive oil and whisk or shake well.
Place the arugula, walnuts, goat cheese, cranberries (if using) and figs in a salad bowl.
Gently toss salad with desired amount of dressing and serve.