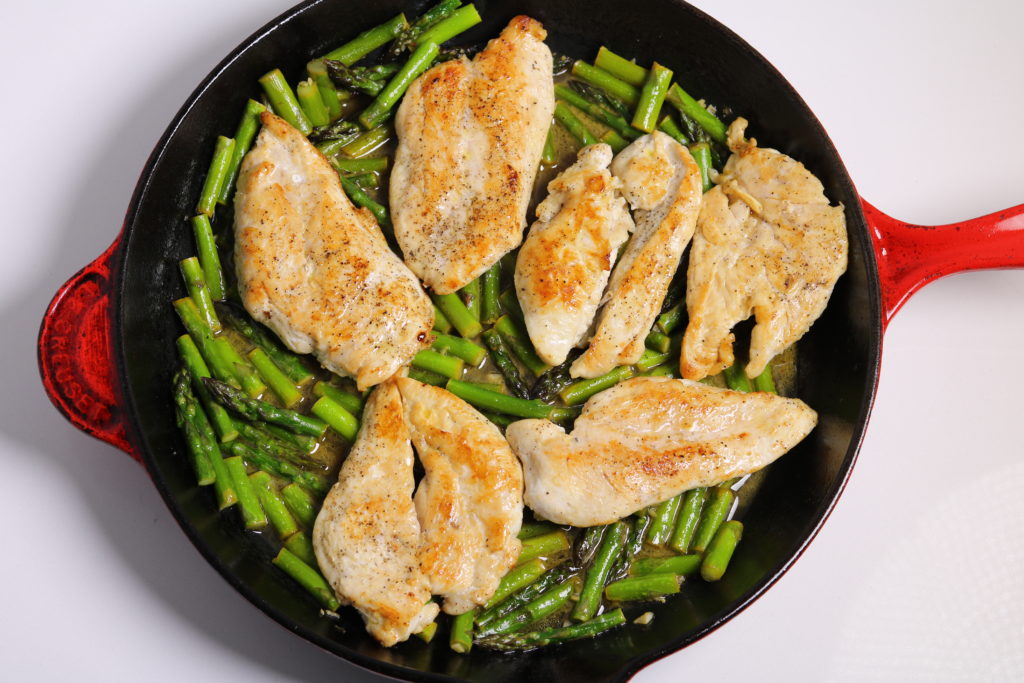 Winner winner chicken dinner.  It doesn't get much easier than this one-skillet chicken and asparagus.  Ready in under 30 minutes and made in just one pan, it is the epitome of an easy weeknight meal.  It also happens to be delicious too.  Enjoy!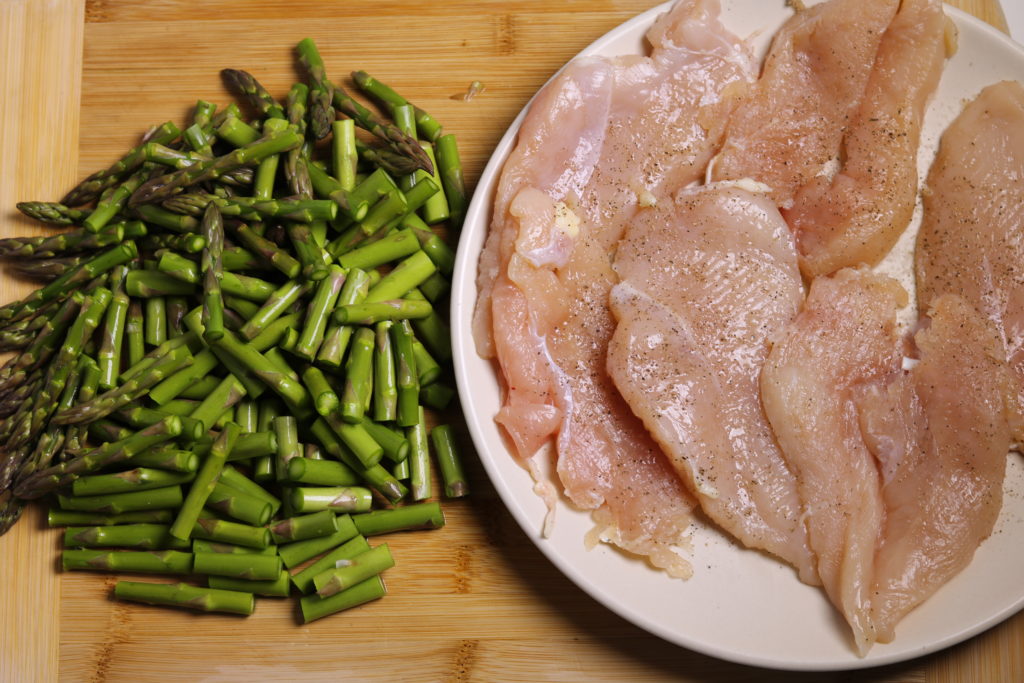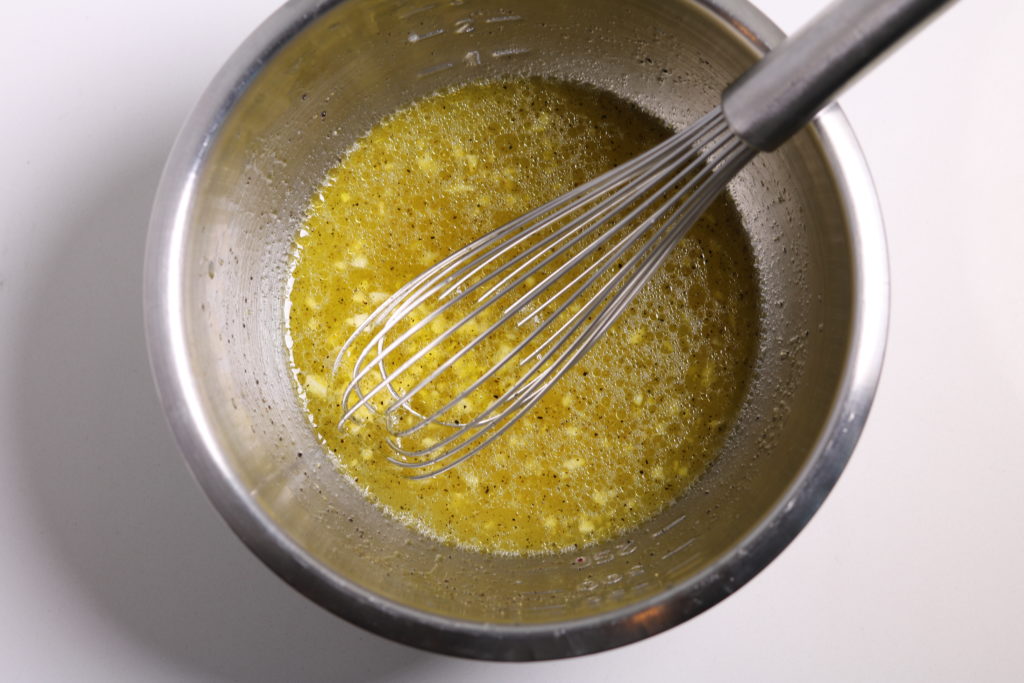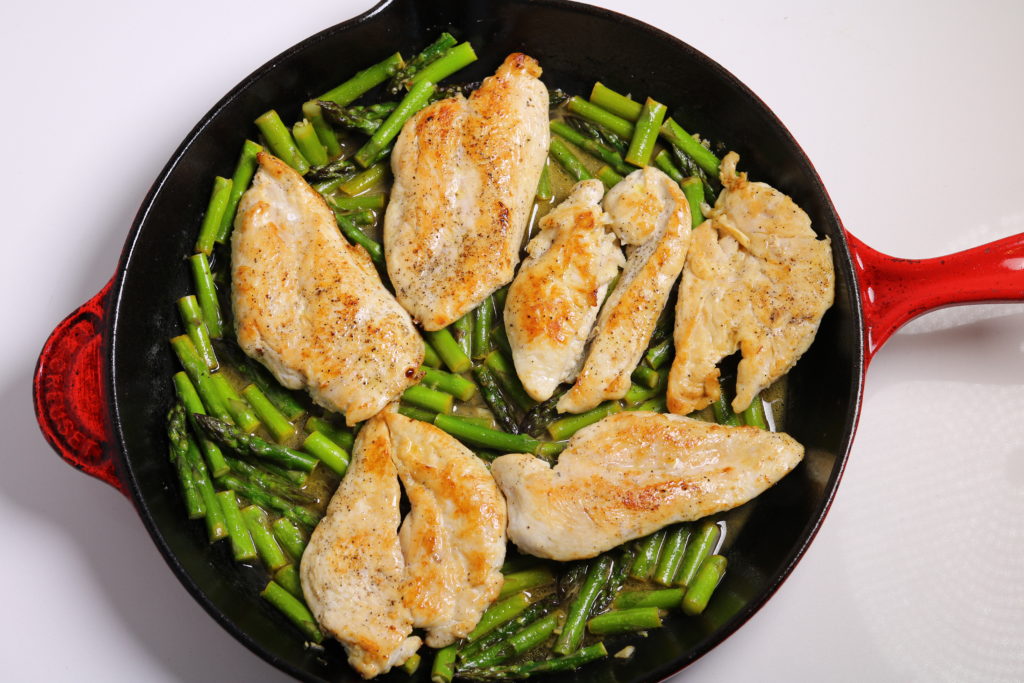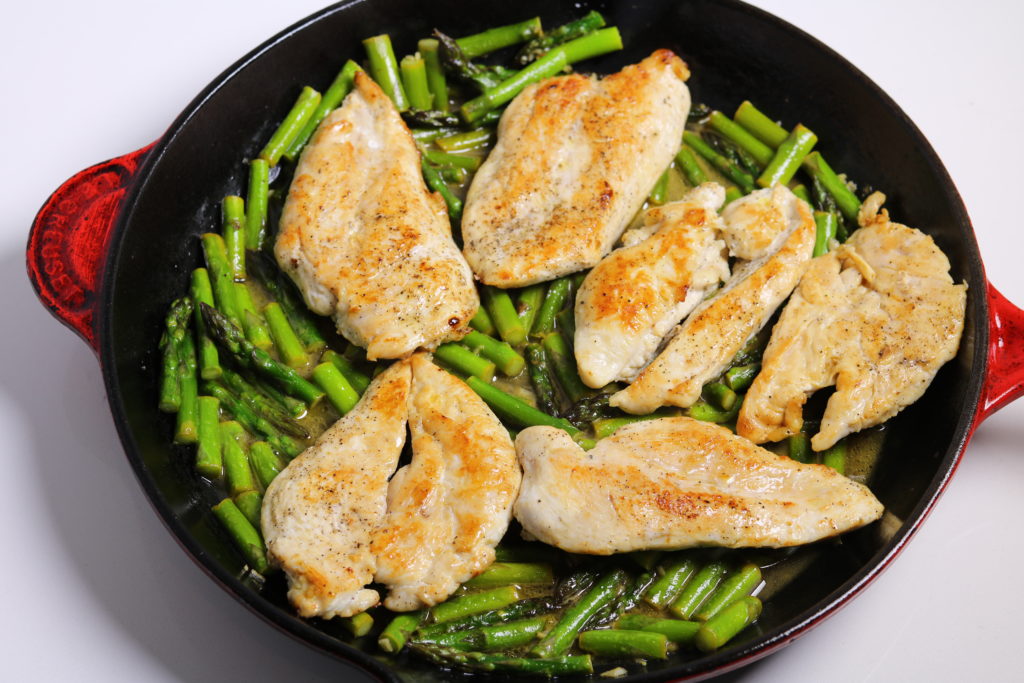 One-Skillet Lemon Chicken with Asparagus
Ingredients
1 pound boneless, skinless chicken breasts
2 tablespoons olive oil or butter
1 tsp salt
fresh ground pepper
1 bunch of asparagus, tough bottoms cut or broken off, and cut into 4ths
2 tablespoons lemon juice
2 tablespoons olive oil
2 cloves garlic, minced
1 tablespoon honey
½ teaspoon salt
fresh ground pepper
Instructions
Using a sharp knife, cut chicken breasts in half horizontally to make 2 thinner pieces (about ½ inch thick) rather than one thick piece. If they are still pretty thick, you can place then between two pieces of wax paper and pound them a little. Season both sides well with salt and pepper.
Heat butter or olive oil in a large skillet over medium heat. Add the chicken breasts and cook over medium-high heat for about 3-5 minutes on each side, until golden brown. When the chicken is cooked through, transfer to a plate.
Meanwhile, whisk together lemon juice, olive oil, garlic, honey, salt and pepper in a small bowl.
Pour mixture into skillet and add asparagus. Saute asparagus until tender, bright green and crisp, about 5 minutes.
Return chicken back to the pan for a couple minutes and serve.