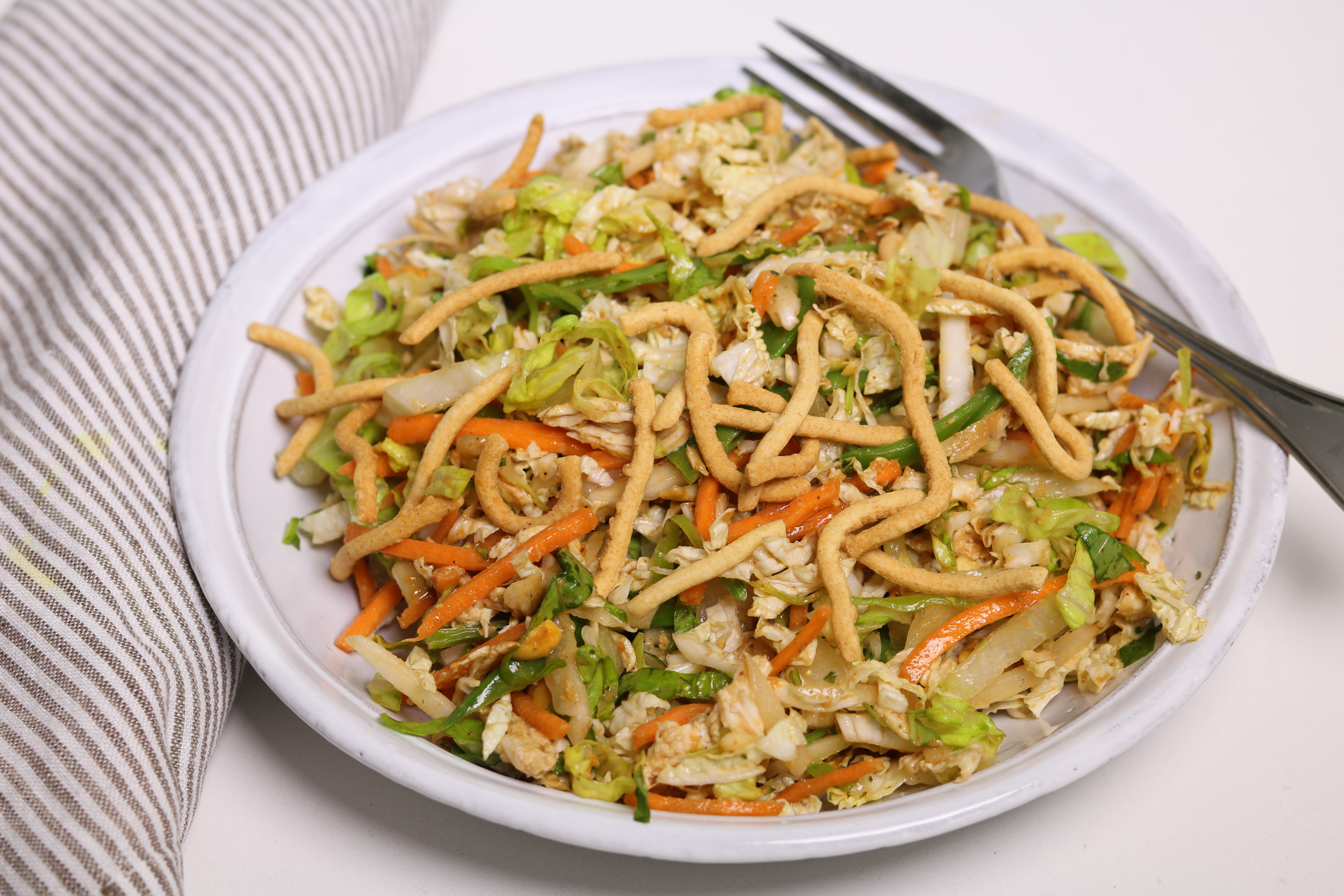 This is officially the LAST asian chicken salad recipe you will ever need.  It is crunchy, light, fresh and oh so tasty.  Make of shredded chicken (you can use practically ANY leftover chicken), chopped cabbage, romaine, carrots and snow peas all tossed with tangy sweet ginger Asian-style dressing with some crunch chow mien noodles on top. Believe it or not, the kids love it too! Enjoy!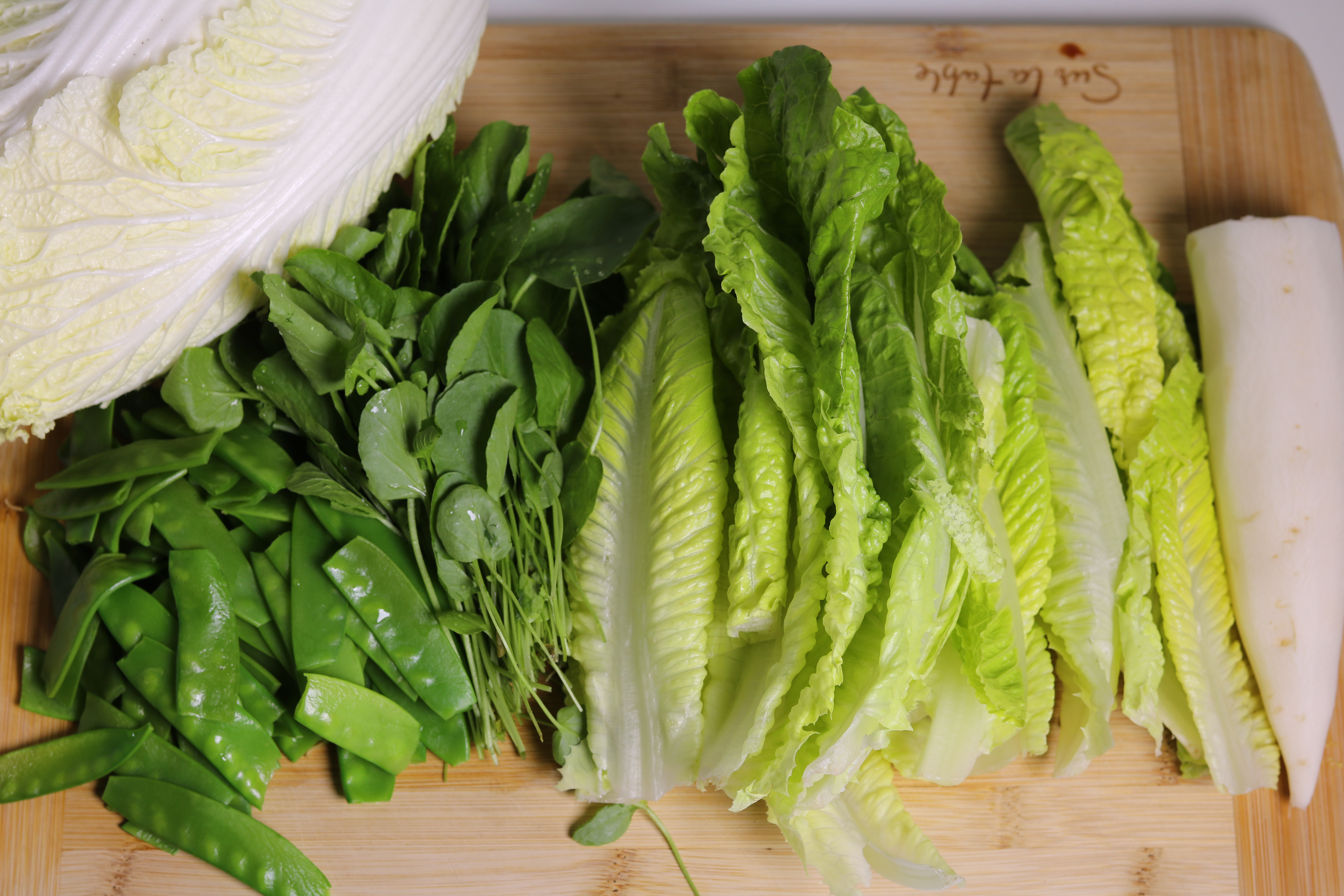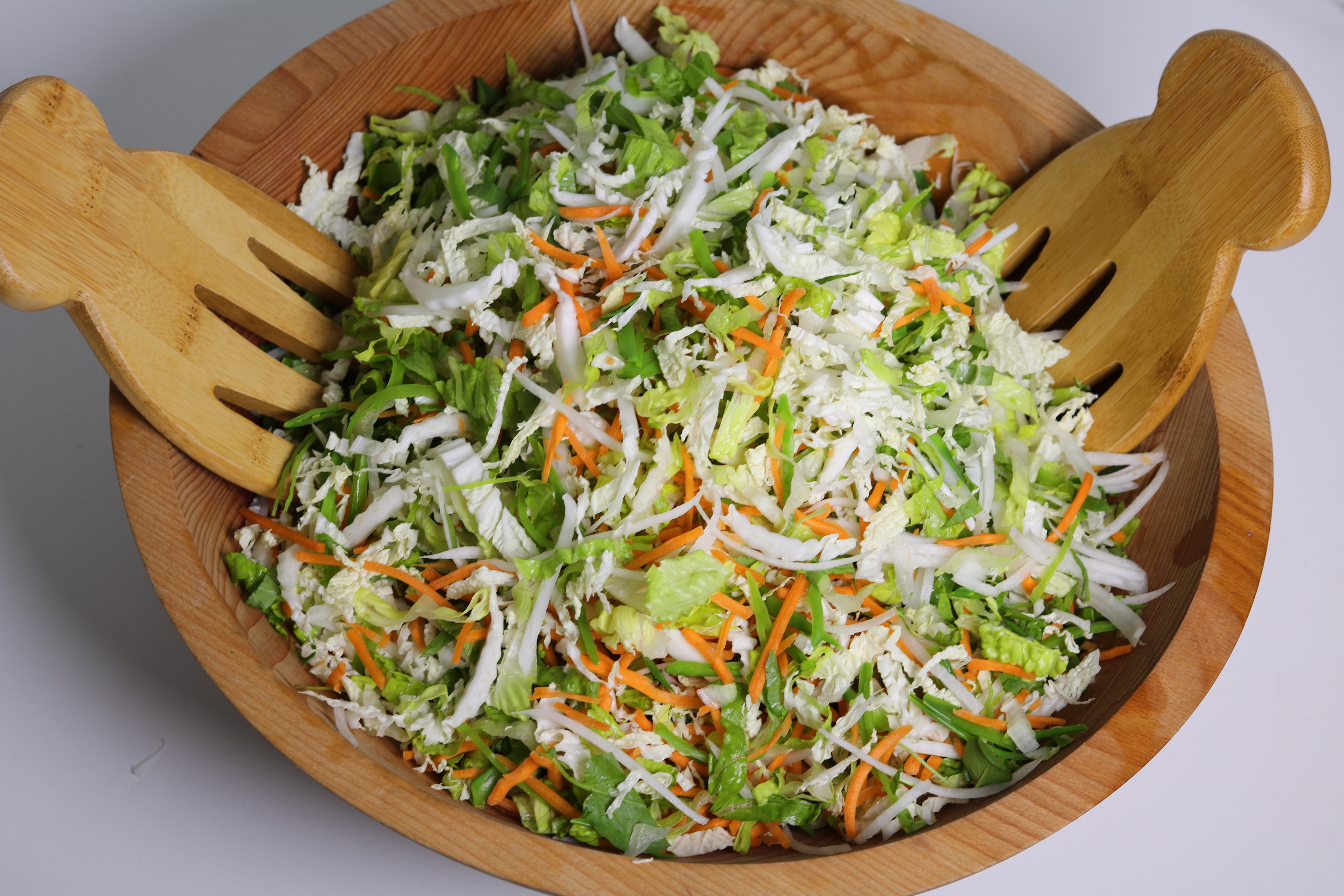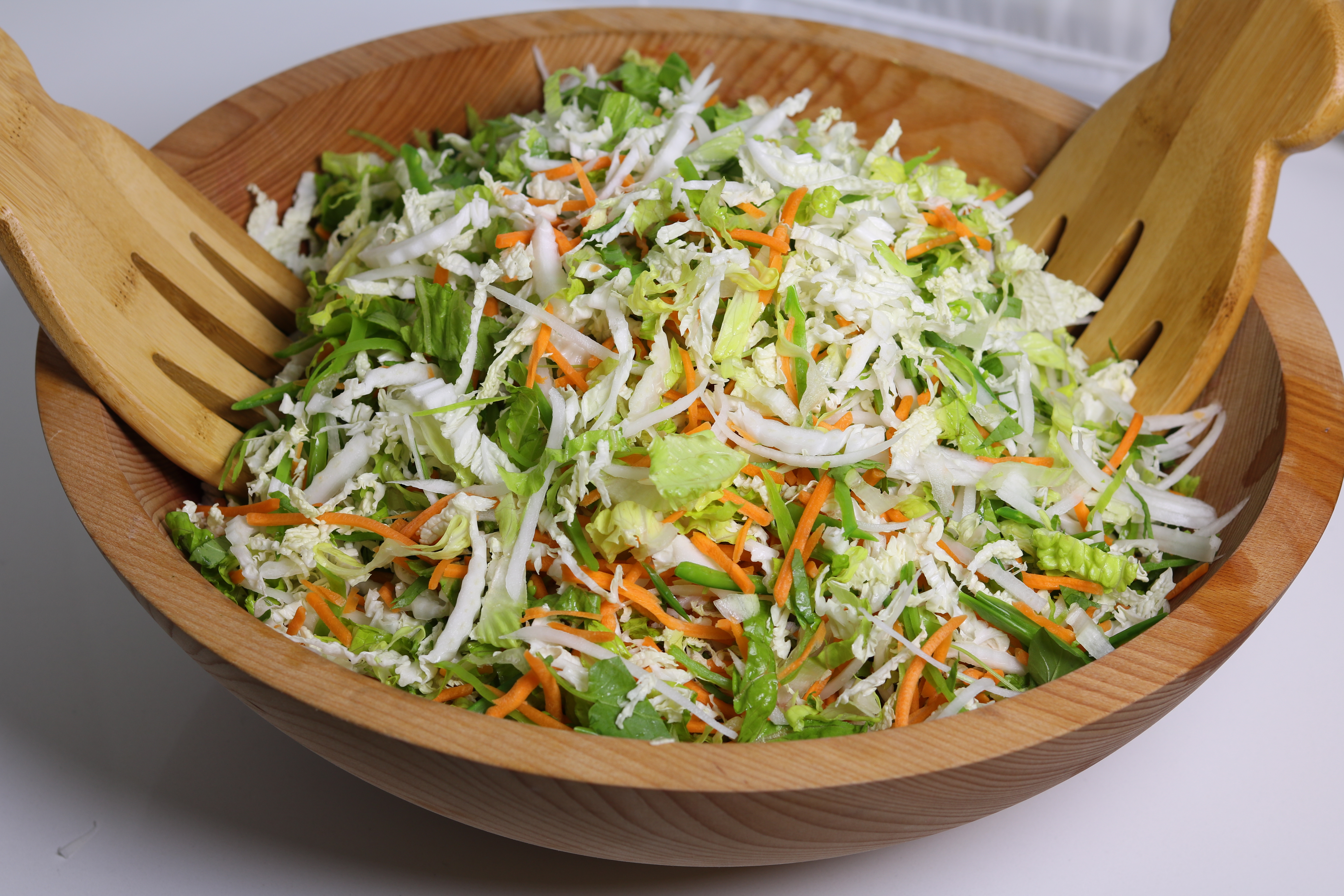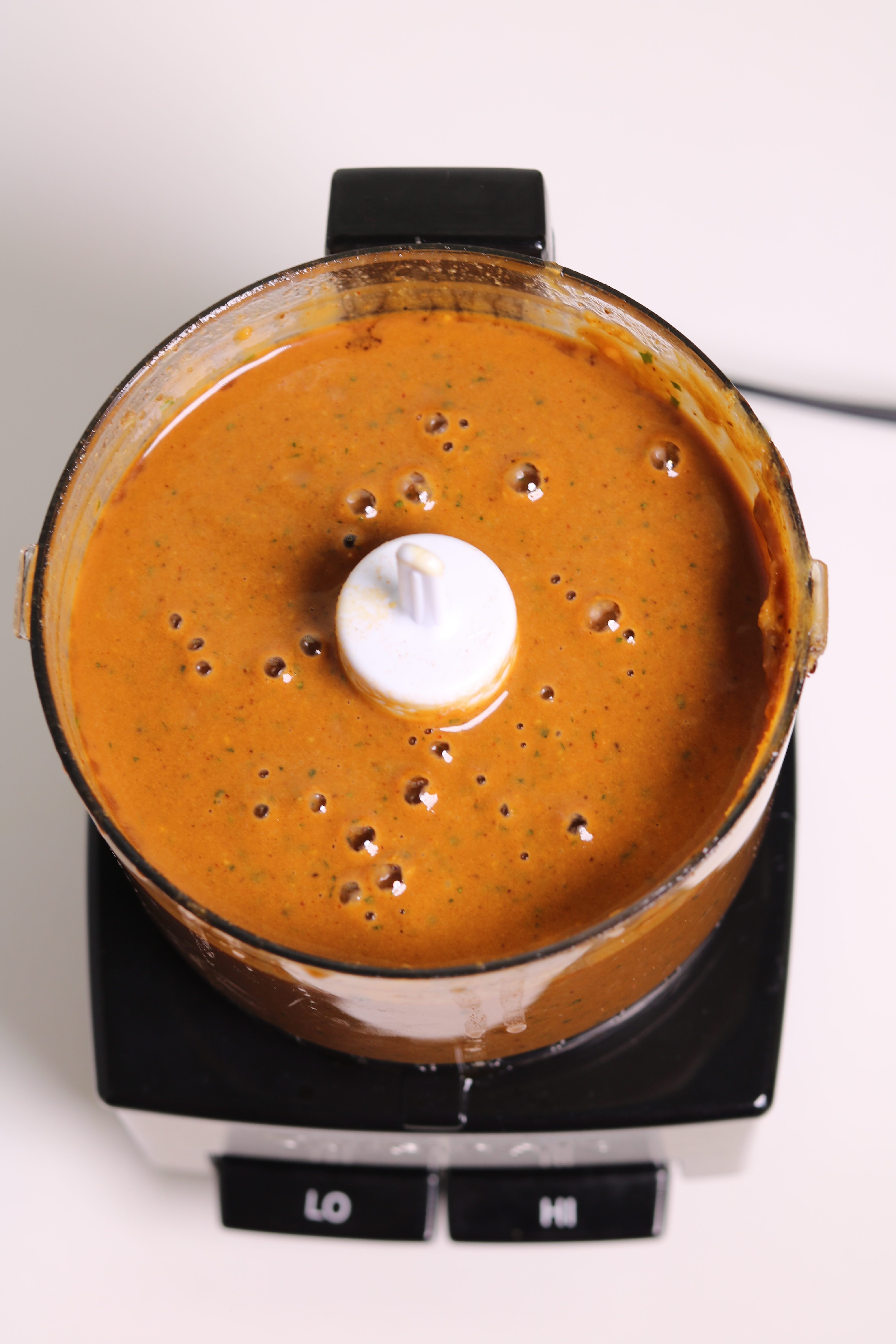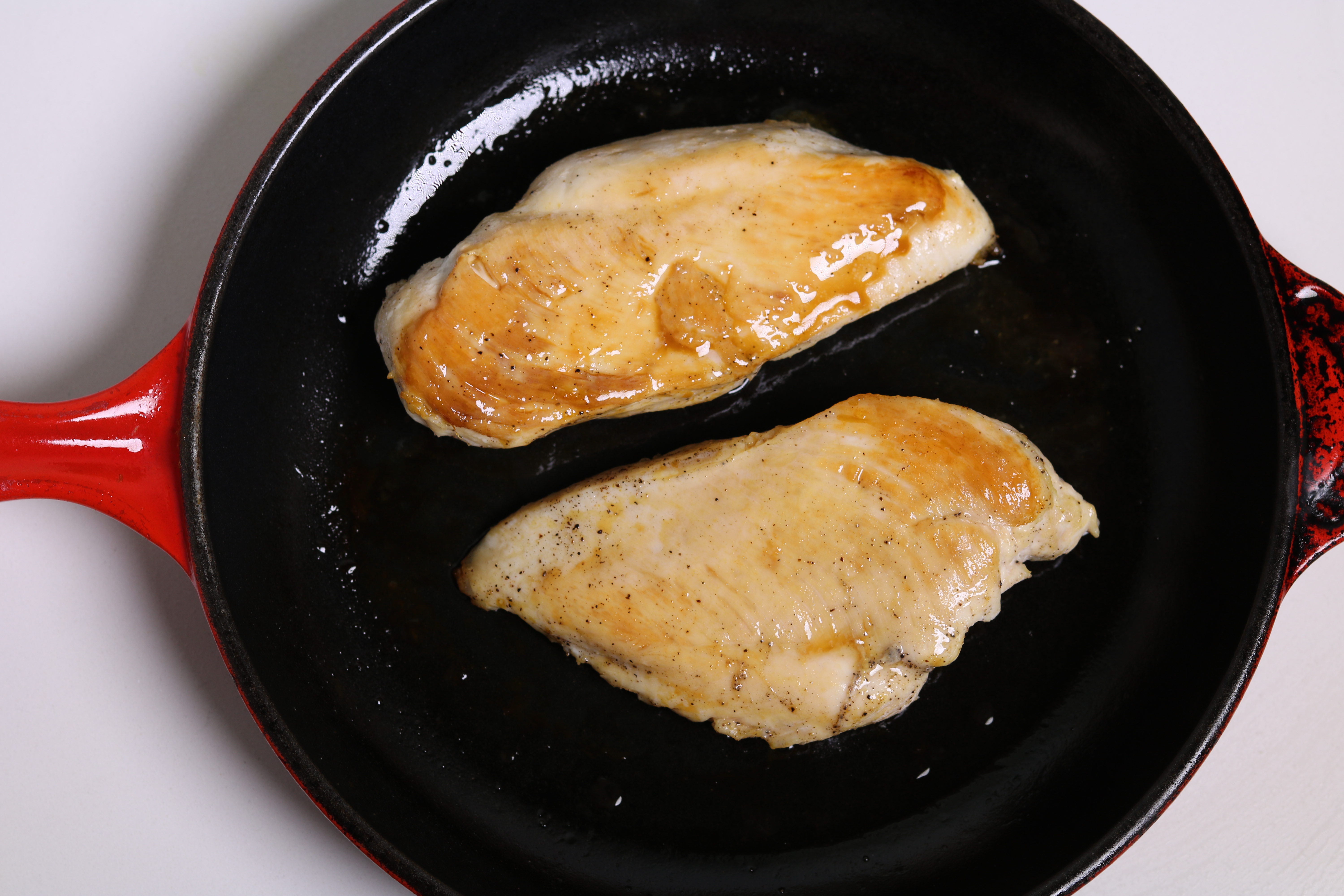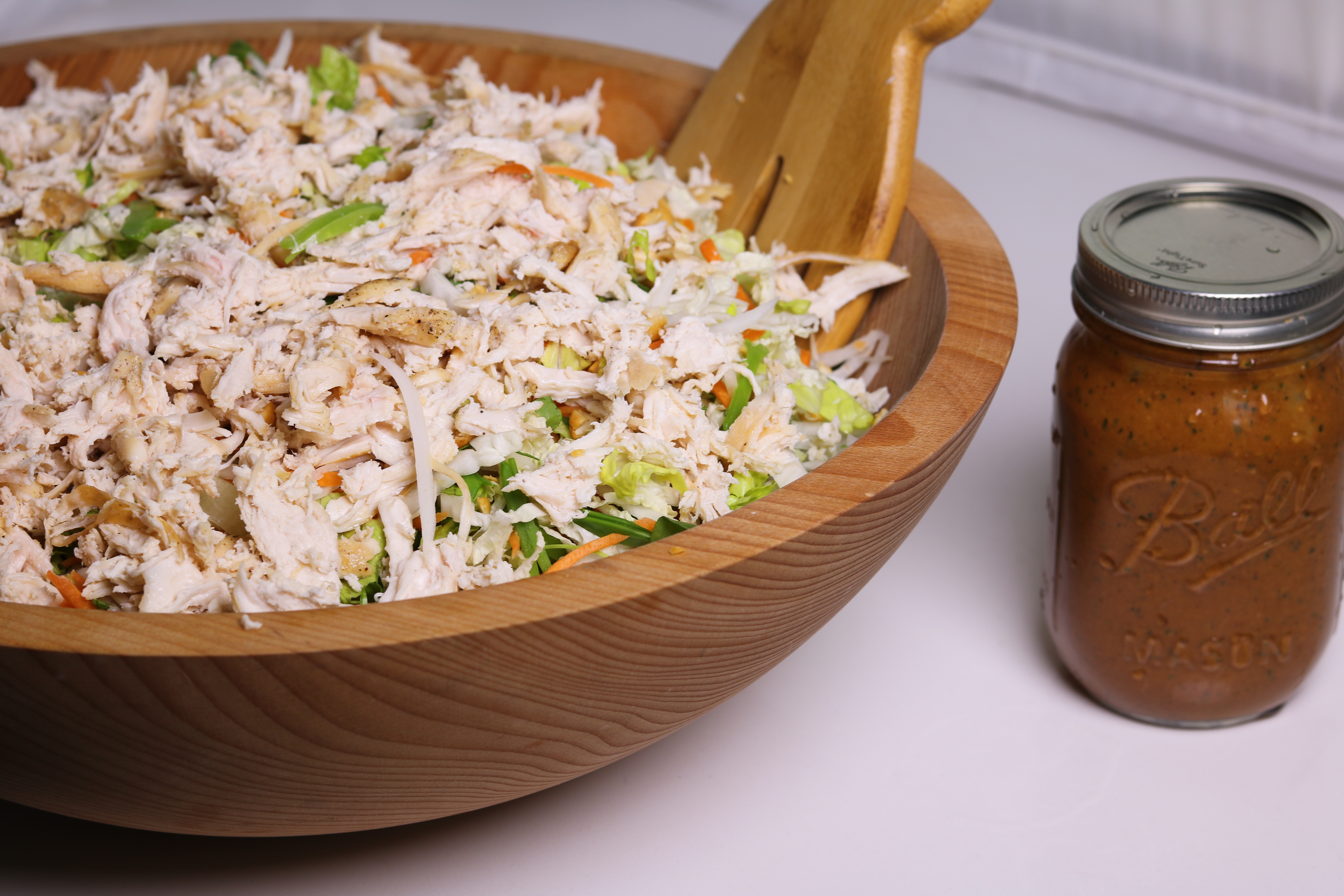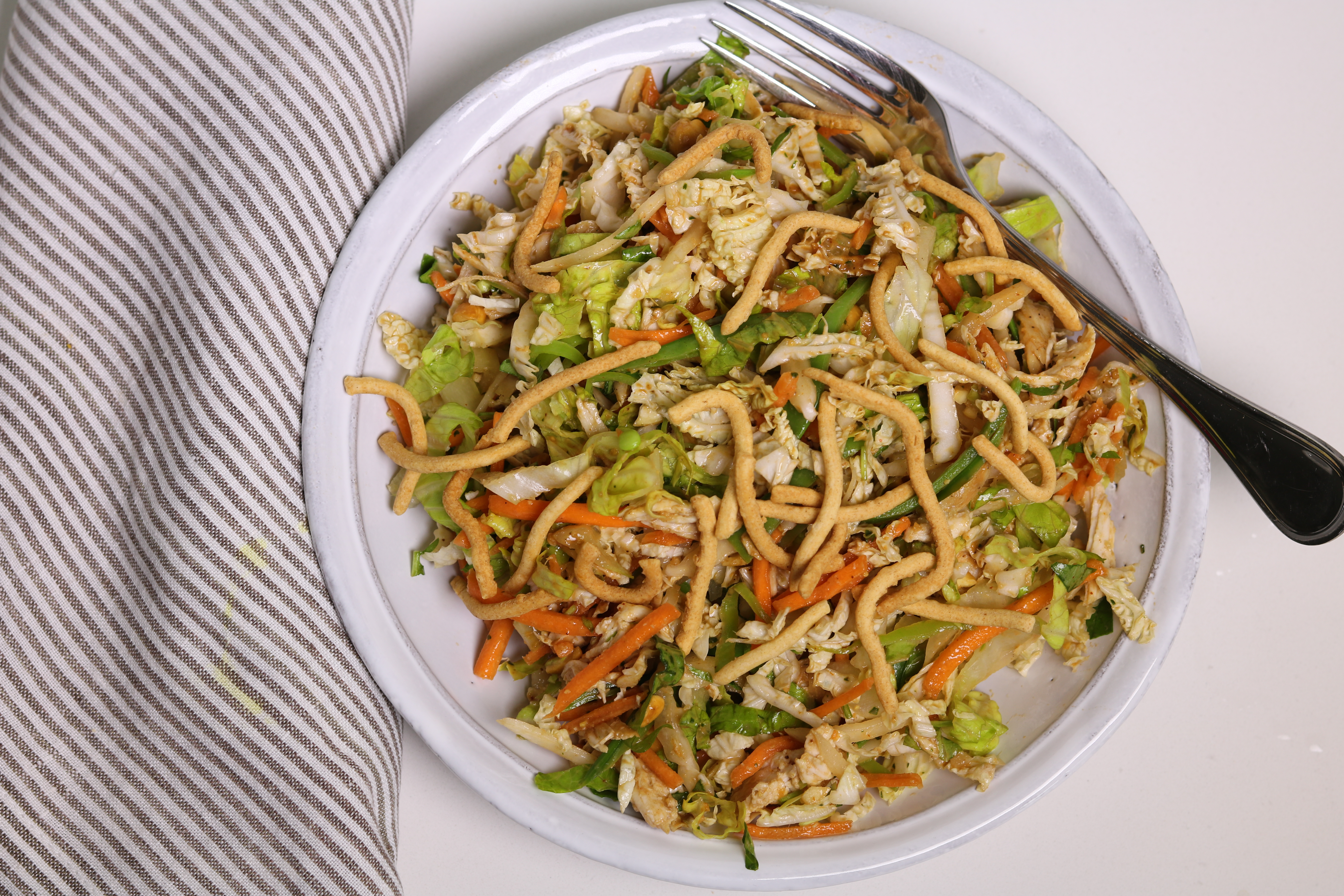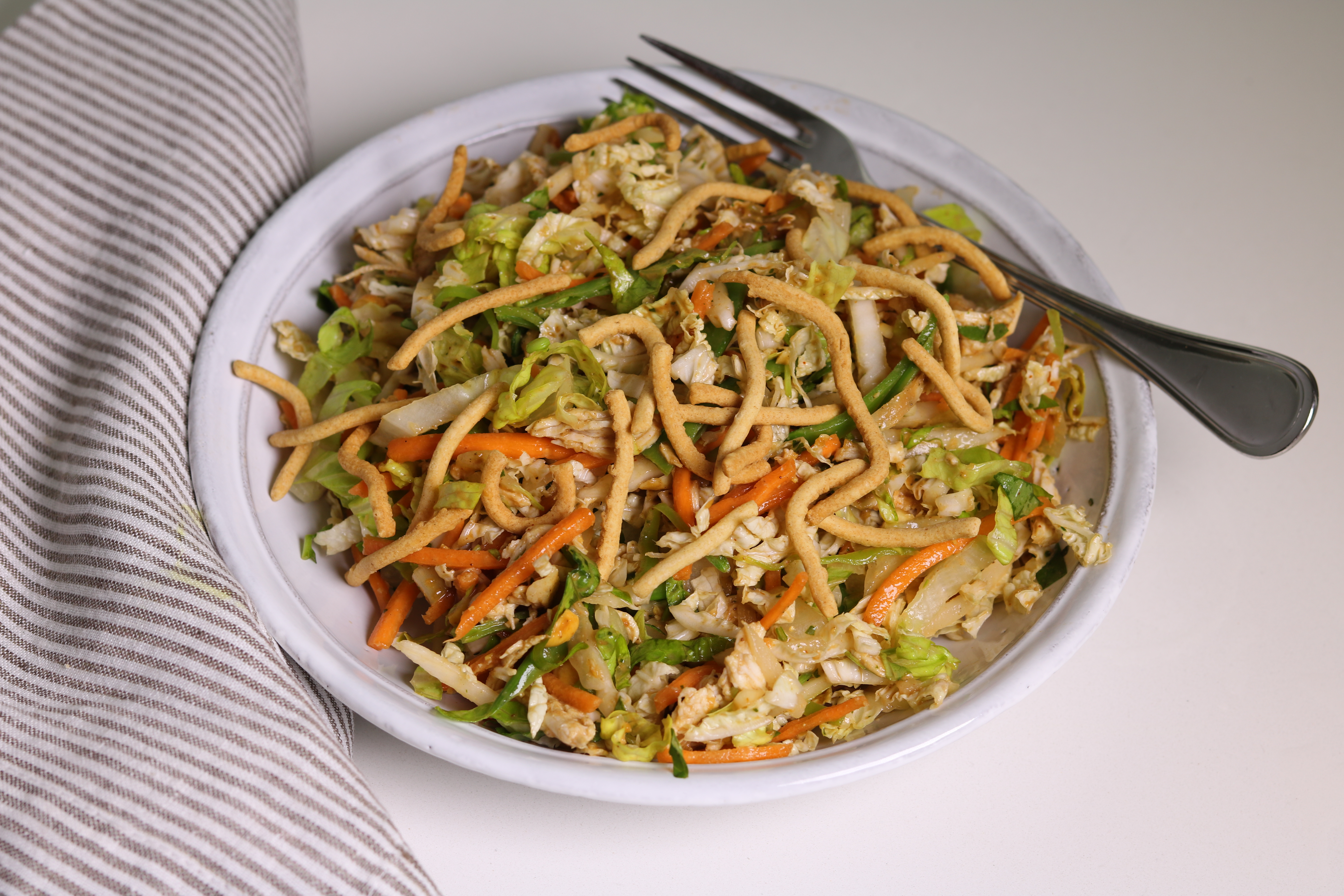 Asian Chicken Salad
Ingredients 
1 cup snow peas, blanched and julienned
1 head small napa cabbage, shredded
2 heads romaine, shredded
1 cup julienned carrots
1 cup julienned diakon radish
1/2 cup chopped cilantro
1 pound boneless, skinless chicken breasts
Salt
Fresh ground pepper
1 tablespoon peanut oil
2 teaspoons soy sauce
1/2 cup roasted and salted cashews, chopped
crispy rice noodles for topping
Dressing (from Recipe Tin Eats)
1 tablespoon 
toasted sesame oil
2
tablespoons 
canola oil
(or vegetable, grapeseed or peanut oil)
1-1/2 tablespoon Sriracha
3 tablespoons 
rice wine vinegar
2 tablespoons
water
(or lime juice)
1 tablespoon freshly grated 
ginger
Instructions:
Pre-heat oven to 350 degrees.
Season the chicken with salt and pepper.  Heat peanut oil in a 12-inch ovenproof skillet over medium heat.  When the pan is hot, add the chicken and lightly brown, about 3 minutes per side.  Transfer pan to the oven and bake for 10 minutes, until the chicken is cooked through.  Remove the pan from the oven and place on stovetop.  Drizzle the soy sauce over the hot chicken and turn so pieces are evenly coated.  Set aside until the chicken is cool enough to shred.
Meanwhile, place all dressing ingredients in a food processor and blend until well mixed and smooth.  Pour into glass jar and set aside.
When you are ready to assemble the salad, place cabbage, romaine, snow peas, carrots, cilantro and radish in a large salad bowl.  Top with cashews and shredded chicken and pour you desired amount of dressing and toss well.  Divide salad evenly among 6 plates and top with crunch rice noodles.  Serve immediately with extra dressing on the side.