This lovely, colorful fall chopped salad is ready in under 30 minutes and goes with anything.  When brussels sprouts show up at the market, I tend to make this salad weekly.  It is delicious and healthy with fresh bitter greens, sweet cranberries, creamy cheese and crunchy almonds all tossed with a simple lemon olive oil dressing.  If you don't have a handheld mandolin, I suggest you buy one……Enjoy!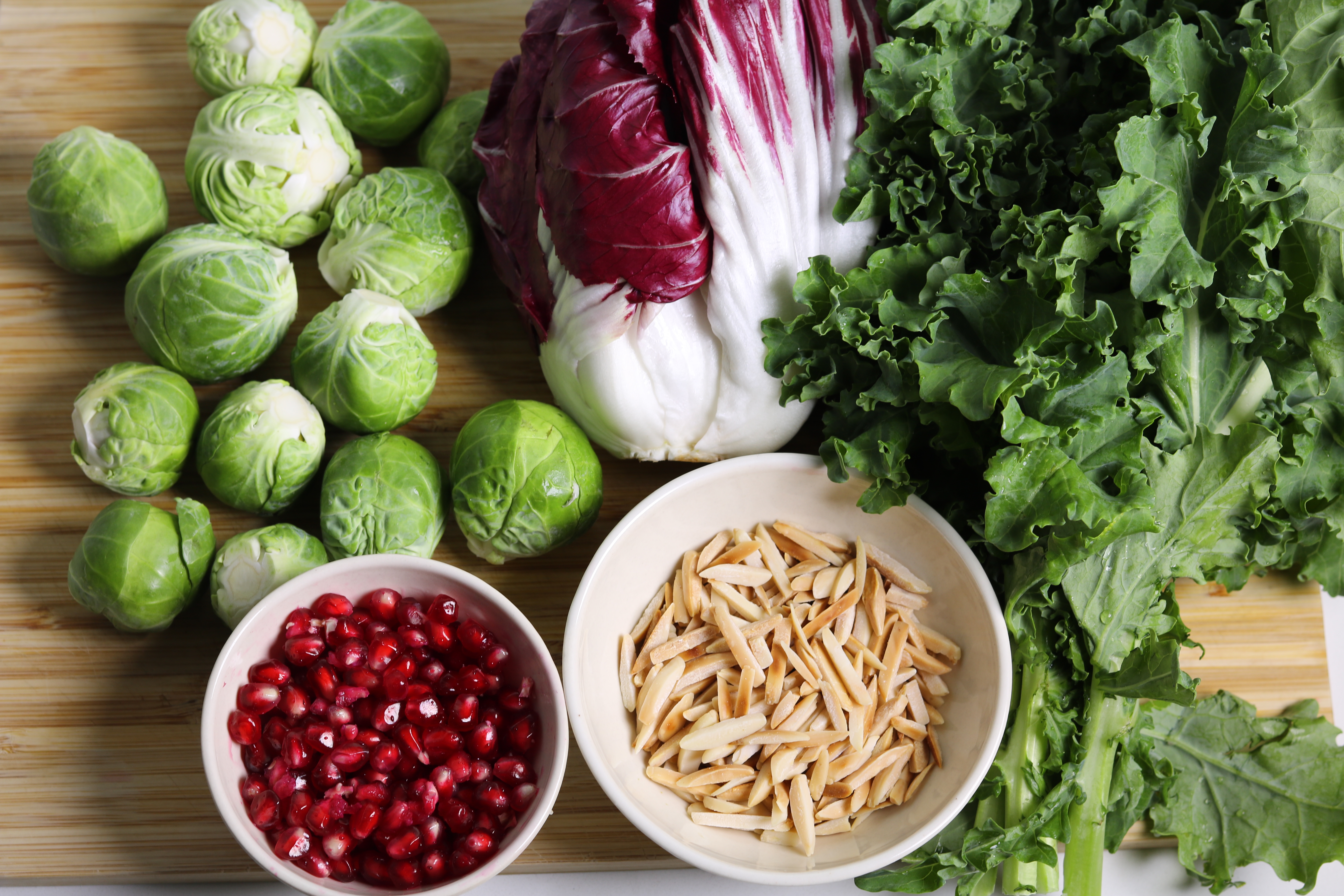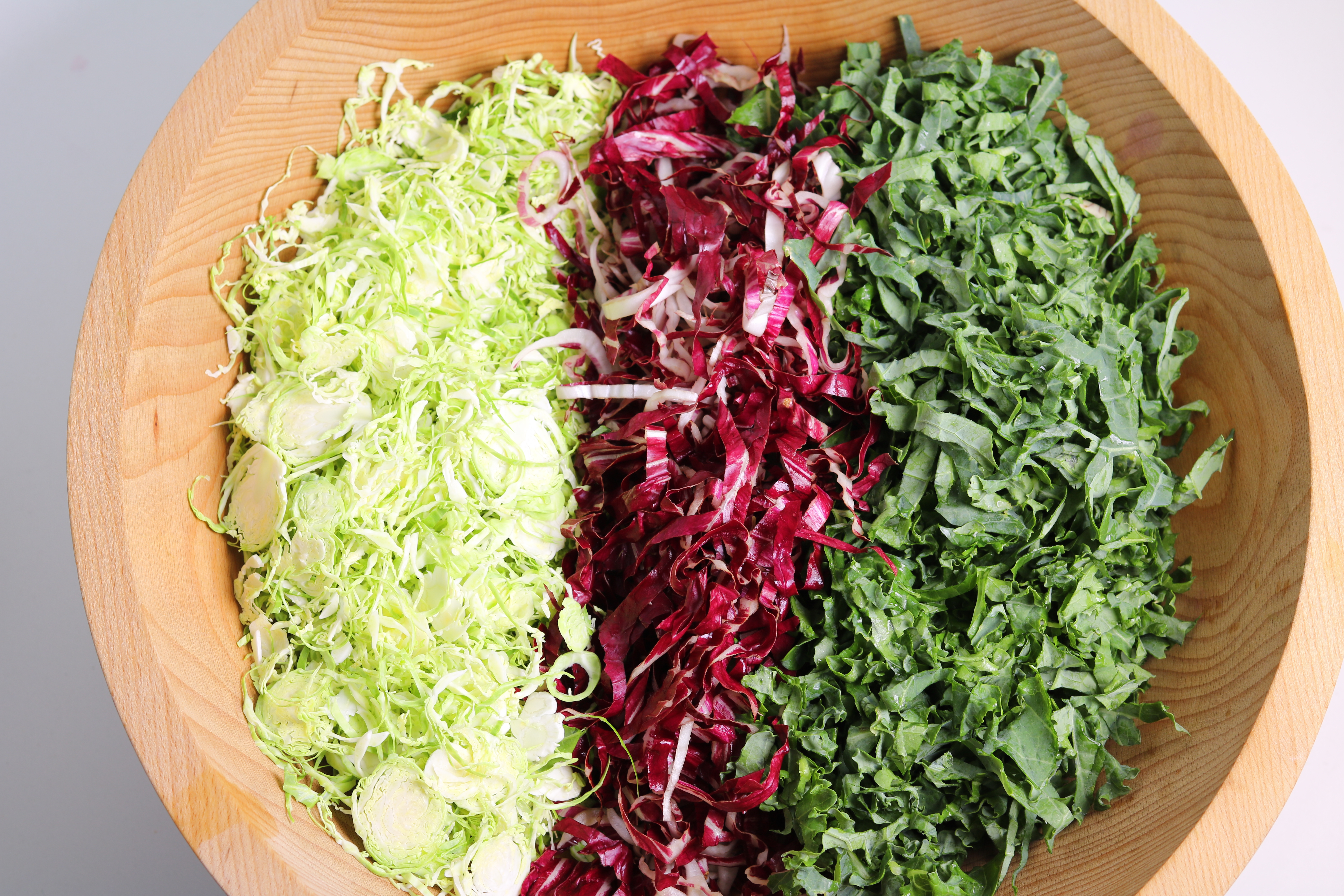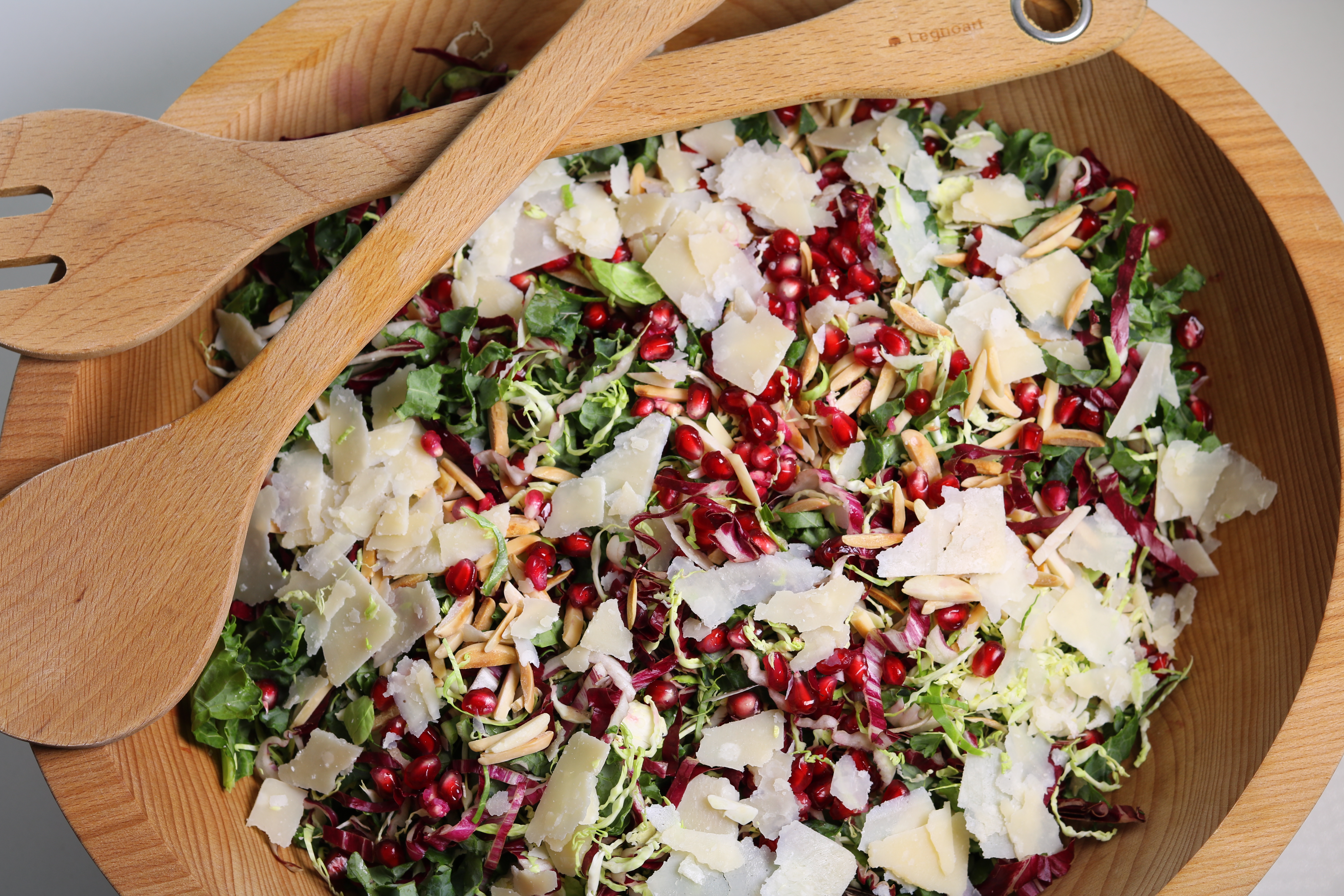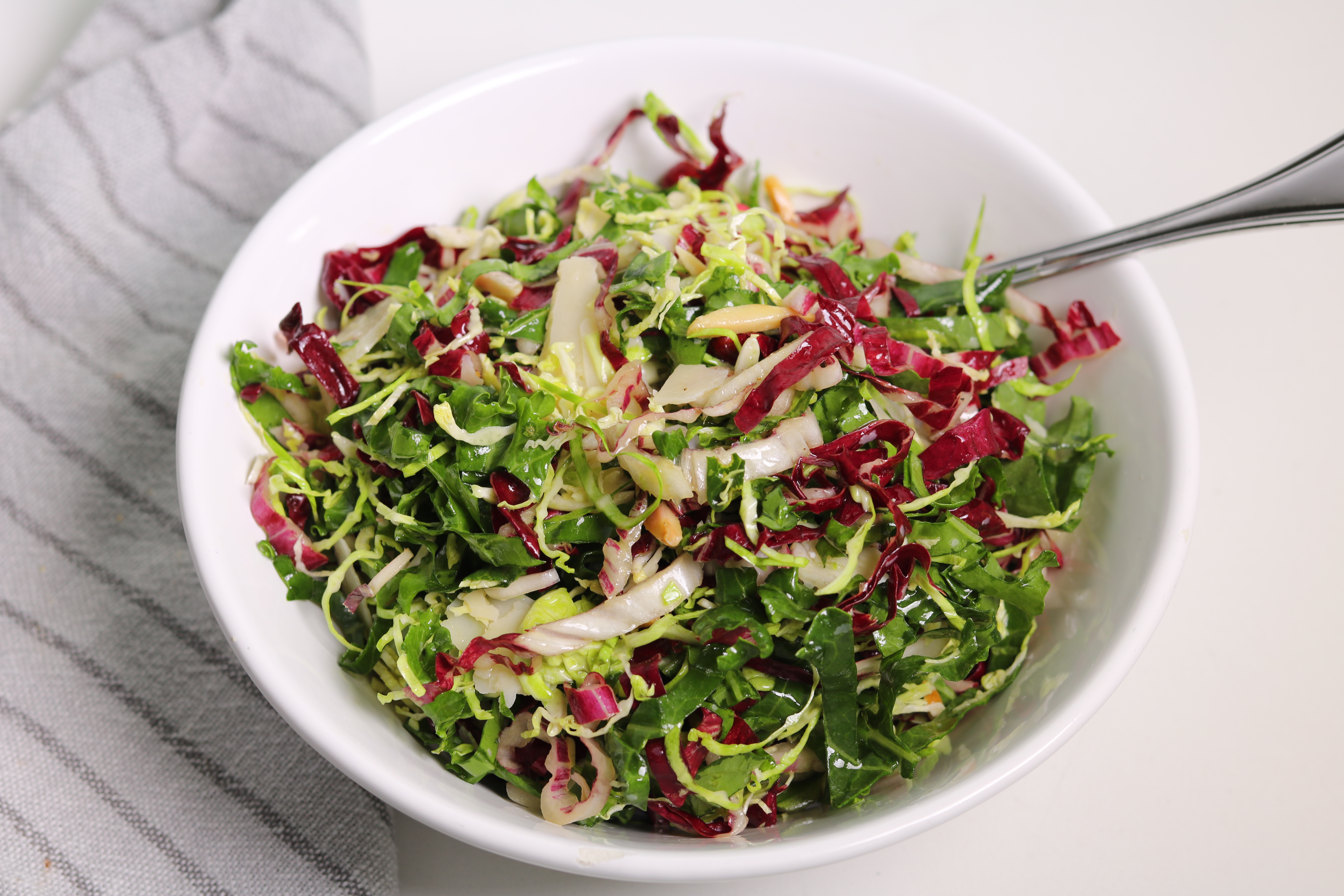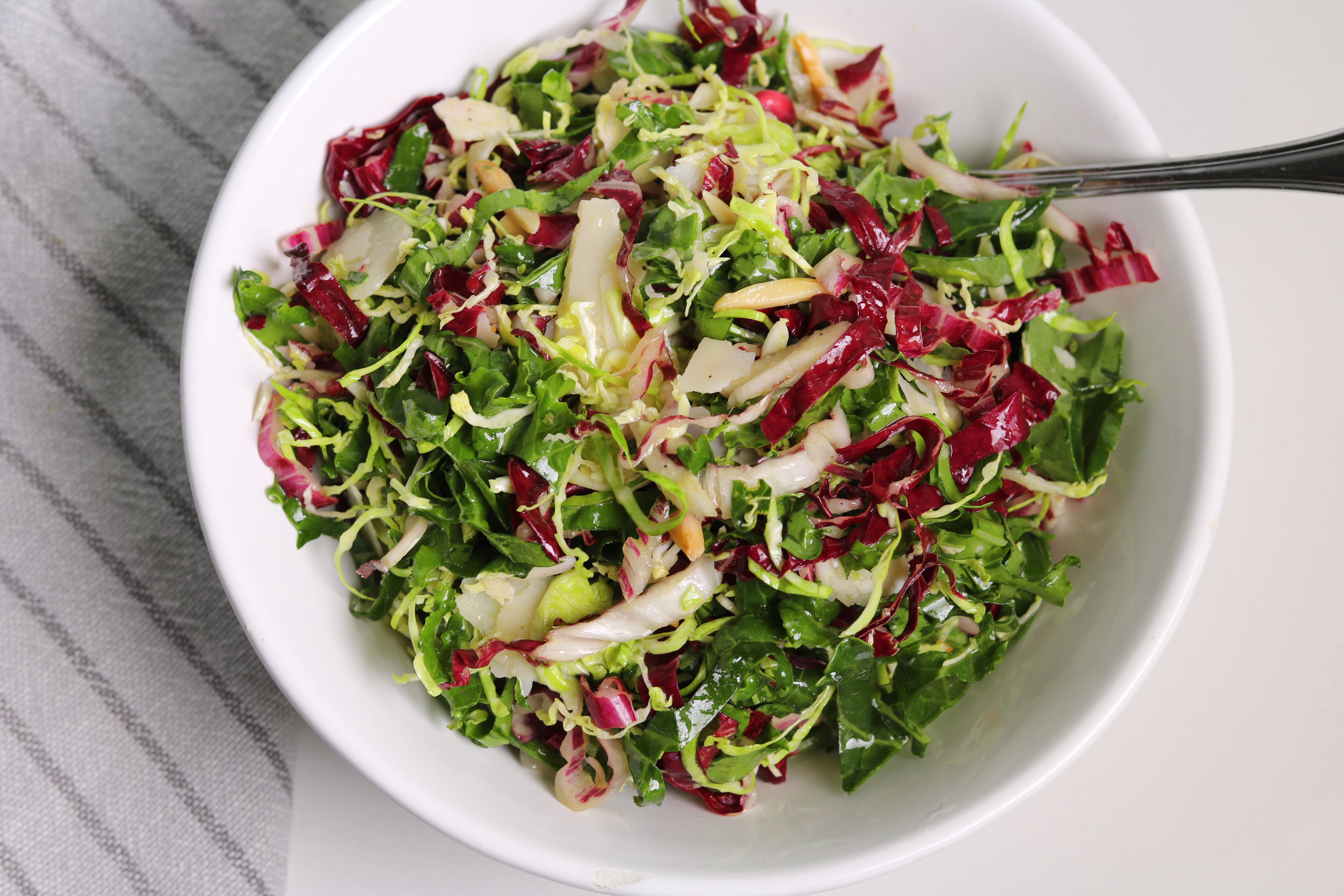 Fall Chopped Salad
Ingredients
1 head radicchio, outer leaves removed and thinly sliced
½ pound brussels sprouts, trimmed and outer leaves removed and thinly sliced
½ head Russian kale, stems removed and leaves thinly sliced
½ cup slivered almonds, toasted
½ cup shaved parmesan
½ cup dried cranberries or ½ cup pomegranate seeds
Dressing:
¼ cup lemon juice
½ cup olive oil
salt and pepper
Instructions
Place the nuts in a dry skillet in an even layer over medium heat. Cook, shaking the skillet frequently to stir the nuts until they are golden brown and aromatic. They can easy burn so make sure you watch carefully. Transfer them to a plate to cool.
Using a hand-held mandolin or sharp knife, thinly slice the brussels sprouts and radicchio and place in a large salad bowl.
Hand-cut the kale leaves into thin strips and add to the salad bowl.
Add cheese, fruit and cooled nuts.
Whisk together lemon juice and olive oil and toss salad. Season with salt and pepper.