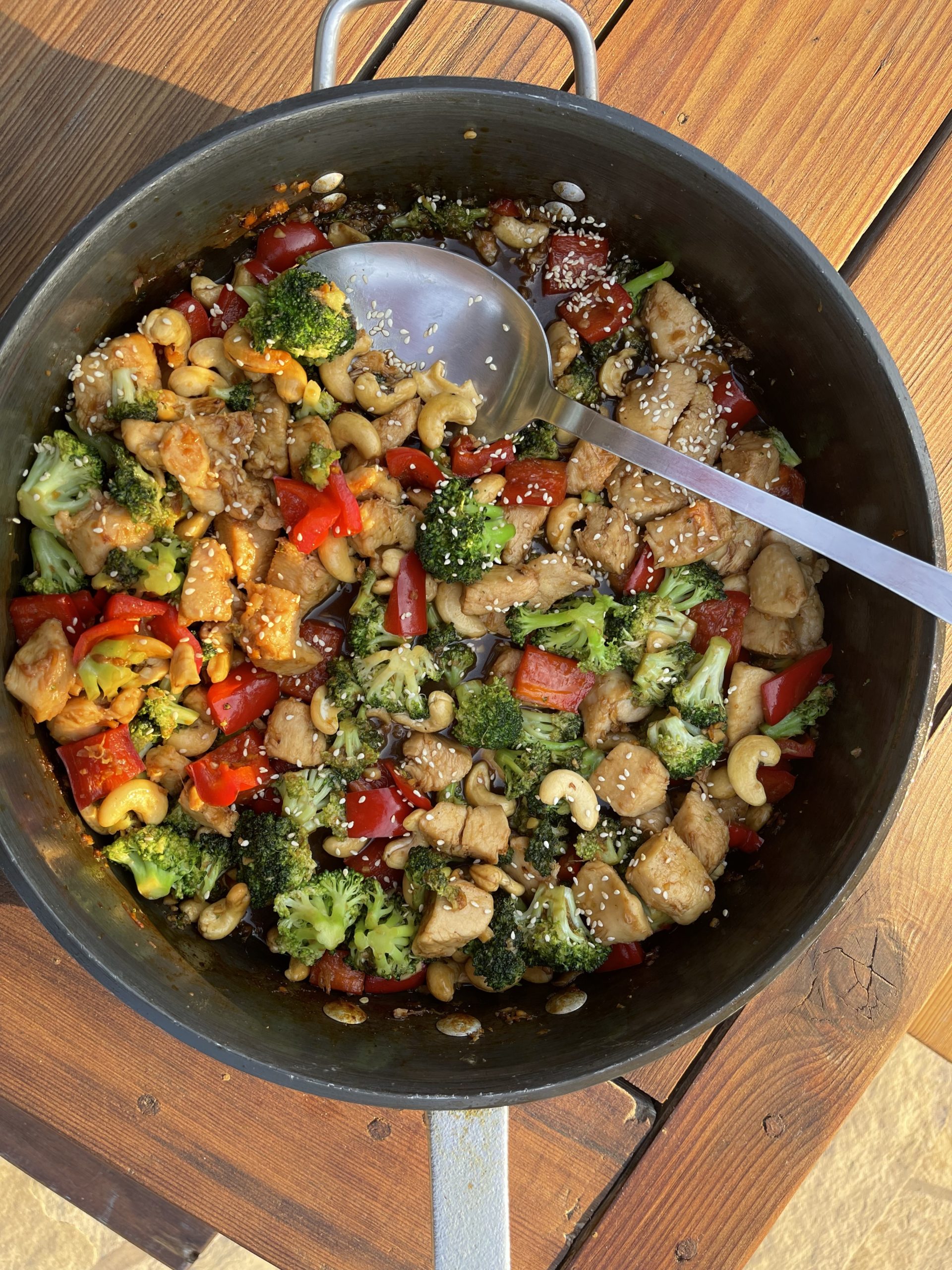 Cashew Chicken Stir-Fry by Tasty
Cashew Chicken Stir-Fry by Tasty Author: Kahnita Wilkerson Serves: 4 servings
Ingredients
6 tablespoons soy sauce
1 tablespoon hoisin sauce
1 tablespoon rice vinegar
2 tablespoons honey
1 teaspoon sesame oil
½ tablespoon ginger, minced
2 cloves garlic, minced
1lb chicken breast, cut into 1-inch (2½ cm) pieces
salt, to taste
pepper, to taste
1 tablespoon cornstarch
1 tablespoon sesame oil
4 cups broccoli floret
1 red bell pepper, cut into 1-inch (2½ cm) pieces
¾ cup raw cashew
White or brown Rice, to serve
Instructions
In a medium bowl, combine the soy sauce, hoisin sauce, rice vinegar, honey, sesame oil, ginger, and garlic. Set aside.
In a medium bowl, season the chicken with salt, pepper, and cornstarch.
Heat a 9.5" fry pan over medium-high heat and add sesame oil.
Add the chicken and cook for 5-6 minutes, or until the chicken begins to brown.
Remove chicken and set aside in a separate bowl.
Add the broccoli and bell peppers, and cook for 2-3 minutes.
Add the chicken, cashews and sauce. Stir together and allow sauce to thicken.
Remove from heat and serve over white or brown rice.
Enjoy!