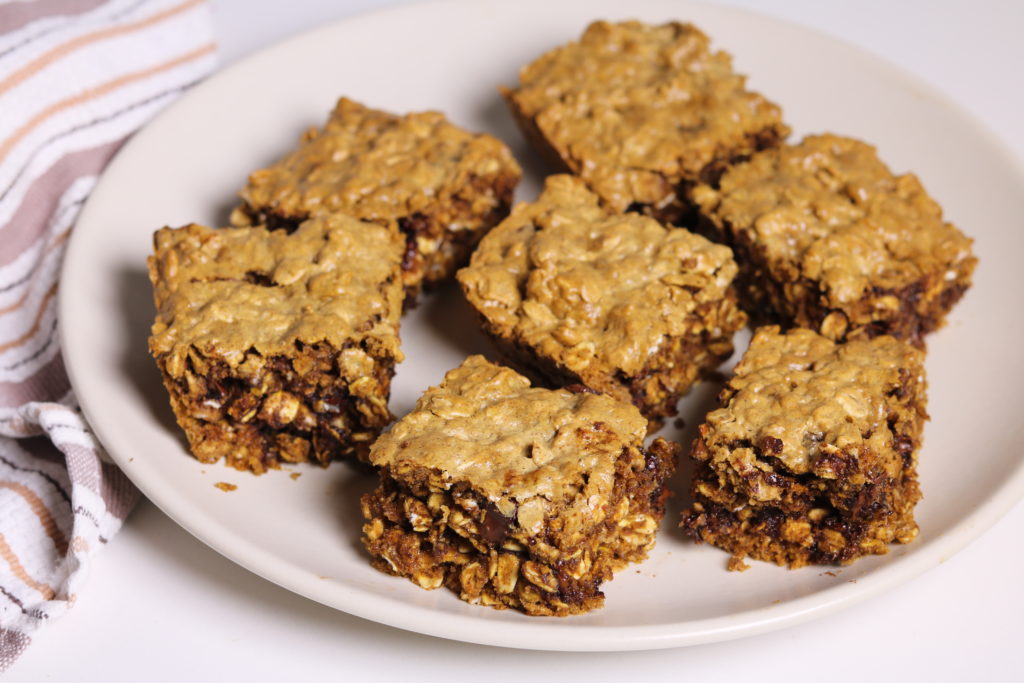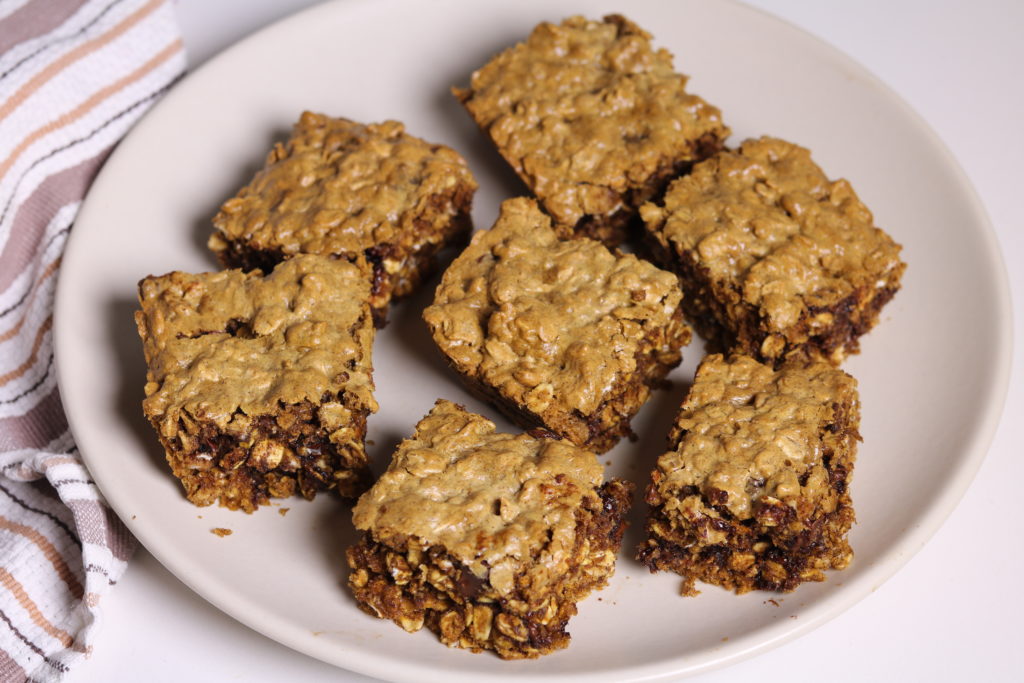 I actually found this recipe in my VITAMIX "Create" Cookbook. Super good for a quick breakfast (kids LOVE them) or great for a pre-work out snack. I tweaked the recipe and here is my version. You can easily use an electric mixer if you don't have a vitamix.  Enjoy!
Monster Breakfast Bars
Ingredients
Topping:
½ cup butter, melted
1 cups creamy peanut or almond butter
3 large eggs
¾ cup maple syrup
2 teaspoons vanilla
Oat mixture:
2 teaspoons baking soda
¾ teaspoons sea salt
1½ t cinnamon
3½ cup rolled oats
Extras: (feel free to add/omit ingredients)
1 cup dried raisins, cranberries or cherries
1 cup flaked coconut
½ cup chocolate chips
Instructions
Preheat over to 350 degrees. Grease a 12 in x 8 in baking pan and set aside.
Place all topping ingredients in the Vitamix (if using) or an electric mixer. Mix on low until smooth.
Meanwhile, in a large-sized mixing bowl stir together oat mixture ingredients. poor topping mixture over oat mixture, mixing well with a wooden spoon. The mixture should be very thick.
Stir in fruit, chocolate, and/or coconut, mix well. pour into prepared pan and spread even on top
Bake for 25-30 minutes or lightly browned on the edges.
Cool completely and cut into desired bar size.