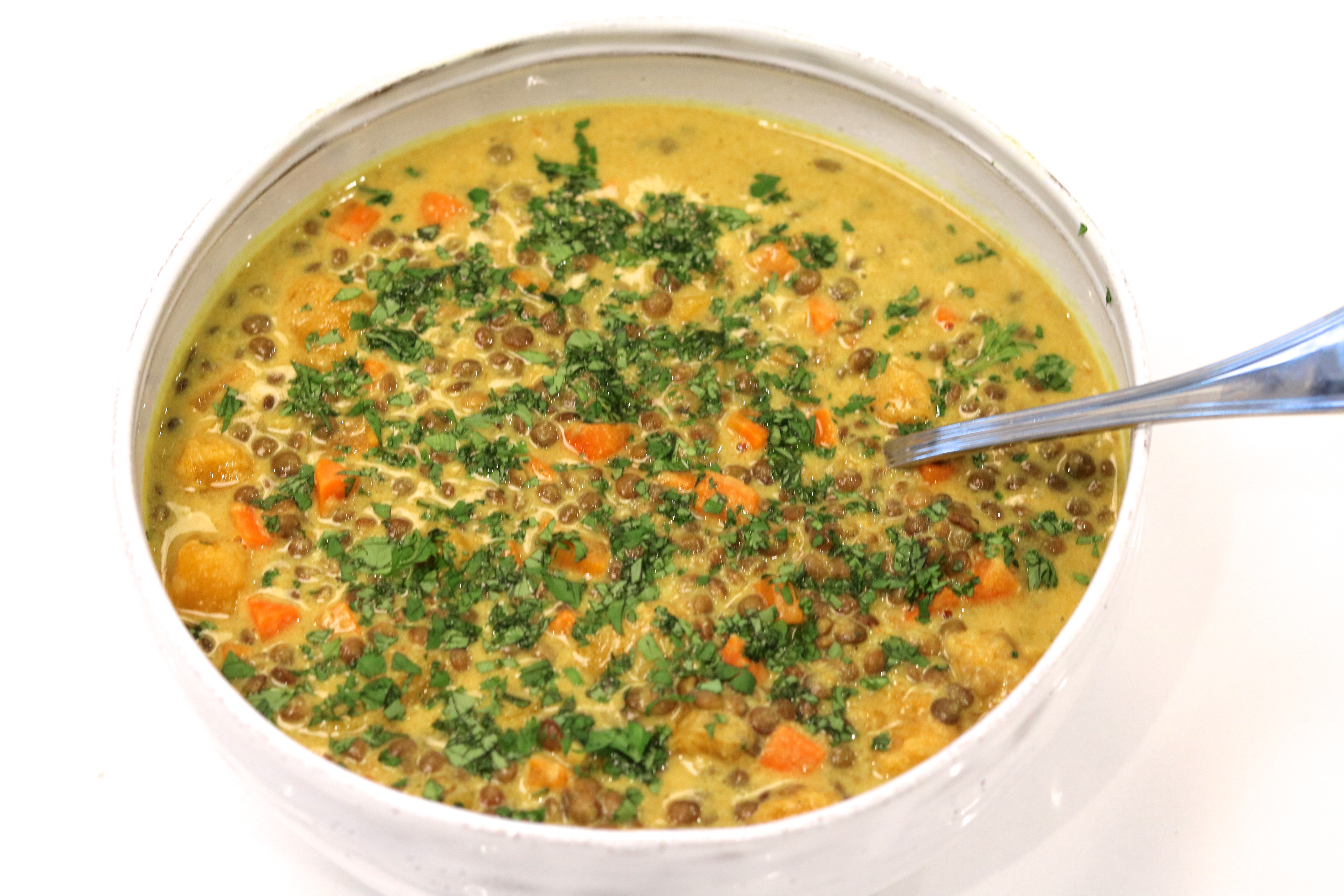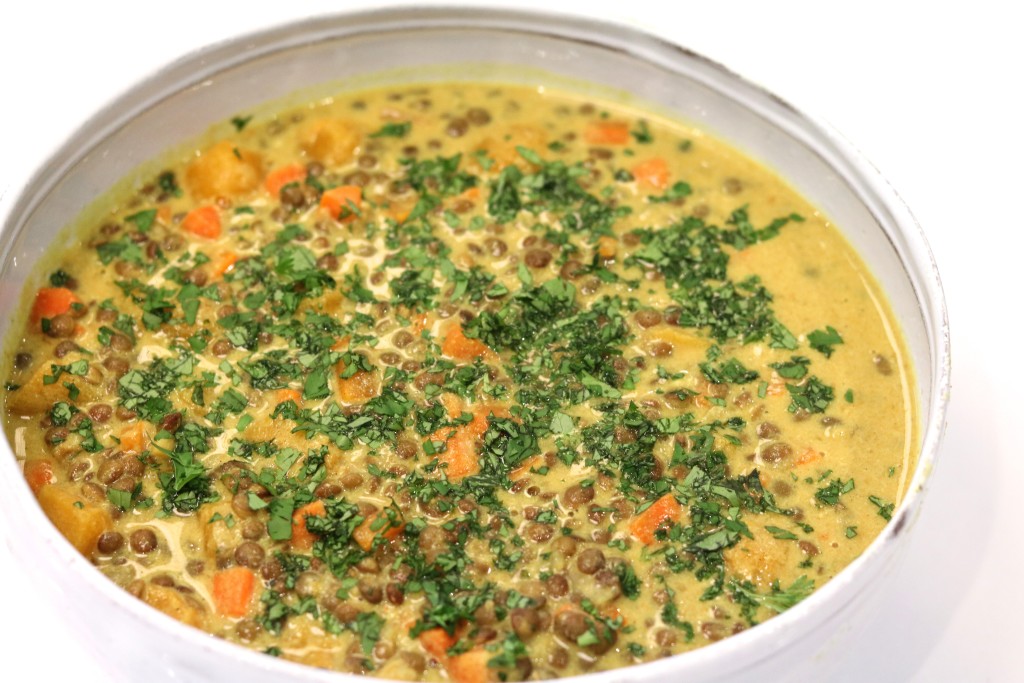 The second week of December calls for a good, weeknight vegetarian curry.  Although I really should be making potato latkes for Hanukkah, I am craving soups and stews.  With the Christmas madness revving up, it is a welcome break to stay in and recharge with this warm and comforting curry.  With parties, lunches and lots of running around, it is very important to eat as healthy as possible during this stressful time.  It will help sustain your energy and keep you from crashing after the holidays.  So, if you don't have plans tonight, stay in, put on some christmas music or light the Hanukkah lights and make this delicious lentil curry.  Your body will thank you.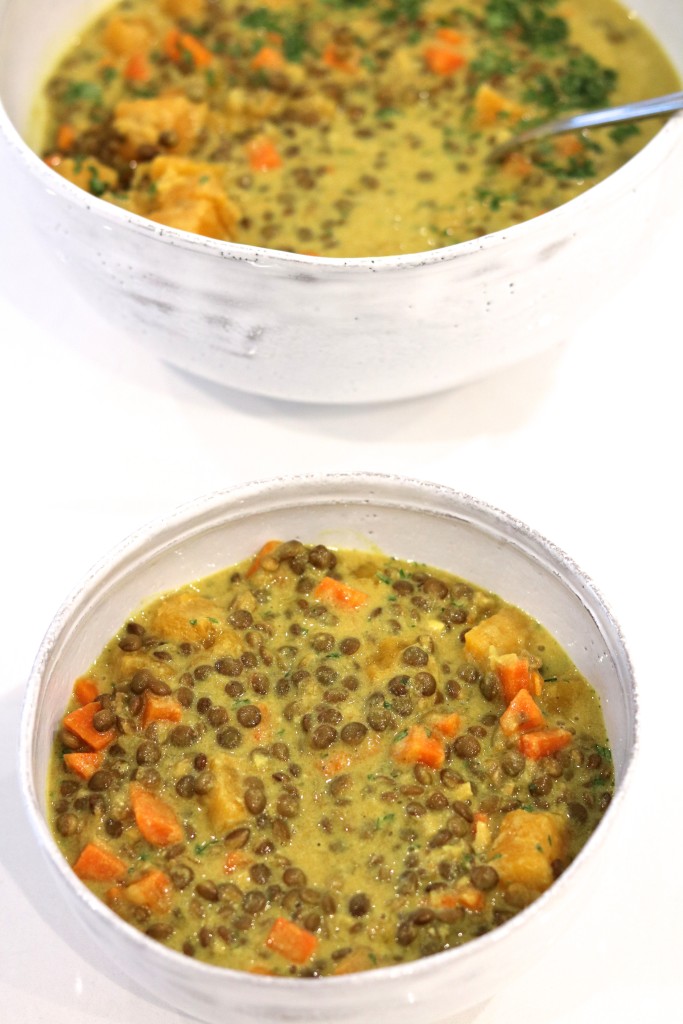 Green Lentil Curry
Ingredients
2 tablespoons olive or coconut oil
2 tablespoons peeled and chopped ginger
2 garlic cloves, minced
1 yellow onion, chopped
1½ tablespoons curry powder
2 medium carrots, peeled and chopped
1 small butternut squash, peeled and cut into 1-inch pieces
1 cup green lentils (preferably soaked the night before, but not necessary)
4 cups vegetable or chicken broth
1 teaspoon salt
fresh ground pepper
Instructions
Heat oil in a large saucepan over medium-high heat.
Add the onion, garlic and ginger and cook, stirring frequently, until softened, about 5 minutes.
Stir in the curry powder.
Add the carrots, butternut squash, lentils, broth, salt and pepper.
Bring to a boil, reduce heat and simmer, stirring occasionally, until lentils and vegetables are tender, about 20 minutes.
Serve plain or over rice.