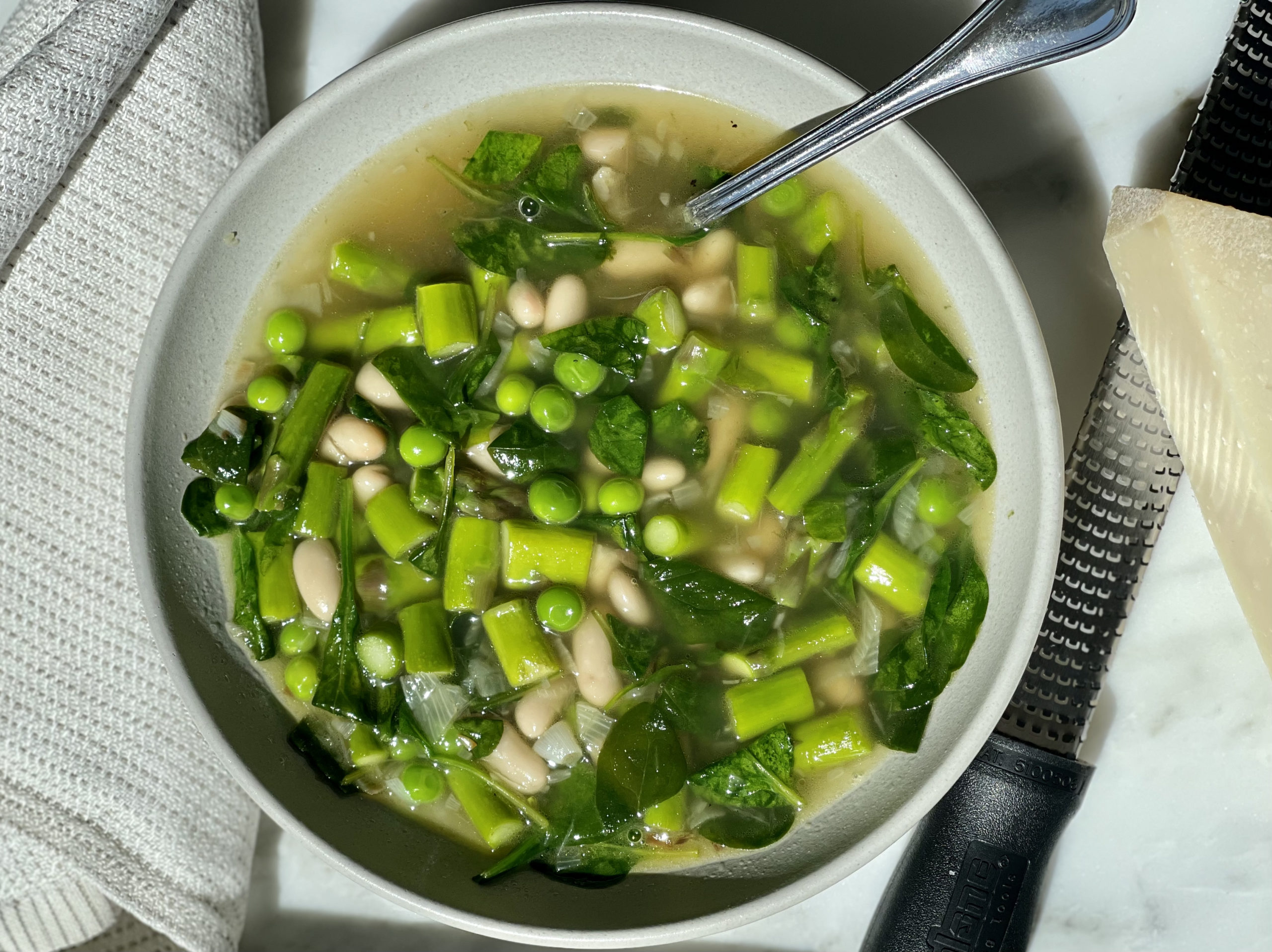 Spring is in full swing; the days are longer, the sun is shining and everything is green.  As beautiful as it is outside, there is still a deceptive nip in the air that makes me want soup.  And, there is no better spring soup than this divine green minestrone.  It is light and fresh and packed full of crisp spring veggies....a great way to showcase the season's rich bounty.  I served the soup with some broiled steel head trout, but it would also be good with roasted chicken.  You can either make fresh pesto or buy a high-quality one at the market for topping.  The only word of caution with this soup is that it doesn't store well because the veggies get soggy, so make sure to eat it right away.  Enjoy!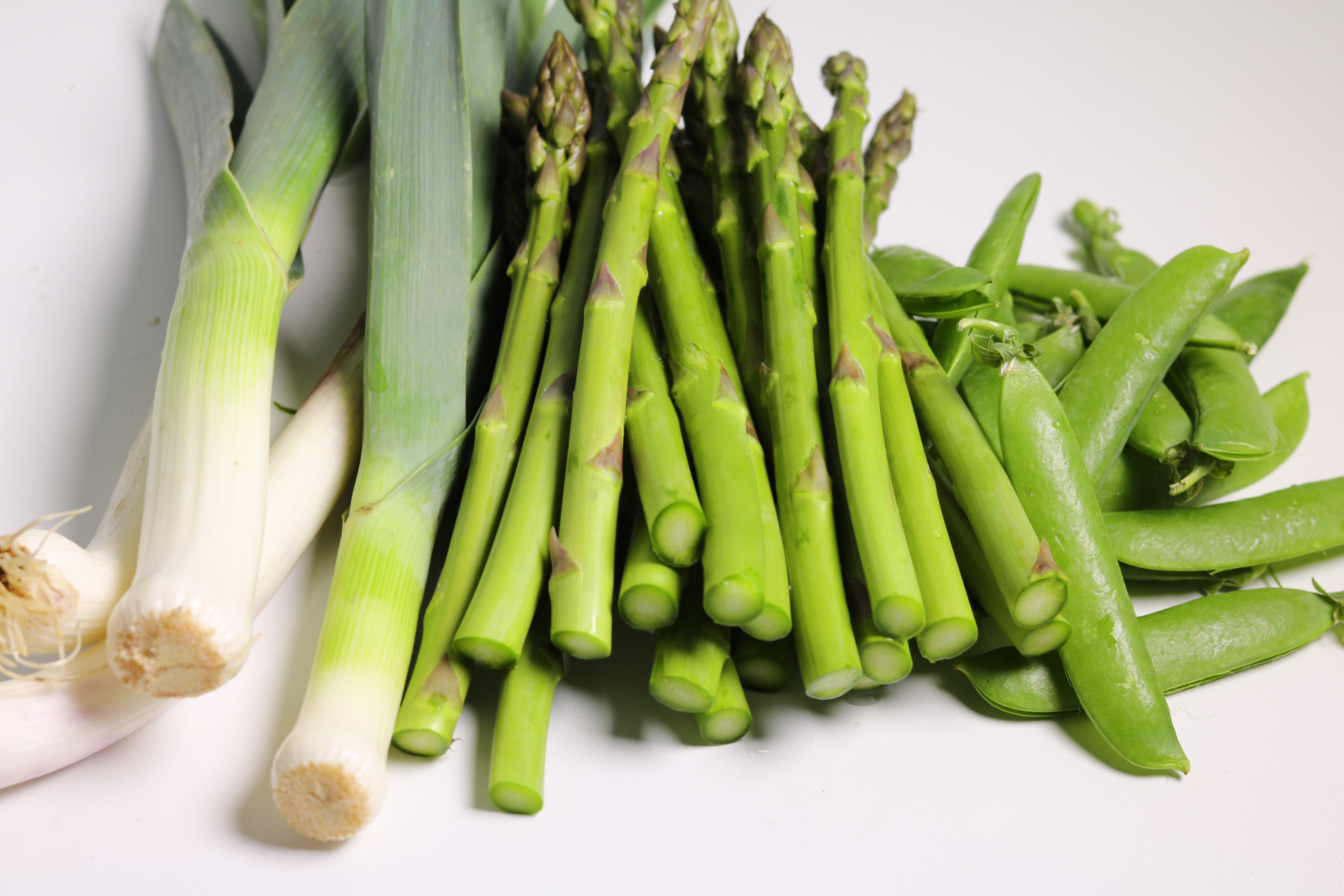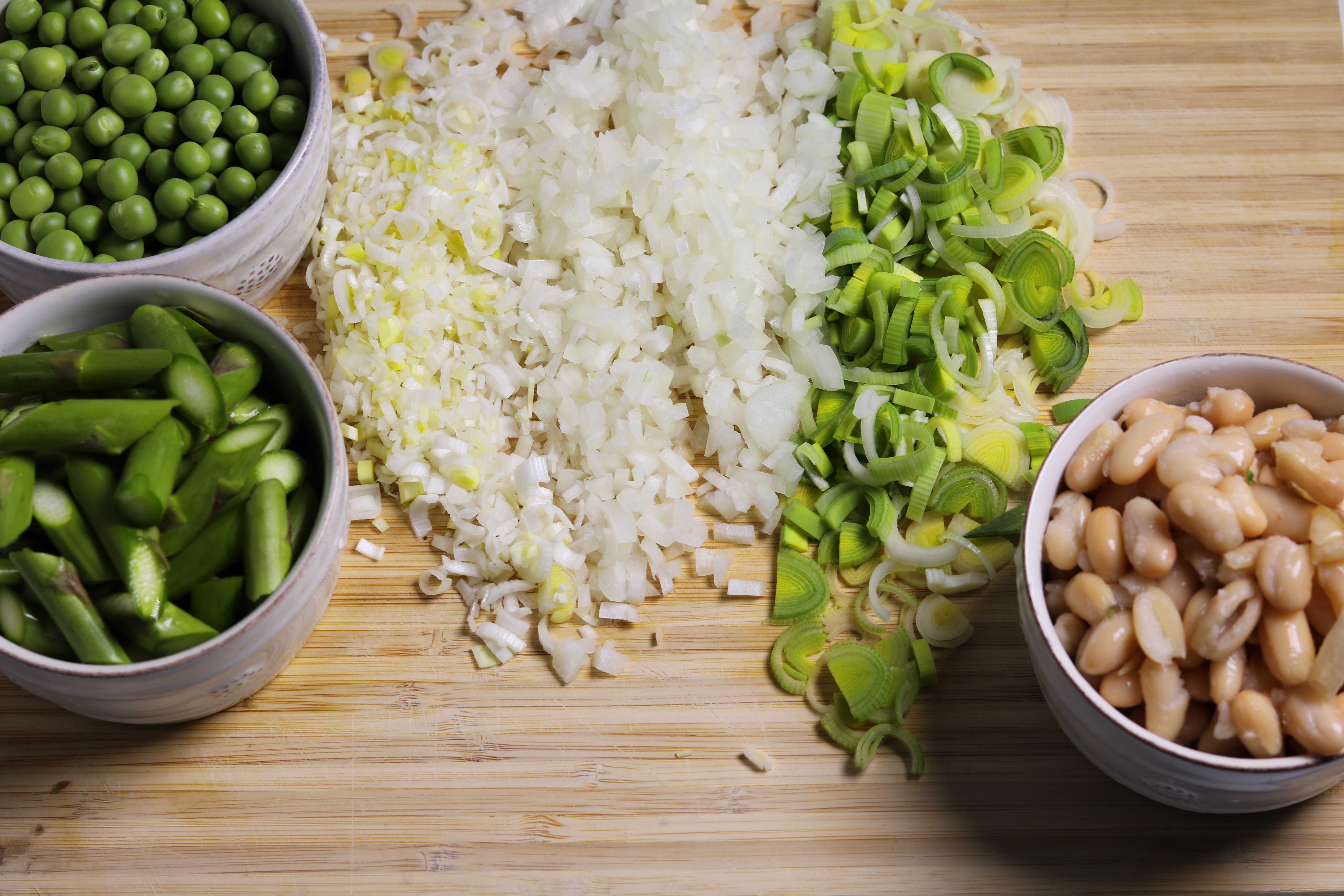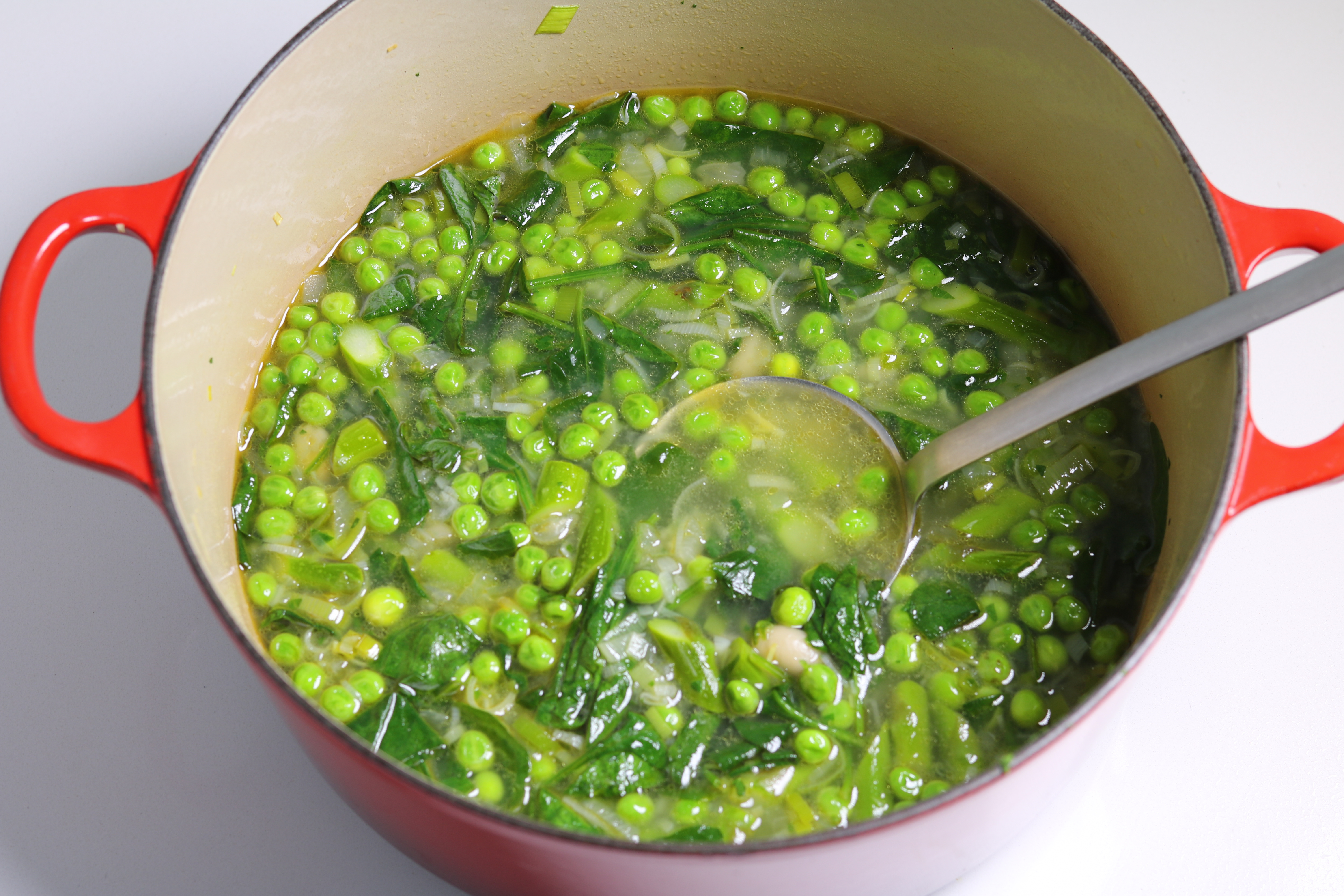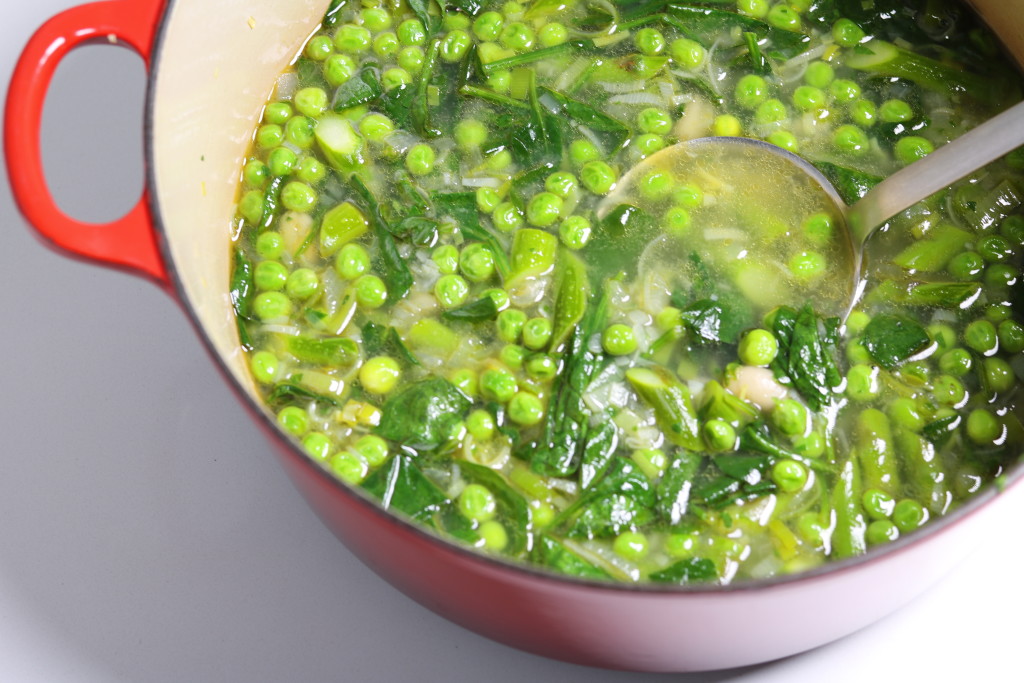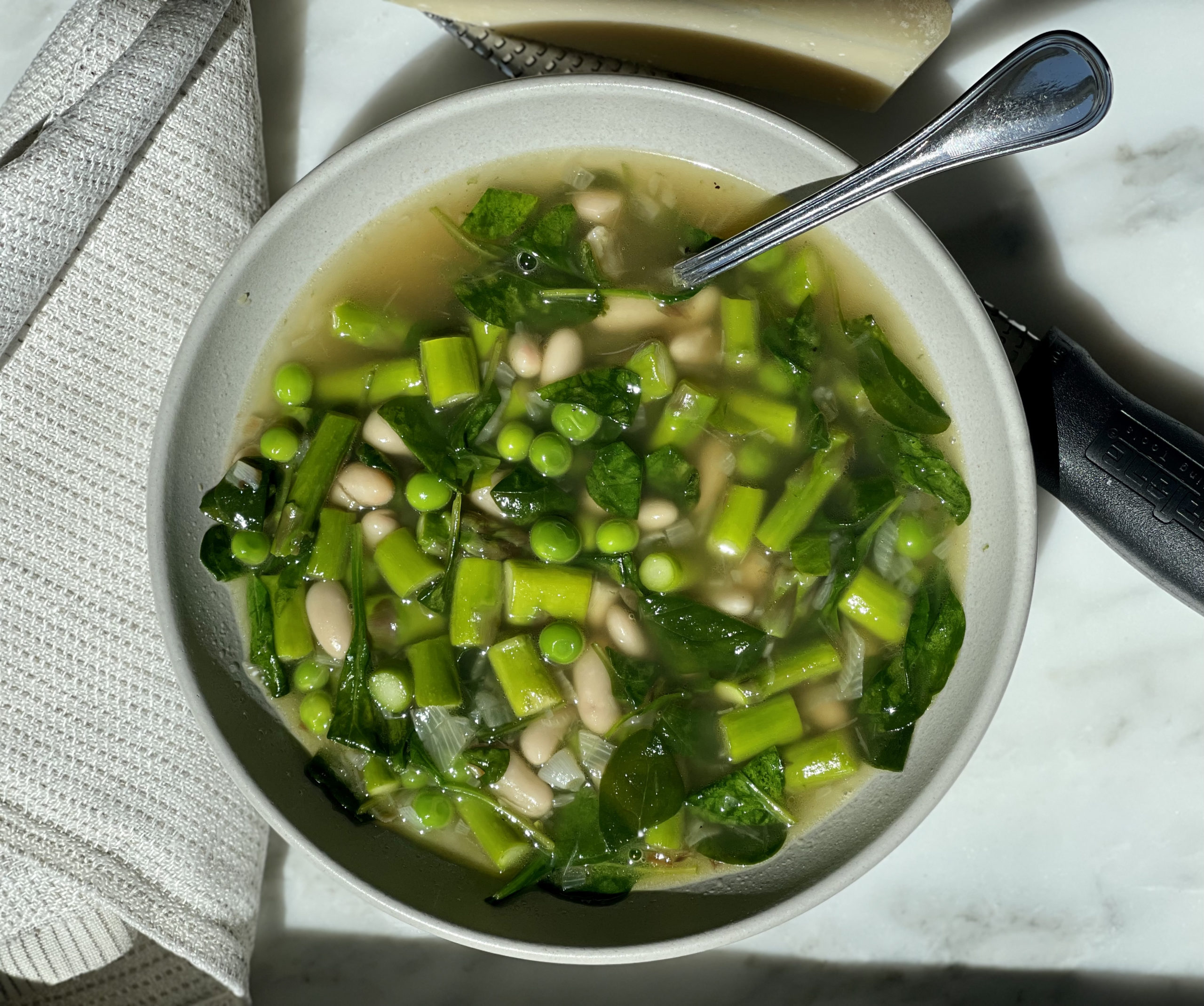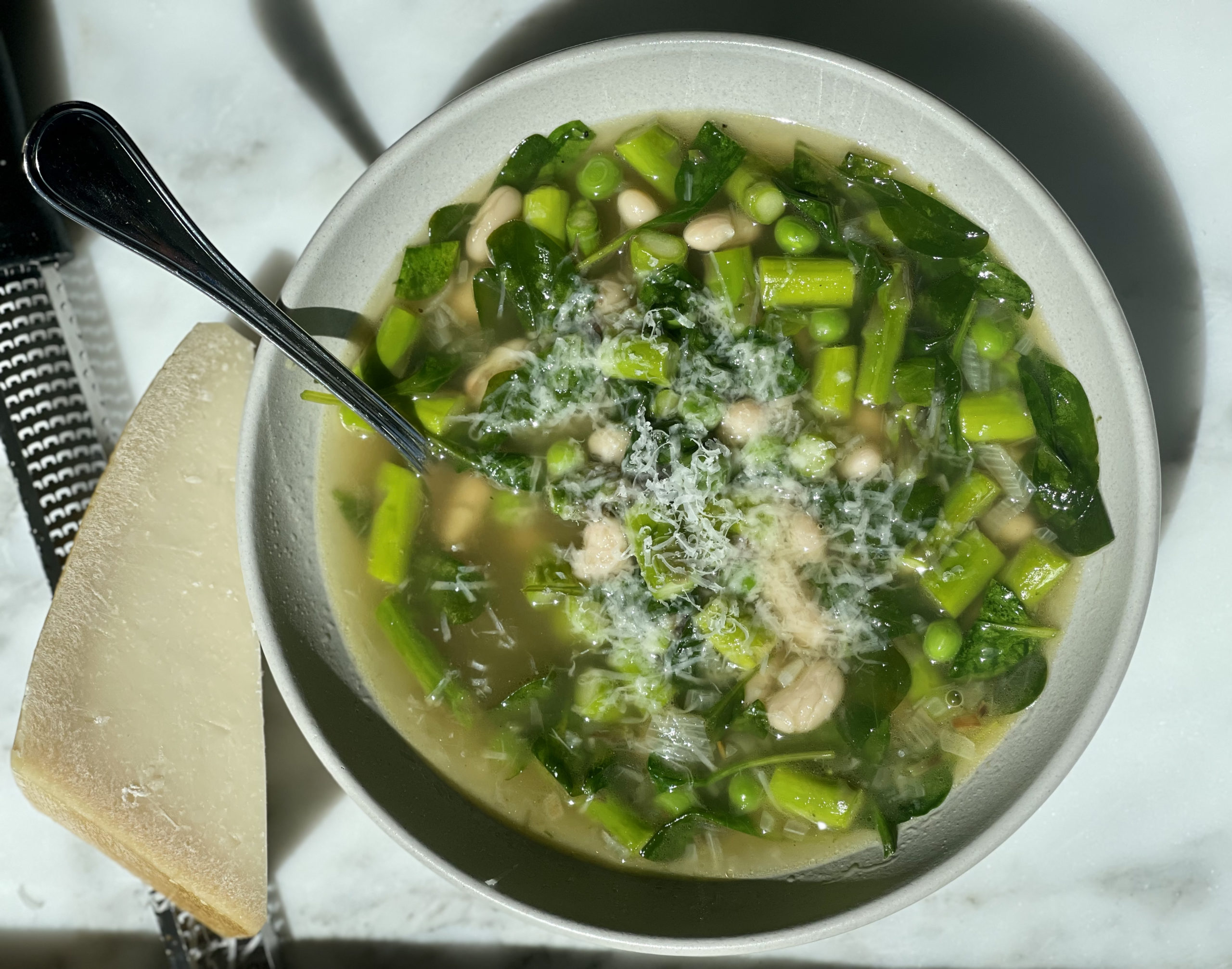 Spring Green Minestrone
Spring Green Minestrone with Pesto Prep time: 10 mins Cook time: 10 mins Total time: 20 mins Serves: 4 servings
Ingredients
2 tablespoons olive oil
1 small onion, minced
2 small leeks, cut in half lengthwise, rinsed and chopped into ¼ inch pieces
2 green garlic stalks, white and light green parts or 2 large garlic cloves, chopped
1 cup fresh or frozen peas
1 bunch asparagus, tips removed, ends trimmed and cut on the diagonal into 1-inch pieces
4 cups vegetable or chicken stock (preferably homemade)
1 can cannellini beans, drained and rinsed
1 teaspoon salt
fresh ground pepper
2 cups baby spinach leaves
fresh or high-quality store-bought pesto and parmesan for serving
Instructions
Chop the onion, garlic, and leeks.
Shell the peas (if using fresh) and prepare the asparagus.
Heat 2 tablespoons olive oil in a large soup pot over medium heat. Add the onions, leeks, and garlic and sauté, stirring frequently, until soft, about 5-7 minutes.
Add the peas, asparagus, salt and pepper and stir to mix well.
Add the chicken stock and cannellini beans, bring to a boil, reduce heat and cook about five minutes.
Remove from heat, stir in spinach leaves and adjust seasonings.
Serve with fresh pesto and/or parmesan cheese.