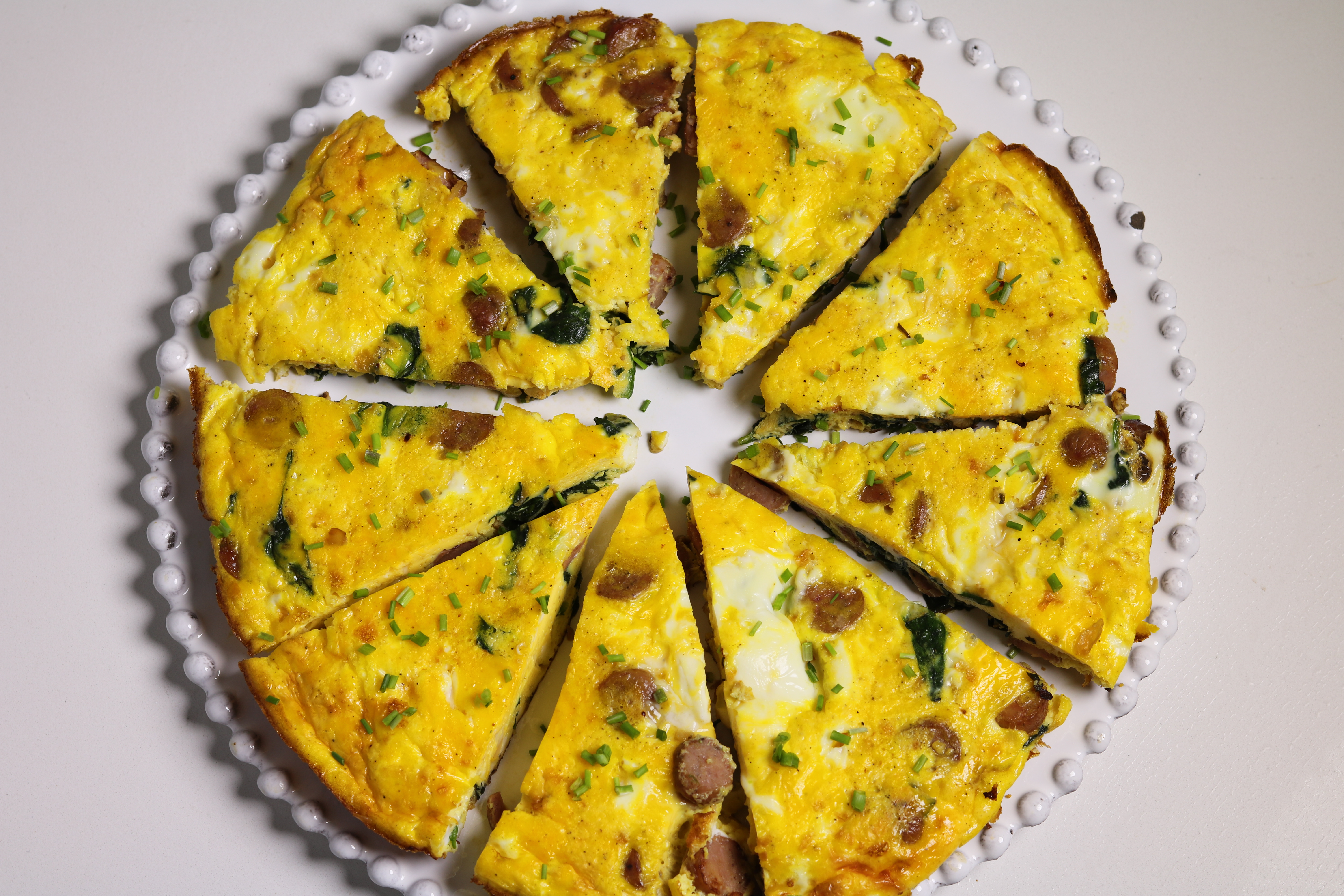 This super easy, delicious frittata is perfect for a fancy brunch or a quick weeknight dinner.  Just as good as an omelet, but way more low maintenance!  You can also add any additional veggies (just saute with onion mixture) and you can make it ahead of time.  Enjoy!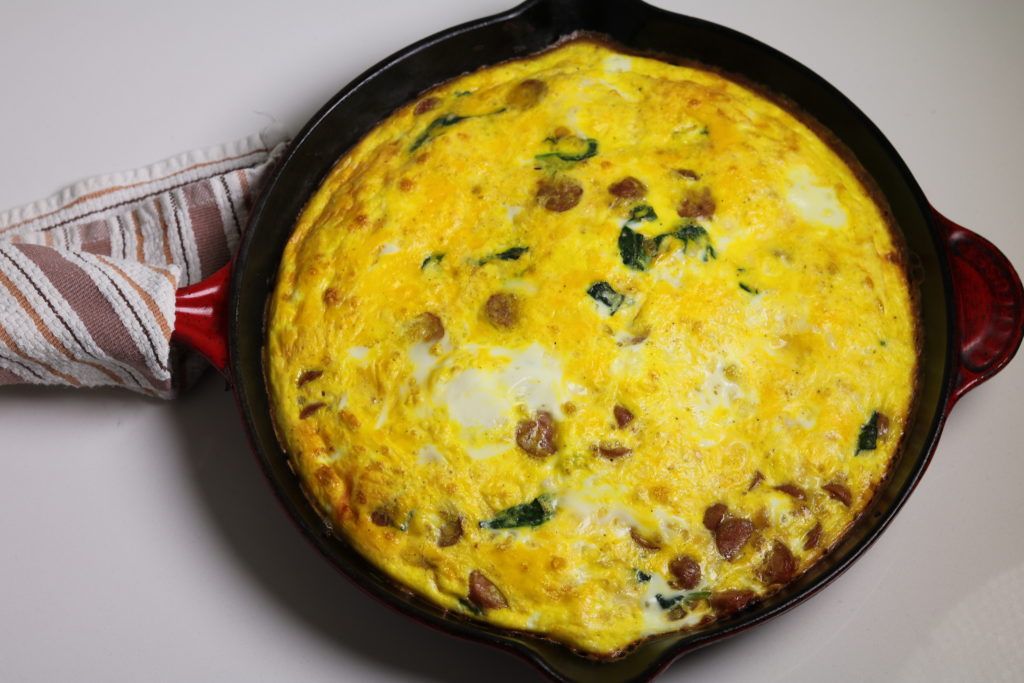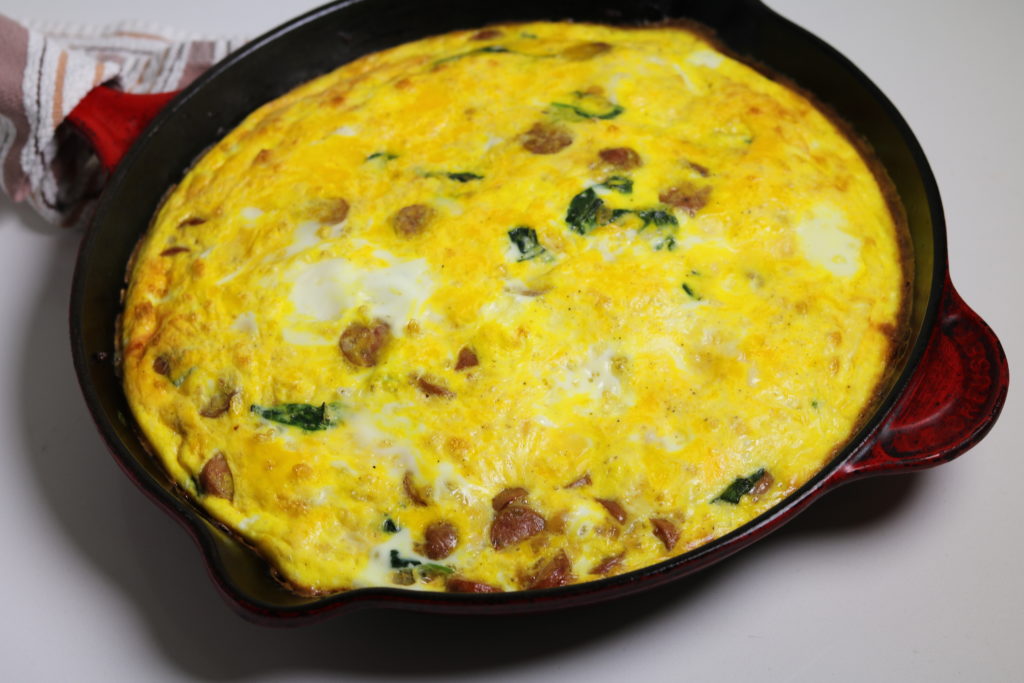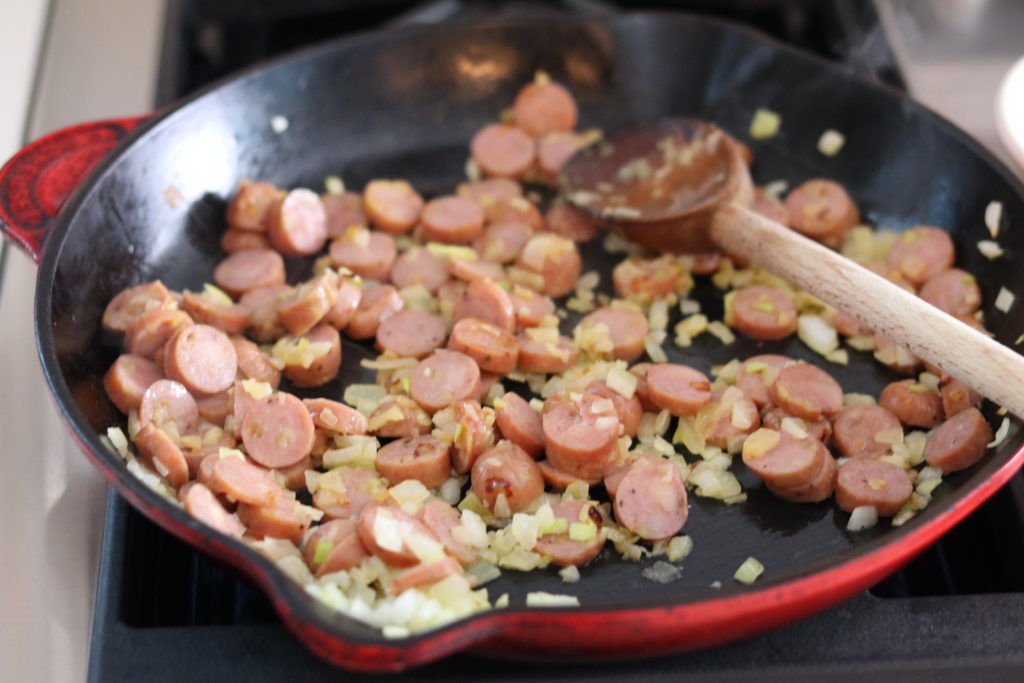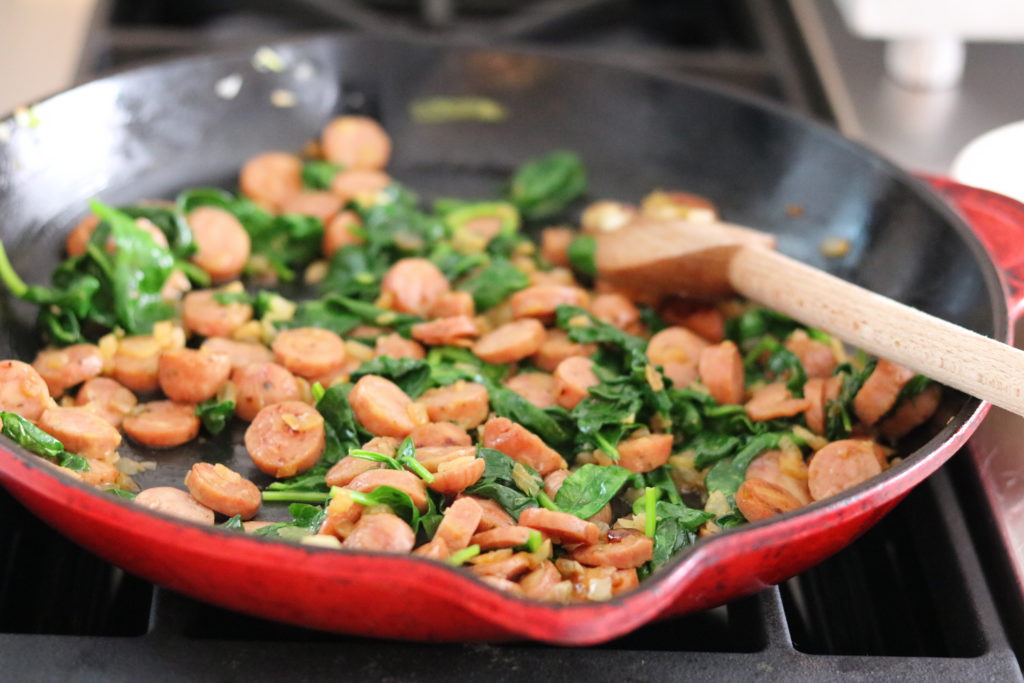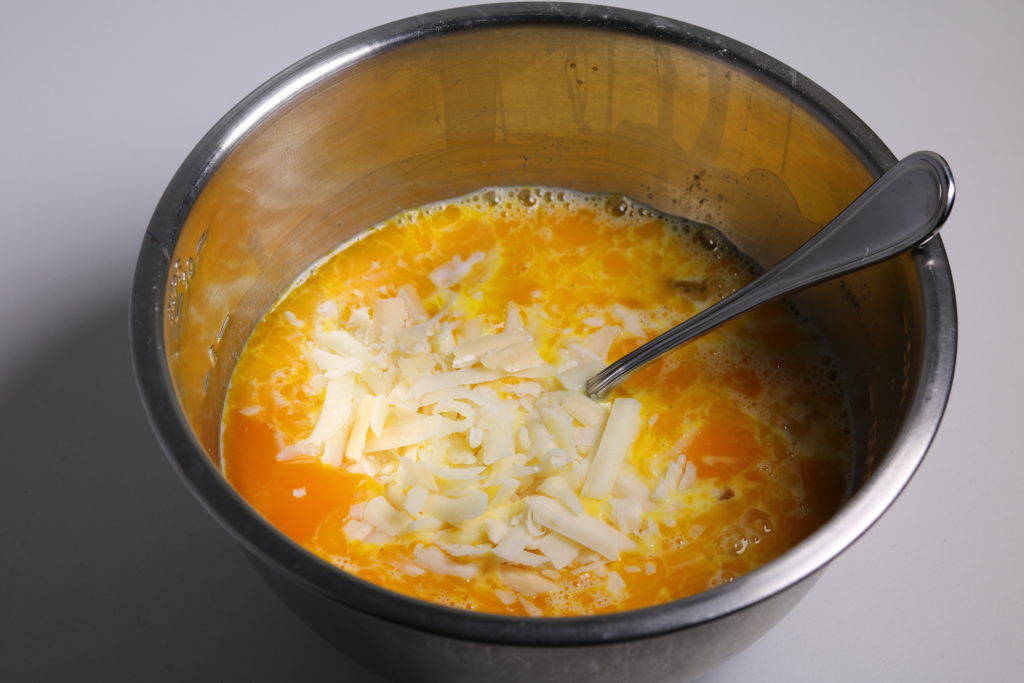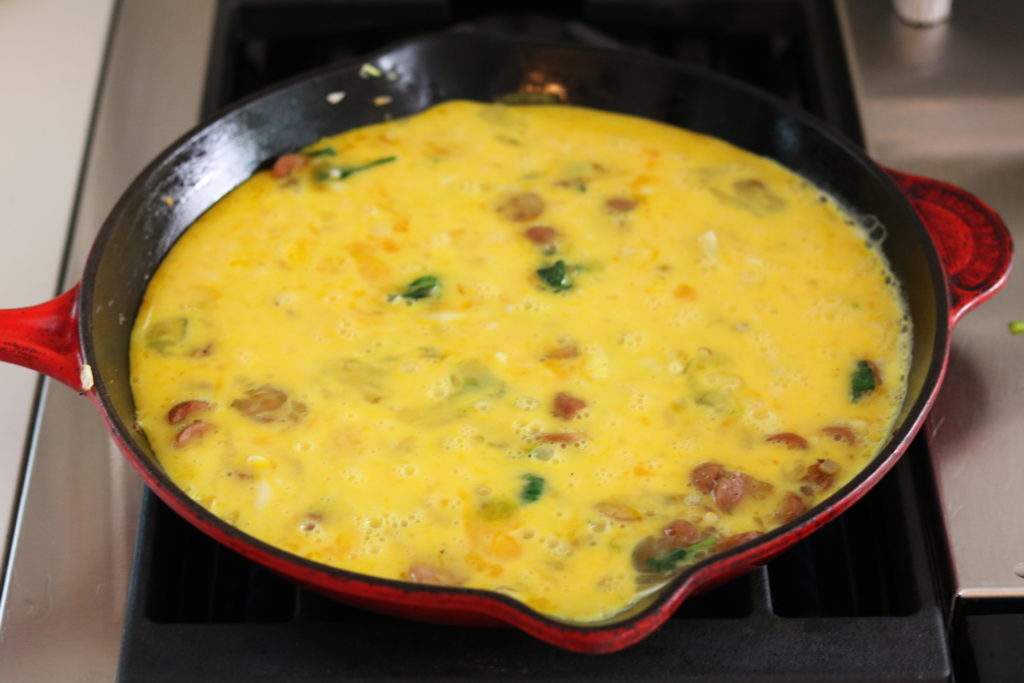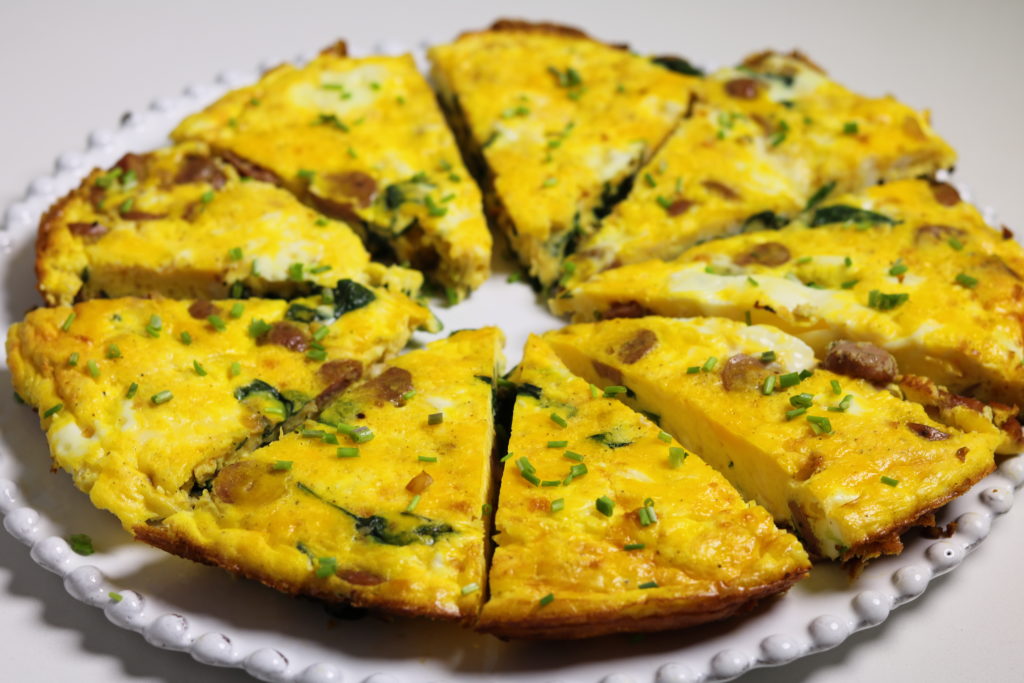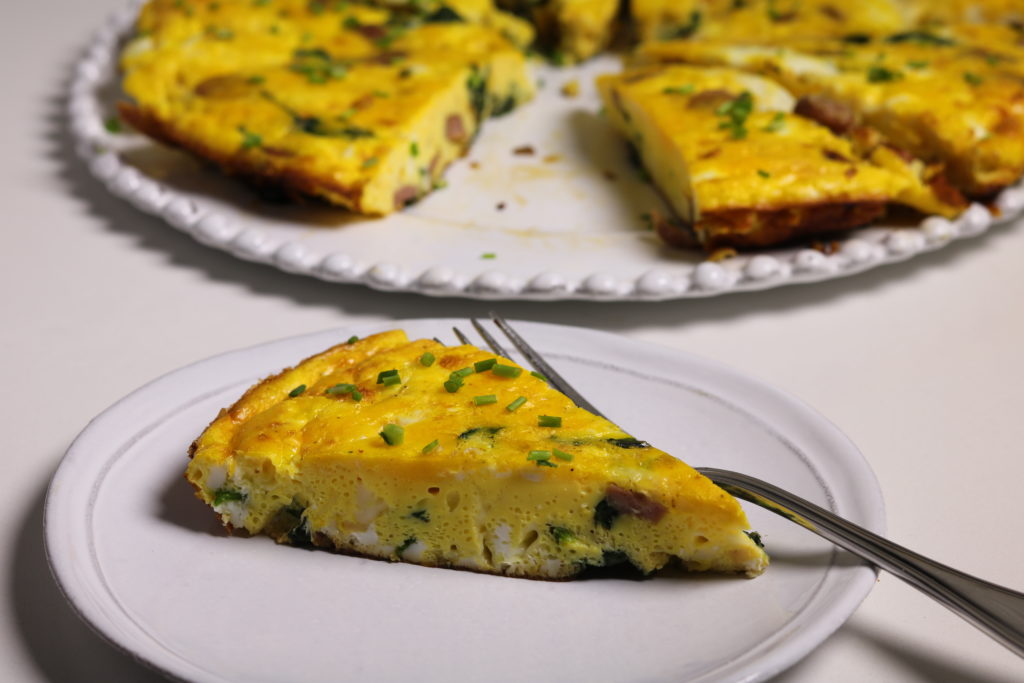 Sausage and Spinach Frittata
Ingredients
2 tablespoons butter
½ onion, minced
8 ounces sausage, cut into thin slices (I used mini chicken apple)
2 large handfuls baby spinach
10 eggs
1 cup milk
¾ cup grated cheddar
1 teaspoon salt
fresh ground pepper
chives for garnish
Instructions
Preheat oven to 375 degrees F.
Heat butter in a large oven-proof skillet over medium-high heat. Add onion and saute until soft, about 5 minutes. Add sausage and cook, stirring often, until browned. Add spinach and cook until wilted.
While onions and sausage are cooking, lightly whisk together eggs, milk, cheese, salt, and pepper.
Make sure all the ingredients are evenly distributed across the bottom of the skillet, then pour in the egg mixture so that it evenly coats everything. Cook, undisturbed, until the edges are set, about 2 minutes.
Place into oven and bake until top is set and golden brown, about 14-15 minutes.
Remove from oven and let sit for 5 minutes.
Run a knife around edges to loosen from pan and carefully flip upside down onto a cutting board. Cut into equal pieces and place pieces onto a serving platter right side up.
Garnish with chives and serve immediately.