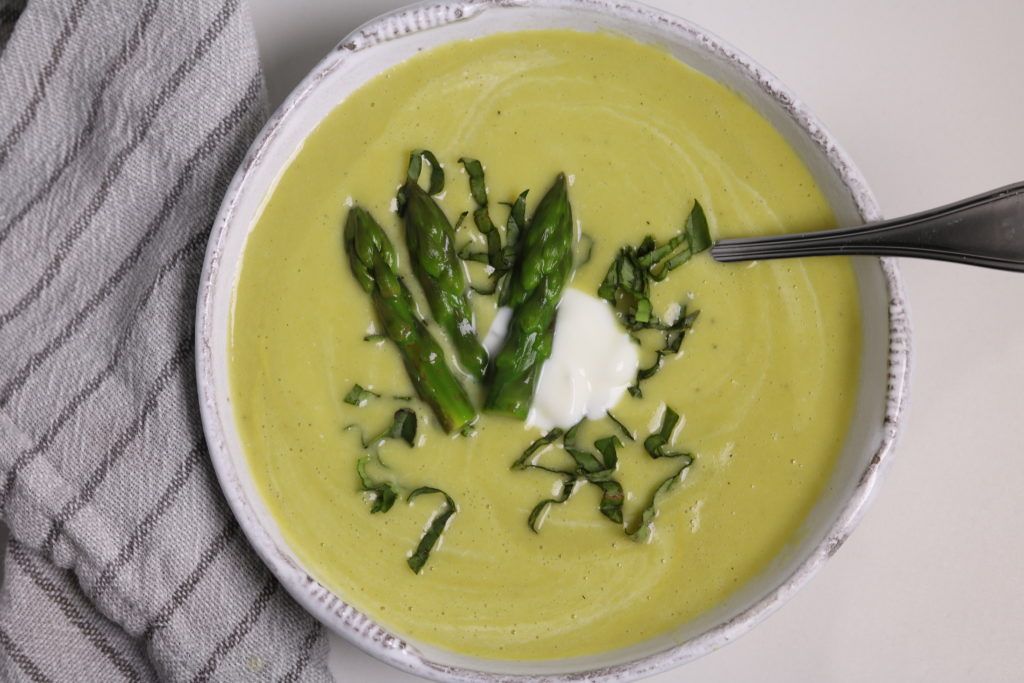 Since our week of green officially starts today with St. Patty's Day on Friday, and we sure all know how much I love green foods, I thought I would start the week off with this yummy early spring very green soup.  Creamy, super easy and loaded with veggies, it is the perfect balance of healthy AND delicious.  It is also naturally gluten-free, vegetarian and dairy-free (without butter and creme fraiche.) So, even though your week may or may not include some Guinness and corned beef, why not also try and eat "green" for the week?  Sounds pretty good to me!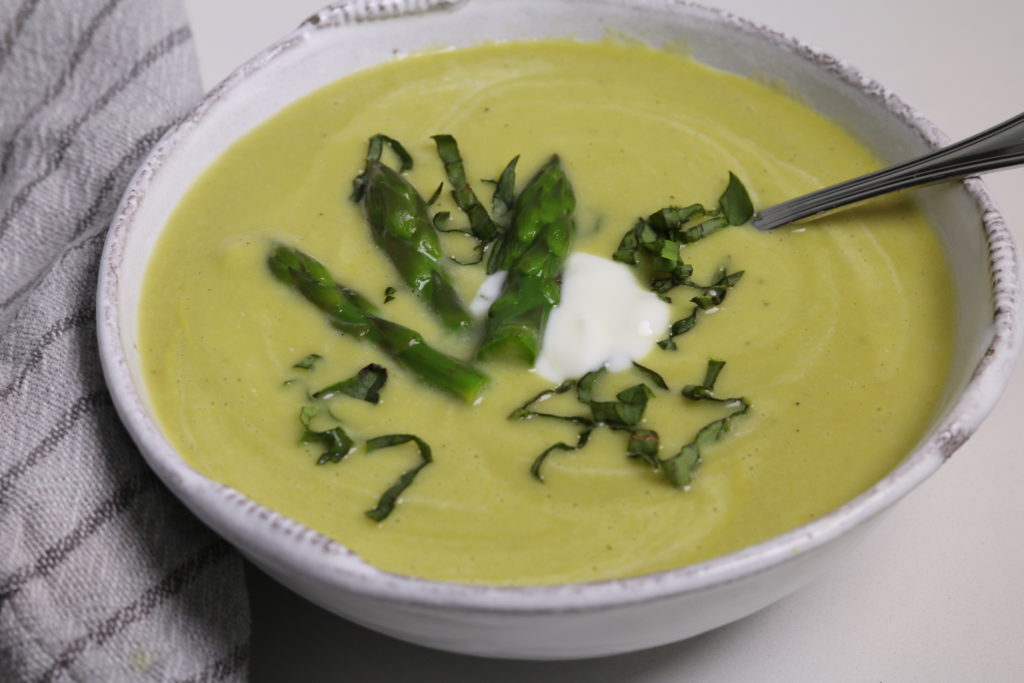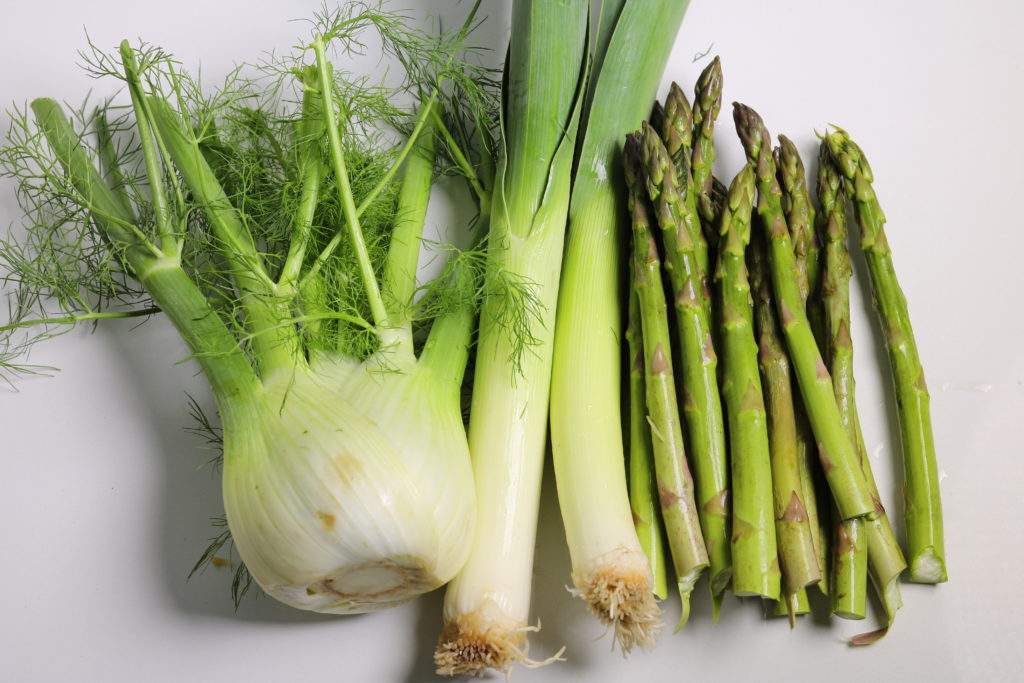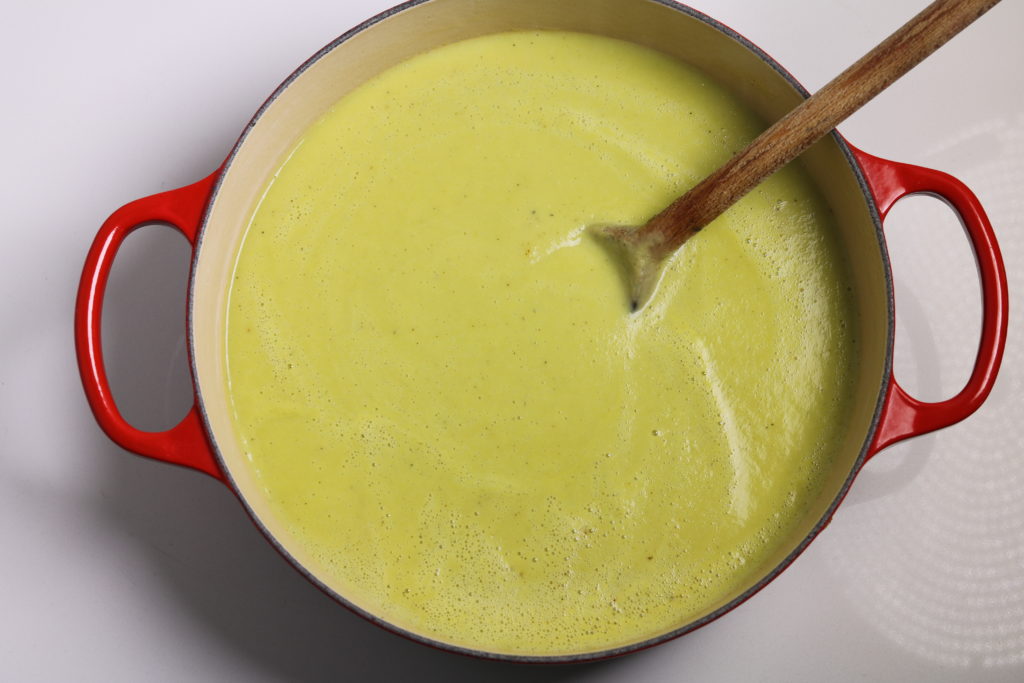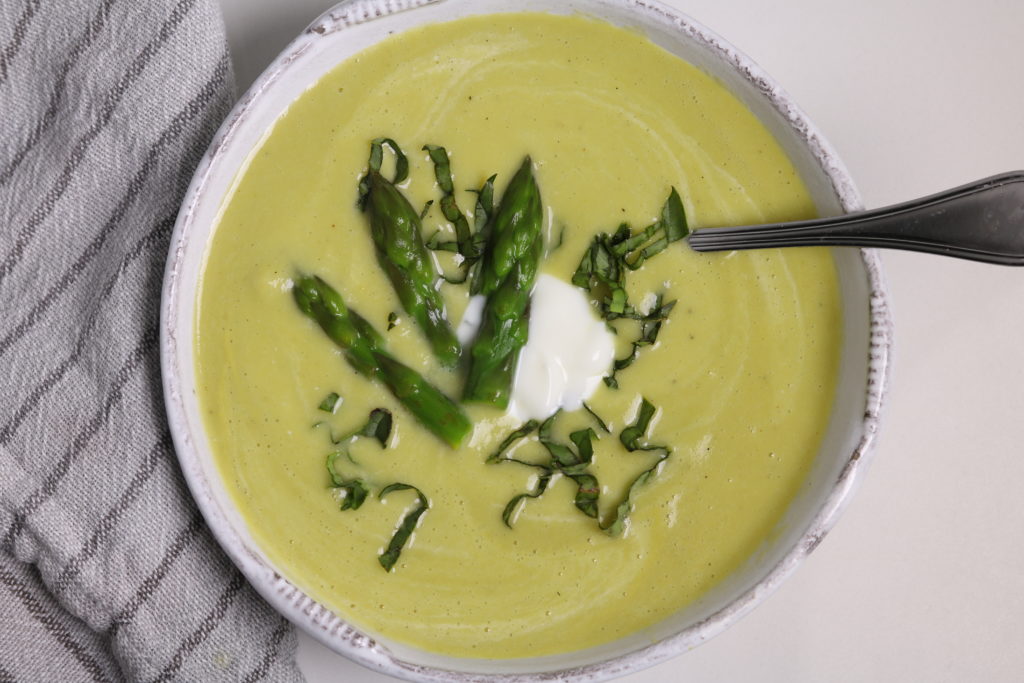 Asparagus, Fennel, and Leek Soup
Author:
Liza Cannata, adapted from Ina Garten's Asparagus and Rice soup
Ingredients
2 tablespoons butter or olive oil
1 fennel bulb, top, and core removed and chopped into 1-inch pieces
2 leeks, white and light-green parts, cut in ½ horizontally, cleaned well and chopped
1 yellow onion, peeled and chopped
1 bunch asparagus
1-quart good chicken stock, preferably homemade
½ teaspoon salt
fresh ground pepper
½ cup half and half, optional
julienned basil and creme fraiche for garnish
Instructions
In a large heavy soup pot, heat butter or olive oil over medium heat and add the fennel, onions, and leeks. Cut or break the rough ends off the asparagus and discard. Cut off 8 2-inch tips from the asparagus and reserves. slice the remaining asparagus crosswise into ½ inch pieces and add them to the pot. Cook the vegetables 10-15 minutes, stirring occasionally until vegetables are very tender.
Add the chicken stock, salt, and pepper and bring to a boil. Reduce heat to a simmer and cook another 20 minutes.
Meanwhile, bring a small saucepan of water to a boil and add the reserved asparagus tips and Cook for 2 minutes. When done, drain and transfer to a bowl of ice water and set aside.
When the soup is done, puree with an immersion blender or Vitamix, taking care when blending hot liquids.
return to clean pot, stir in half and half (if using) and adjust seasonings.
Ladle soup into bowls and garnish with julienned basil and a dollop of creme fraiche.