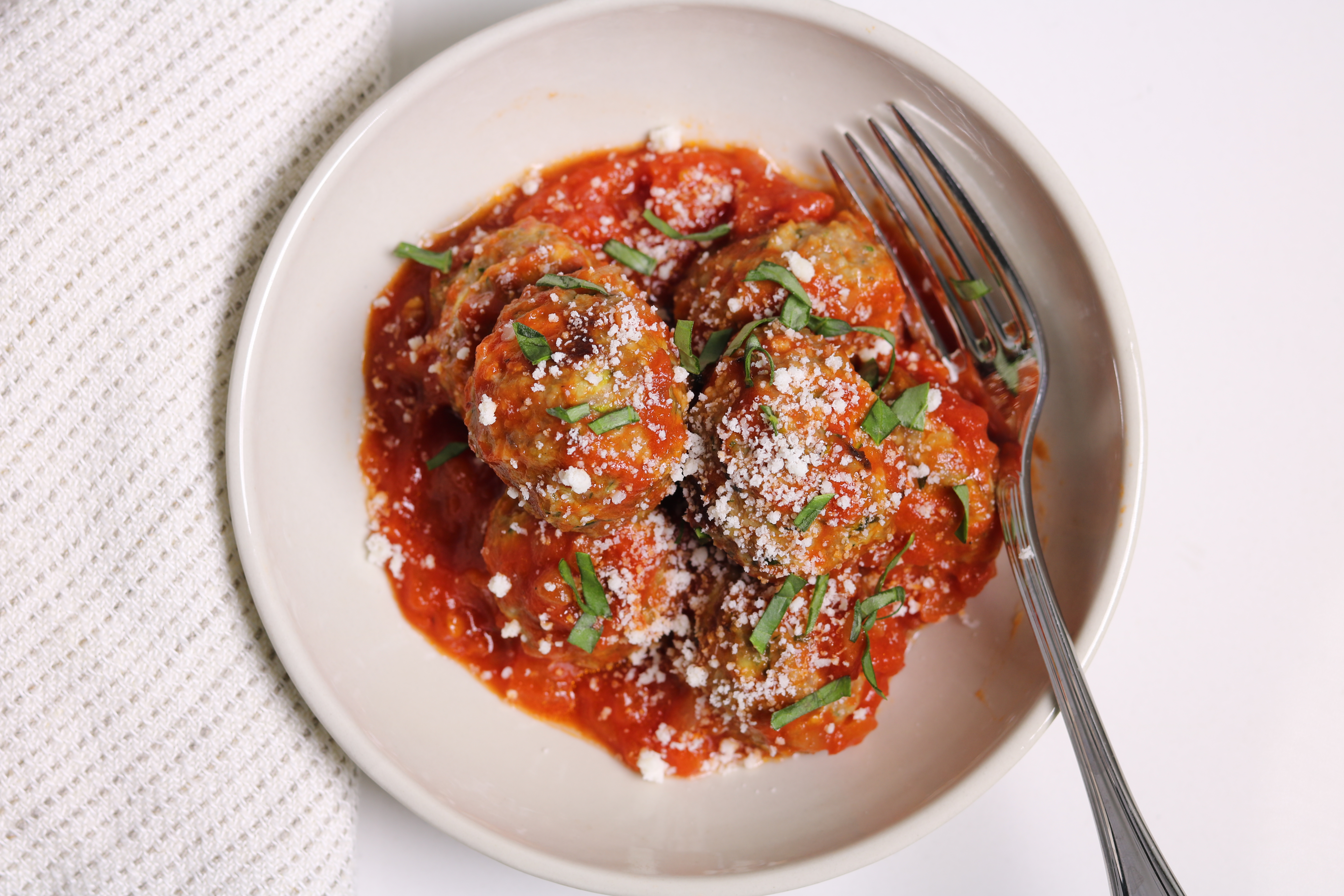 Meatballs are a weekly staple at our house.  Served on their own, or with pasta or zucchini noodles, they are almost always met with enthusiasm.  I just made these turkey meatballs last week and they were a family hit.  A healthier alternative to traditional meatballs, they are baked, not fried and made with lean turkey instead of red meat.  They also have some undetected shredded zucchini for an extra hidden serving of veggies.  Make sure to make extra because they will get gobbled up in no time.  Enjoy!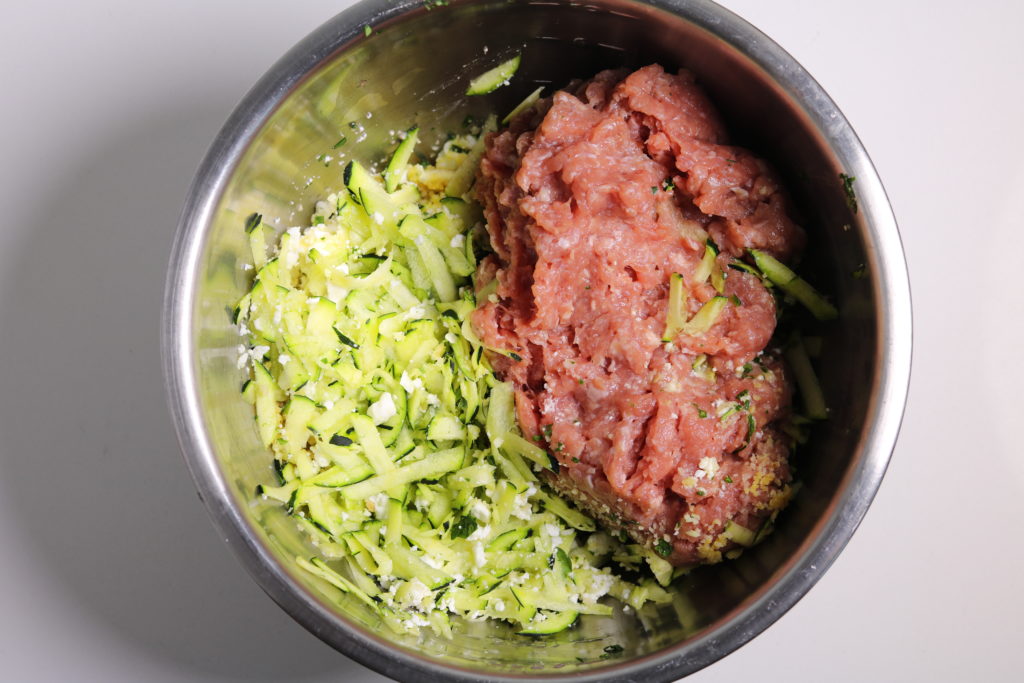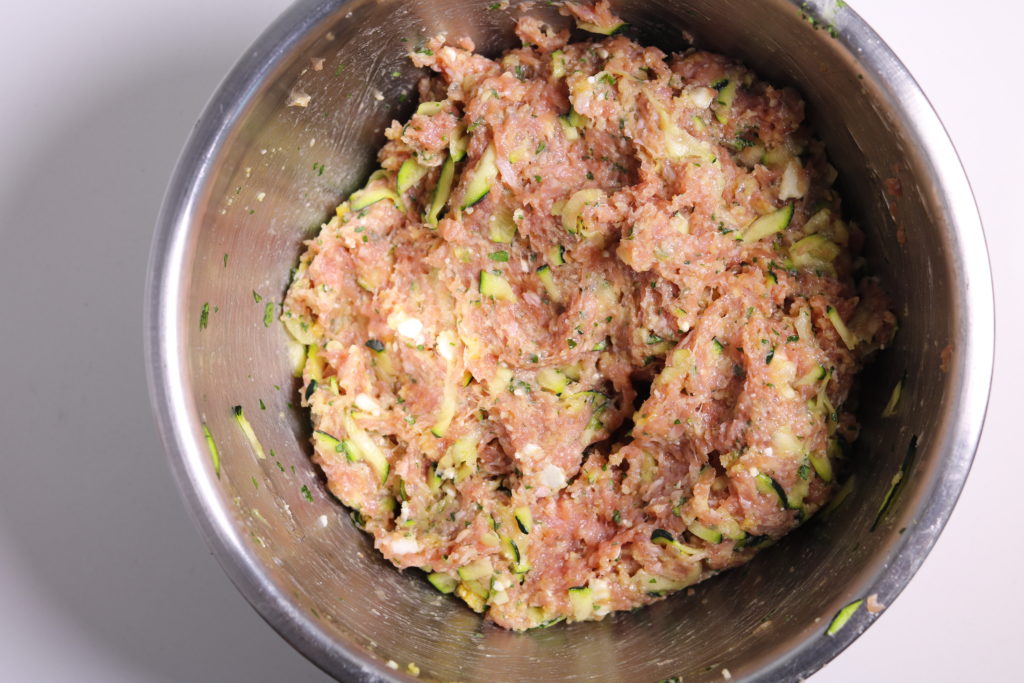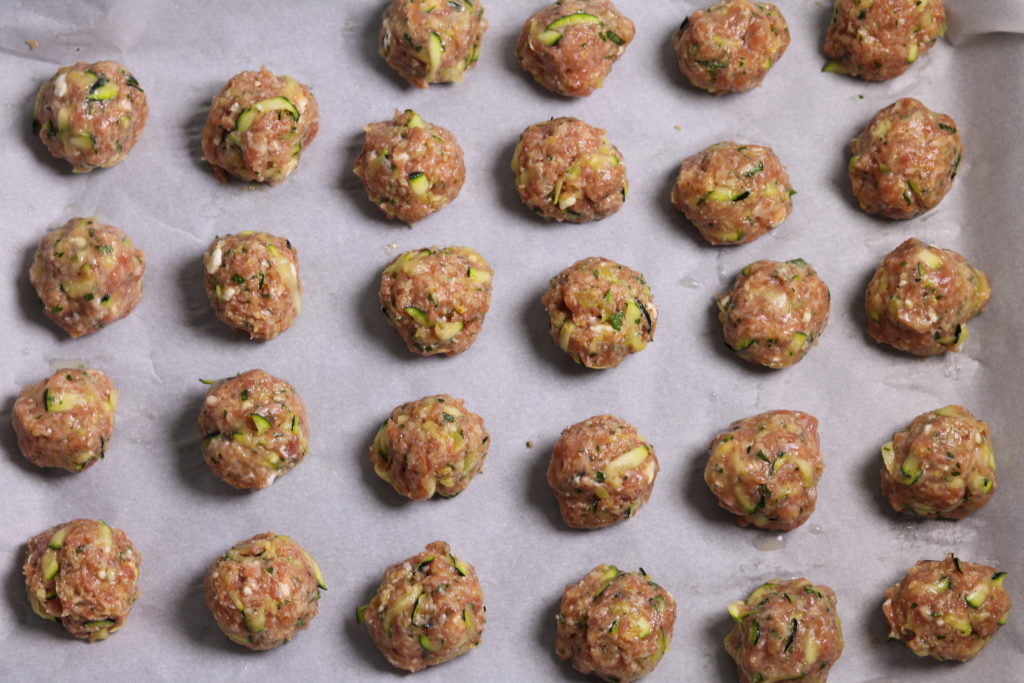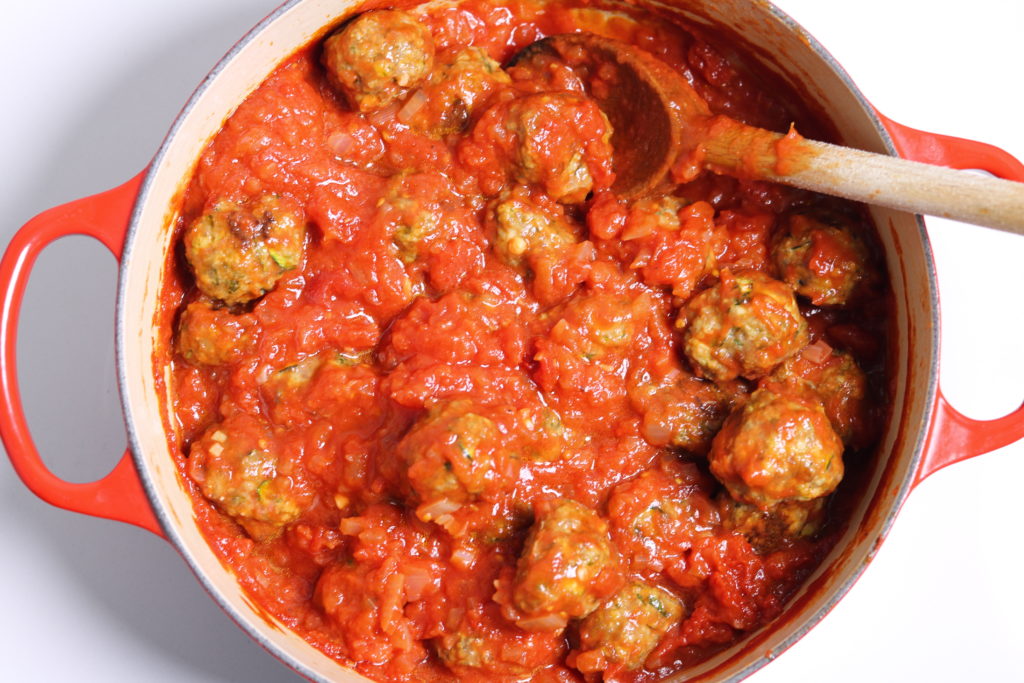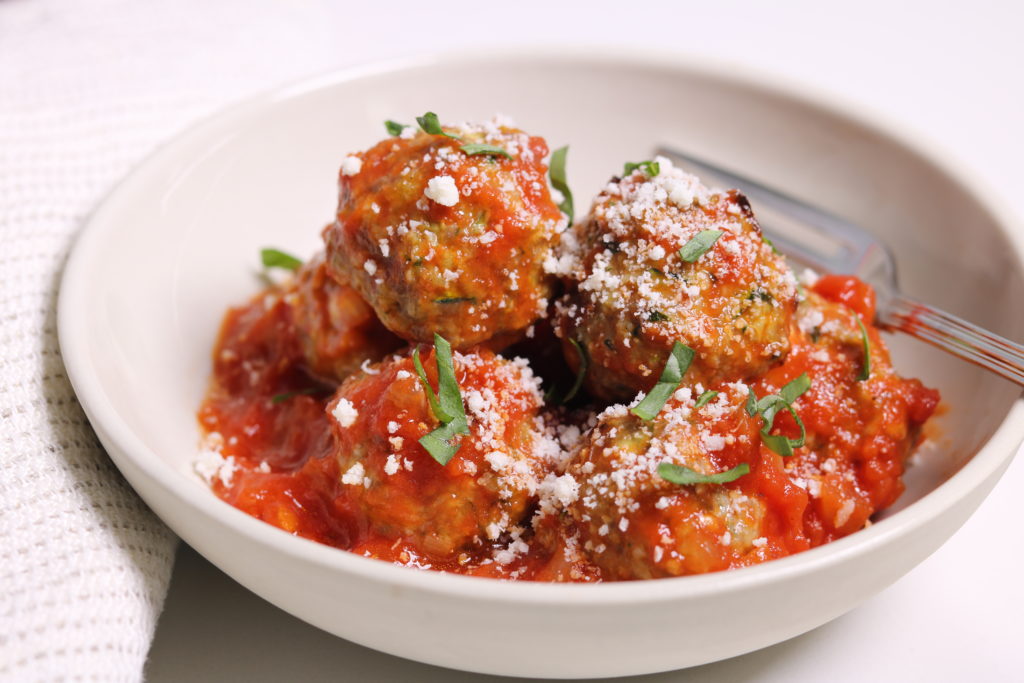 Turkey, Zucchini, and Feta Meatballs
Ingredients
1 zucchini, grated (about 1 cup)
1 pound ground turkey
2 cloves garlic, minced
2 tablespoons chopped parsley
½ cup bread crumbs
1 egg, lightly beaten
½ cup crumbled feta
½ teaspoon salt
fresh ground pepper
store bought good quality marinara sauce
basil and parmesan for garnish
Instructions
Pre-heat oven to 400 degrees. Line a baking sheet with parchment paper.
Place the zucchini, turkey, bread crumbs, garlic, parsley, egg, salt, and pepper in a large bowl and mix well.
Add the feta and mix until just combined.
Roll mixture into small balls and place on prepared baking sheet. Brush with oil and bake, turning halfway, for 20 minutes, until golden brown and cooked through.
Heat marina and add meatballs. Serve with pasta or zucchini noodles and garnish with basil and parmesan.