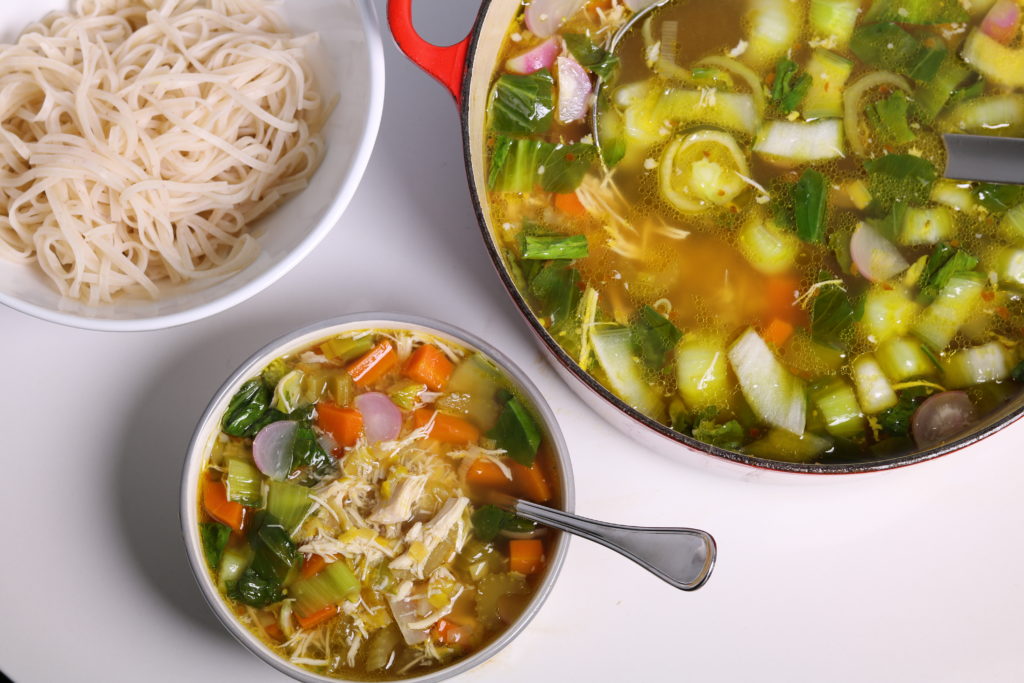 I made a big batch of this soup yesterday and I have to say that it is the most nourishing, satisfying and delicious chicken noodle soup ever.  Part pho, part Chinese egg drop soup, it has all those yummy Asian flavors that truly warm the heart and the soul.  Loaded with vegetables and health boosting aromatics (garlic and ginger), it happens to be the perfect remedy for any sickness.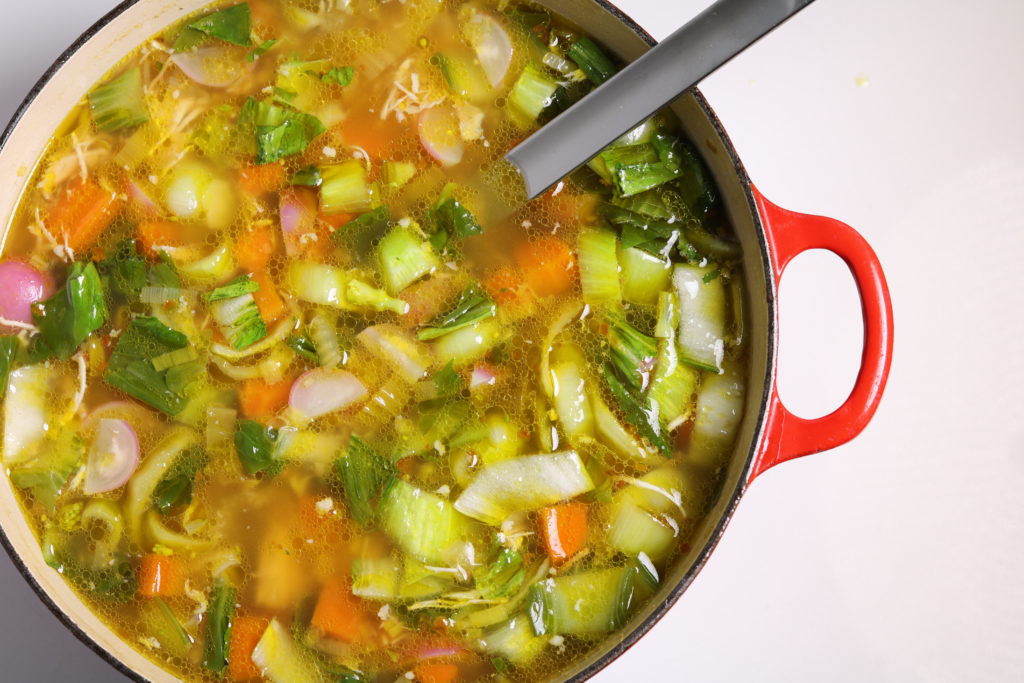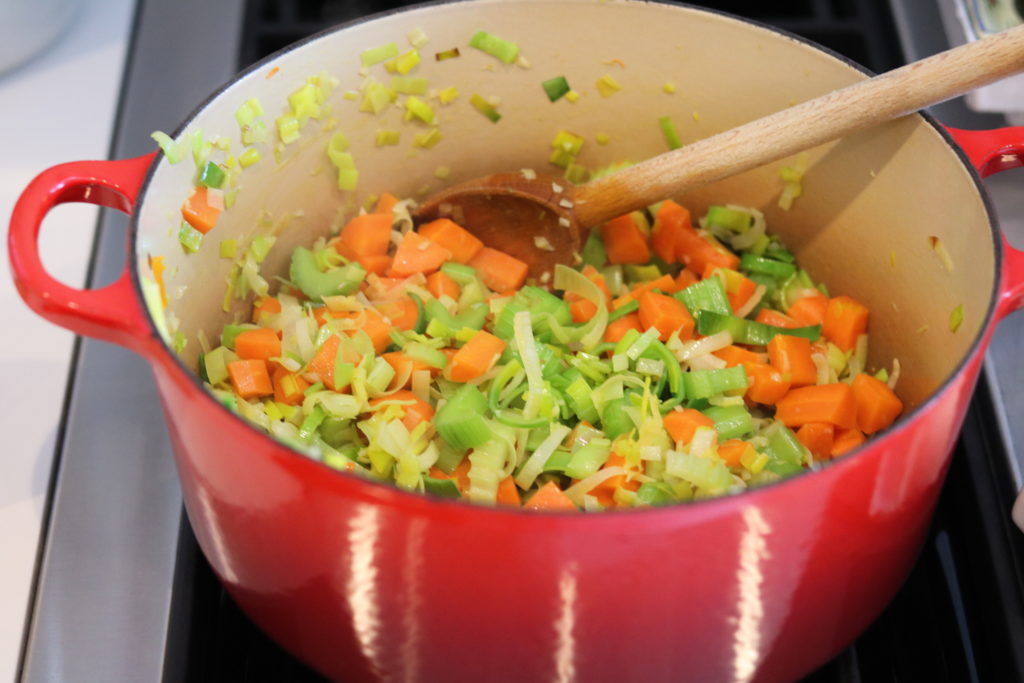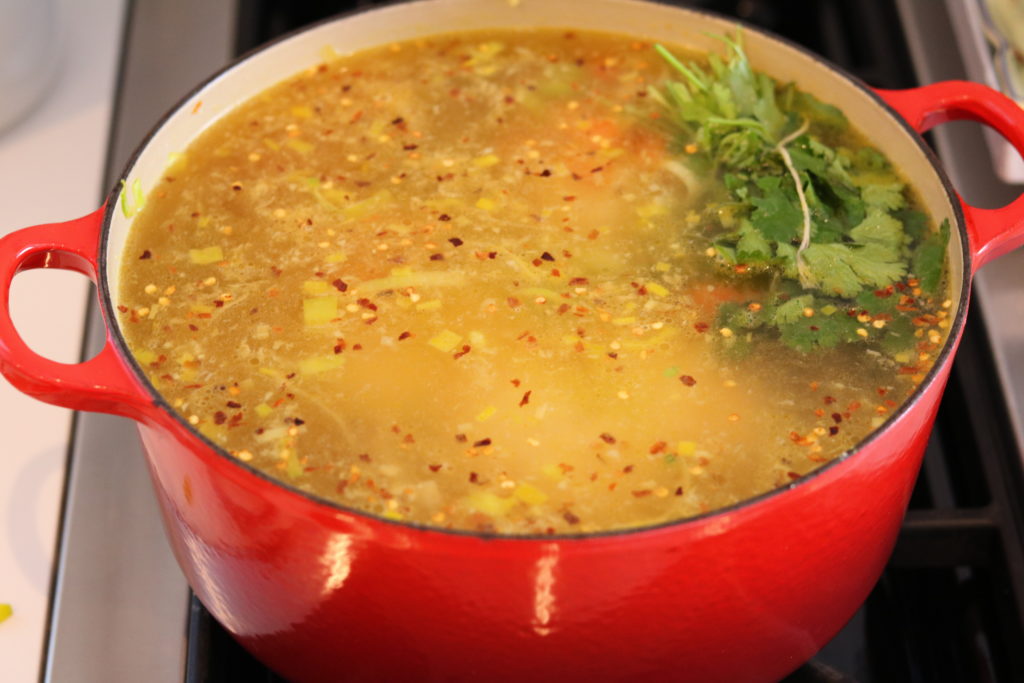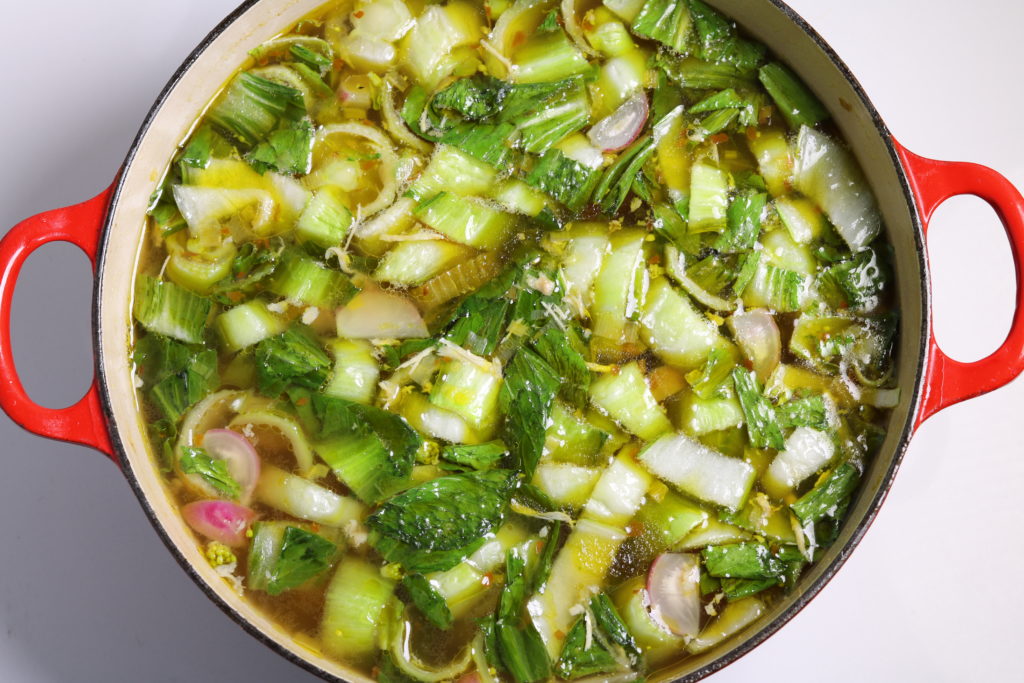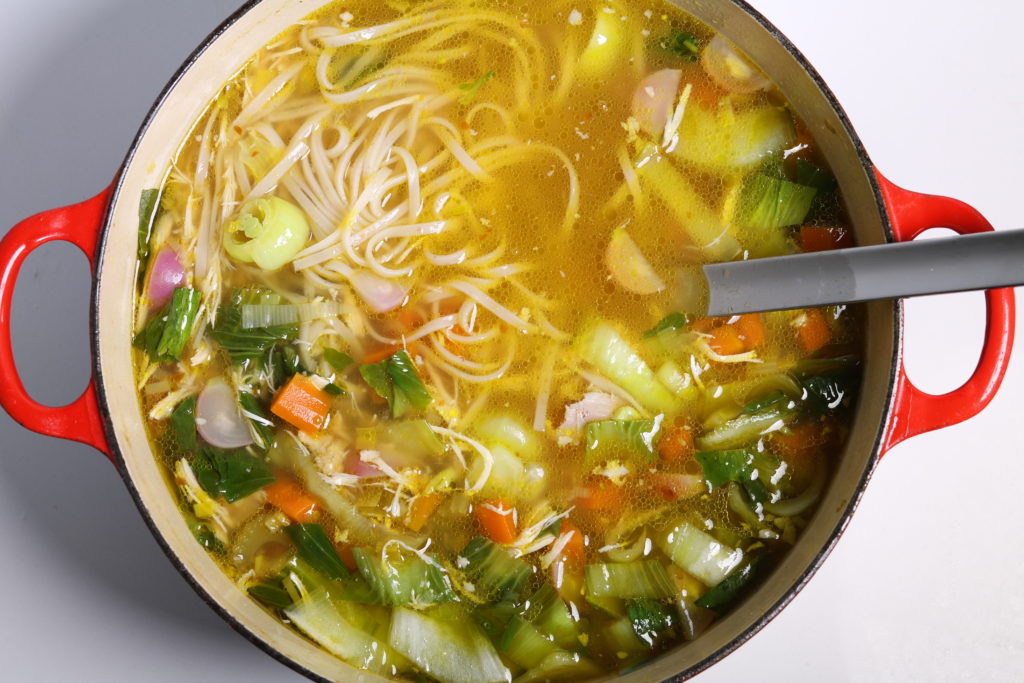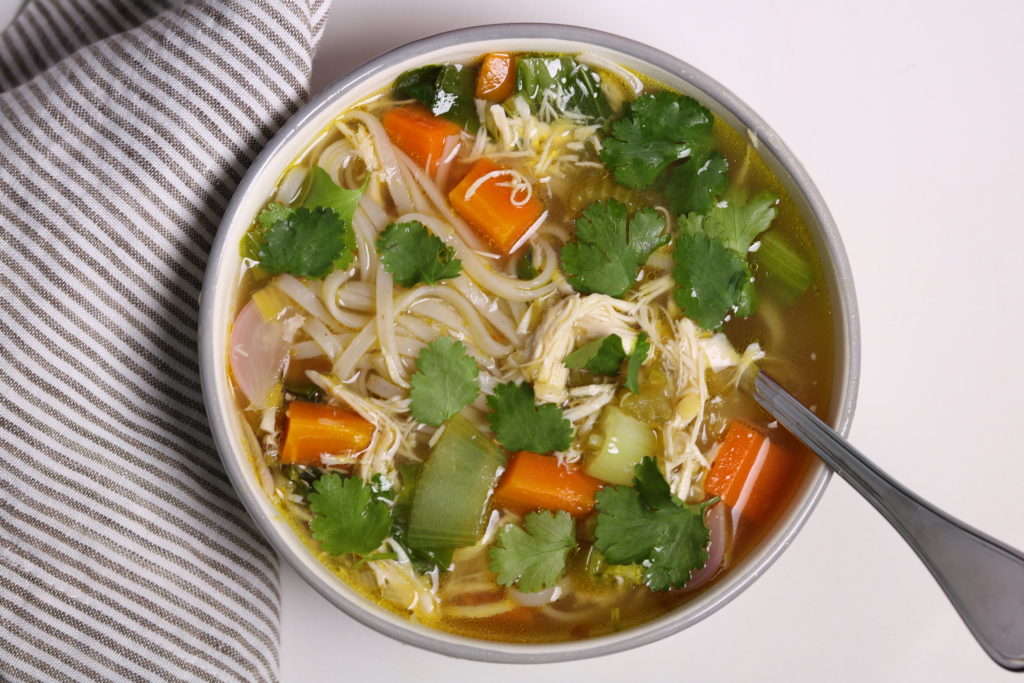 Asian Chicken Noodle Soup
Author:
Liza Cannata, Inspired from Nigella Lawson's Chinese Chicken Noodle Soup
Ingredients
2 tablespoons vegetable oil
2 leeks, trimmed, halved lengthwise, cleaned and cut into ½ inch sliced
3 carrots, peeled and cut into ½ inch pieces
3 celery stalks, cut into ½ slices
2 garlic cloves
3-inch piece of ginger, peeled and grated
2 pounds boneless, skinless chicken breasts
2 tablespoons vegetable oil
½ cup mirin
½ bunch of cilantro, tied together, plus leaves for garnish
2½ quarts chicken stock, preferably homemade
1 teaspoon sea salt
1 teaspoon red pepper flakes
2 tablespoons tamari or soy sauce
zest and juice from 1 lime
3 heads baby bok choy, trimmed and quartered widthwise
8 radishes, cut into eighths
1 package rice noodles
½ teaspoon chili oil, cilantro leaves and siracha for garnish
Instructions
Heat 2 tablespoons of vegetable oil in a large soup pot over medium-high heat. Add the leeks, carrots, and celery and cook stirring often until soft, about 5 minutes. Add the garlic and cook another 2 minutes. Add the mirin and tied cilantro and stir to combine.
Pour in the stock, sea salt, pepper, tamari or soy, grated ginger, lime zest and juice from half of the lime.
Add the chicken pieces, bring to a boil, cover and turn heat to low and cook for 30 minutes.
When done, remove the chicken to a clean plate to cool and let the soup simmer uncovered.
Once cooled, shred the chicken with your hands or two forks and return it to the soup.
Add the bok choy and radishes and cook another 5 minutes. Add the juice from the remaining ½ lime, and adjust seasonings.
When ready to serve, cook noodles according to package directions, drain and divide noodles evenly among soup bowls. Ladle the soup into each bowl and top with a drop of chili oil, cilantro leaves, and sriracha if desired.