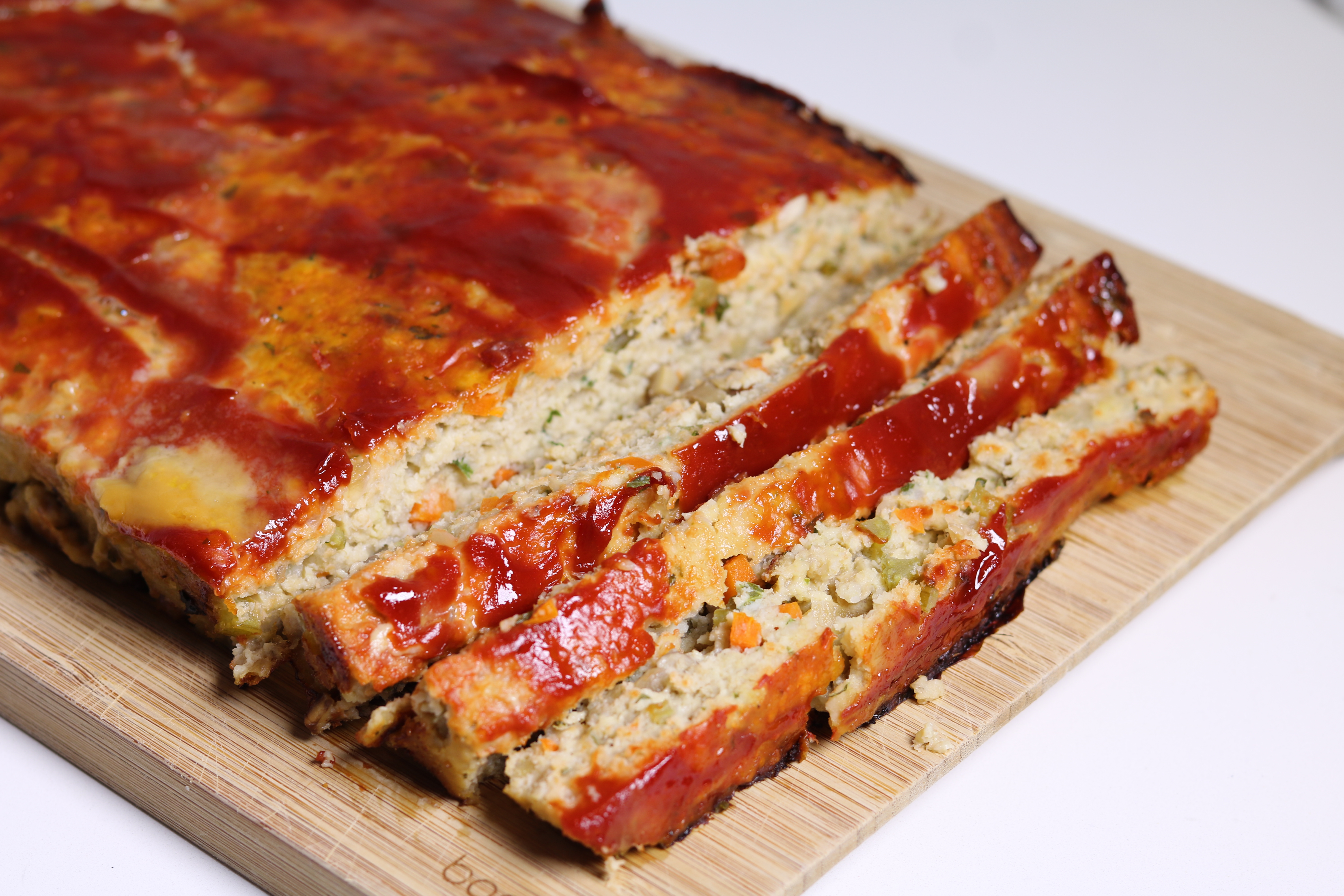 To me, growing up, meatloaf was the quintessential mundane dinner.  I get it… ground meat mixed with other ingredients, formed into a loaf shape, and baked doesn't sound that exciting or appealing.  It also happens to not be the most attractive food 🙂  Once I began making meatloaf myself, I kind of couldn't understand why it has gotten such a bad reputation.  And, surprisingly, meatloaf is one of my kid's favorite dinners.  Plain turkey meatloaf is usually our go-to, but I am currently loving this chicken version because it is loaded with extra veggies.  It is moist and flavorful and super healthy.  Feel free to prepare the loaf ahead of time, cover and place in fridge until you are ready to cook.  Enjoy!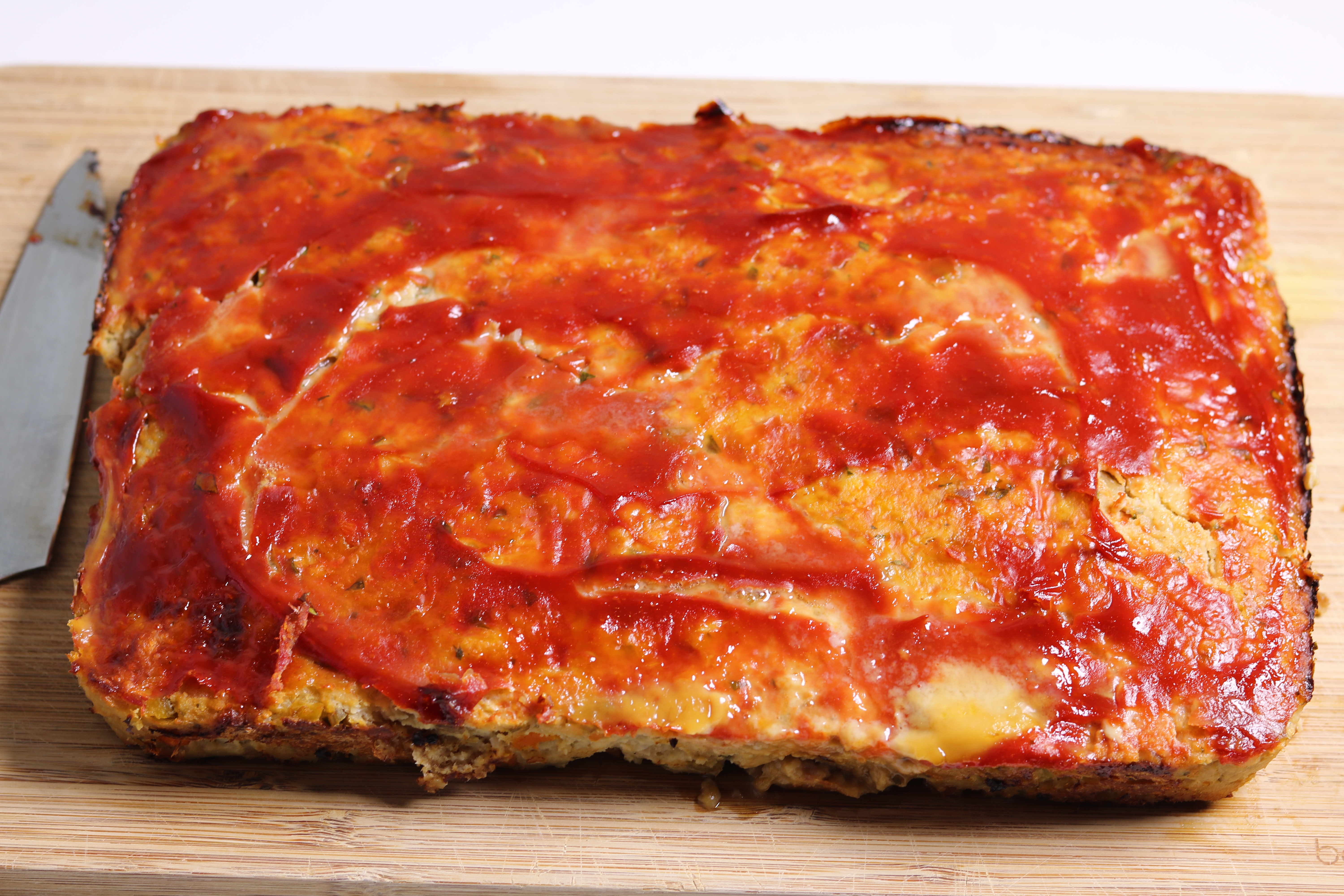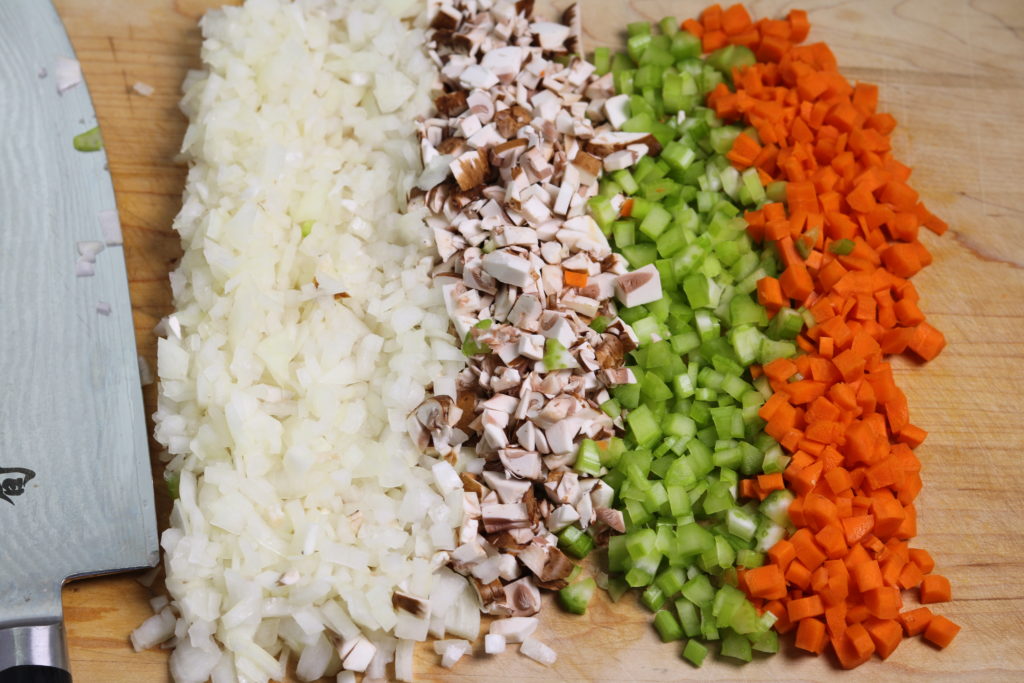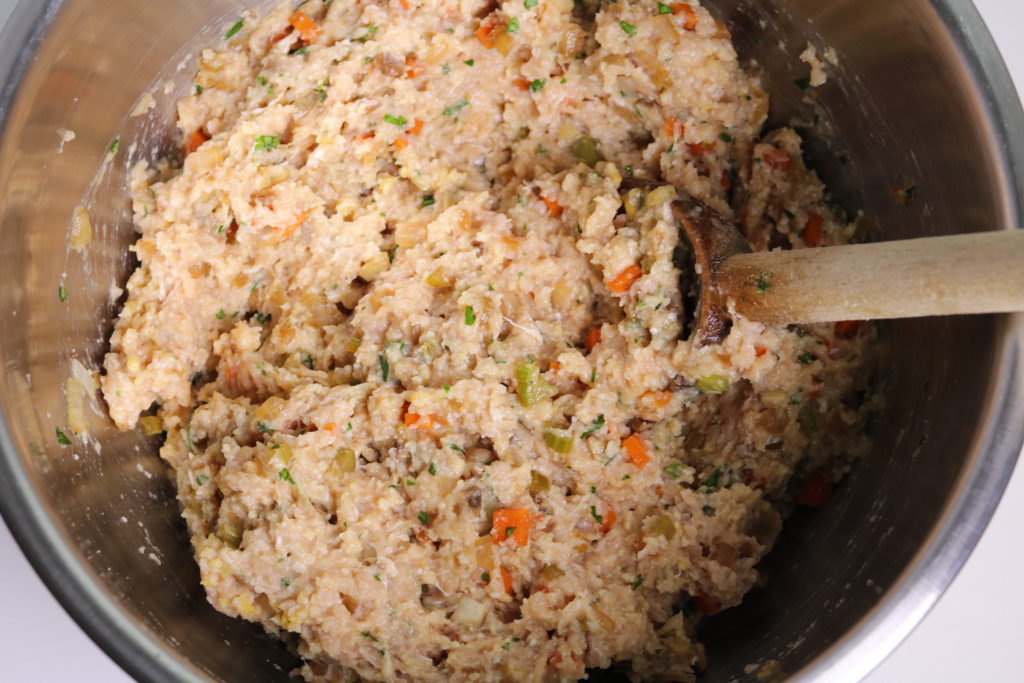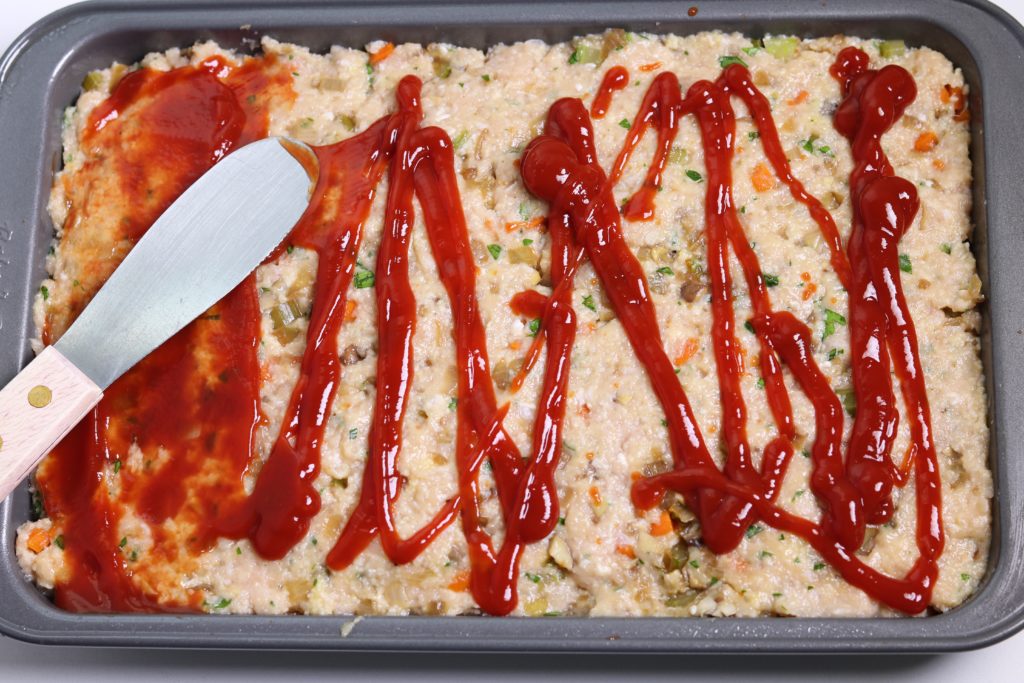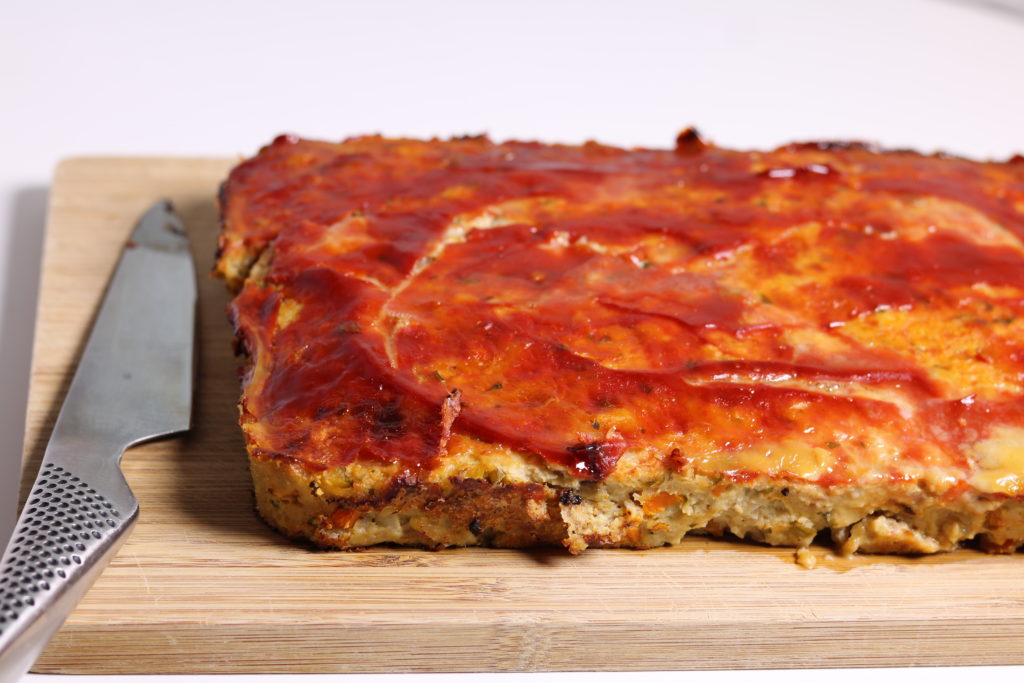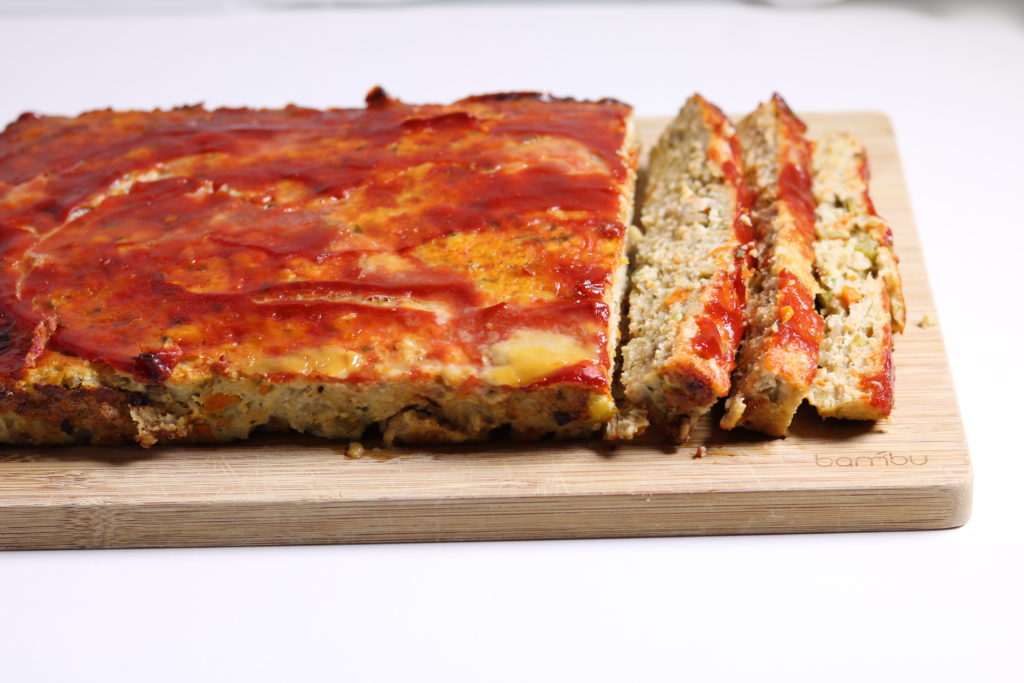 Chicken Meatloaf
Ingredients
2 tablespoons olive oil
1 yellow onion, minced
½ cup finely diced carrot
½ cup finely diced celery
8 brown mushroom caps, finely diced
1 teaspoon salt
fresh ground pepper
3 tablespoons Worcestershire sauce
1 tablespoon chopped Italian parsley
2 eggs, lightly beaten
¾ cup bread crumbs
2 pounds ground chicken
½ cup ketchup
Instructions
Pre-heat oven to 350 degrees.
Grease a 9 by 13-inch pan.
Heat olive oil in a large saute pan over medium heat. Add onions, carrots, celery and mushrooms and cook until vegetables are soft, about 10 minutes. Add Worcestershire sauce, salt, and pepper and mix well. Remove from heat and let cool.
In a large bowl, gently scramble eggs. Add bread crumbs and parsley and stir well. Add cooled vegetable mixture and chicken meat and stir until well combined.
Pour mixture into greased pan and smooth the top. Cover surface with a thin layer of ketchup.
Place in oven and cook for an hour.