These 8-ingredient Paleo pancakes are light, fluffy, and delicious.  Believe it or not, all three boys gobbled them down (with a generous serving of maple syrup of course.)  Full of protein and healthy fats, they are an excellent way to begin the day.  Plus, they are grain/ gluten-free and vegan.   Top with fresh fruit and maple syrup.  Enjoy!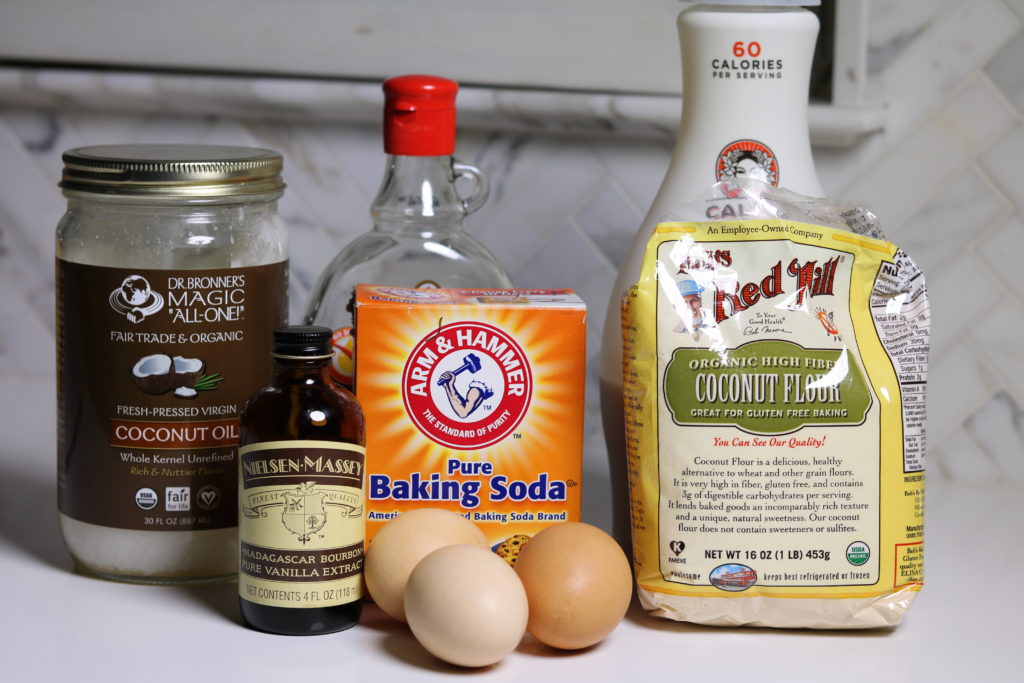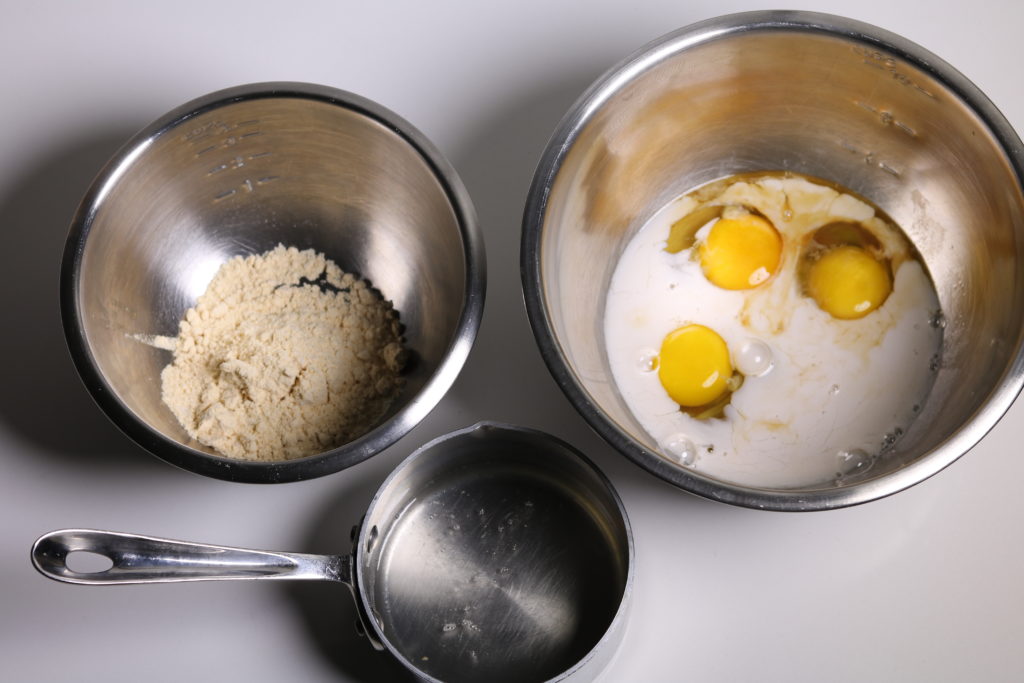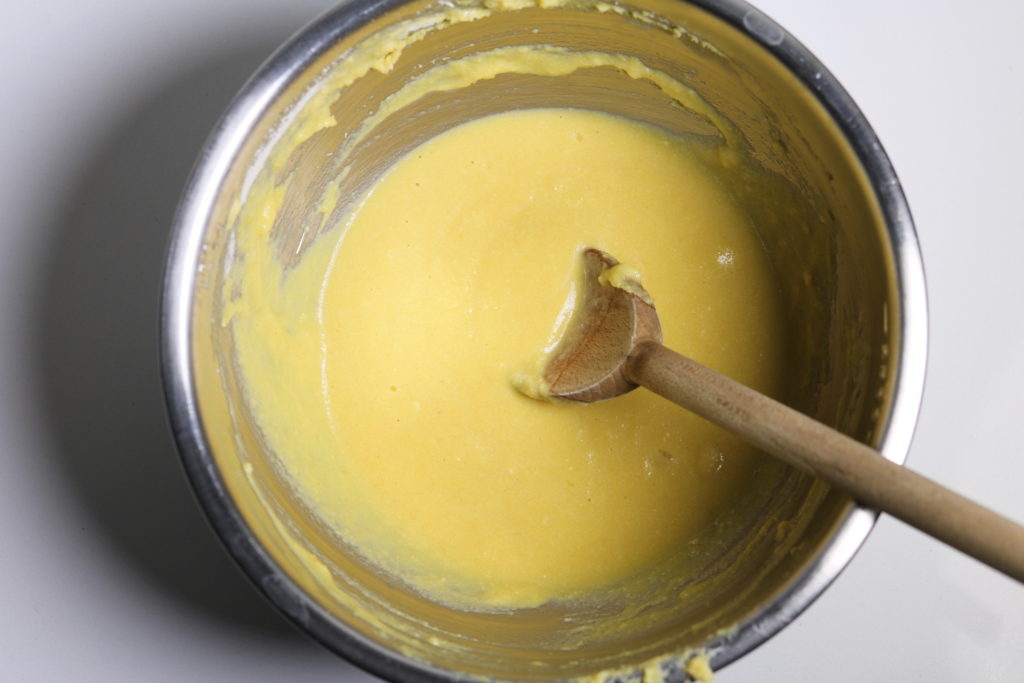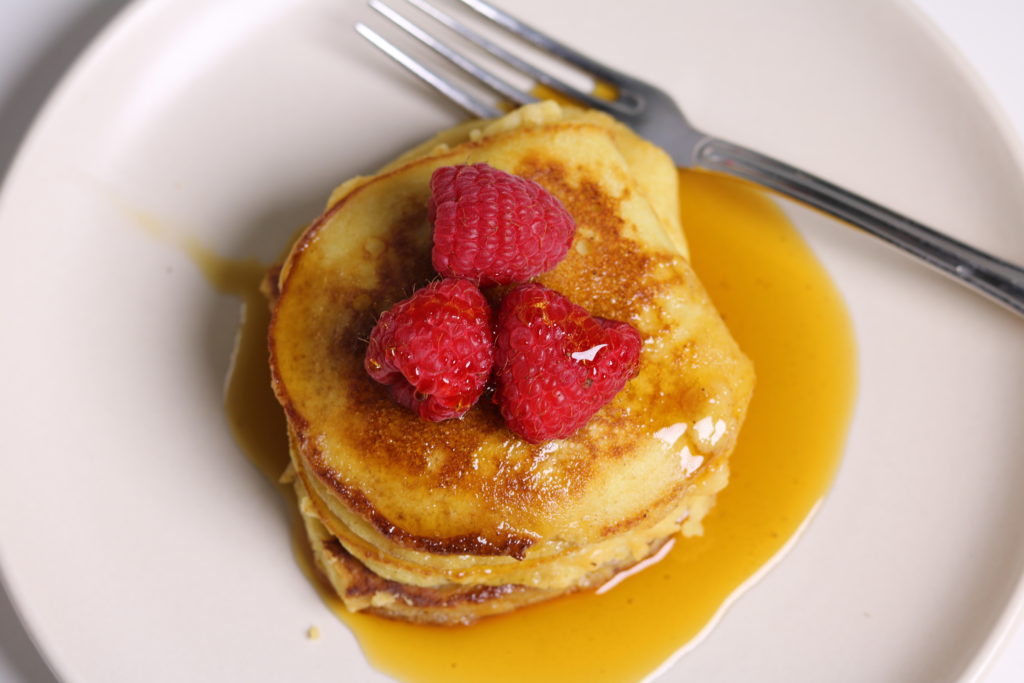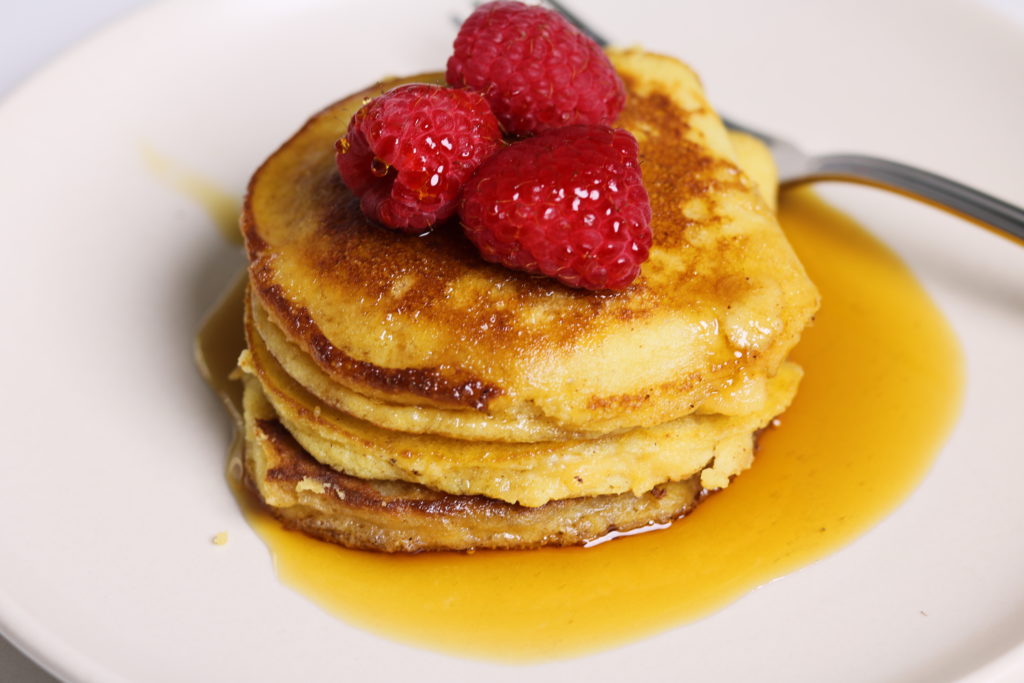 Paleo Pancakes
Ingredients
3 eggs
1 tablespoon maple syrup plus more for serving
3 tablespoons melted coconut oil
⅓ cup milk of your choice (almond, coconut or cow's milk)
½ teaspoon vanilla
¼ cup coconut flour
¼ teaspoon salt
½ teaspoon baking powder
Instructions
Melt coconut oil in a small saucepan over low heat and let cool for a minute.
In a large bowl, whisk eggs, milk, vanilla, and cooled oil until combined. In a separate medium bowl, whisk coconut flour, sugar, baking powder and salt until well blended.
Add dry ingredients to wet ingredients; stir with a fork until well combined and no lumps remain.
Oil or butter a griddle or large skillet over medium heat. Drop ladlefuls of batter, a scant ¼ cup each, onto hot griddle. Cook 3 to 4 minutes until small bubbles begin to form on top, then flip. Cook on other the side 1 to 2 minutes until cooked through.
Serve warm with your favorite pancake toppings.