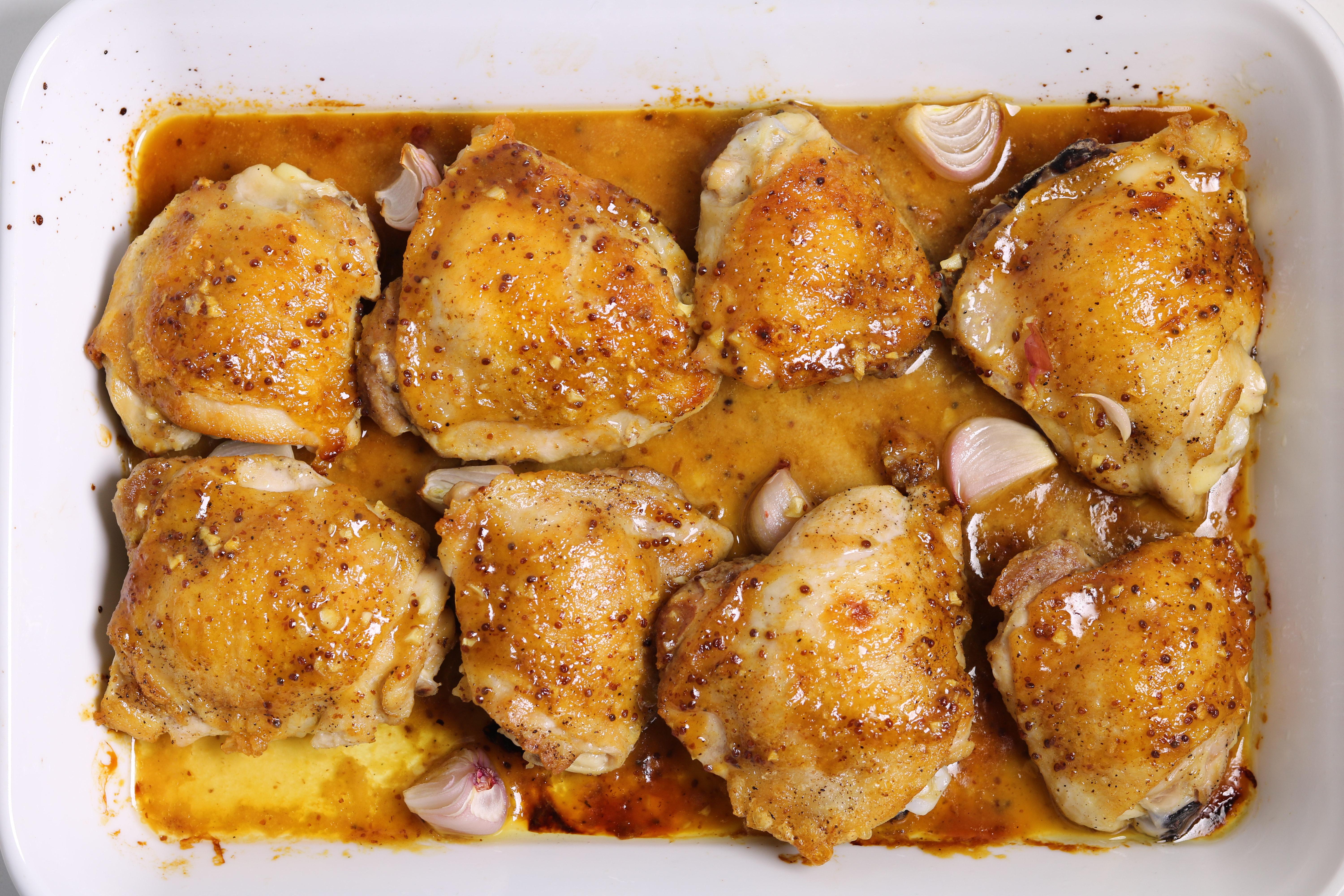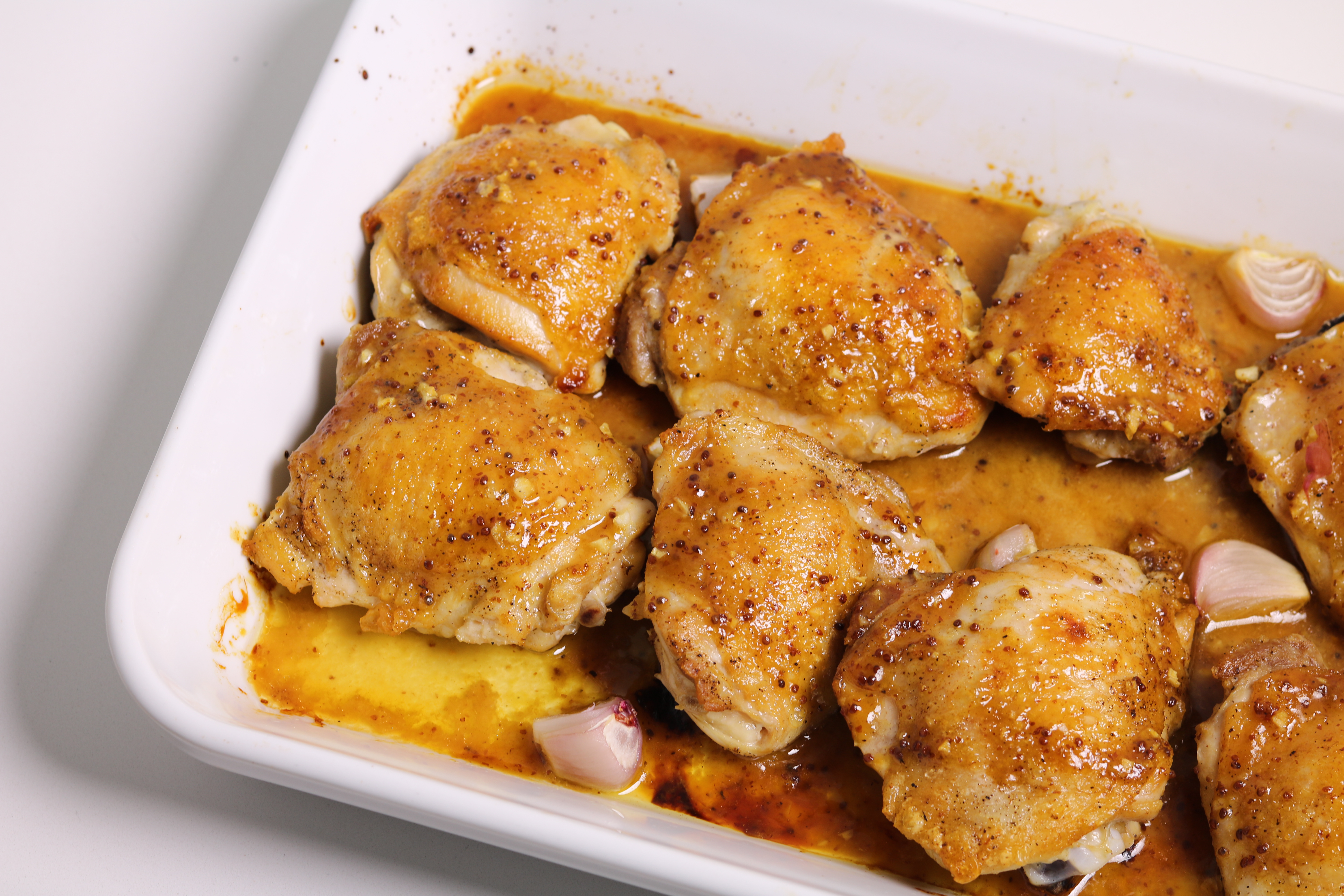 This easy, delicious honey mustard baked chicken is your new weeknight go-to.    I found the recipe on I am a Food Blog and have made it several times.  It is pretty much foolproof, with just the right amount of sweetness from the honey and tanginess from the mustard.  And, you can't beat that it is made with only 5 ingredients and baked in the oven.  Go ahead and roast some asparagus while the chicken is cooking and throw together a salad and you've got yourself a yummy dinner in under 40 min!  Enjoy!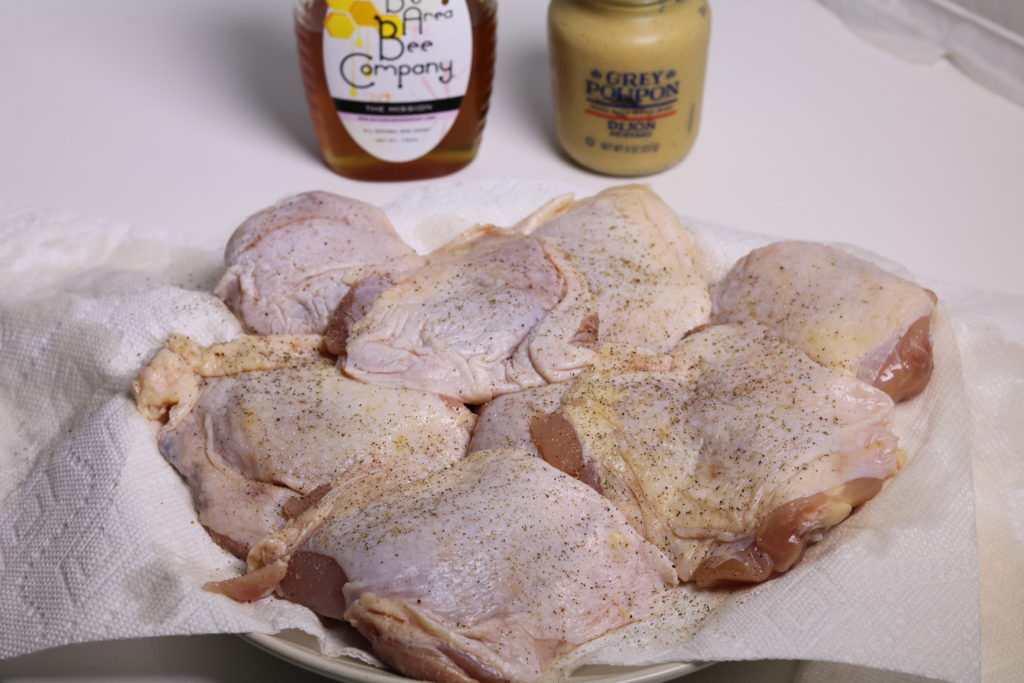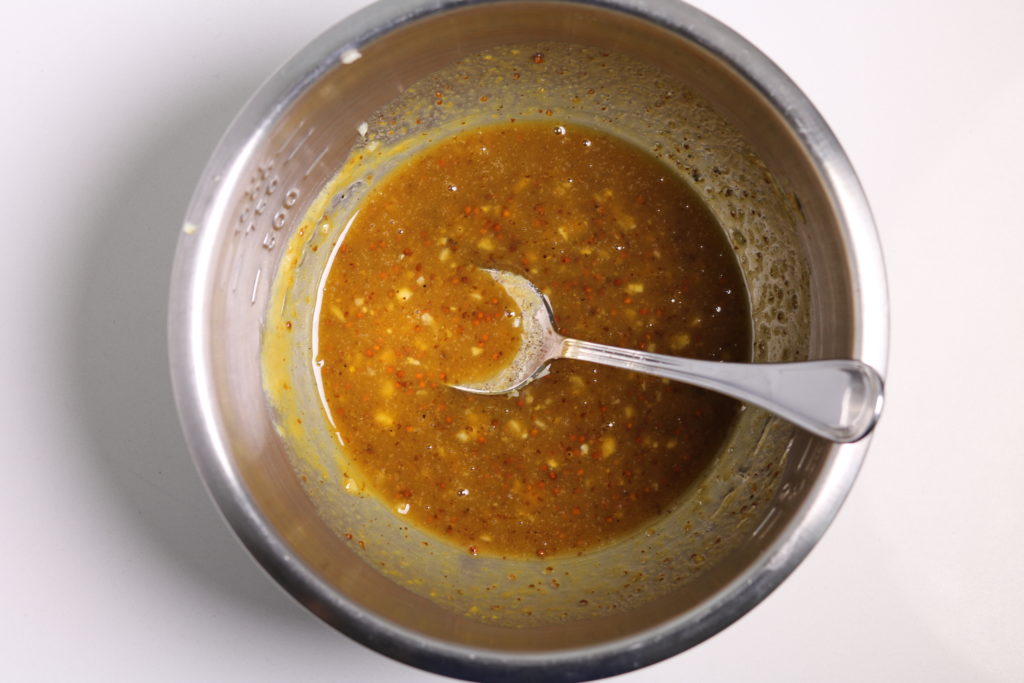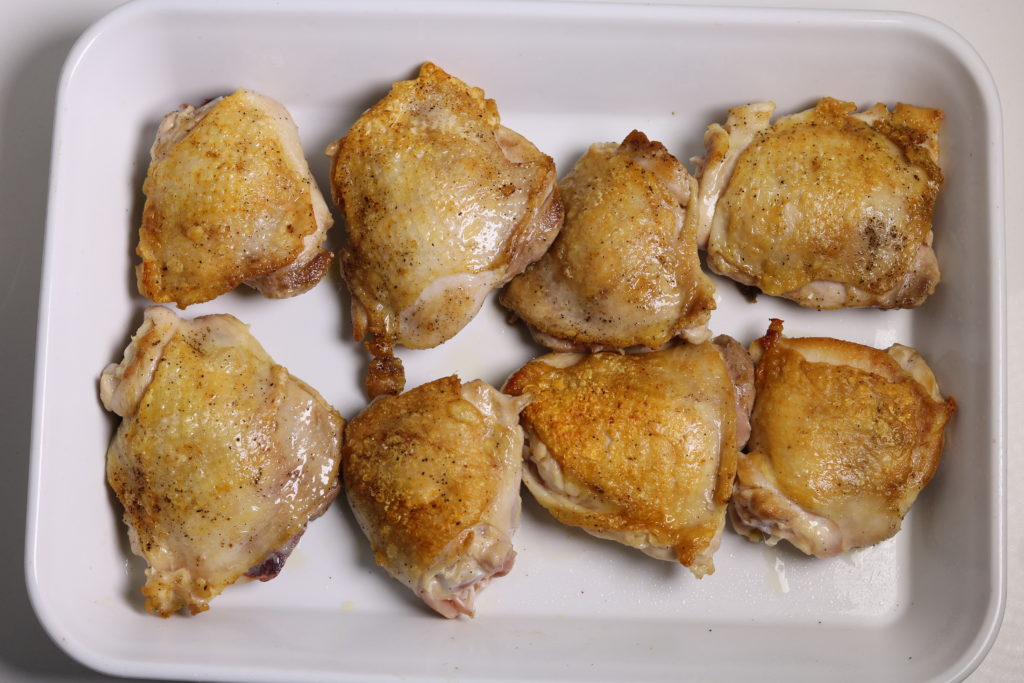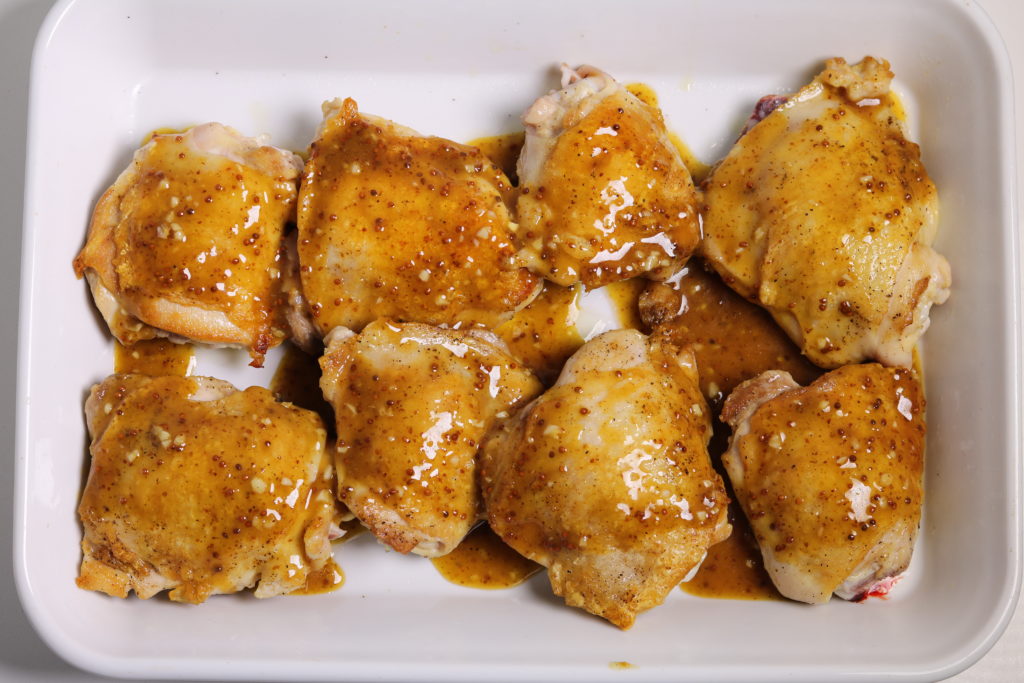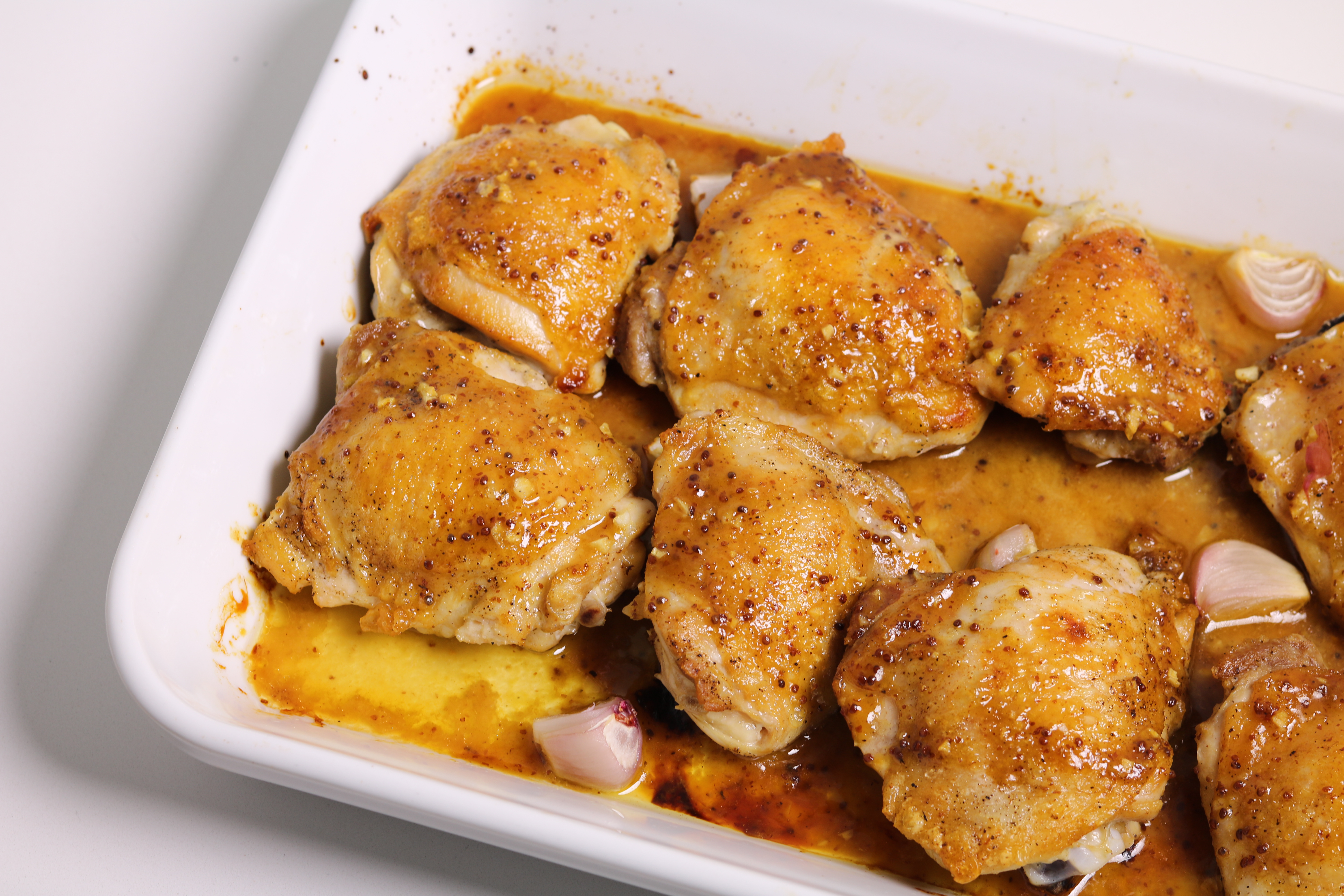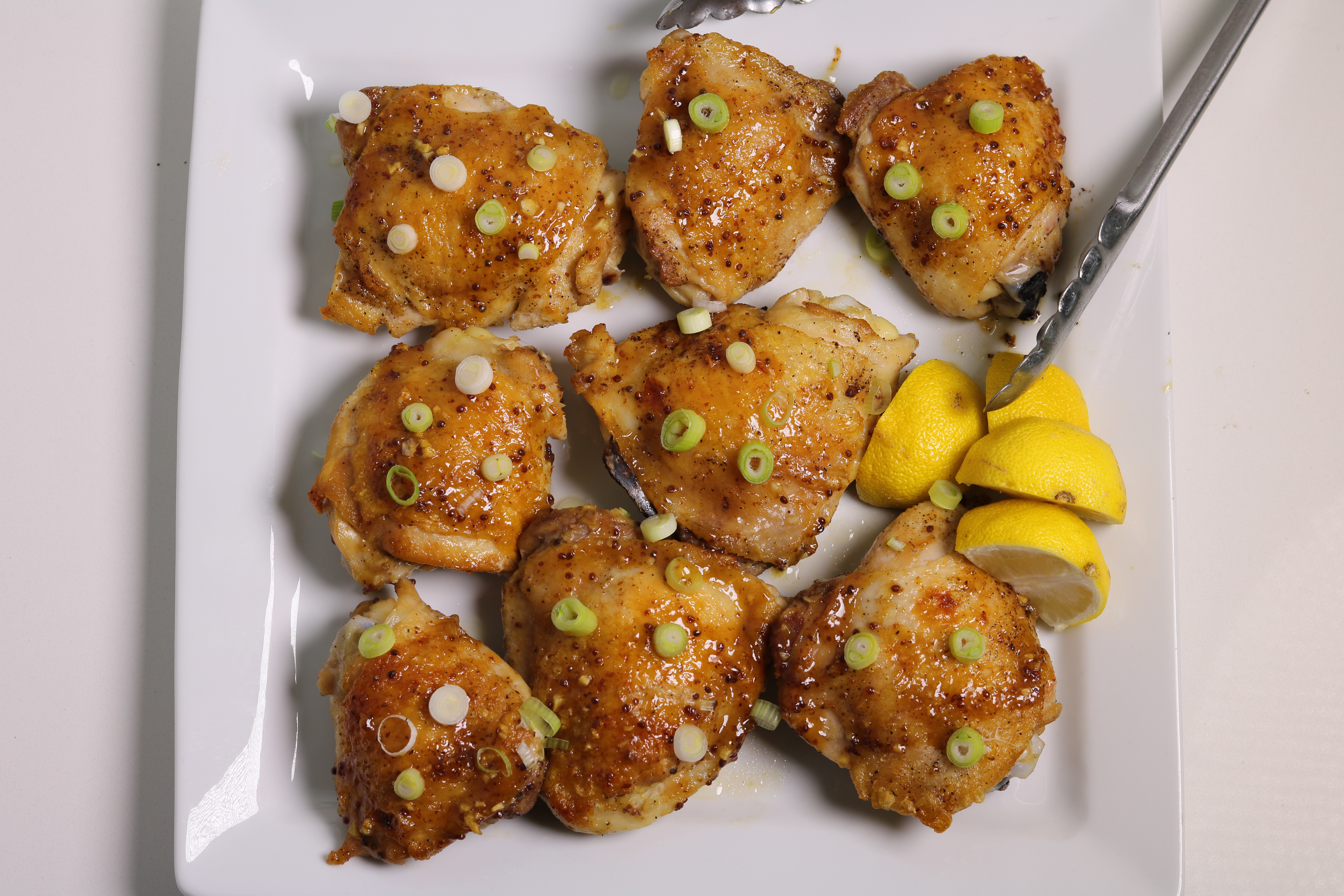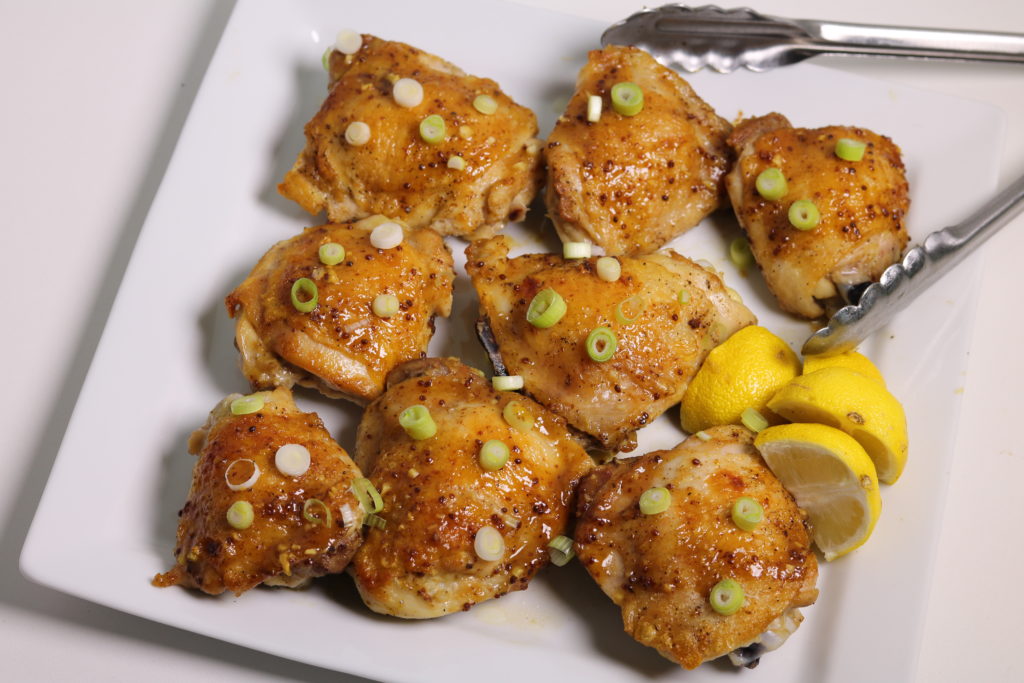 Honey Mustard Baked Chicken
Ingredients
¼ cup honey
2 tablespoons whole grain mustard
2 tablespoons dijon mustard
2 cloves garlic, minced
salt and pepper
6-8 bone-in, skin on chicken thighs
2 shallots, quartered
½ lemon, to serve, if desired
green onions, to serve, if desired
Instructions
Preheat the oven to 375°F.
In a small bowl or glass measuring cup, whisk together the honey, whole grain mustard, Dijon, and garlic. Taste and season with salt and pepper.
Pat the thighs dry with a paper towel and season generously with salt and pepper. Heat up a large cast iron pan or non-stick skillet on medium-high heat and add 4 of the thighs skin side down. Brown for 5 minutes undisturbed until golden and crispy. Remove from the pan and place in a large oven-proof casserole dish. Brown the remaining 4 thighs and place in the oven-proof dish. Top with the quartered shallots and pour on the honey mustard mixture. Bake until the thighs are cooked through, 30-40 minutes based on size. Squeeze on some lemon juice (adds some brightness) and sprinkle with green onions (adds some freshness) if desired and enjoy warm!