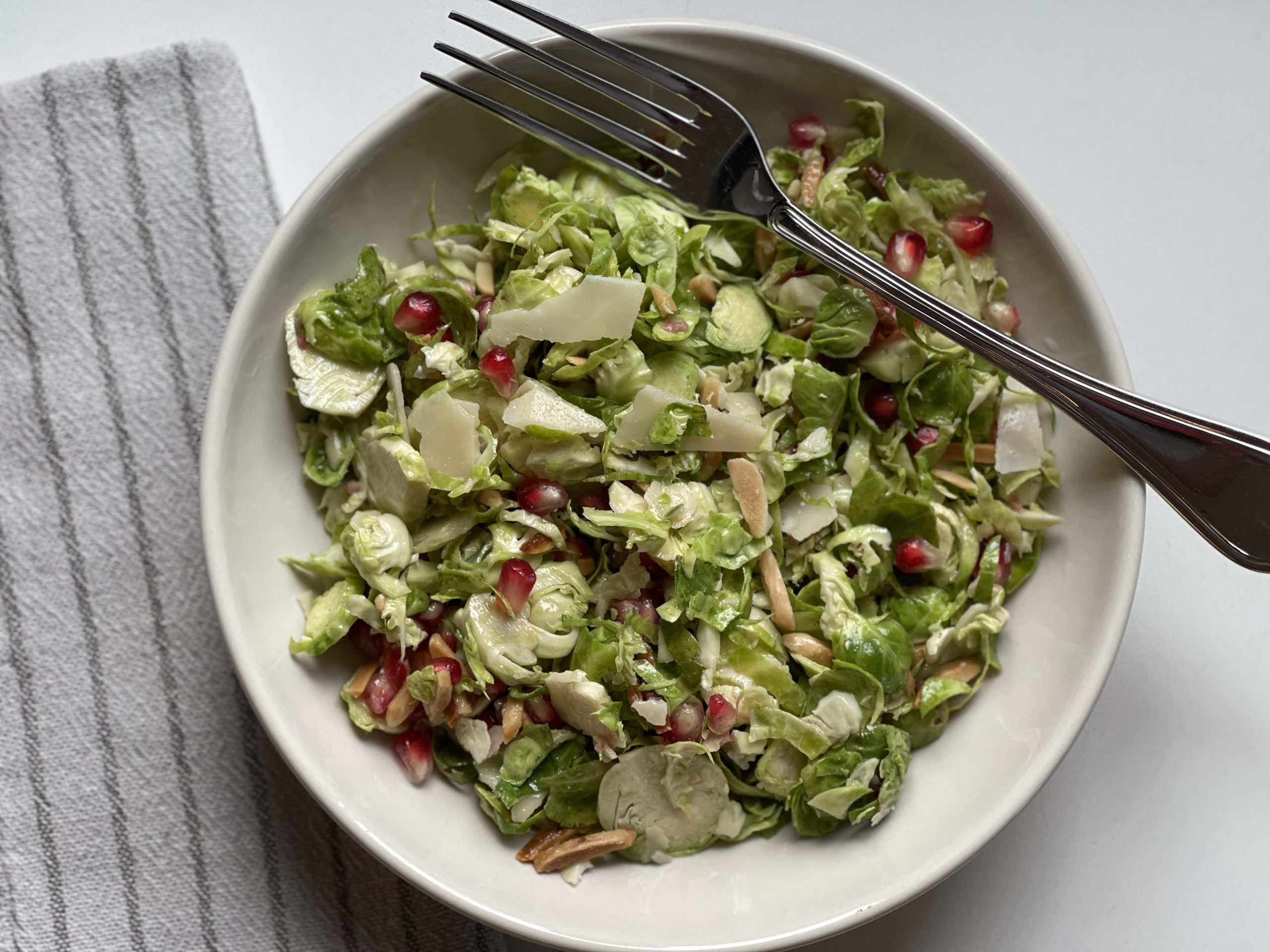 This fall slaw is an absolute must!  It is sweet and tangy and goes with practically anything.  Also, it keeps for about 4 days in fridge and just gets better and better so make sure to make extras for some quick lunches.  Enjoy!
Brussels Sprout Slaw with Honey Mustard Dressing
Ingredients
1 pound Brussels sprouts
⅓ cup slivered almonds, toasted
⅓ cup pomegranate seeds
⅓ cup shaved Parmesan cheese
Honey mustard dressing:
¼ cup extra-virgin olive oil
2 tablespoons apple cider vinegar
1 tablespoon honey
1 tablespoon Dijon mustard
1 garlic clove, pressed or minced
¼ teaspoon fine sea salt
Instructions
Trim the Brussels sprouts by cutting off the tough end and a few outer leaves. Thinly slice them with a knife or hand-held mandolin or shred them in a food processor using the slicing blade.
If you are using raw almonds, lightly toast them over medium heat for three to four minutes, stirring frequently, until they are fragrant and turning golden on the edges.
Whisk together dressing ingredients in a small bowl or shake vigorously in a jar with a tight fitting lid.
Place shredded sprouts, pomegranates, and parmesan in a medium serving bowl. Add dressing and toss well. Taste, and add another pinch or two of salt if needed
Serve immediately, or cover and refrigerate for up for 4 days.