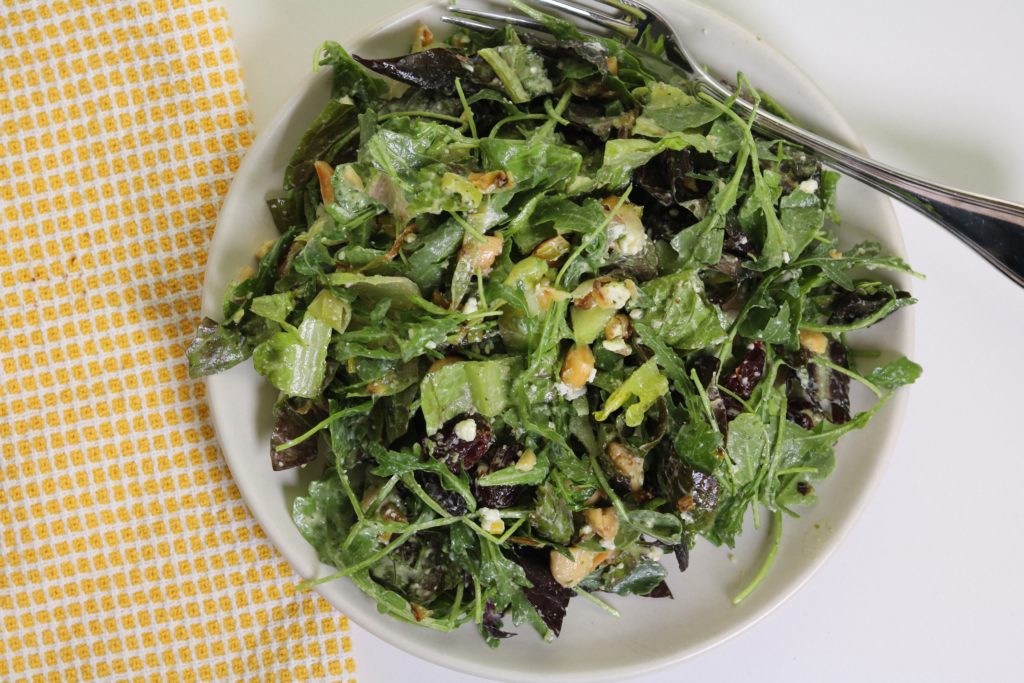 I have been making this salad weekly for the past couple months and loving it.  It is tasty and satisfying and makes a great main course salad.  The combination of arugula, red leaf lettuce, sautéed leeks, macrona almonds, cherries, cucumber, avocado and feta is divine.  I am so looking forward to when cherries show up in the next few weeks so I can use fresh ones.  The dressing can also double as a dip or a sauce which is an added bonus.  Enjoy!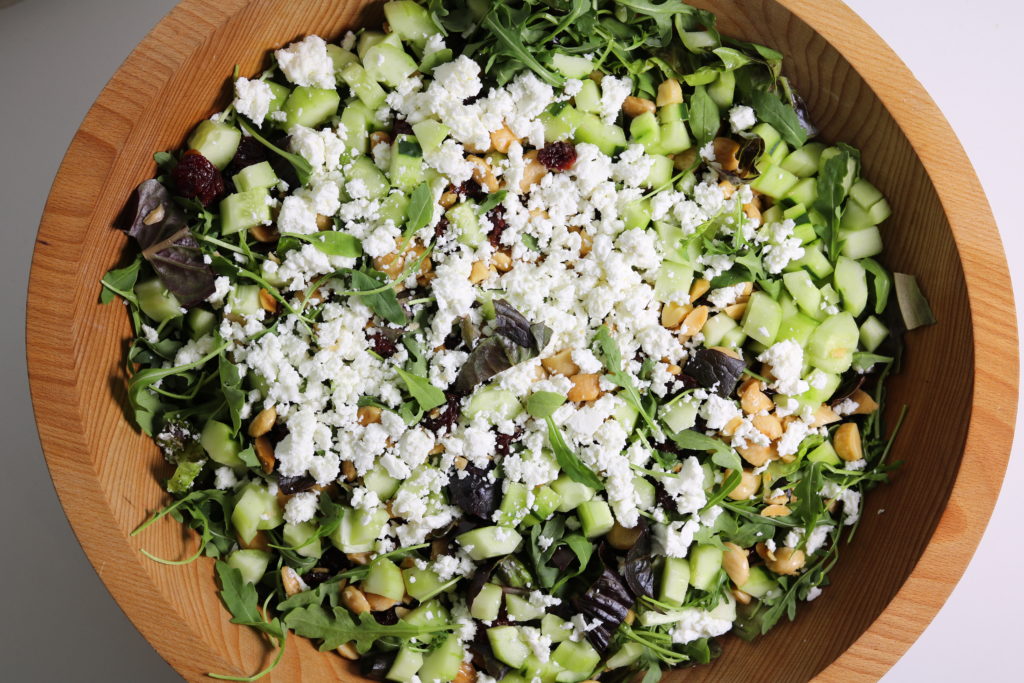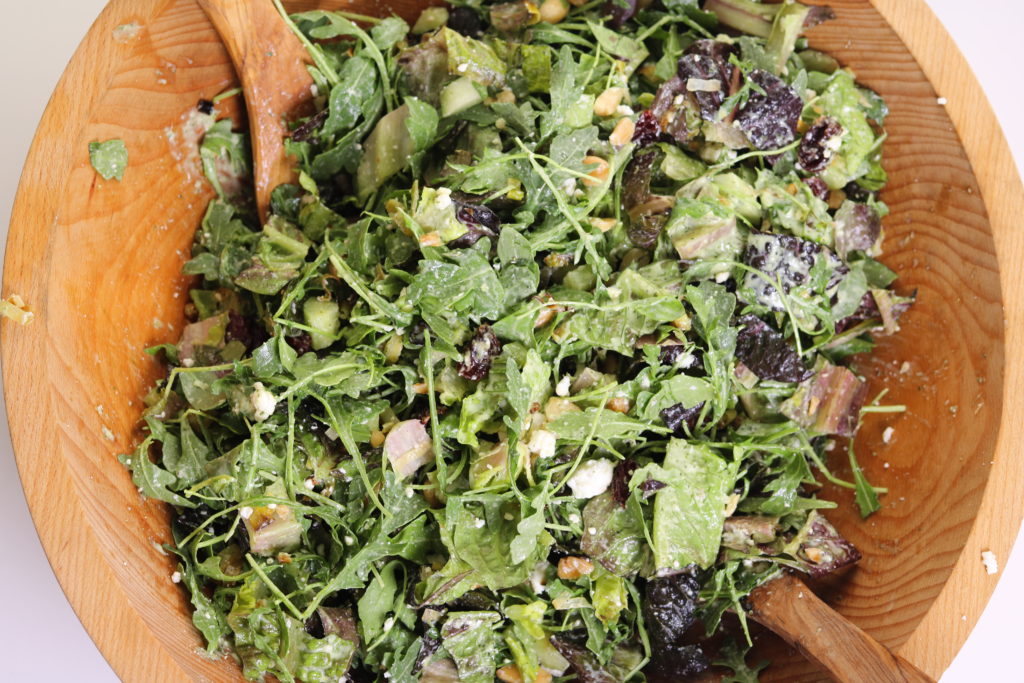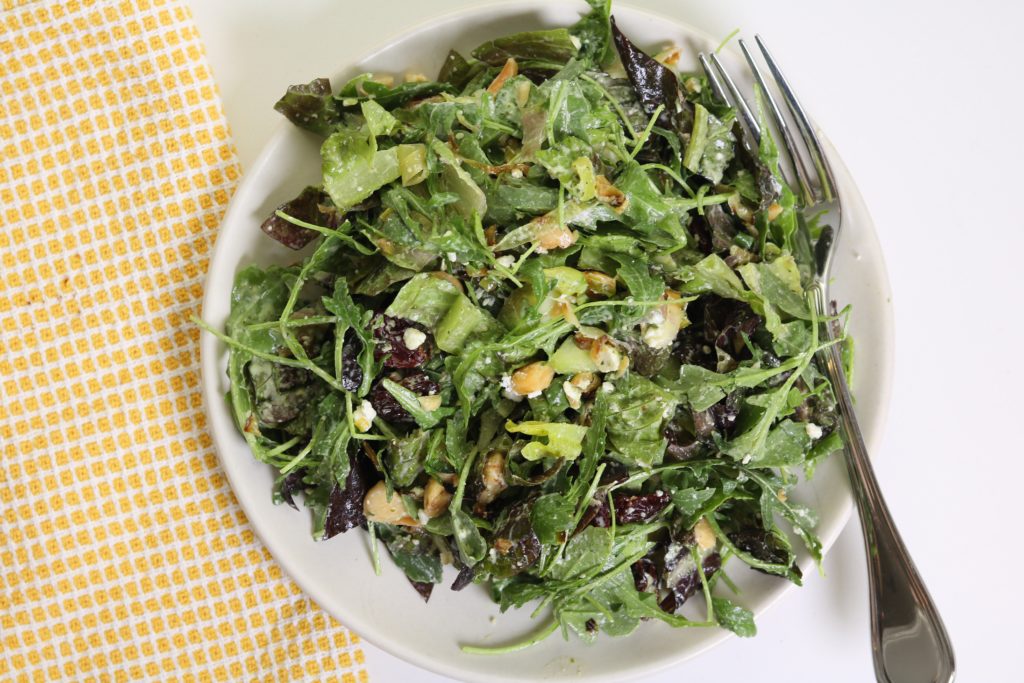 Sara Forte's Last Meal Salad
Ingredients
1 tablespoon olive oil
1 large leek, halved and cleaned and thinly sliced into ½ circles
4 cups baby arugula
1 head chopped red romaine or red leaf lettuce
1 english cucumber, peeled, seeded and diced
1 cup pitted and halved cherries (or ½ cup dried)
½ cup Marcona almonds, coarsely chopped
1 avocados, pitted and diced
½ cup crumbled feta
Everyday green Dressing:
1 clove garlic
3 scallions, white and light green parts, thinly sliced
½ teaspoon sea salt
fresh ground pepper
zest and juice from 1 lemon
1 tablespoon honey
2 teaspoons apple cider vinegar
¾ cup greek yogurt
¼ cup grated parmesan cheese
1 cup firmly packed basil leaves
½ cup flat-leaf parsley
½ cup cilantro
¼ cup olive oil
Instructions
Heat the olive oil in a large pan over medium heat. Add the leeks and a pinch of salt and cook, stirring a few times, until the edges get crispy, about 6-8 minutes.
Remove from the heat and let cool completely.
Meanwhile make the dressing. Place garlic, green onions, salt, pepper, lemon zest and juice, and honey and an food processor and pulse to combine. Add the vinegar, yogurt, parmesan, herbs, and olive oil and run until smooth. Taste and adjust seasonings if needed.
Wash and dry the greens well and place in a large salad bowl. Add the cucumber, cherries, avocado almonds, feta and the cooled leeks. Toss everything with the dressing to taste and serve immediately.