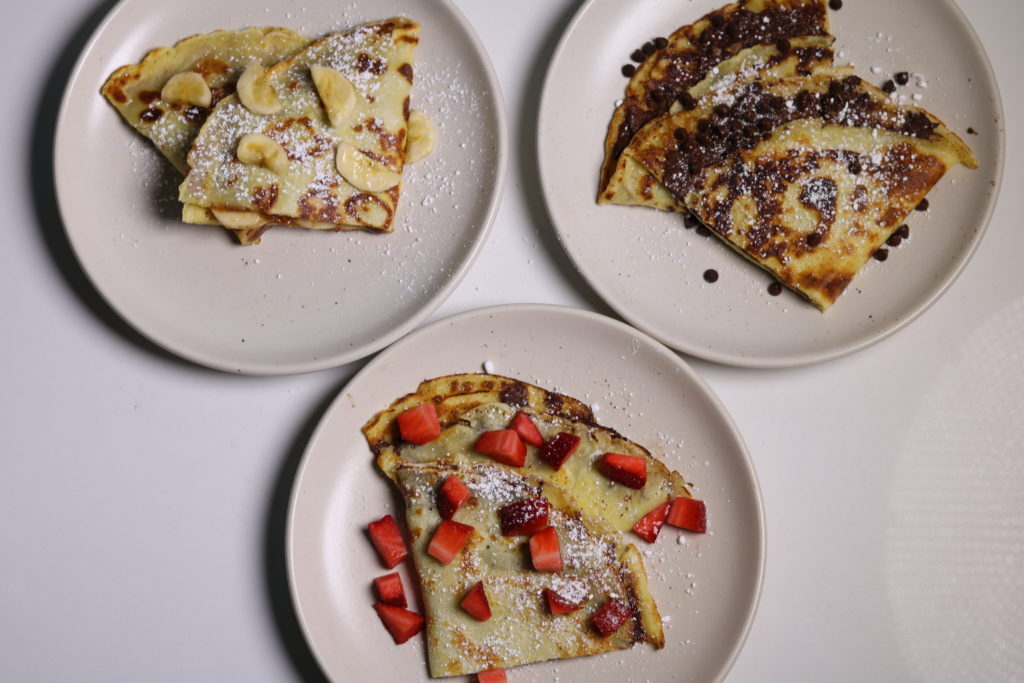 Crepes are definitely easier to make than you think.  Five minutes to mix the batter in a blender or Vitamix and five minutes to cook.  This popular french street-food staple can be filled and topped with practically any ingredient, sweet or savory.  Some of our favorites include Nutella with strawberries, almond butter and jelly with bananas, and chocolate with chocolate chips.  The batter can be stored in an airtight container in the fridge for a few days.  Enjoy!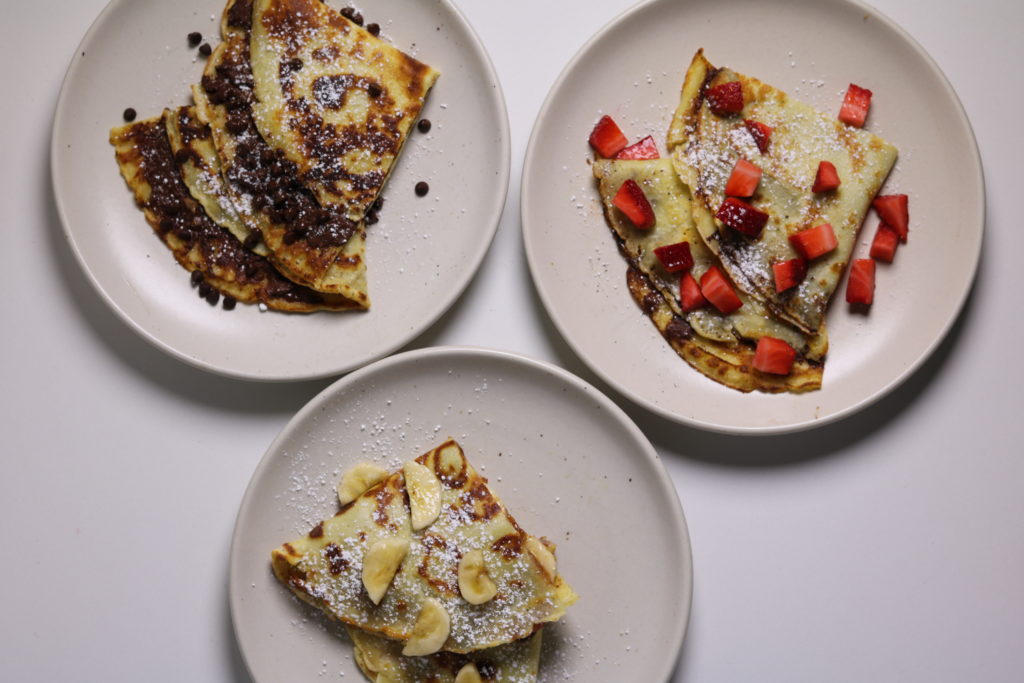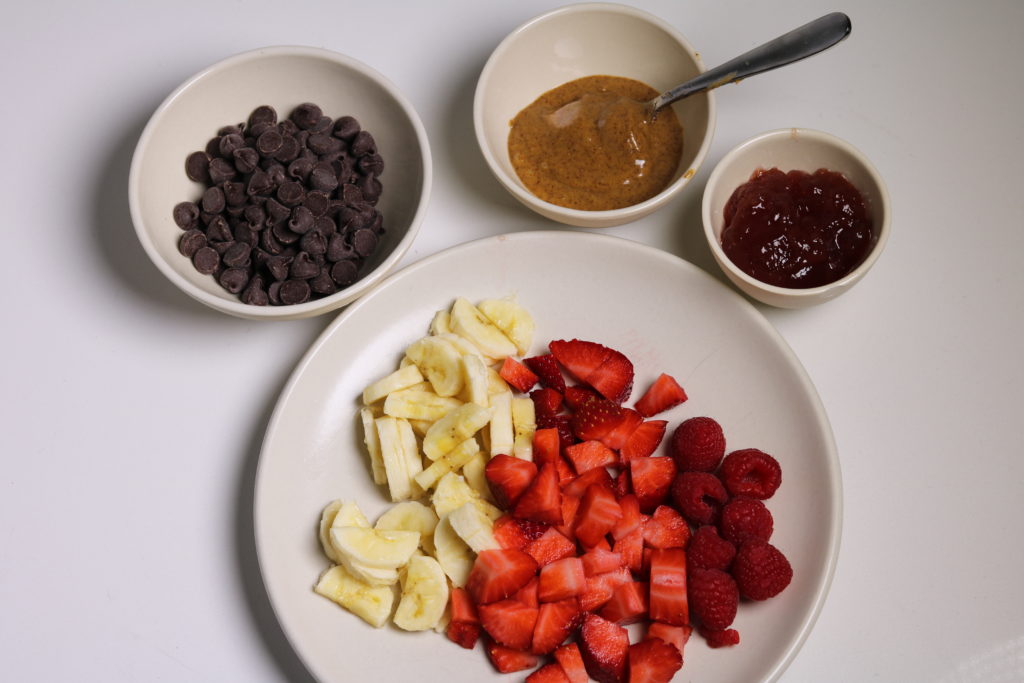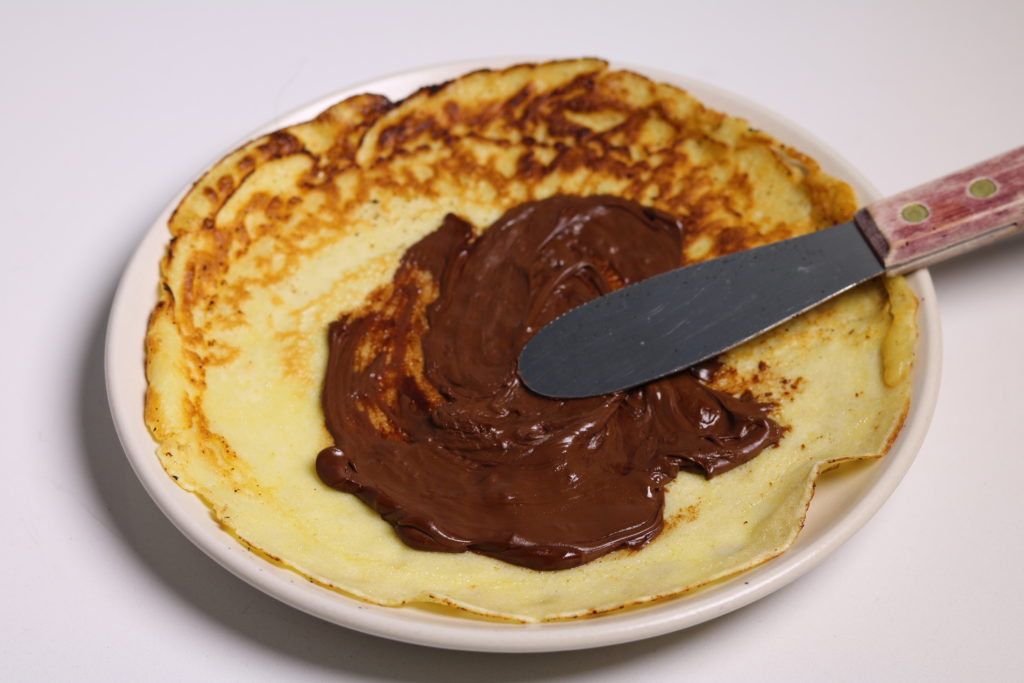 Nutella with strawberries: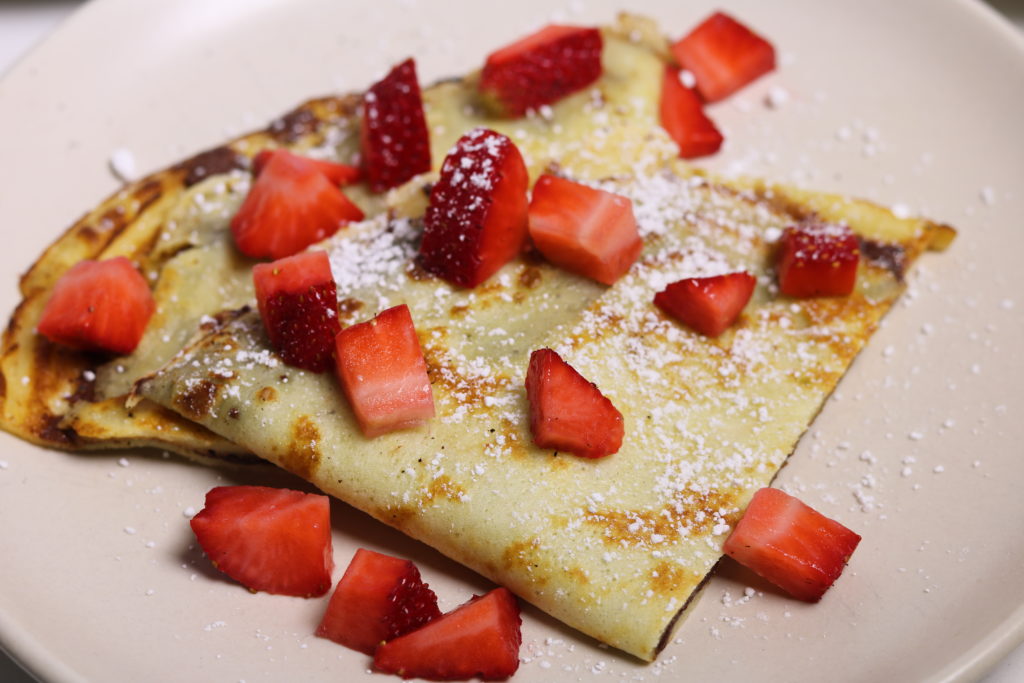 Chocolate with mini chocolate chips: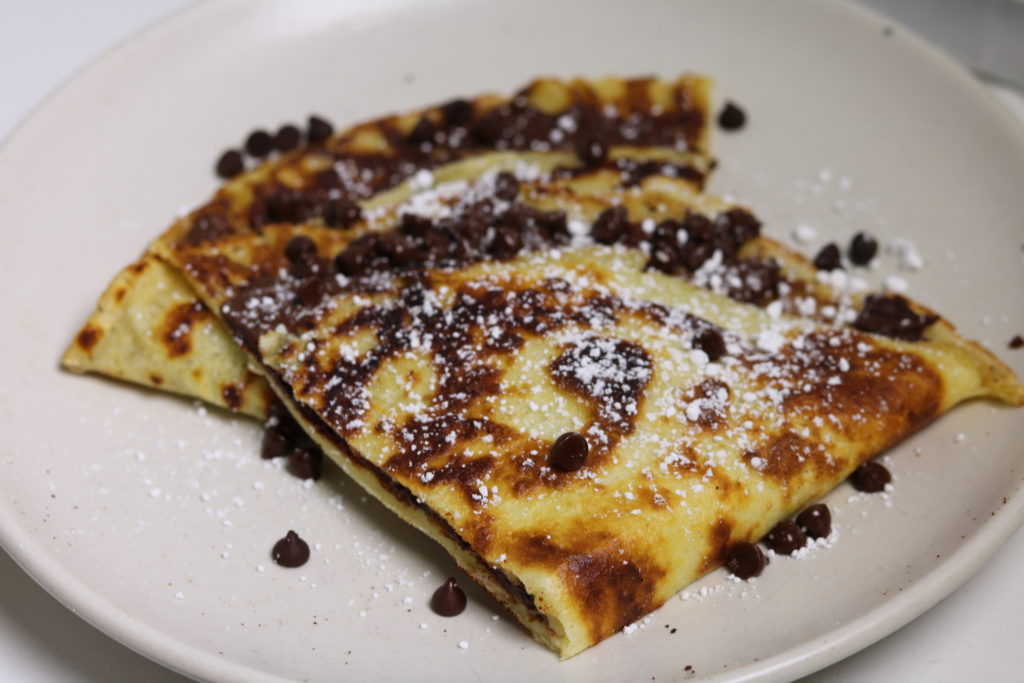 Almond butter and jelly with bananas: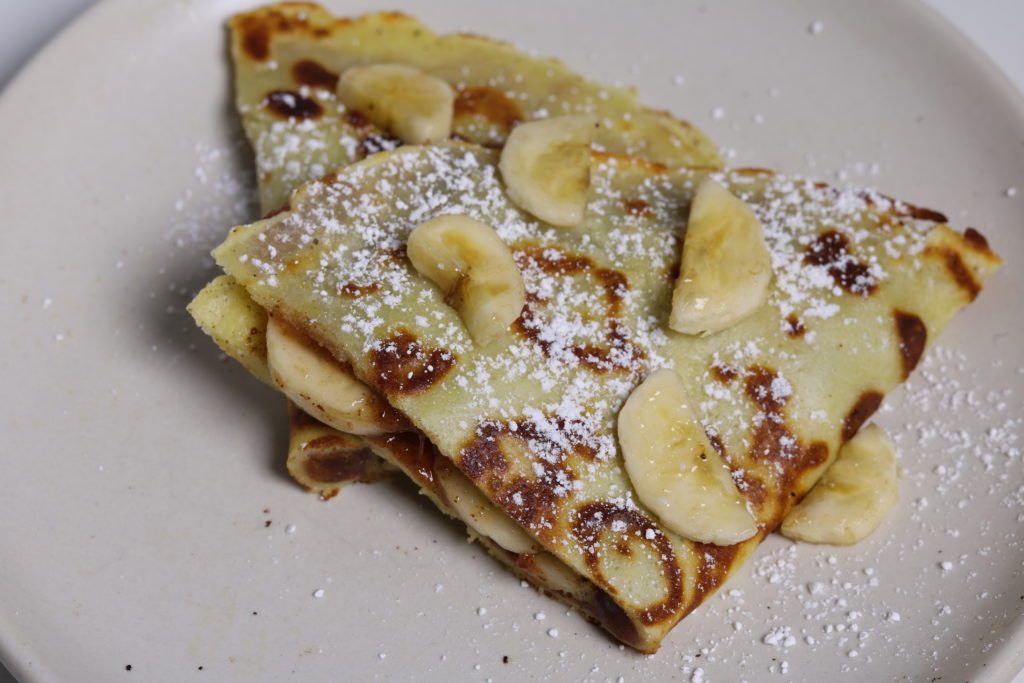 Crepes
Ingredients
2 tablespoons butter, melted, plus more for cooking
2 cups milk
2 large eggs
1½ cup flour
1 tablespoon sugar
½ teaspoon baking powder
½ teaspoon salt
powdered sugar for dusting
fillings: fruit, nutella, almond butter, jam, whipped cream
Instructions
Melt the butter in a small saucepan and let cool.
Add the milk, eggs, melted butter, flour, sugar, baking powder, and salt to a high powered blender. Blend for a minute, scrape down the sides and blend again until smooth.
Heat a crepe pan or non-stick frying pan over medium-high heat. When the pan is hot, spread butter over the pan. Pour in about ⅓ cup batter and tilt the pan so that the batter evenly covers the bottom in a thin layer. Cook the crepe until golden brown on the bottom, about 2 minutes.
Using a spatula, scoop up under the center of the crepe a carefully flip it. Add a large spoonful of you favorite filling onto the center of the crepe. Cook another 2 minutes, carefully slip the crepe, filling side up, onto a plate. Spread the filling evenly over crepe, add additional toppings, and fold into quarters. Place powdered sugar in a small strainer and lightly dust crepe and serve.