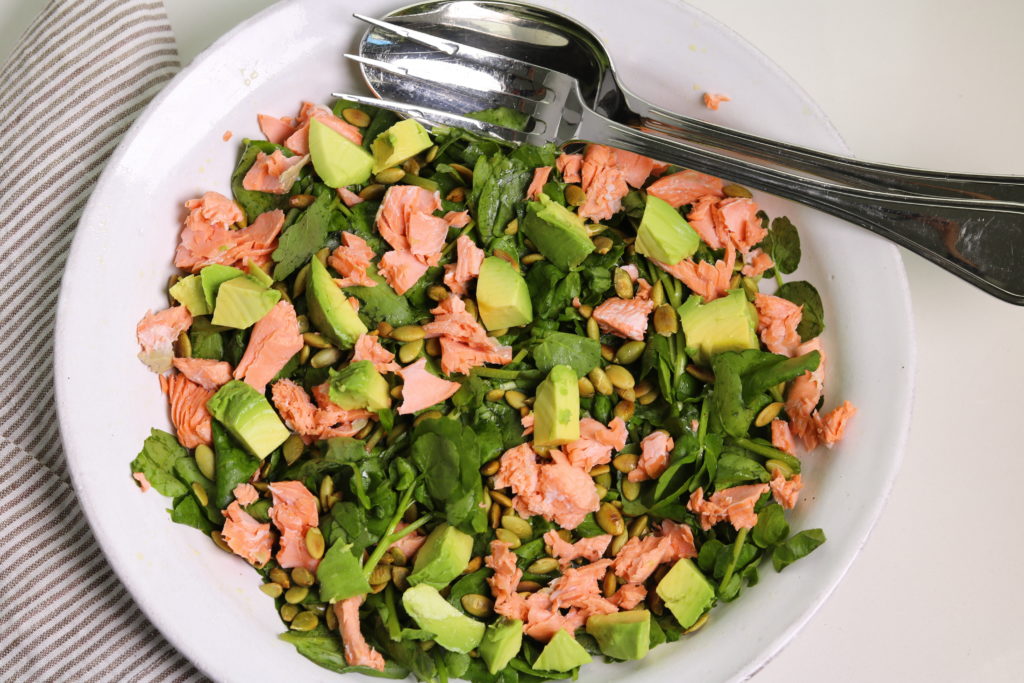 When the weather gets warmer and the days get longer, I like to have a big hearty salad for supper.  Thankfully, my husband is happy with one as well.  And, the kiddos are thrilled because they usually end up with a quesadilla or something simple.  Since tomorrow is officially the first day of spring, I thought I would start the week off with this delicious watercress and salmon salad.  It is slightly adapted from Nigella Lawson's original recipe and it is light, healthy and super yummy.  Full of healthy omega fats from the salmon, avocado, and pumpkin seeds and loaded with nutrients from the watercress, it is really a superfood salad.  Enjoy!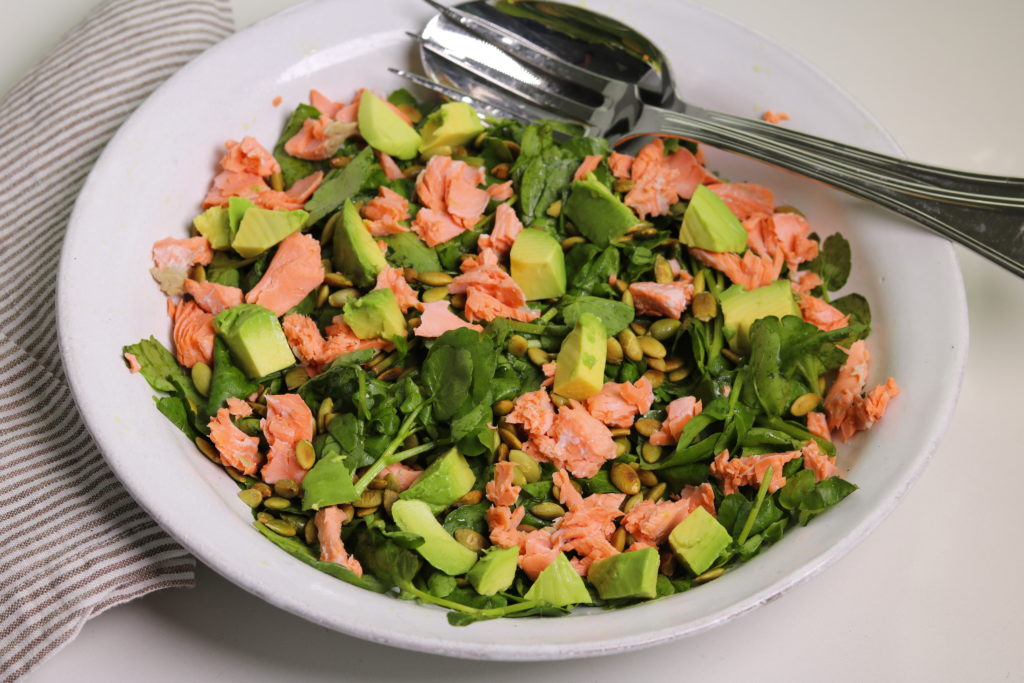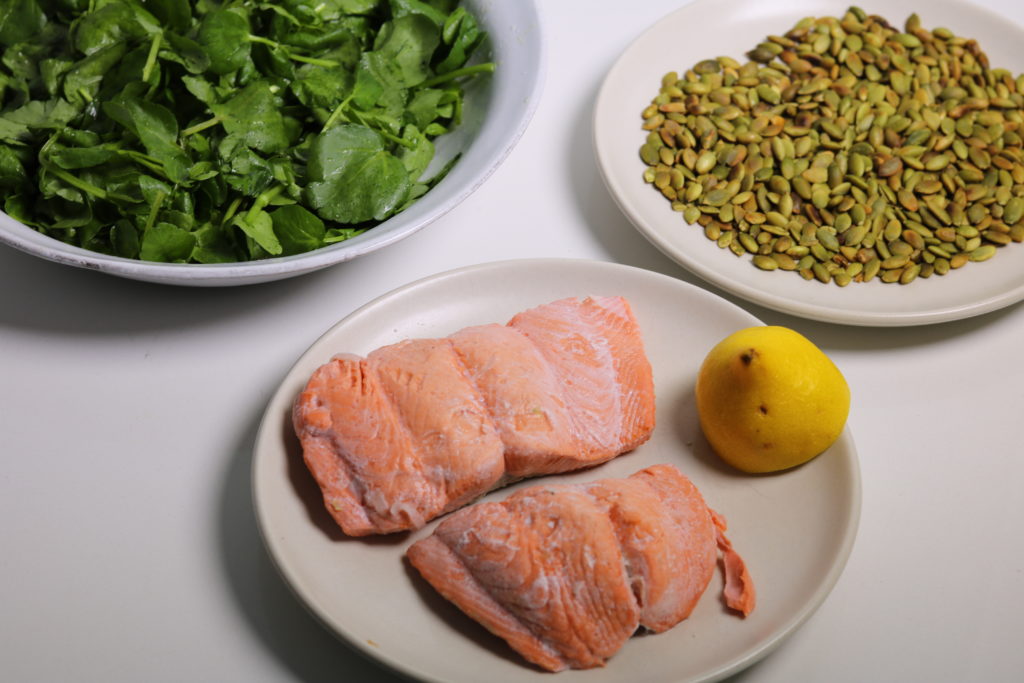 Salmon, Watercress, Avocado and Pumpkin Seed Salad
Author:
Liza Cannata, adapted from Nigella Lawson
Ingredients
2 wild skinless salmon fillets (approximately 8 ounces total)
2 scallions, ends trimmed
1 teaspoon black peppercorns
2 teaspoons lemon juice
2 teaspoons sea salt
¼ cup pumpkin seeds
1 bunch watercress, stems trimmed, washed and dried
1 small ripe avocado
2 tablespoons olive oil plus more for drizzling
1 tablespoon lemon juice
salt and pepper, to taste
Instructions
Put the salmon filets in a medium frying pan. Cover with water and add scallions, peppercorns, lemon juice and salt. Bring to a boil. When bubbling, turn filets over and remove the pan from the heat. Let salmon sit for 7 minutes. Take the filets out of the water and let them cool completely.
While salmon is cooling, toast the pumpkin seeds in a heavy pan over medium heat. Watching carefully and shaking the pan, toast seeds until they brown. Remove to a clean plate.
Place watercress in a shallow bowl. whisk together lemon juice and olive oil and toss watercress.
Tear salmon into bite-sized pieces and add to watercress.
Top with pumpkin seeds and avocado. Sprinkle with sea salt and drizzle with olive oil and serve.