I can never seem to make enough of these 8-ingredient, grain-free, gluten-free, vegan little gems.  They are usually gobbled up as soon as they come out of the oven at our house.  And, they couldn't be easier; made in the blender and ready in under 15 minutes.  Make sure to make a double batch!  Enjoy!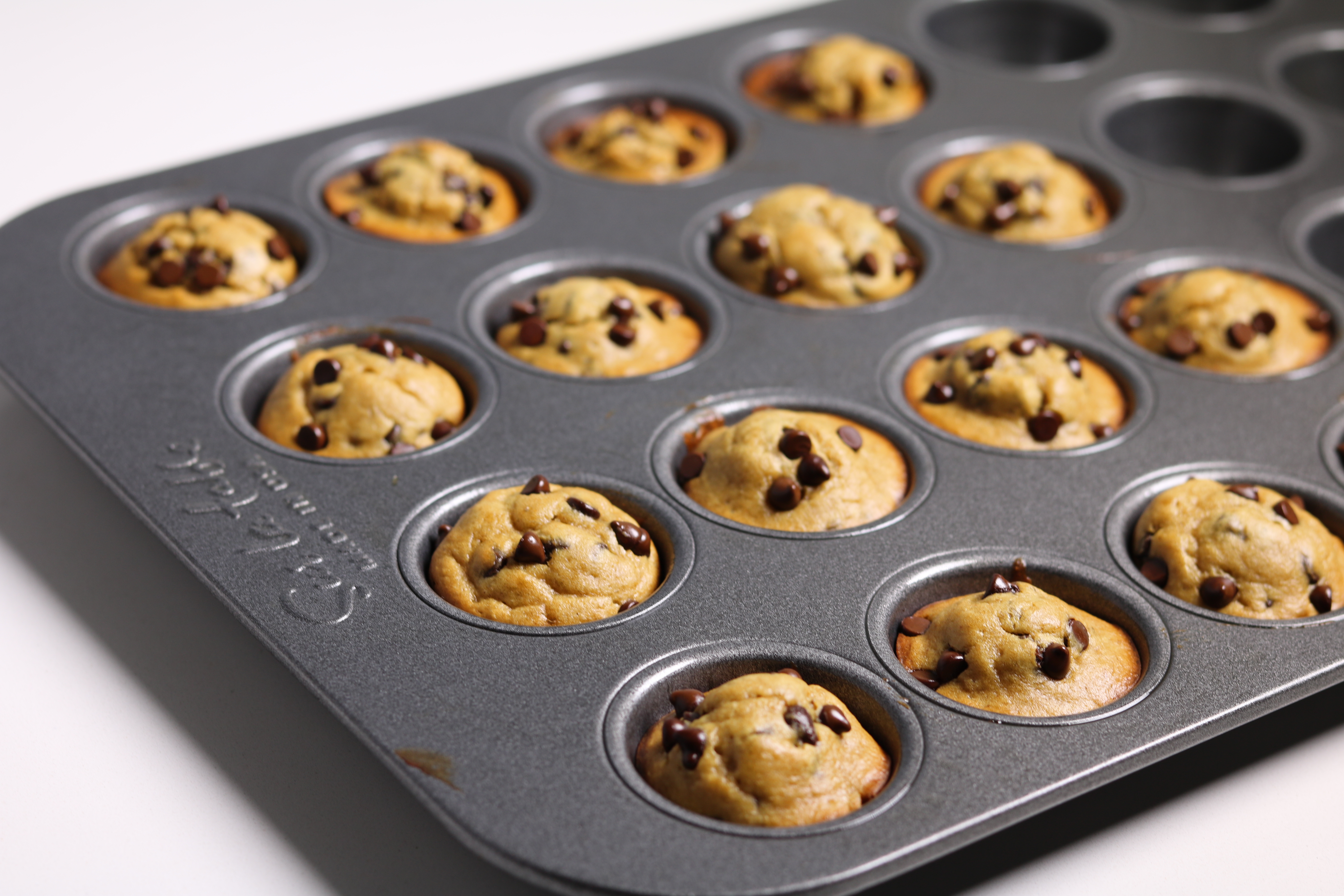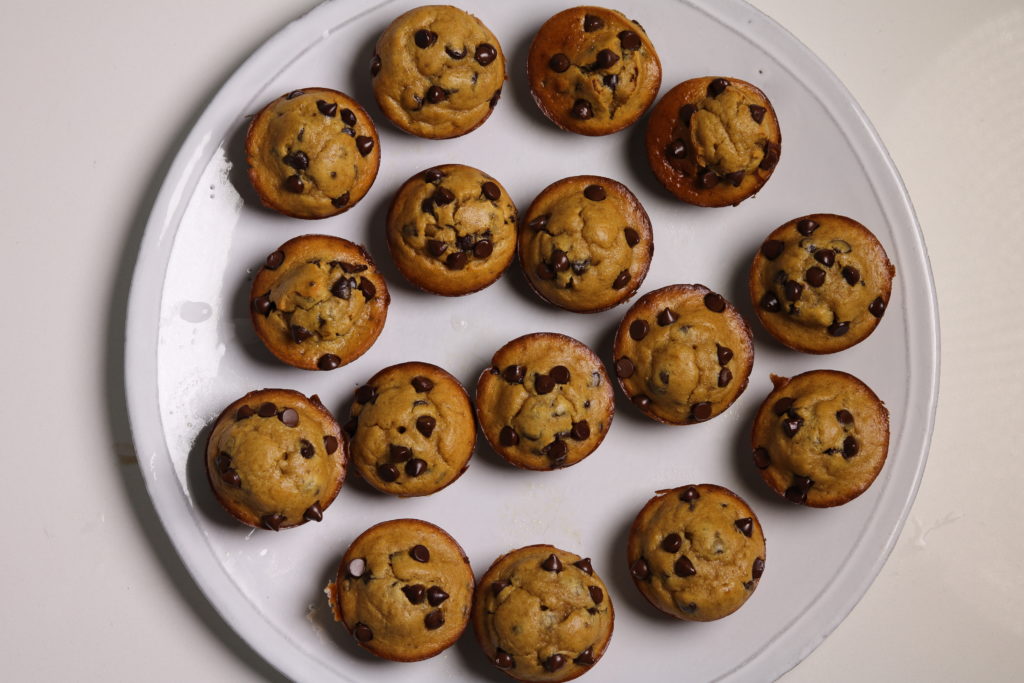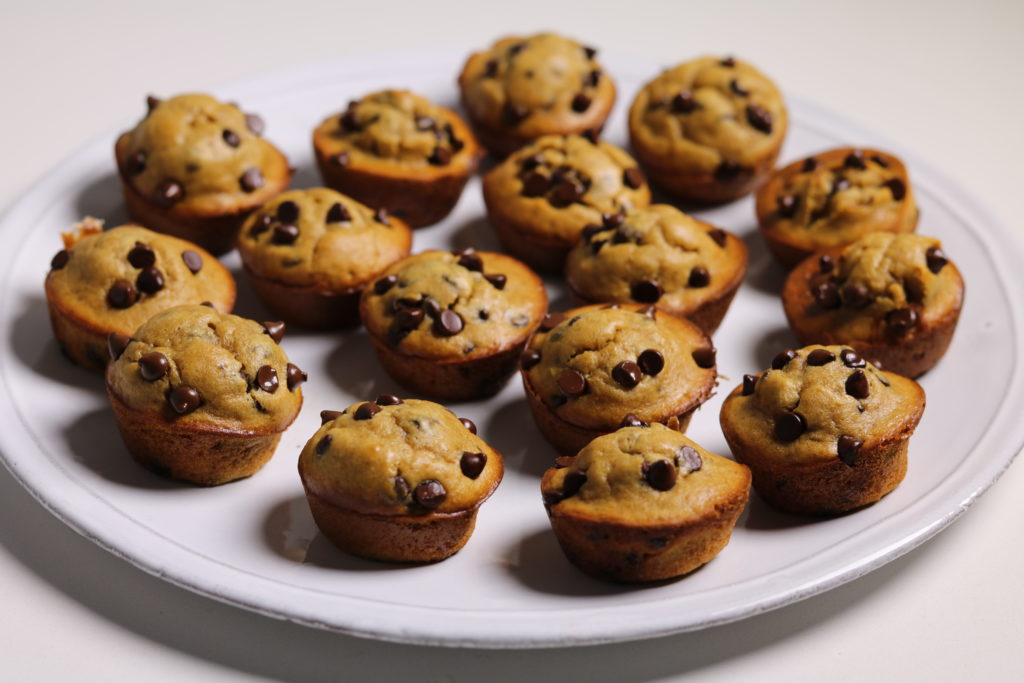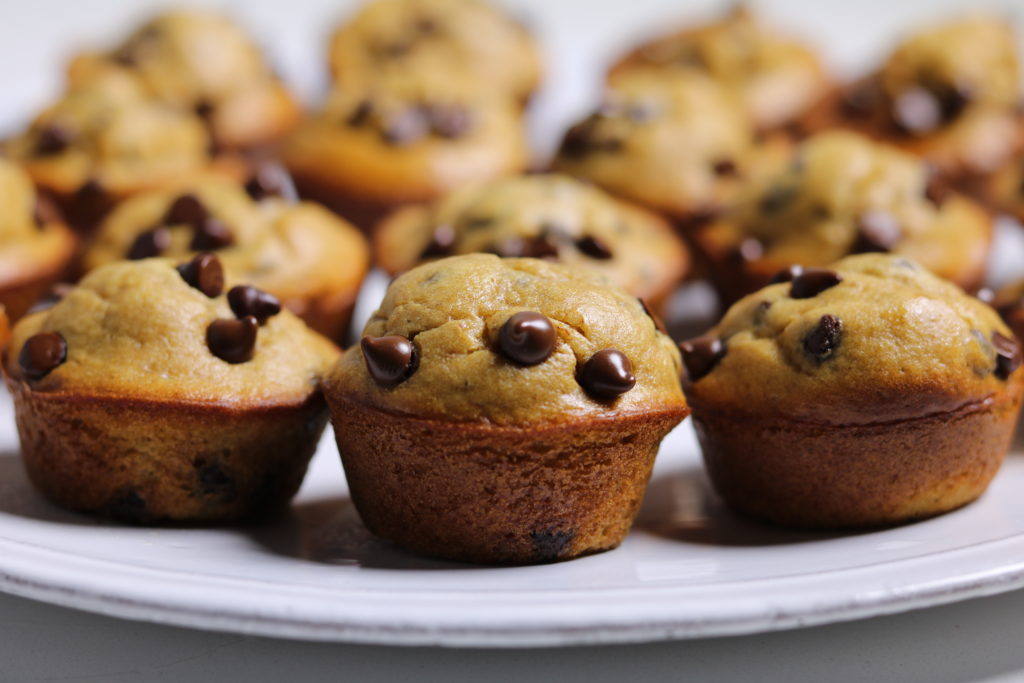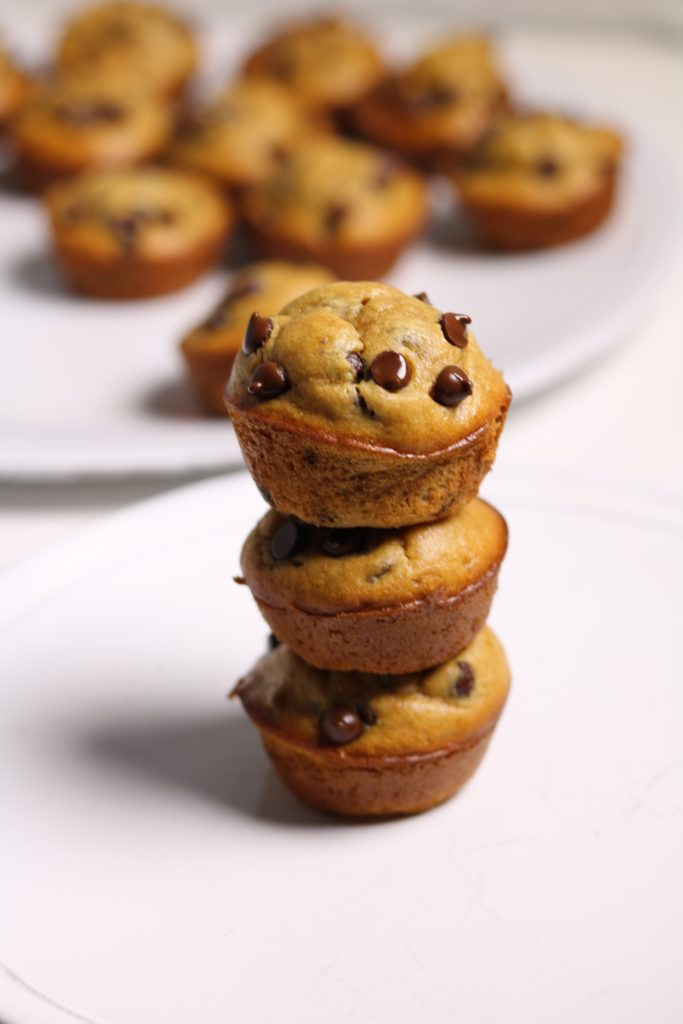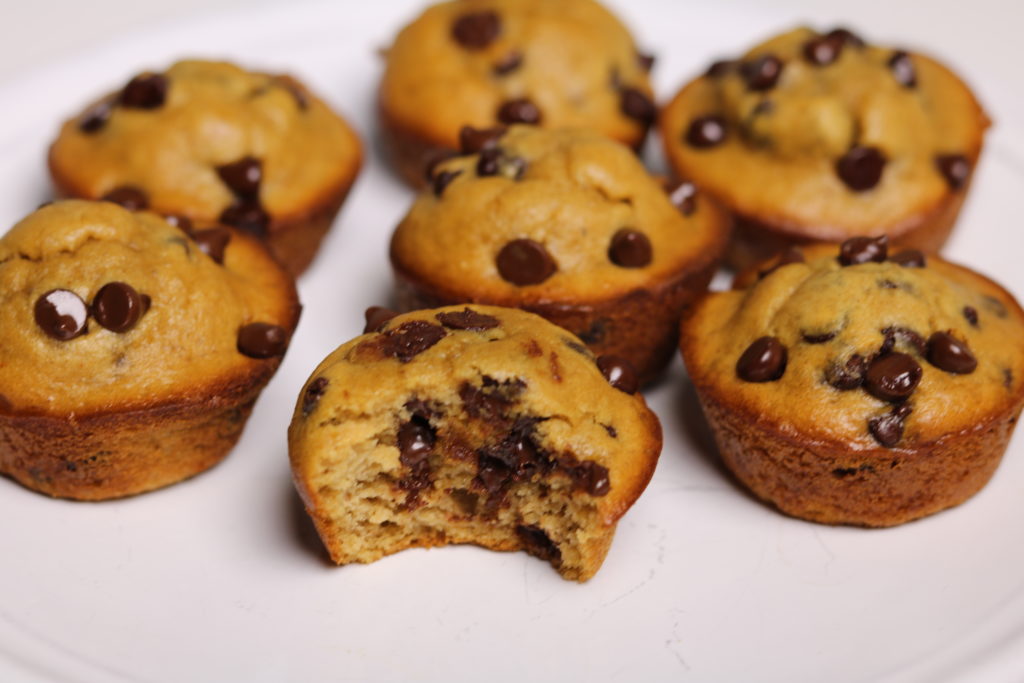 Banana Peanut Butter Mini Muffins
Ingredients
1 medium ripe banana, peeled
1 large egg
½ cup creamy peanut butter
3 tablespoons maple syrup
1 teaspoon vanilla extract
¼ teaspoon baking soda
pinch salt, optional and to taste
heaping ½ cup vegan mini semi-sweet chocolate chips (you can use regular too)
Instructions
Preheat oven to 400F.
Spray or grease a mini muffin pan.
Add first 7 ingredients to a high powered blender or vitamix, and blend on high speed until smooth and creamy, about 1 minute.
Stir in chocolate chips by hand.
Pour 1 tablespoon batter into each muffin tin. The cups should be about ¾ full.
Bake for 8 to 9 minutes, watching closely, until the muffin tops are lightly browned and springy when touched.
Allow muffins to cool in pans for about 10 minutes and serve.