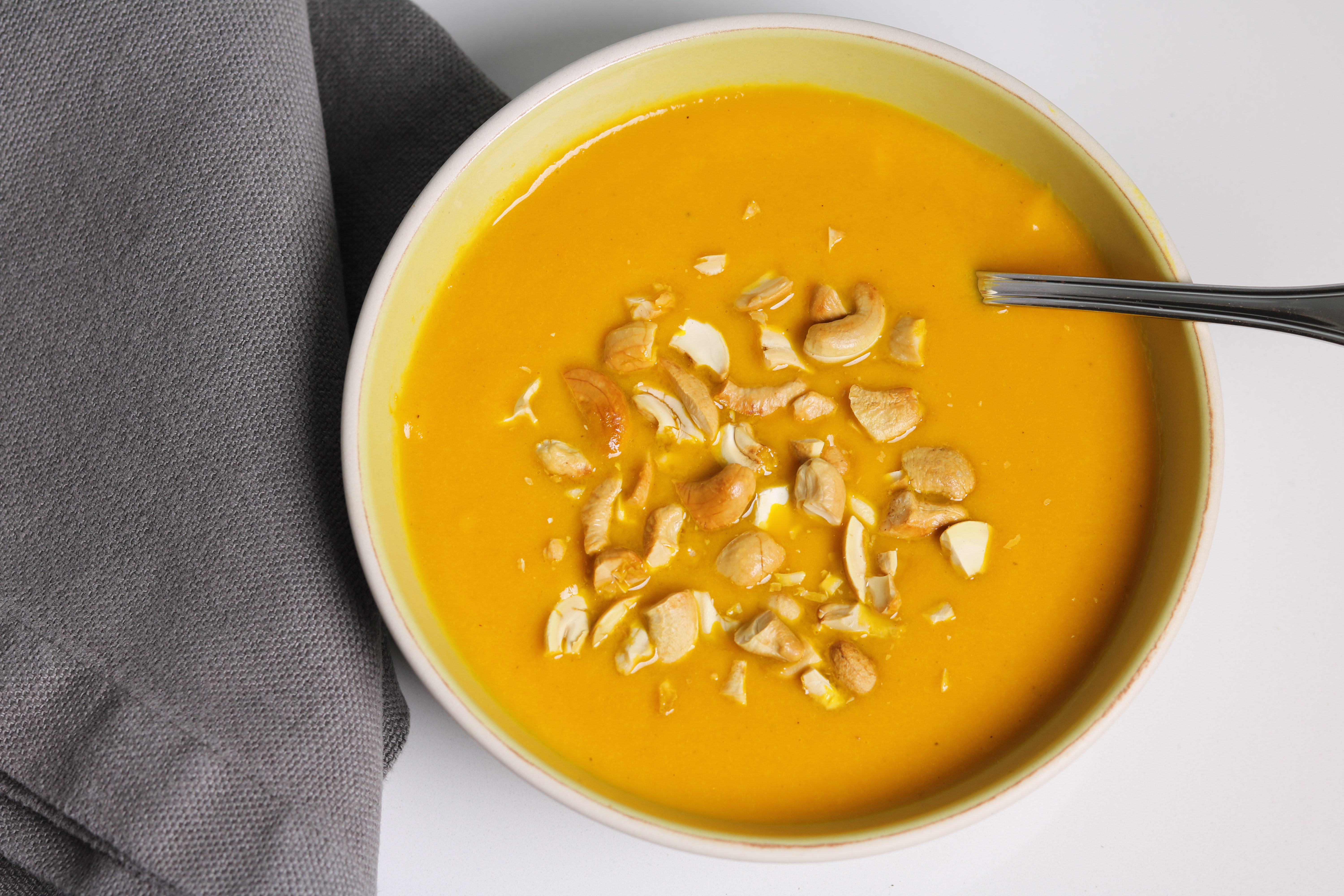 This nourishing soup is a fall must.  Kabocha squash is a Japanese variety of winter squash that is very similar to butternut squash.  The outer skin is typically green, but some varieties are orange or red as well.  Kabocha is a low carb alternative to butternut squash and it is an excellent source of beta-carotene, which really helps support the immune system in the colder months.  This easy soup is a great way to showcase this superfood.  The deep, rich flavor of the squash pairs perfectly with the warm spices.  Enjoy!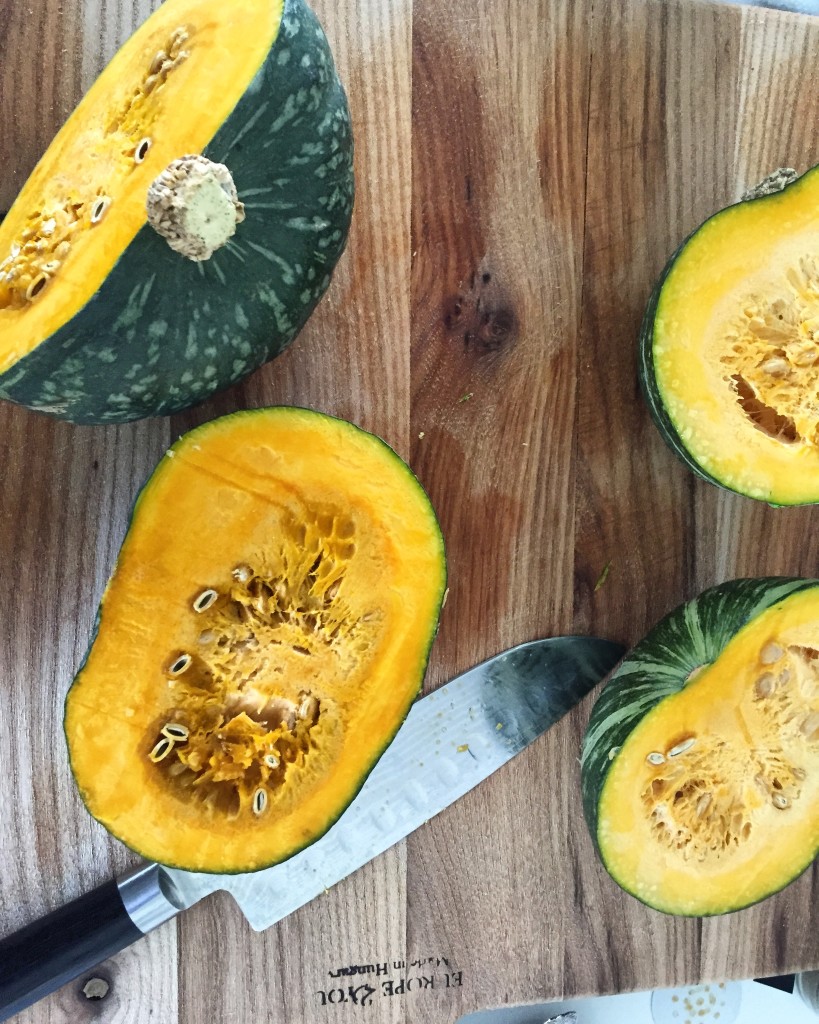 Kabocha Squash Soup with Roasted Cashews
Ingredients
1 medium kabocha squash (red or green), cut in half and seeds removed with a spoon
2 tablespoons olive oil
1 yellow onion, chopped
2 cloves garlic, minced
1 tablespoon peeled and chopped fresh ginger
1 teaspoon ground cumin
½ teaspoon ground coriander
½ tsp salt
fresh ground pepper.
4 cups stock (chicken or vegetable, homemade preferred)
½ cup cream, optional
½ cup roasted cashew for topping
Instructions
Preheat oven to 400°F. Cut kabocha halves into wedges and place on a foil-lined baking sheet. Bake until browned and soft, about 35-40 minutes.
When the squash is cooked, let it cool slightly, then scrape out the flesh and add it to bowl.
Heat olive oil in a soup pot over medium heat. Add the onions and cook until soft and translucent, about 5 minutes, stirring often. Add the garlic and ginger and cook another 2 minutes. Add the spices, salt, and pepper. Mix well and cook for another two minutes.
Add the cooked squash and the chicken broth.
Bring the soup up to a boil, then reduce to a simmer, partially cover, and cook for 15 minutes.
Purée soup in batches in a blender, transferring to a clean pot. (Use caution when blending hot liquids.)
If necessary, thin to desired consistency with water or cream, if using.
Ladle soup into large bowls and top with roasted cashews.