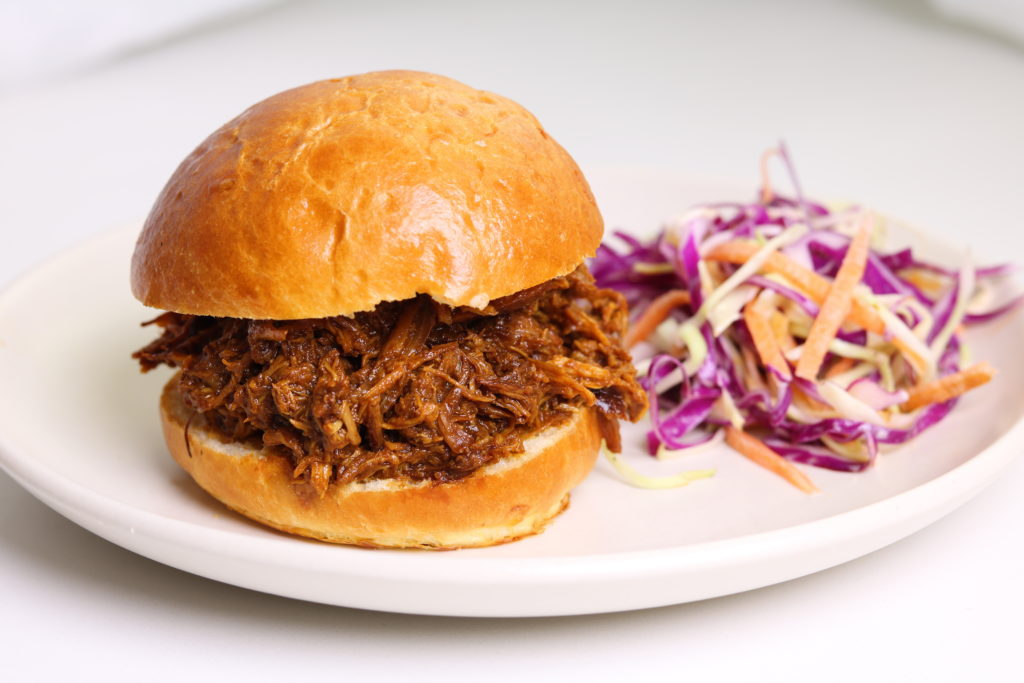 I don't know about you, but my boys love anything with BBQ sauce.  Even though it is probably due to the high content of ketchup, I still think it is a good way for them to get some protein.  It honestly doesn't get easier and more delicious than this slow cooker barbecue chicken.  Only ten minutes to make the sauce, and  the slow cooker does the rest.  Well, besides the coleslaw.  The chicken is fall-apart tender and juicy, bursting with delicious sweet and savory flavors. This is the perfect hearty Sunday dinner in the colder months.  I usually serve it with some mac n' cheese or cornbread.  Enjoy!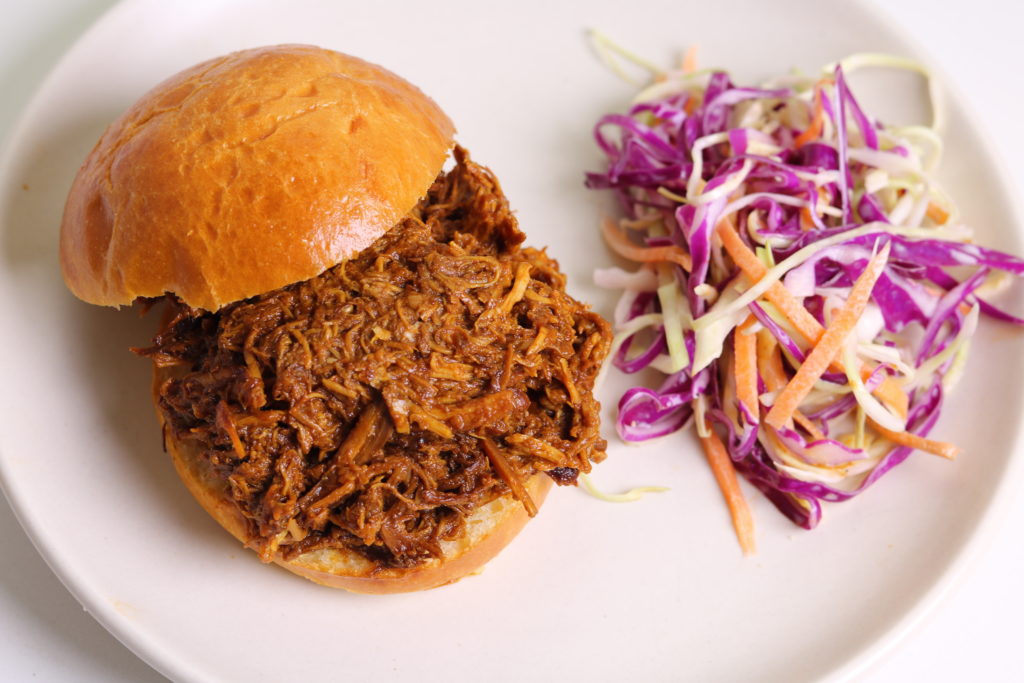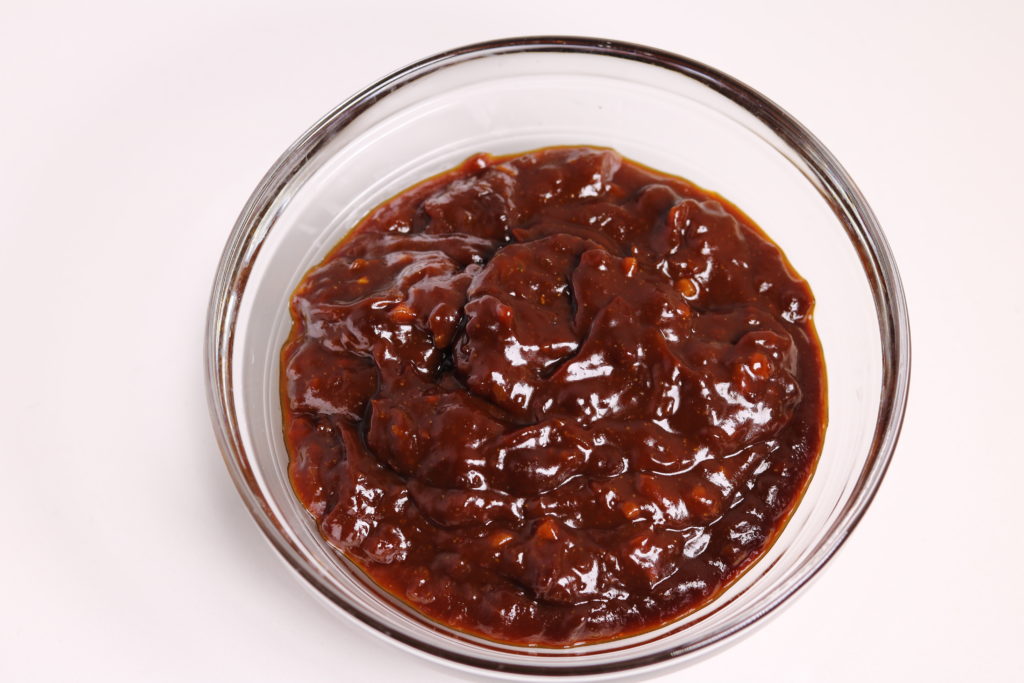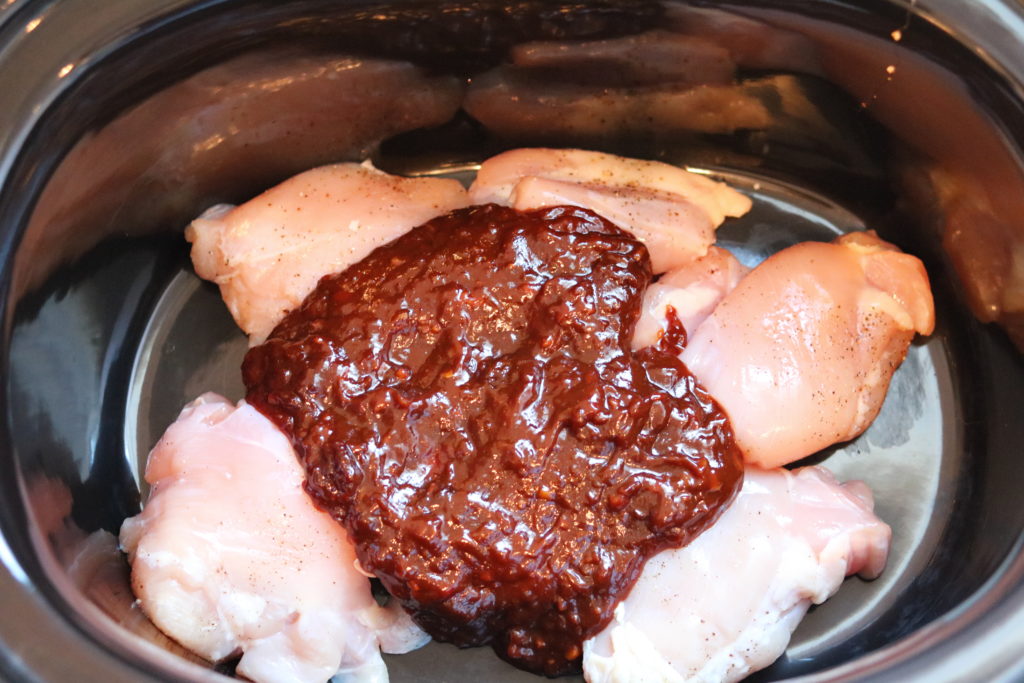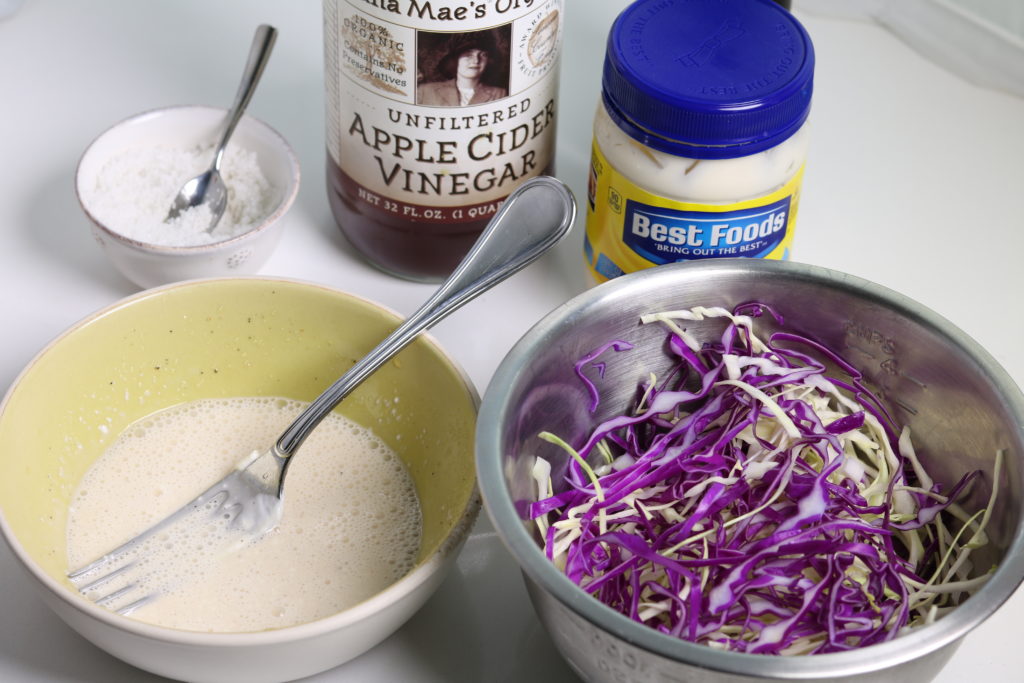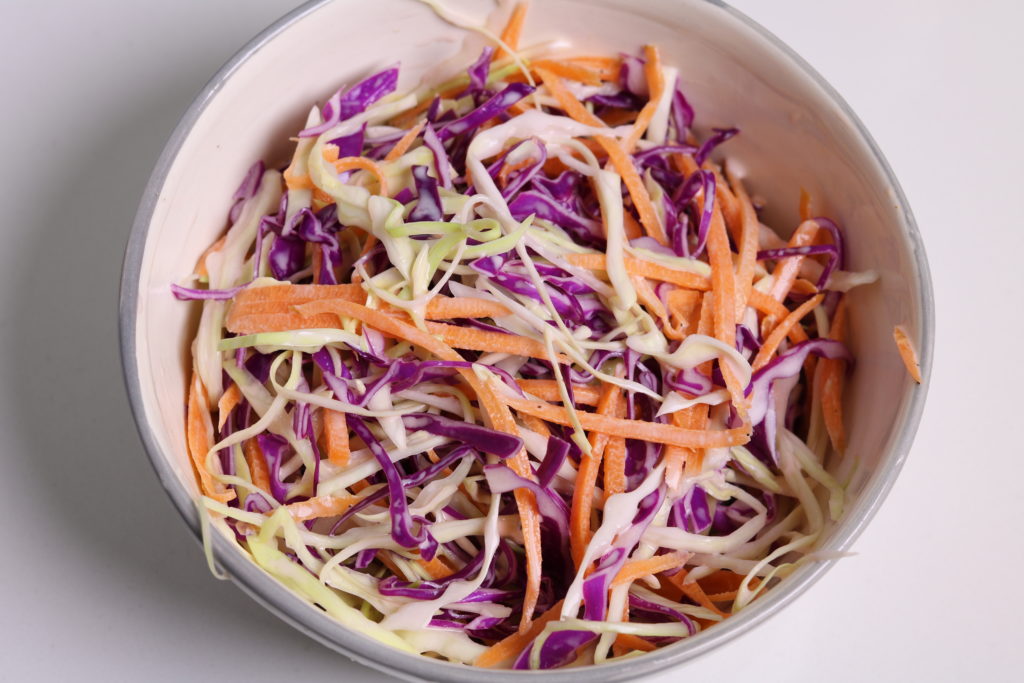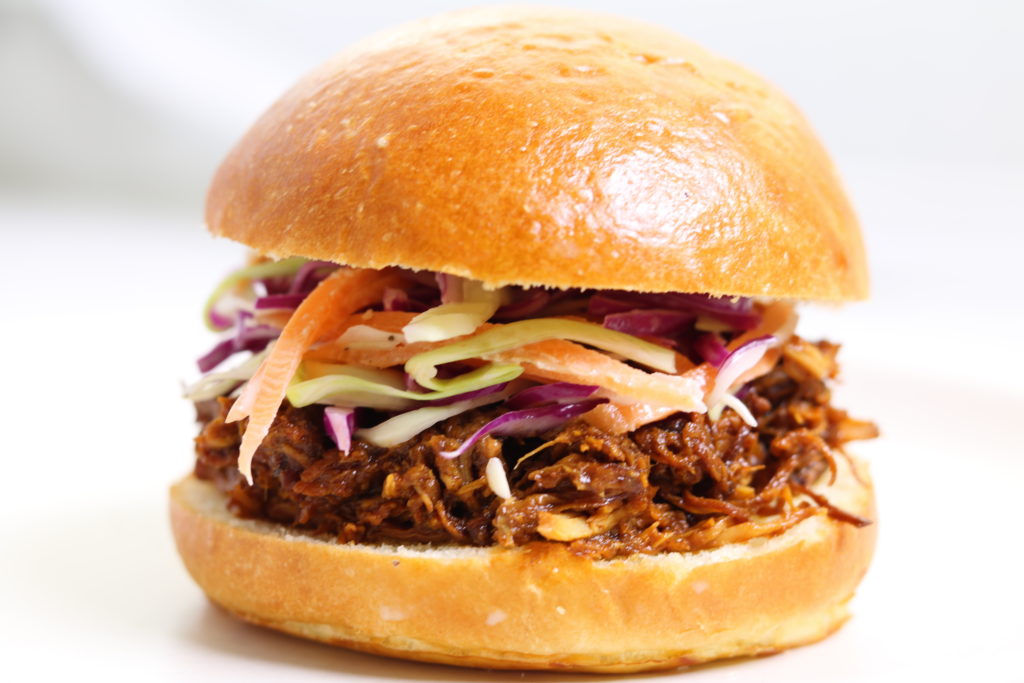 Easy Pulled Barbecue Chicken
Ingredients
8 boneless, skinless chicken thighs
salt and pepper
1 tablespoon olive oil
½ yellow onion, grated with juices (should be about ¼ cup)
3 garlic cloves, minced
¾ cup ketchup
¼ cup apple cider vinegar
3 tablespoons molasses
2 tablespoons brown sugar
½ teaspoon salt
1 teaspoon ground dry mustard
1 tablespoon Worcestershire
coleslaw
½ head green cabbage, finely shredded
½ head red cabbage, finely shredded
2 large carrots, finely shredded
½ red onion, finely sliced
½ cup mayonnaise
3 tablespoons cider vinegar
2 tablespoons sugar
Salt and freshly ground black pepper
10 soft hamburger buns
Instructions
Season both sides of the chicken with salt and pepper. Place in the bottom of a slow cooker.
Heat olive oil in a medium saucepan over medium heat. Add onion and garlic and saute for 5 minutes.
Add remaining ingredients and simmer for 15 minutes, until sauce thickens.
Pour sauce over chicken and set slow-cooker on low for 6 hours or high for 4.
Meanwhile, make the coleslaw. Put the cabbage, onion and carrot in a medium bowl. Whisk together mayonnaise, apple cider vinegar, sugar, salt and pepper in a small bowl. Pour dressing over cabbage mixture and toss well to coat.
When the slow cooker is done, shred the chicken using two forks and leave in slow-cooker to keep warm.
When ready to serve, lightly toast the buns, top with a large spoonful of chicken and some coleslaw and eat immediately.