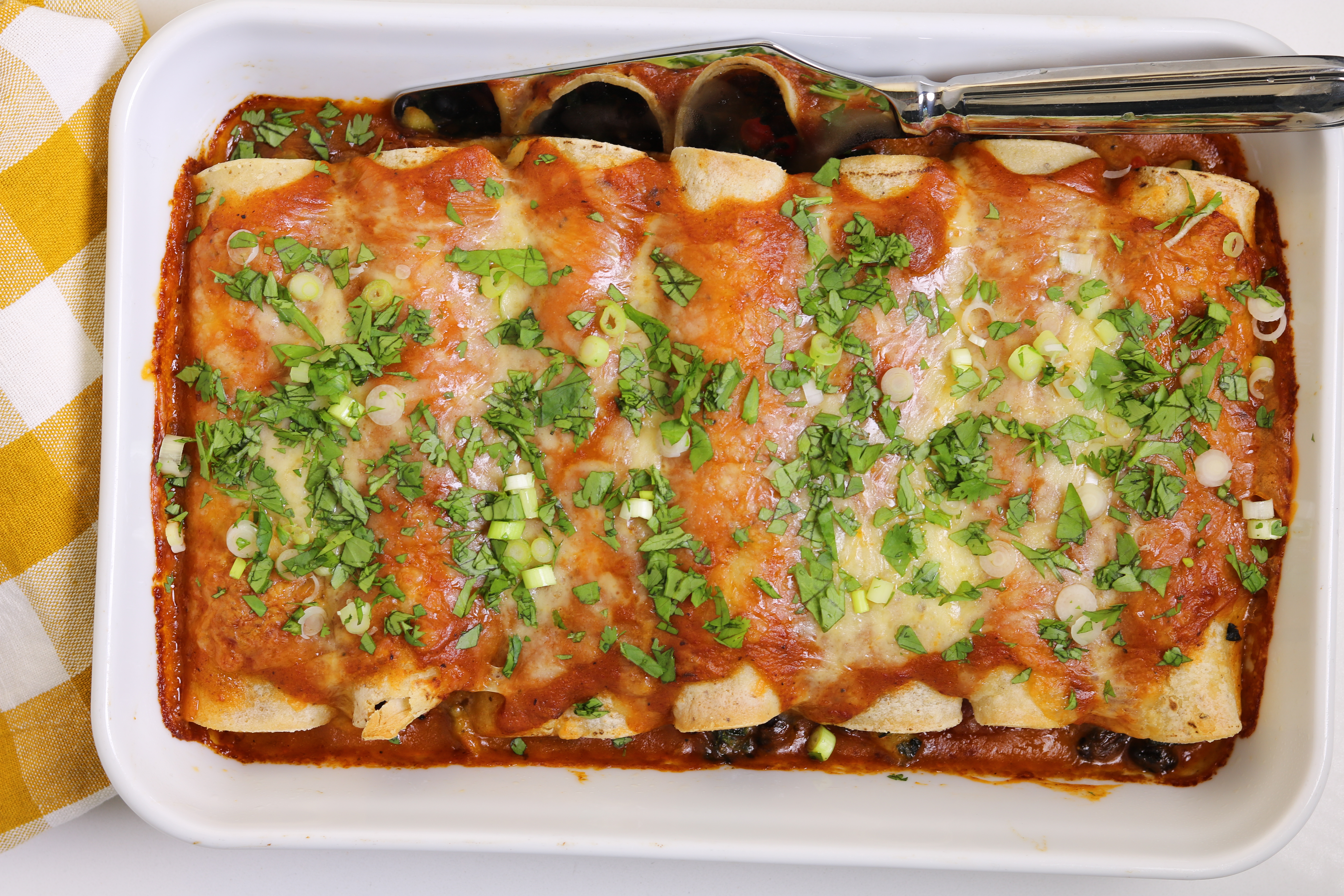 Do you know that I happen to LOVE enchiladas?  Not only are they delicious, they are just about the best make-ahead meal there is.  I make them in the morning, stick them in the fridge and pop them in the oven when dinnertime rolls around and viola, dinner is done and your kitchen is clean!  This vegetarian black bean and veggie version with Cookie and Kate's super easy enchilada sauce is one of my favorites.  The boys love it too.  It is light and healthy and super flavorful.  You can use any filling you want. Shred up some rotisserie chicken, a can of black beans (drained and rinsed) or feel free to use different veggies.  Enjoy!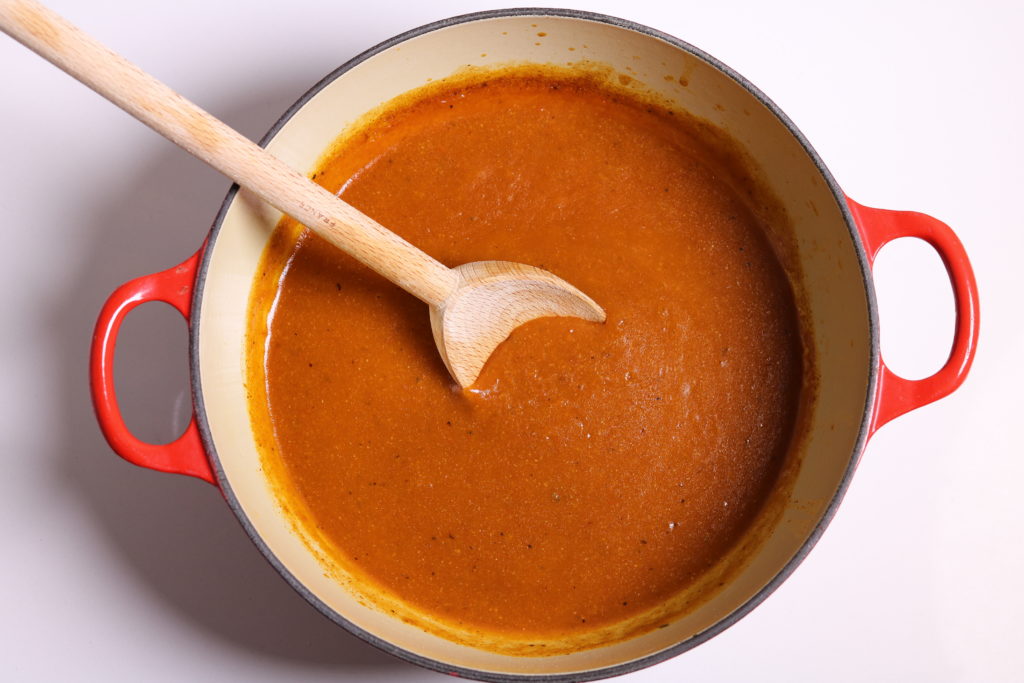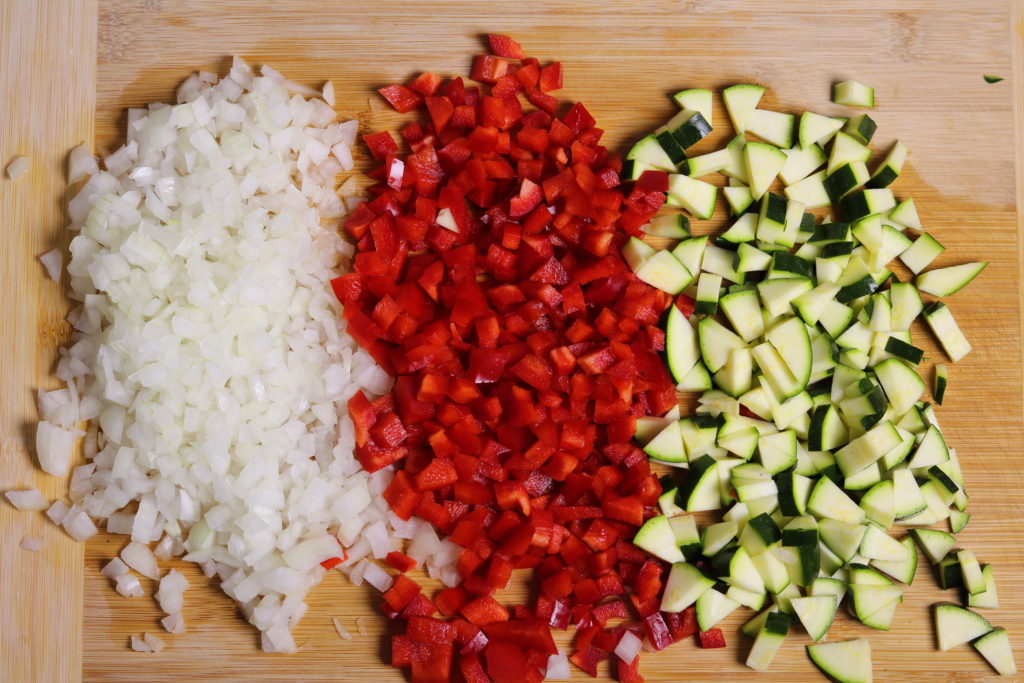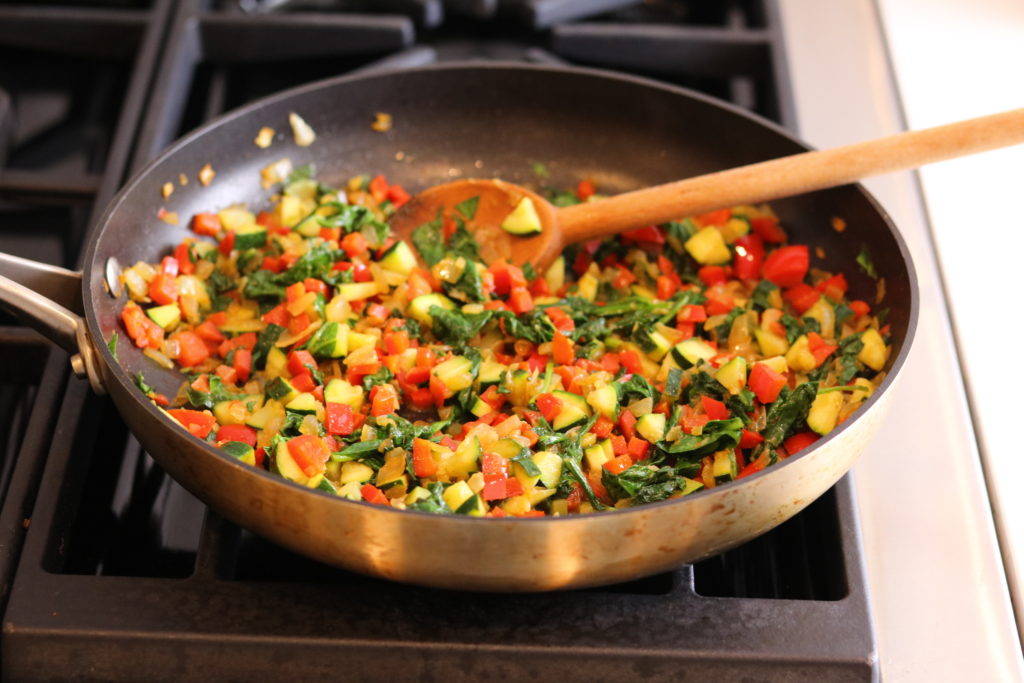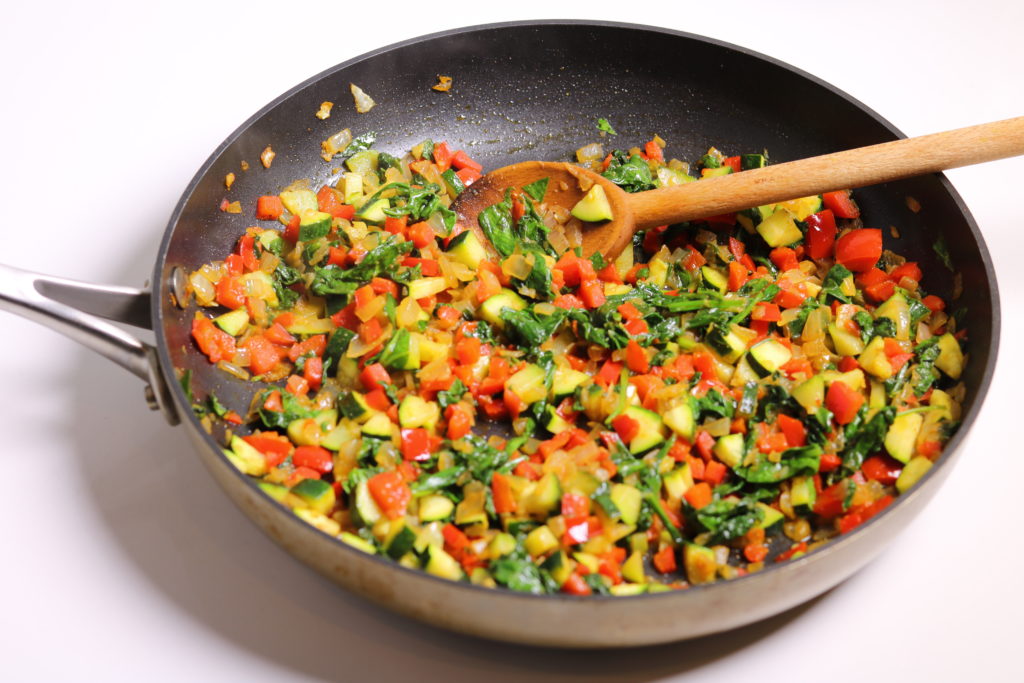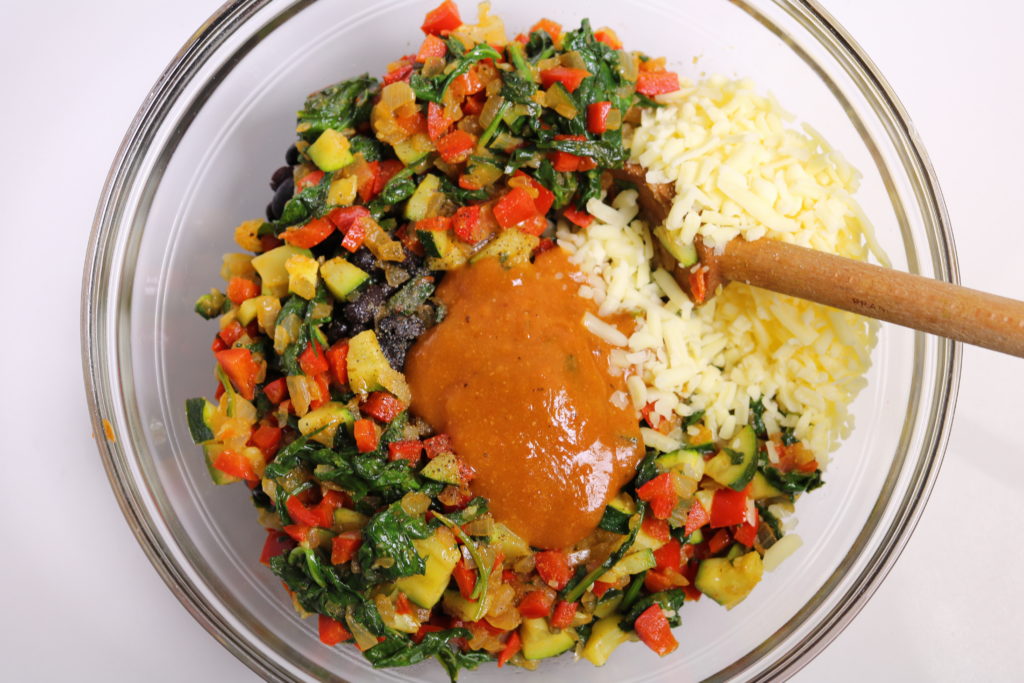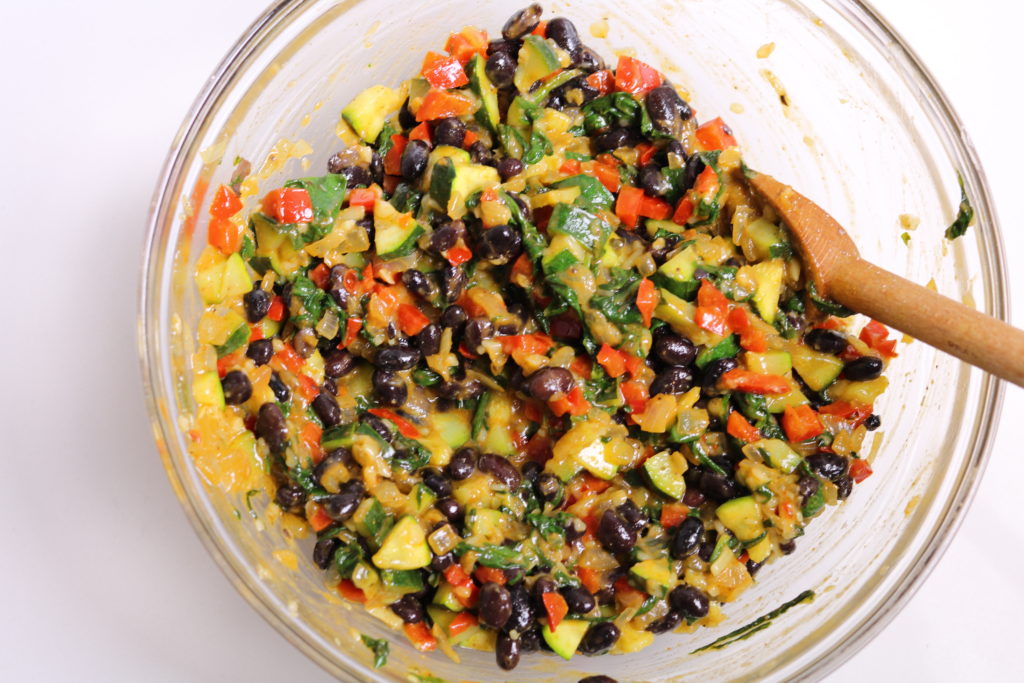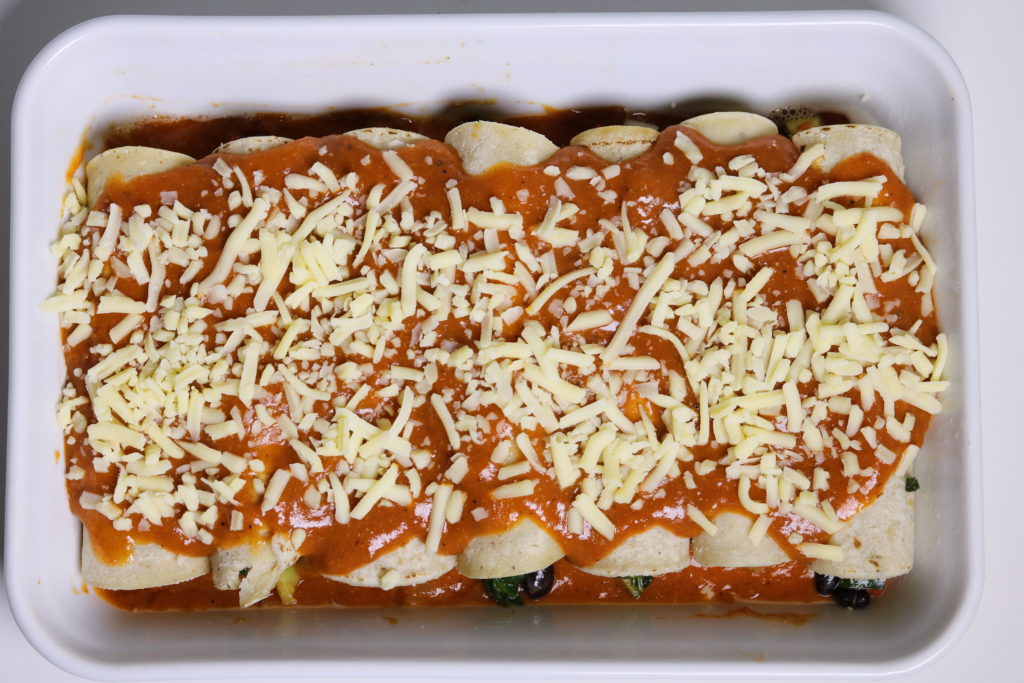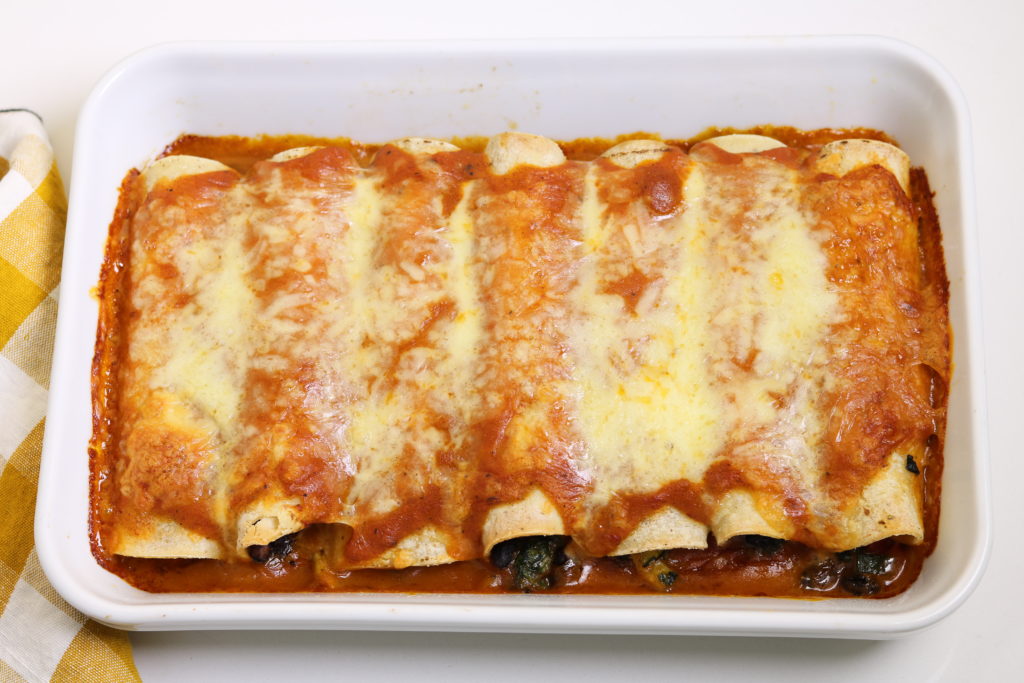 Ingredients
Cookie and Kate homemade enchilada sauce:
3 tablespoons olive oil
3 tablespoons flour (whole wheat flour, all-purpose flour, or gluten-free flour blends all work!)
1 tablespoon ground chili powder (scale back if you're sensitive to spice or using particularly spicy chili powder)
1 teaspoon ground cumin
½ teaspoon garlic powder
¼ teaspoon dried oregano
¼ teaspoon salt, to taste
2 tablespoons tomato paste
2 cups vegetable broth
1 teaspoon apple cider vinegar or distilled white vinegar
Freshly ground black pepper, to taste
Enchiladas:
2 tablespoons olive oil
1 onion, diced
1 red bell pepper, chopped into ¼ inch pieces
1 zucchini, chopped into ¼ inch pieces
1 teaspoon Ground Cumin
1 teaspoon chili powder
5 ounces baby spinach, roughly chopped
1 can (15 ounces) black beans, drained and rinsed, or 1 ½ cups cooked black beans
1 cup shredded Monterey Jack cheese, divided
½ teaspoon salt, to taste
Freshly ground black pepper, to taste
8 whole wheat tortillas (about 8" in diameter)
Handful of chopped cilantro, for garnishing
Instructions
Preheat oven to 400 degrees. Lightly grease a 13 by 9-inch pan with olive oil or cooking spray.
To make the sauce measure the dry ingredients (the flour, chili powder, cumin, garlic powder, oregano, and salt) into a small bowl and place it near the stove. Place the tomato paste and broth near the stove as well.
Heat oil in a medium-sized pot over medium heat until shimmering, pour in the flour and spice mixture. While whisking constantly, cook until fragrant and slightly deepened in color, about 1 minute. Whisk the tomato paste into the mixture, then slowly pour in the broth while whisking constantly to remove any lumps.
Raise heat to medium-high and bring the mixture to a simmer, then reduce heat as necessary to maintain a gentle simmer. Cook, whisking often, for about 5 to 7 minutes, until the sauce has thickened a bit and a spoon encounters some resistance as you stir it. (The sauce will thicken some more as it cools.)
Remove from heat, then whisk in the vinegar and season to taste with a generous amount of freshly ground black pepper. Set aside and make the enchiladas.
In a large skillet over medium heat, warm the olive oil until simmering. Add the onions and cook, stirring often, until they are tender and translucent, about 5 to 7 minutes. Add the spices, bell pepper, and zucchini and reduce heat to medium-low. Cook, stirring occasionally, for about 8 to 9 minutes, or until the vegetables are tender.
Add the spinach, a few handfuls at a time, stirring until it has reduced in size. Repeat with remaining spinach and cook until all of the spinach has wilted.
Transfer the contents of the pan to a medium mixing bowl. Add the drained beans, ¼ cup cheese and about 2 tablespoons of enchilada sauce. Season with ½ teaspoon salt and some freshly ground black pepper, to taste.
Assemble the enchiladas: Pour ¼ cup enchilada sauce into your prepared pan and spread until the bottom of the pan is evenly coated. To assemble your first enchilada, spread ½ cup filling mixture down the middle of a tortilla, then snugly wrap the left side over and then the right, to make a wrap. Place it seam side down against the edge of your pan. Repeat with remaining tortillas and filling.
Drizzle the remaining enchilada sauce evenly over the enchiladas, leaving the tips of the enchiladas bare. Sprinkle the remaining shredded cheese evenly over the enchiladas.
Bake, uncovered, on the middle rack for 20 minutes, until cheese is bubble and golden.
Remove from oven and let the enchiladas rest for 10 minutes (they're super hot!). Before serving, sprinkle chopped cilantro down the center of the enchiladas. Serve immediately.