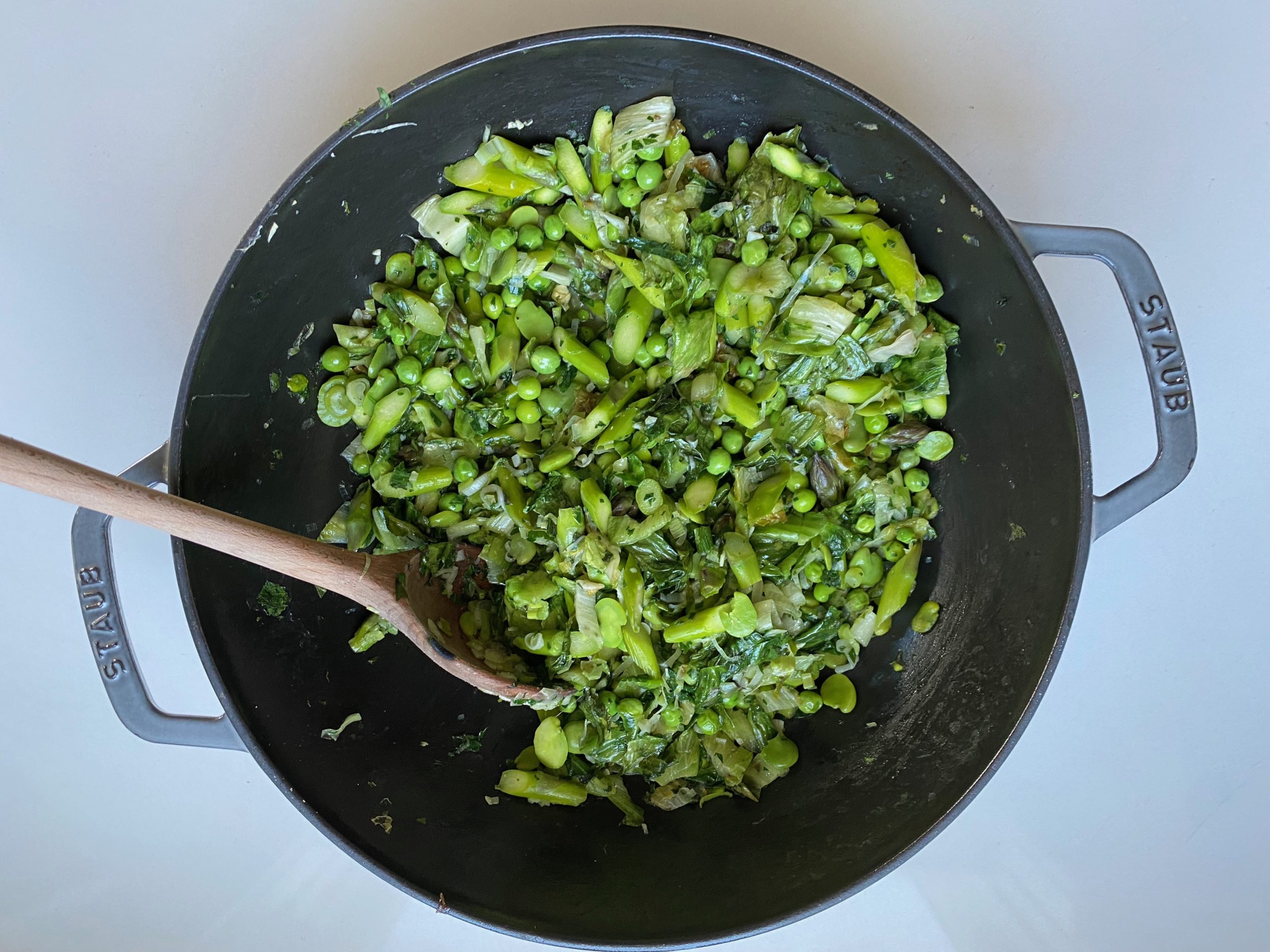 Scafata is a traditional Italian dish made of sautéed vegetables such as fava beans, artichokes, peas, asparagus, Swiss chard and onion.  Typically served in the Spring, it is the perfect hearty dish to celebrate the arrival of new fresh green spring vegetables.  It is naturally vegetarian (and vegan if you don't top with cheese), low-garb and gluten-free.  You can serve this dish as an appetizer or as a side dish. It is the perfect accompaniment to roasted or grilled meats.  It is absolutely delicious with a poached egg on top, or simply, with a slice of crusty bread.  Enjoy!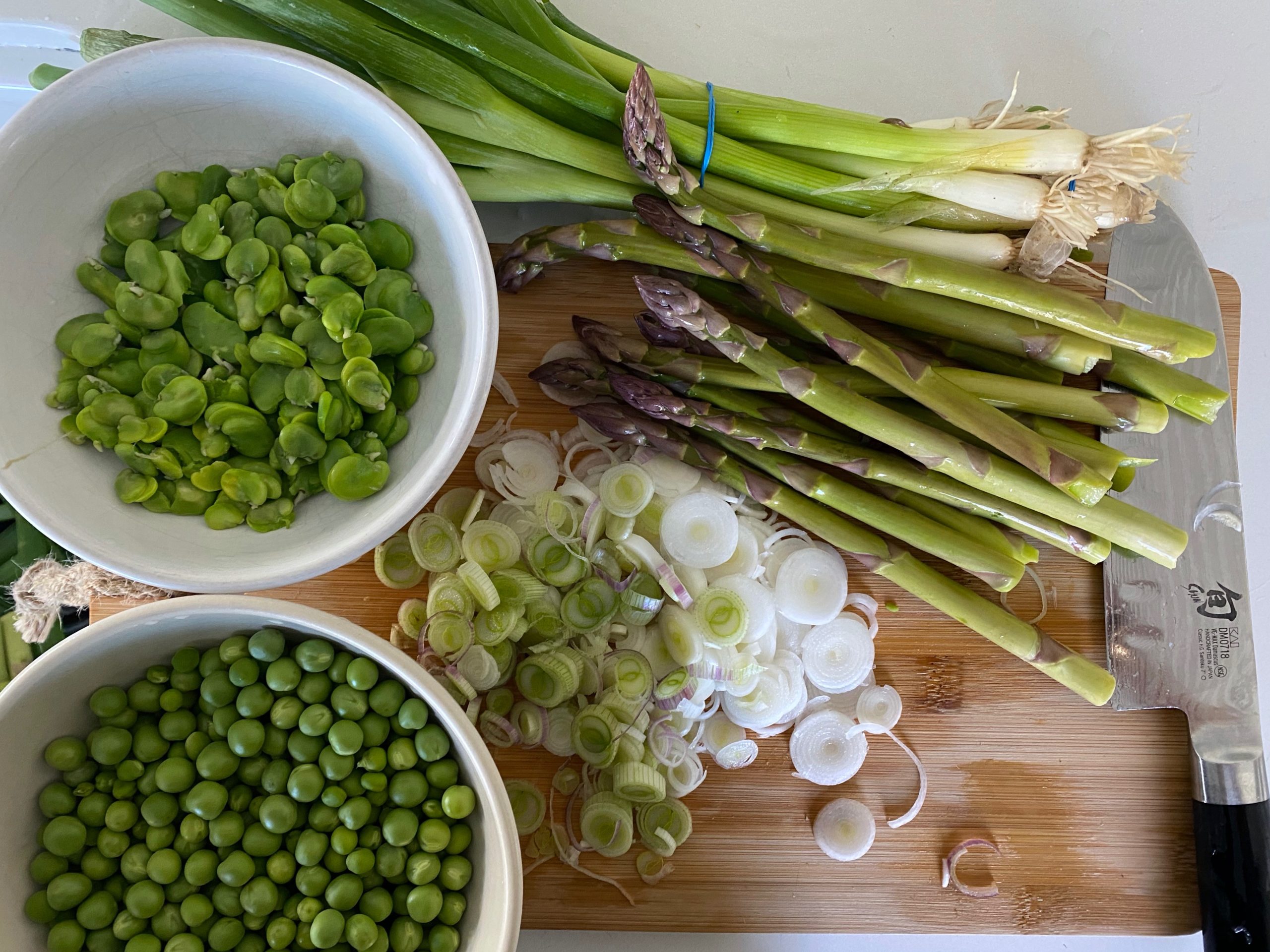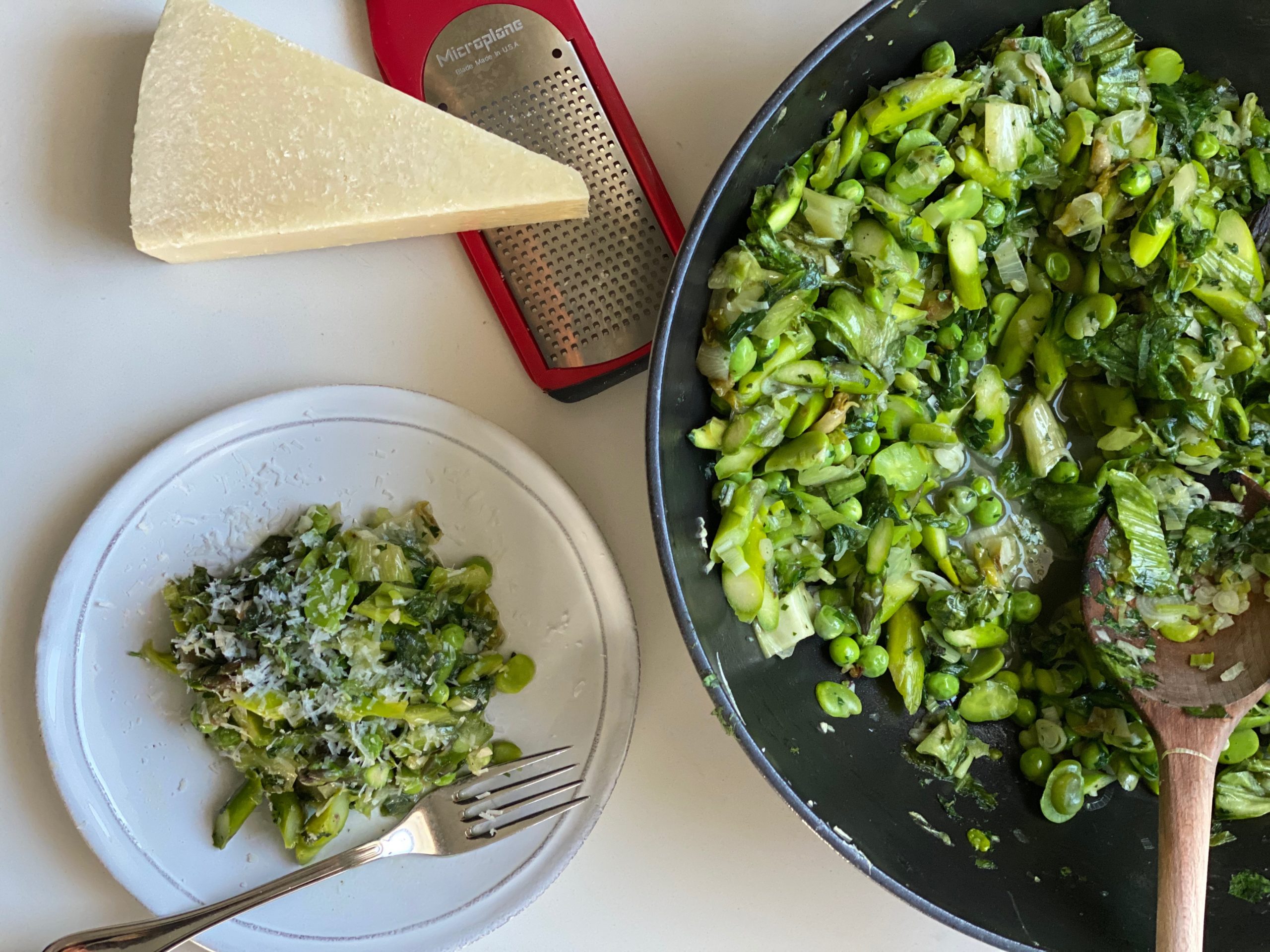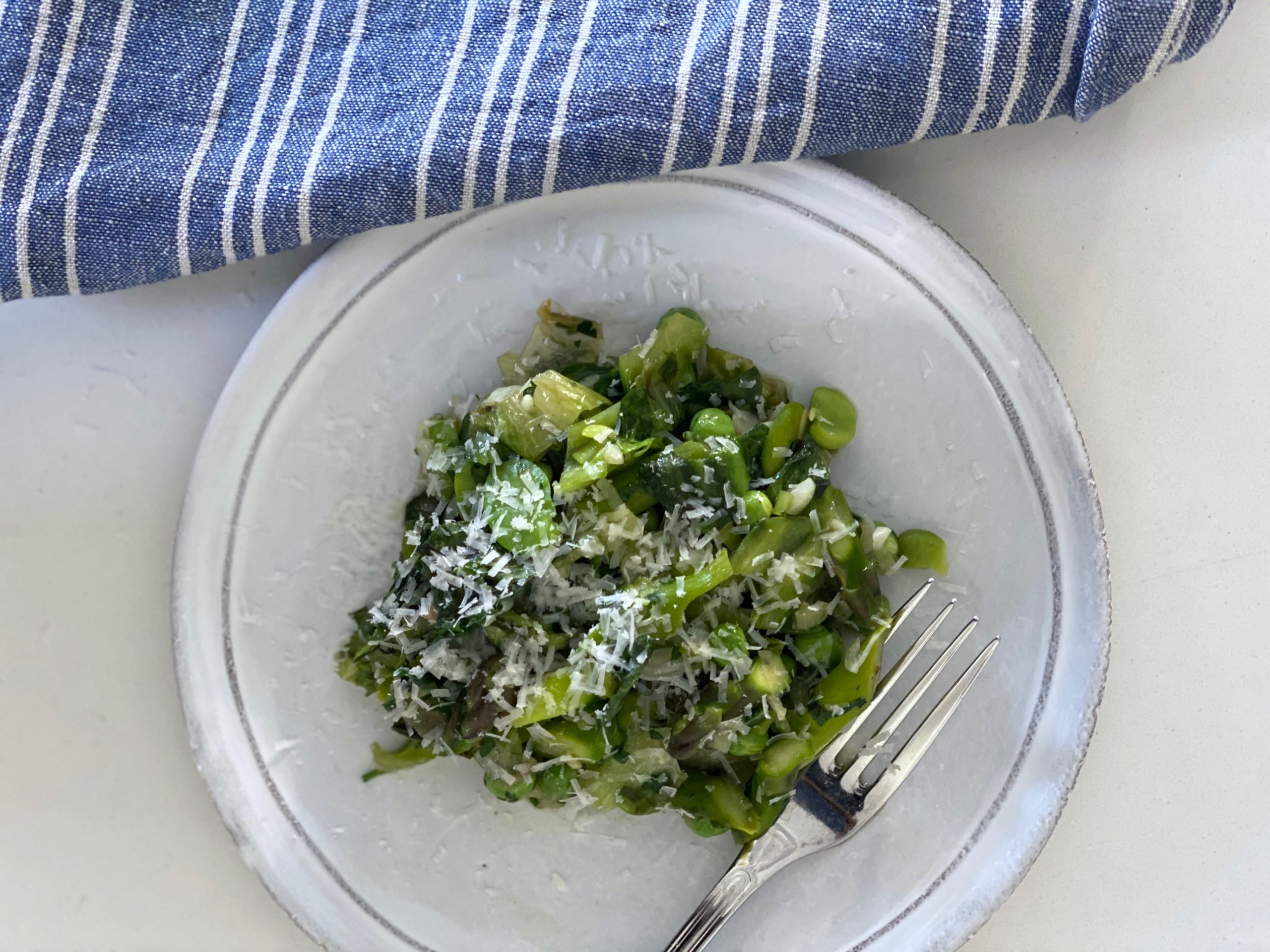 Scafata
Ingredients
1 spring onion bulb, sliced
1 fresh red chile, halved lengthwise, optional
2 garlic cloves, finely chopped
8 oz. asparagus (about ½ bunch), cut on a diagonal into 1" pieces
2 tablespoons olive oil, plus more for drizzling
4 scallions, thinly sliced
1 cup fresh fava beans (from about 1 lb. pods) or frozen fava beans, thawed
½ cup shelled fresh peas (from about ½ lb. pods) or frozen peas, thawed
½ head escarole, torn into bite-size pieces (about 2 cups)
¼ cup fresh parsley, chopped
¼ cup fresh mint leaves, chopped
Kosher salt
fresh ground pepper
Pecorino Romano, finely grated, optiona;
Instructions
Heat olive oil in a medium saucepan over medium heat until oil begins to bubble. Add onion, chile, garlic, asparagus, and reduce heat to medium-low, and cook, stirring occasionally, until asparagus is crisp-tender, about 4 minutes. Add scallions, fava beans, and peas; and cook until fava beans are just tender, about 3 minutes.
Add escarole, parsley, and mint and cook, tossing, until escarole is wilted and asparagus is very tender, about 2 minutes; season with salt and pepper.
Serve scafata topped with eggs and Pecorino and drizzled with oil.