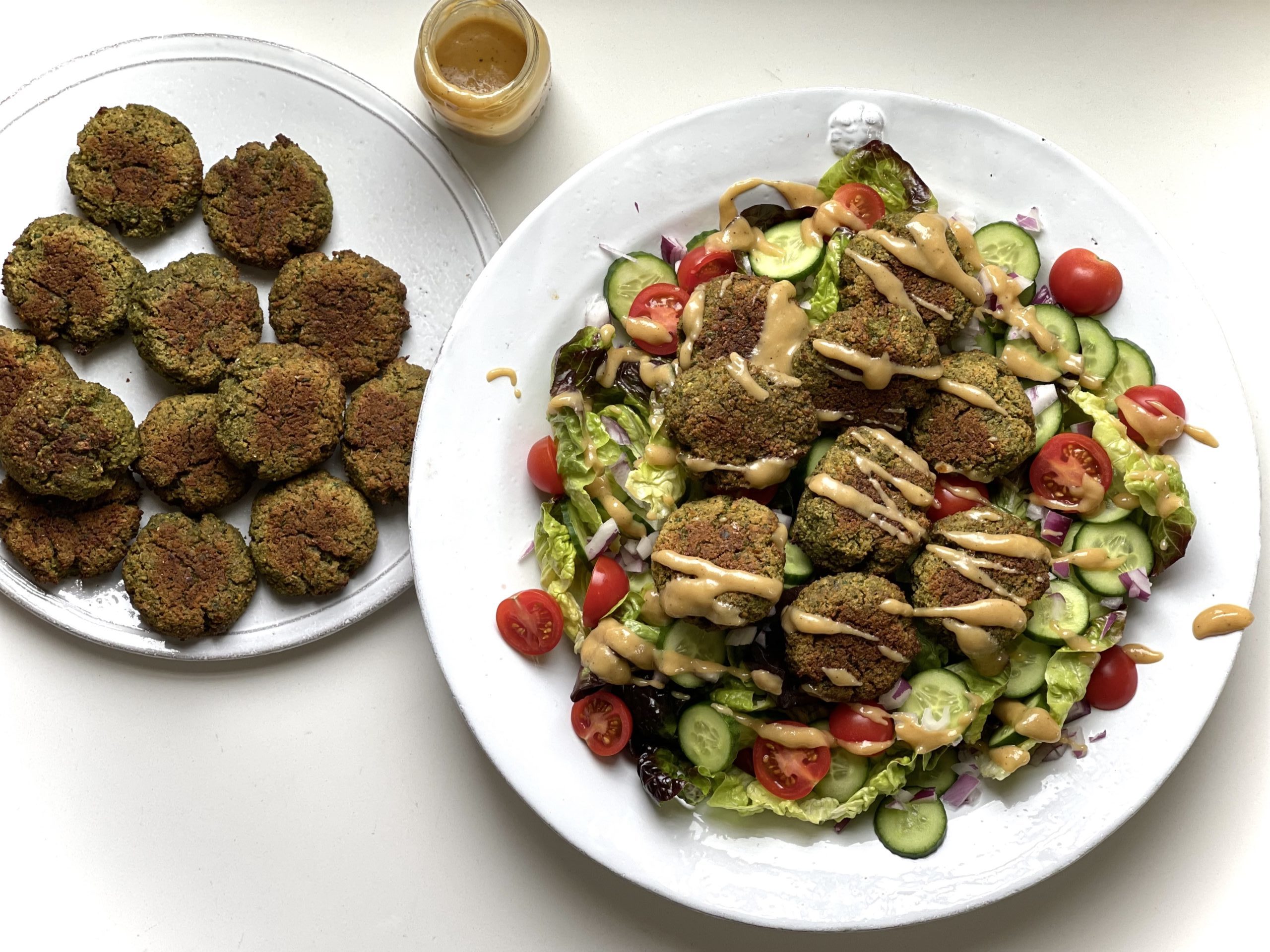 I love anything middle-eastern, especially falafel.  As an appetizer, on a salad, or stuffed into a pita, these crispy, delicious chickpea herb spiced patties are irresistible. However, sometimes they can be a little heavy and greasy when they are deep-fried.   So, I bake them instead, which is just as delicious and much easier.  Enjoy!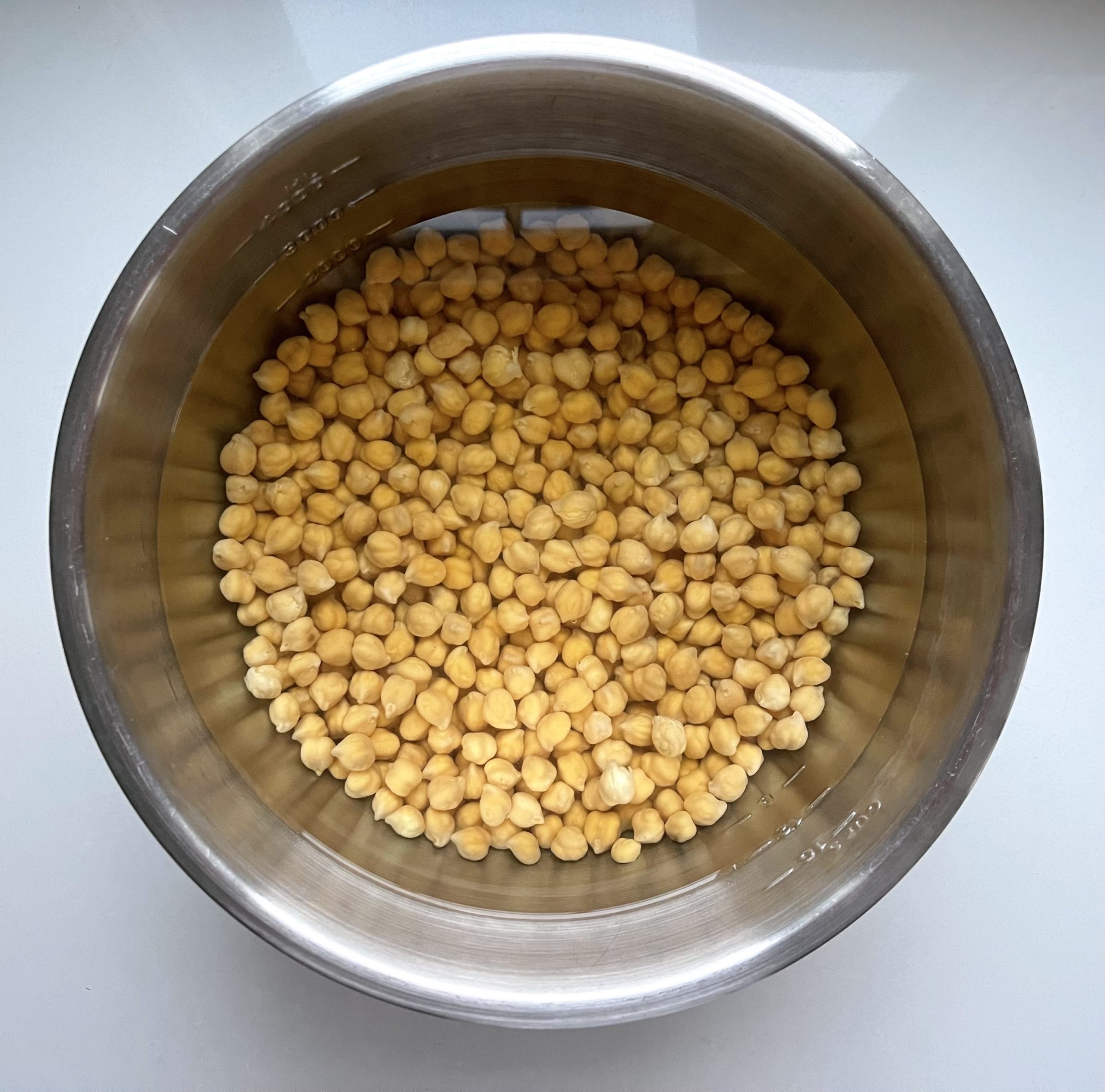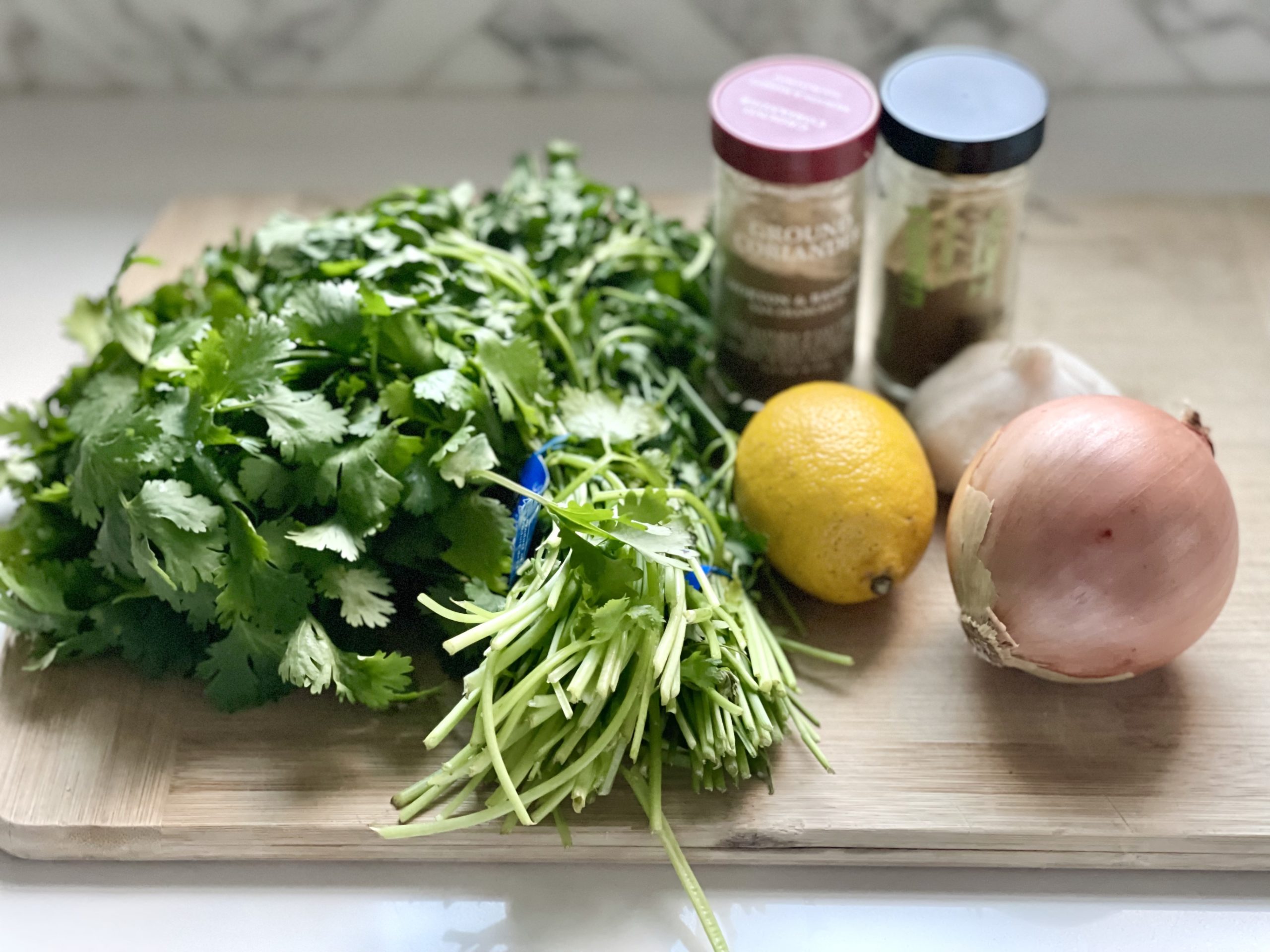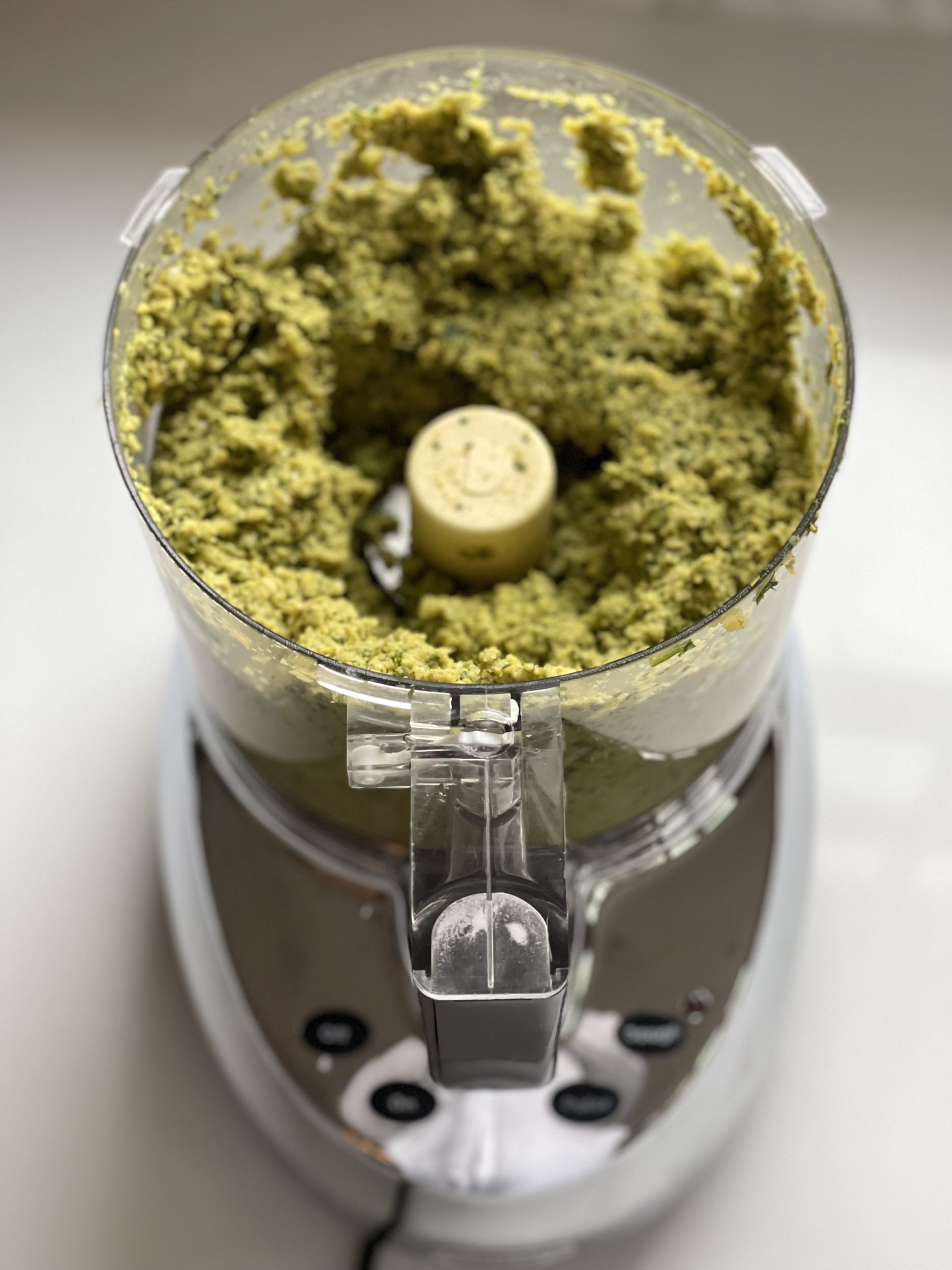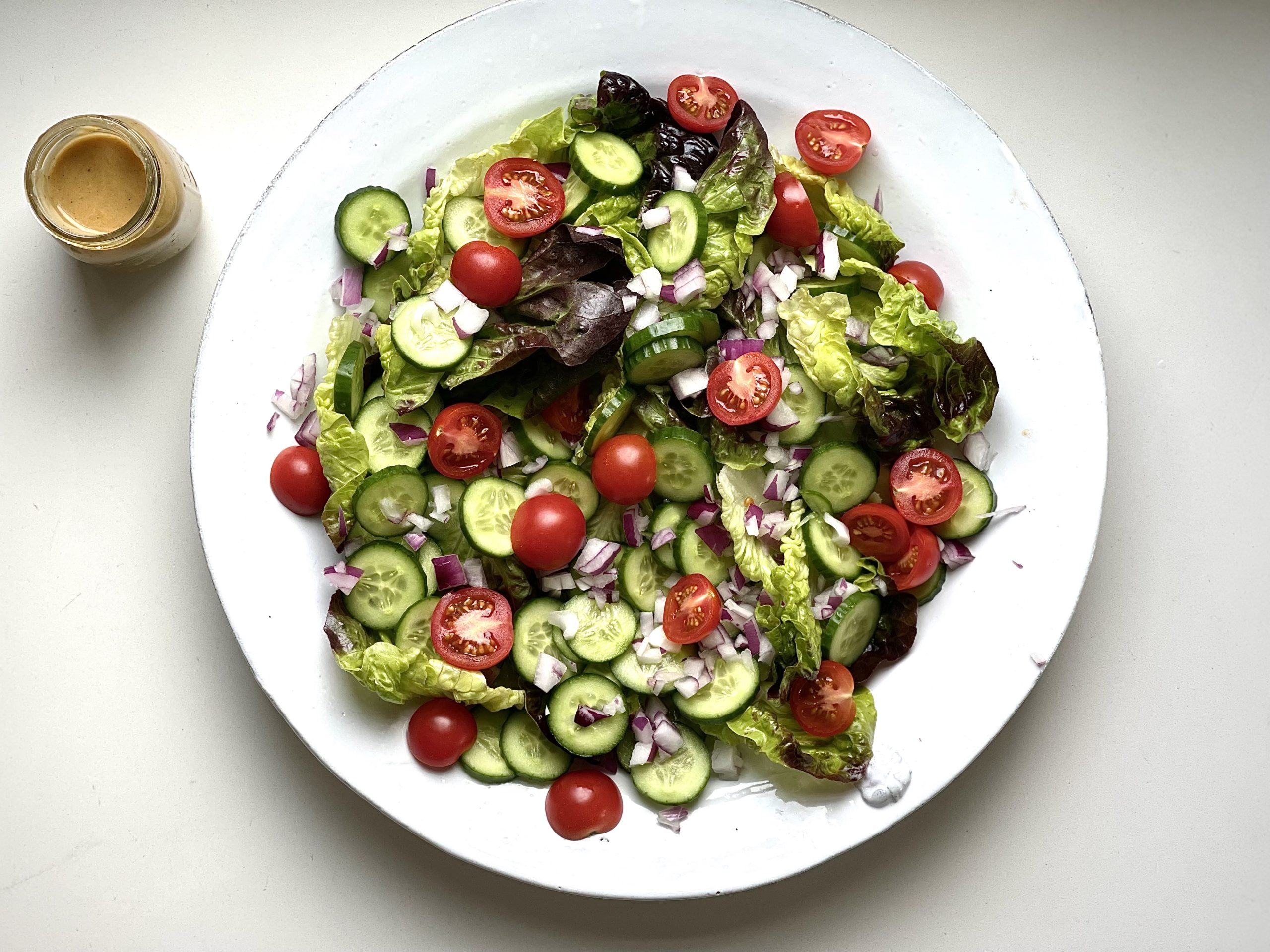 Falafel with Tahini dressing
Ingredients
FALAFEL:
2 cups dried chickpeas (Do NOT use canned or cooked chickpeas)
1 teaspoon baking soda
1 cup roughly chopped cilantro
1 cup roughly chopped parsley
1 onion, roughly chopped
4 garlic cloves
2 teaspoons lemon juice
½ teaspoon lemon zest
2 teaspoons ground cumin
1 teaspoon ground coriander
1.5 teaspoons salt
fresh ground pepper
vegetable oil for cooking
TAHINI DRESSING:
¼ cup tahini
2 tablespoons olive oil
2-3 tablespoons cold water, more if needed
3 Tablespoons fresh lemon juice (about 1 large lemon)
1-2 tablespoon maple syrup or honey
½ teaspoon sea salt
Fresh ground pepper
SALAD:
2 heads of Romaine, washed and thinly sliced
1 cup cherry tomatoes, cut into halves
2 Persian cucumbers, washed and chopped (or 1 medium English cucumber with seeds removed)
¼ cup diced red onion
2 tablespoon roughly chopped parsley
2 tablespoons roughly chopped mint
warm pita for serving
Instructions
The night before, soak the dried chickpeas in a large bowl of water. Make sure the water covers the chickpeas by 2-3 inches, as they'll triple in size. Soak overnight for 18 hours (longer if the chickpeas are still too hard).
When ready, rinse, drain and dry the chickpeas and add them to the bowl of a food processor fitted with a blade. Add the baking soda, herbs, onions, garlic, lemon juice and zest, and spices and pulse the food processor several times until well mixed.
Transfer the falafel mixture to a container and cover tightly. Refrigerate for at least 1-5 hours until ready to cook.
When ready to cook, pre-heat oven to 340 degrees.
Grease a large rimmed baking sheet with 2-3 tablespoons vegetable oil.
Taste the mixture and add salt if necessary.
Roll the bean mixture into about 24 balls, about 1½ inches each, and place on the prepared baking sheet then lightly flatten them into thick patties and brush the tops with a little olive oil.
Bake for about 15 minutes, then flip carefully. Bake another 10 minutes, until well golden brown on both sides. Remove from oven.
Meanwhile, whisk all the dressing ingredients together until smooth, adding water to thin if necessary. Taste and adjust the seasoning.
Place lettuce in a medium salad bow. Top with cucumbers, tomatoes, onion, herbs and then top with falafel. Drizzle with ½ of the dressing and reserve the rest for serving.